(CNN)Irish rider Darragh Kenny clinched his first win on the Longines Global Champions Tour (LGCT) for the world's top show jumpers in Chantilly, France on Saturday.
Having started as the first combination in a six-horse jump-off, the worst possible position, Kenny and his horse, Balou du Reventon, pulled out all the stops, going clear in 37.54 seconds, with a slight bump at the end. Four riders came and went, yet none were able to out-pace Kenny. Riding into the huge grassy arena at Chantilly, the final competitor, France's Penelope Leprevost and Vancouver de Lanlore, got a huge cheer from the crowd. But it wasn't meant to be, as they finished a tad slower than Kenny, in 38.08 seconds. Belgium's Nicola Philippaerts and H&M Chilli Willi were third, with a time of 38.13 seconds. Read More"The horse was super, the whole way along the course, and then to the last jump, I went really fast and I don't think he knew what was happening," said Kenny. "Then I thought I had a distance, and I was lucky he saved me."Prague Not only did Kenny win €99,000 in prize money, his victory also guaranteed him a spot in the LGCT Super Grand Prix in November in Prague."That was very important to me, I had thought about it a lot and I really wanted to try and qualify and preferably early, rather than later," he said. "So at least I got that out of the way."Kenny, who denied two French riders the win, thanked the crowd for its support."The French crowds are fantastic, and it's really enjoyable this show," he said. "Unfortunately, I had to go and ruin their day."Kenny said he had been "very nervous" as he watched Leprevost try to beat his time as the final rider. "All those riders, in the jump-off, they are fantastic and they are so fast."Overall leaderboardAlthough Ben Maher and his horse Explosion W struck two poles and finished in 17th place in Chantilly, it was enough to hand the Briton the lead in the overall classification for the first time this season, with 235 points. The Briton, the defending overall LGCT champion, moved up two spots after 12 legs.Follow @cnnsport Belgium Pieter Devos, the previous series leader, is second with 224 points, while Germany's Daniel Deusser is third with 215 points.READ: Pieter Devos on the secrets of his successREAD: Danielle Goldstein on the secrets of her successREAD: Jessica Springsteen on the secrets of her success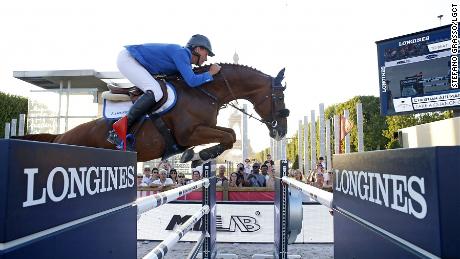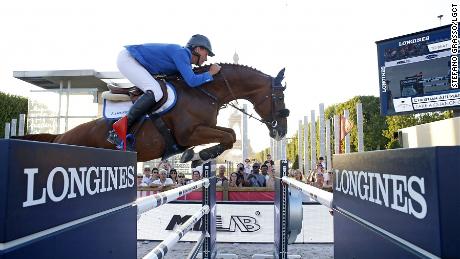 JUST WATCHEDLGCT Paris: New dad Ahlmann clinches winReplayMore Videos …MUST WATCH (13 Videos)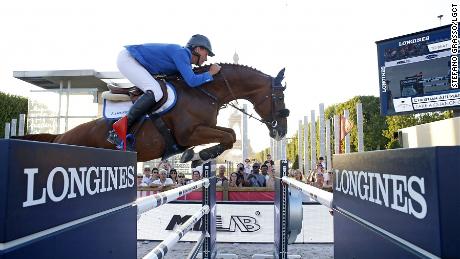 LGCT Paris: New dad Ahlmann clinches win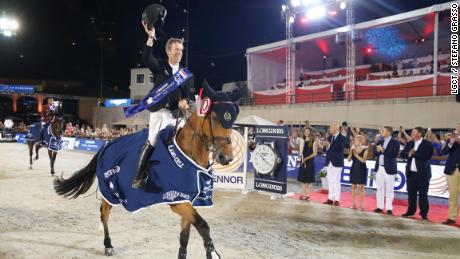 LGCT Monaco: Van der Vleuten soars to win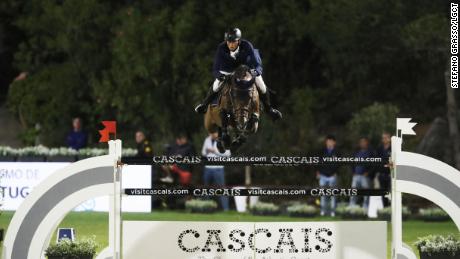 LGCT Cascais: Martin Fuchs does the double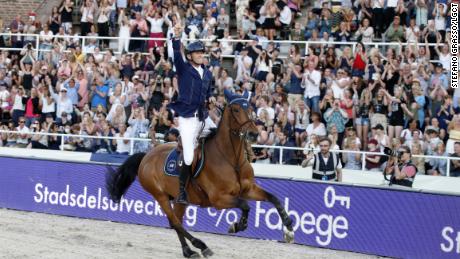 LGCT Stockholm: Fredricson clinches home win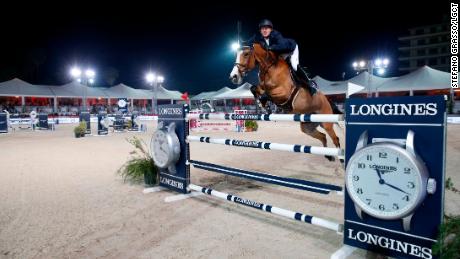 LGCT Cannes: Belgian Bruynseels triumphs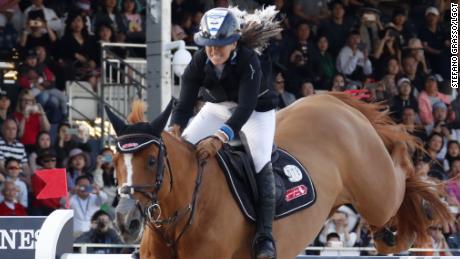 Danielle Goldstein: Secrets of My Success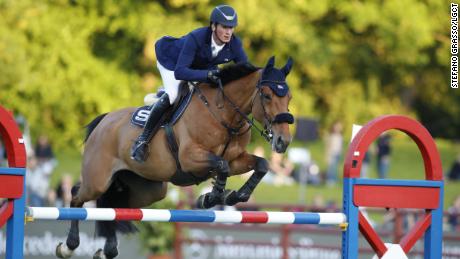 LGCT Hamburg: Deusser takes championship lead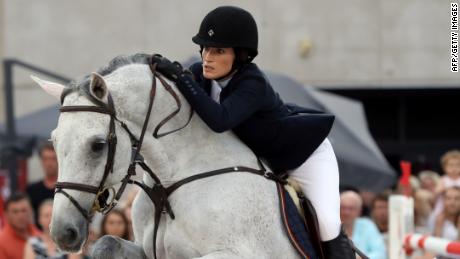 Jessica Springsteen: Secrets of my Success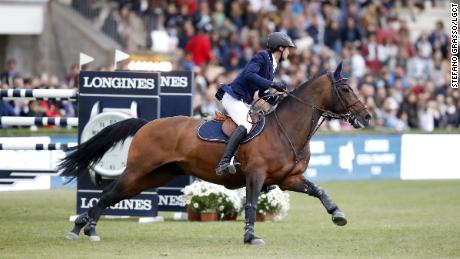 LGCT Madrid: Martin Fuchs, Chaplin earn double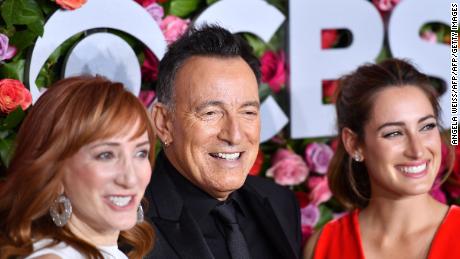 Jessica Springsteen on her LGCT/GCL career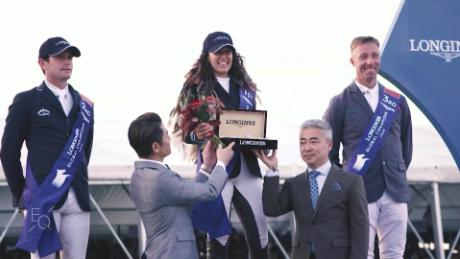 LGCT Shanghai: Goldstein jumps to glory in China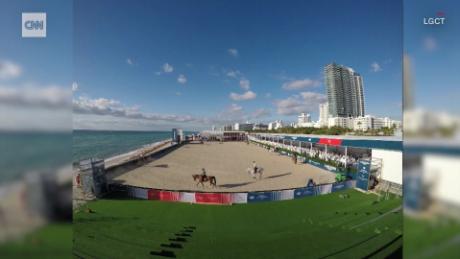 LGCT: Miami stadium time-lapse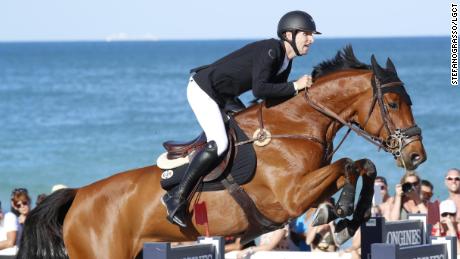 Joy for Miami Celtics and Devos at Miami BeachGlobal Champions LeagueOlympic legend Ludger Beerbaum and fellow German Christian Kukuk won the two-day Global Champions League (GCL) team event for Berlin Eagles as they were the only squad to keep a clean score sheet.Valkenswaard United's Marcus Ehning of Germany and Ireland's Bertram Allen were second, while the London Knights, with Britons Emily Moffitt and Maher, were third."Today, with only clear teams from yesterday, for us it was important to make two clear rounds," said Beerbaum. "Valkenswaard put pressure on us, they were so fast, and we knew with our horses that we had to finish clear. There was a bit of pressure towards the end, but it paid off. Christian's round was absolutely first class and it gave me a comfortable and good feeling for my round."Just like in the LGCT, there was a change at the top of the overall GCL leaderboard, with Miami Celtics knocking Shanghai Swans off the top spot thanks to a fourth-place finish in Chantilly.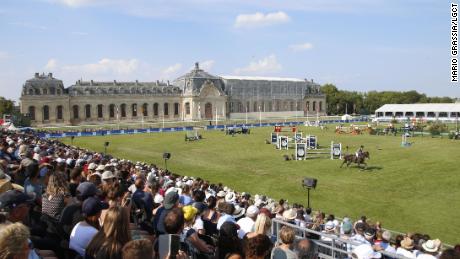 The arena at ChantillyThe Celtics now lead with 221 points, three points clear of the Swans and 12 points ahead of the London Knights. It was the first win for the Berlin Eagles, and Kukuk said he couldn't be happier."I was looking forward to being on the podium, but now it's the first time that we win, so it's even better," he said. "It gives us motivation, it's close in the rankings, so it's not over and we'll go with a good feeling in the next shows, so hopefully we can climb up."After two stops in France, the next leg of the 19-stop regular Tour will be held in Berlin, on July 26-28.READ: Global Champions 2019: Schedule and resultsVisit CNN.com/Equestrian for more news, features and videos
Source Link:
https://www.cnn.com/2019/07/13/sport/showjumping-chantilly-lgct/index.html
[0.516154]
Comments
comments