This is how you shut down an awards show.
BTS became the first Korean act to ever perform at the Billboard Music Awards when the group sang its new single, "Fake Love," on stage Sunday.
Unsurprisingly, it was FIRE.
Billboard Music Awards 2018BTS 「FAKE LOVE」 初披露 pic.twitter.com/DMsO4qcCxN
— スヨン (@kim_ioio) May 21, 2018
The group showcased its flawless choreography and style as fans, who call themselves the "BTS Army," cheered along. Kelly Clarkson, who introduced the band, even came prepared with a pair of earmuffs to protect herself from the inevitable screaming.
"I knew it was going to happen," she joked. "I've been in a room with these people."
kelly clarkson really brought an ear muffs because armys is loud af and everyone stand up for BTS ohmygod yes that's THE POWER OF BTS AND ARMY! pic.twitter.com/H5VYsQxSNe
— taejinshi (@taehyungjd_) May 21, 2018
The entire night was a win for the band, which also beat out big names such as Justin Bieber and Demi Lovato to take home the Top Social Artist Award for the second year in a row. The nominees in the category are performers who have the highest fan engagement on social media according to Billboard's Social 50 chart, and fans vote for the winner.
The award for Top Social Artist presented by @23andMe goes to… @BTS_twt! #BBMAs pic.twitter.com/jzE1hvQkno
— Billboard Music Awards (@BBMAs) May 21, 2018
"Some of our fans really told us that our music really changed their lives," band member RM told the crowd while accepting the award. "And now we realize our words truly carry weight thanks to you guys."
RELATED COVERAGE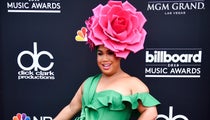 The Wildest Red Carpet Looks At The Billboard Awards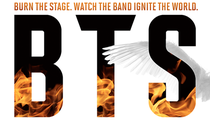 Try To Keep Calm But K-Pop Band BTS Is Getting A Documentary Series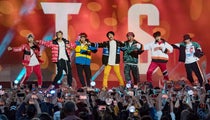 K-Pop Band BTS Rocks Its New Gear From Olympians Alex And Maia Shibutani Download
Source Link:
https://www.huffingtonpost.com/entry/k-pop-band-bts-billboard-music-awards_us_5b02b6a6e4b0463cdba44f63
[0.0438606]
Comments
comments