Washington (CNN)The Justice Department's Office of Legal Counsel essentially ignored additional allegations from the whistleblower outside the July 25 Trump-Zelensky call when it determined his complaint should be kept in-house, according to a newly unsealed memo from the department's policy office.
Steven Engel of the Office of Legal Counsel was tasked to interpret only whether the whistleblower complaint was indeed an "urgent concern" under the law. The Office of Legal Counsel, the first unit within the Justice Department to learn of the whistleblower's complaint, decided it was not of urgent concern.The OLC's acknowledgement of the other allegations are in two footnotes in the now-declassified September 3 opinion advising the Director of National Intelligence what to do about the complaint. The binding advice was to keep the whistleblower complaint within the Justice Department for a possible criminal probe instead of sending it to Congress in early September.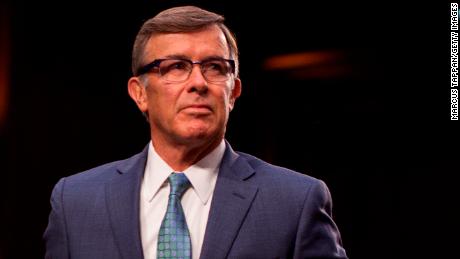 Acting spy chief tells Congress the 'whistleblower did the right thing' The original September 3 memo acknowledges the whistleblower's accusations that President Donald Trump chose to suspend security assistance to Ukraine because of an improper motive, and that White House officials attempted to lock down the transcript of Trump's July call out of political rather than national security concern. But those accusations aren't part of the OLC's main considerations, instead appearing only in the memo's footnotes. The Office of Legal Counsel posted the redacted September 3 memo on its website Thursday morning, noting it is now declassified. The Justice Department had previously released a slightly rewritten, unclassified version of the same legal opinion that did not include the two footnotes acknowledging the whistleblower's other concerns. Read More"The complainant stated that some officials at the White House had advised that this action may have been an abuse of the system," Engel wrote in the original memo regarding accusation of the White House attempting to bury the transcript, "but the (intelligence community inspector general) did not discuss this allegation in concluding that the complaint stated an urgent concern."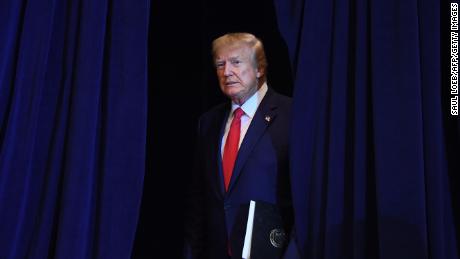 Read: Whistleblower complaint regarding President Trump and UkraineThe legal policy office ultimately sent the whistleblower's complaint to DOJ's Criminal Division, which considered whether the President's call could have violated a campaign finance law prohibiting foreign contributions in US elections.Senior Justice Department officials said Wednesday the prosecutors looked at the call transcript alone for whether the President's actions could have violated that law, but did not acknowledge looking for other possible crimes. The newly released OLC memo, too, only acknowledges in its reasoning the possibility of that foreign influence campaign finance violation.
Source Link:
https://www.cnn.com/2019/09/26/politics/justice-department-ignored-allegations-sharing-complaint/index.html
[-0.789537]
Comments
comments