Story highlightsJudoka Elliot Stewart was struck by Keratoconus conditionHe switched to Britain's visually impaired teamHe trains with able-bodied athletes including brother MaxTheir father Dennis Stewart won 1988 Olympic bronze
(CNN)Three years ago the eyesight of one of Britain's top judo talents was "perfect."
Except every three months, Elliot Stewart — the son of 1988 Olympic bronze medalist, Dennis Stewart — had to keep changing the prescription for his glasses.Follow @cnnsport Then he discovered he'd developed a rare condition called Keratoconus, which strikes around one in 1,000 people and affects the cornea of the eye, impairing the ability to focus properly. His symptoms were mild at first but got progressively worse. "I just thought it was me getting old," Elliot, 29, tells CNN's Judo World at the GB Judo Centre of Excellence in Walsall, near Birmingham in the United Kingdom.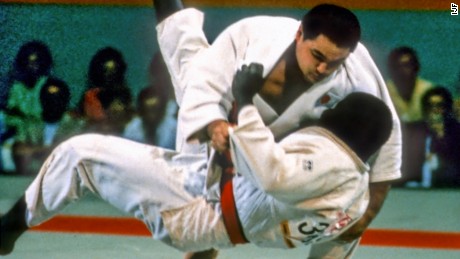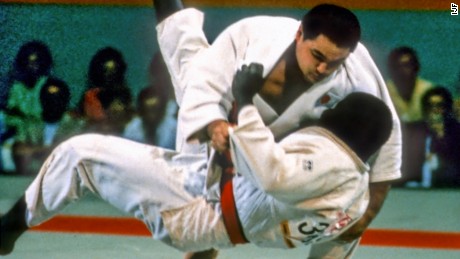 JUST WATCHEDLegends of judo: Yasuhiro YamashitaReplayMore Videos …MUST WATCH
Legends of judo: Yasuhiro Yamashita 01:10READ: Israeli stars wins gold in UAE; officials don't play anthemRead MoreThe diagnosis came not long after Stewart had moved his family back to the UK from Hong Kong, where he had spent six years in semi-retirement establishing himself as a judo coach and forming his own judo club. He returned to Britain still with the dream of having one last shot at emulating his father and competing at an Olympics.After Stewart's sight rapidly deteriorated at the start of 2017 he needed an emergency operation to prevent him losing his vision altogether.His family, including his dad and his younger brother, Max Stewart, who is also a GB judoka, helped him pay for the procedure. Although it was a success, the damage to Elliot's eyes was such that he was no longer able to compete as an able-bodied athlete.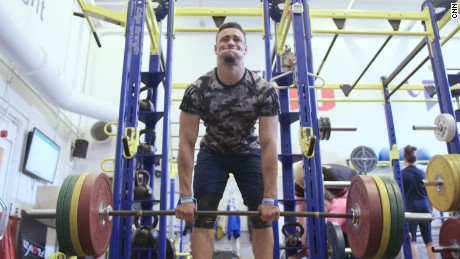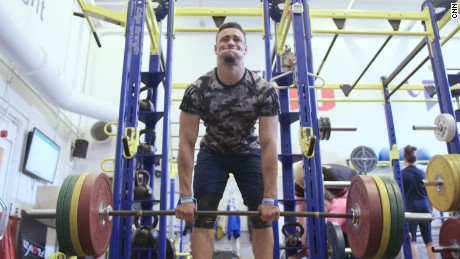 JUST WATCHEDThe Stewart brothers' judo workout planReplayMore Videos …MUST WATCH
The Stewart brothers' judo workout plan 01:02READ: Life through the lens of a judo photographerHis Olympic dream was over but, more importantly for a man with three children to support, he was no longer able to drive and had to give up his job teaching judo in schools. At a low ebb, it was judo that provided a beacon of light, or what Stewart describes as "a silver lining," when one of the GB coaches suggested he get tested to see if he qualified as a visually impaired (VI) athlete. The opticians classified him as a B3 competitor, which is the most able-bodied you can be as a VI judoka, with B1 being totally blind.It meant he could get back into full-time training at the Centre of Excellence alongside the able-bodied athletes and under the guidance of his father who coaches there. "Judo means everything to me. It has brought me back from somewhere where I had nowhere to turn," says Elliot who now wants to represent GB in the -90kg weight category at the Tokyo 2020 Paralympics.
JUST WATCHEDDojo diaries: Miklós UngváriReplayMore Videos …MUST WATCH
Dojo diaries: Miklós Ungvári 03:08READ: Legends of judo — Kosei Inoue"I'm getting back on my feet, getting back into judo full time again, with my family around me, my dad, Max, being together, it's all helped me bounce back from a harsh condition."Being able to train with the best in the country is the best way for me to train. It's the best thing for VI judo. Everybody supports everybody. You are one team, not two teams."They might be brothers, but when they're grappling there's no holding back."Me and Max will be training together, he's abled bodied and I'm VI, it really doesn't matter. When we are on the mat, we train together and we train hard."Max, 24, also competes at -90kg and is aiming to represent GB in Tokyo as an able-bodied judoka. He enjoys training with Elliot and is proud of how their family has responded to what has happened.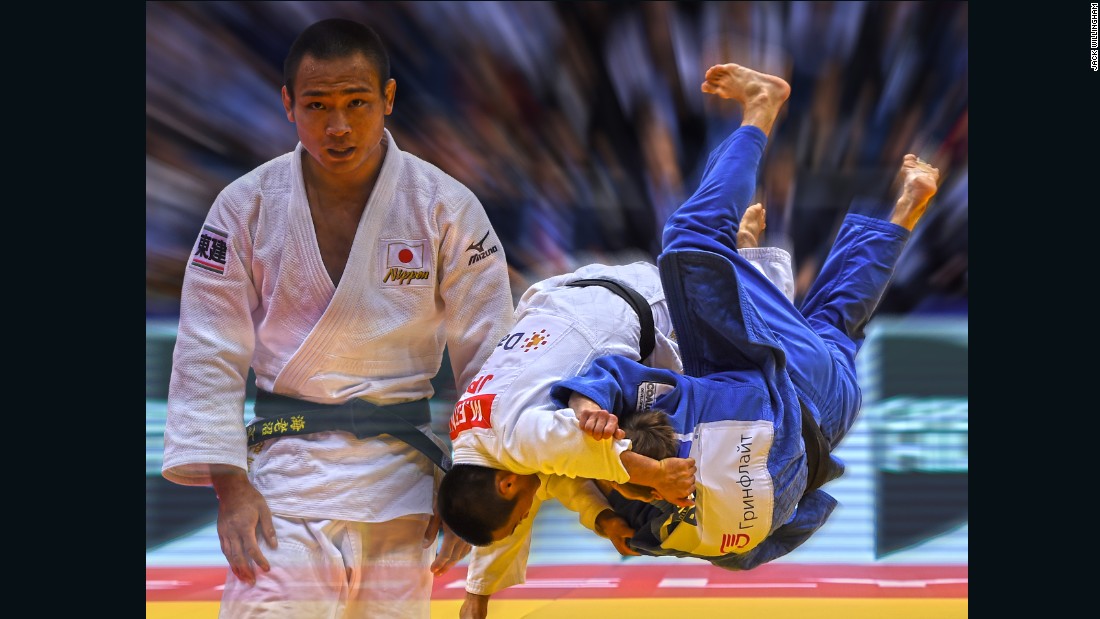 Photos: Judo through the lensJudo through the lens – Born into a life of judo, International Judo Federation photographer Jack Willingham goes through his work, picking out his favorite images and explaining why he loves the sport.Hide Caption 1 of 13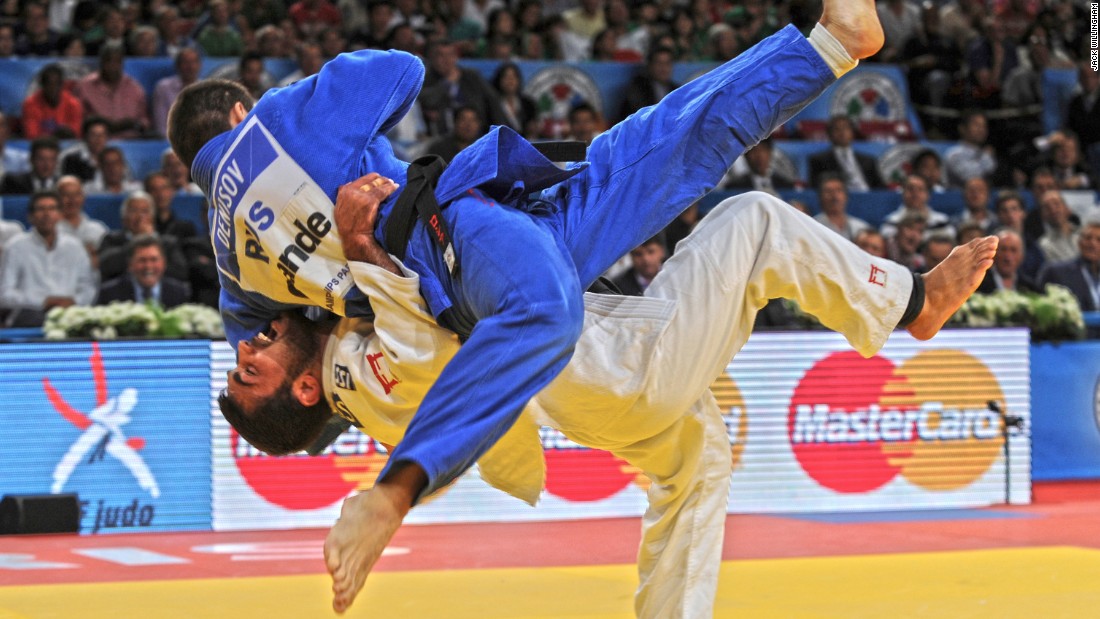 Photos: Judo through the lensIlias Iliadis vs. Kiril Denisov – "I have been a judo fan all my life," says Willingham. "I was a volunteer at the Athens 2004 Olympics in the judo and watched Ilias Iliadis win Olympic gold at 17 years old (I was 16 at the time). So for me, it has been amazing to be able to document the ups and downs of his career so closely. He is one of the most spectacular judokas, when he's on the mat something extraordinary invariably happens! He is also one of my favorite judoka of all time. I have two shots of him that I particularly like. This is at the 2011 World Championships in Paris, which he would go on to win to become a double world champion. In the semifinal against one of his great rivals Kiril Denisov, he threw with this incredible Ura Nage for ippon to put him into the final."Hide Caption 2 of 13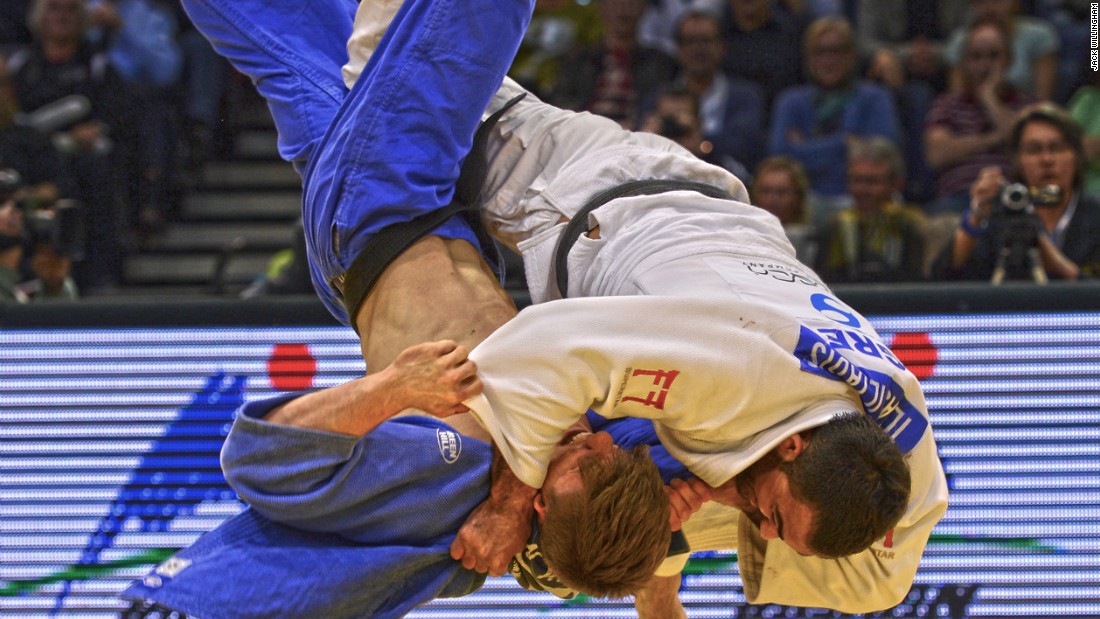 Photos: Judo through the lensIlias Iliadis vs. Noel Van T End – "Not such an historic moment, but one of my favorite action shots ever. Both men clear of the mat, in mid air, this is Iliadis throwing Noel Van T End with Uchi Mata to win the 2014 Dusseldorf Grand Prix."Hide Caption 3 of 13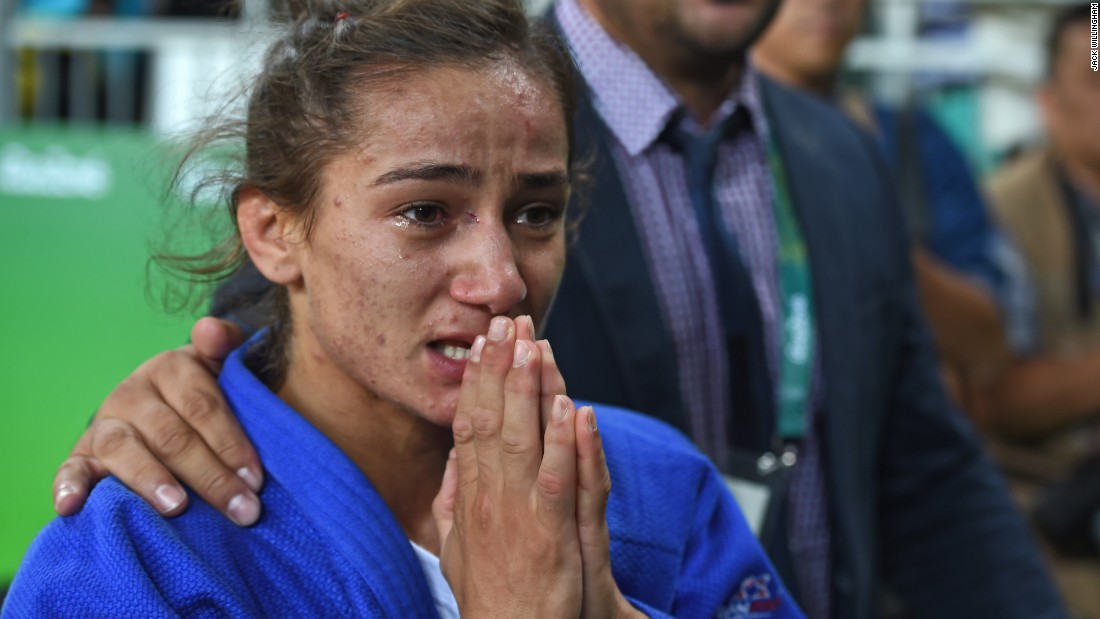 Photos: Judo through the lensMaljinda Kelmendi – Maljinda Kelmendi has been one of the most dominant judokas on the planet over the last four years," says Willingham. "This is partly thanks to the efforts of the International Judo Federation and its president Marius Vizer, who recognized Kosovo as a nation on the judo circuit. The International Olympic Committee accepted Kosovo into the Games in time for Rio 2016, allowing her to become the first ever Olympic gold medalist from that country. This shot is her leaving the tatami after the Olympic final, completely overcome with emotion, her coach Driton Kuka in the background, also with tears in his eyes."Hide Caption 4 of 13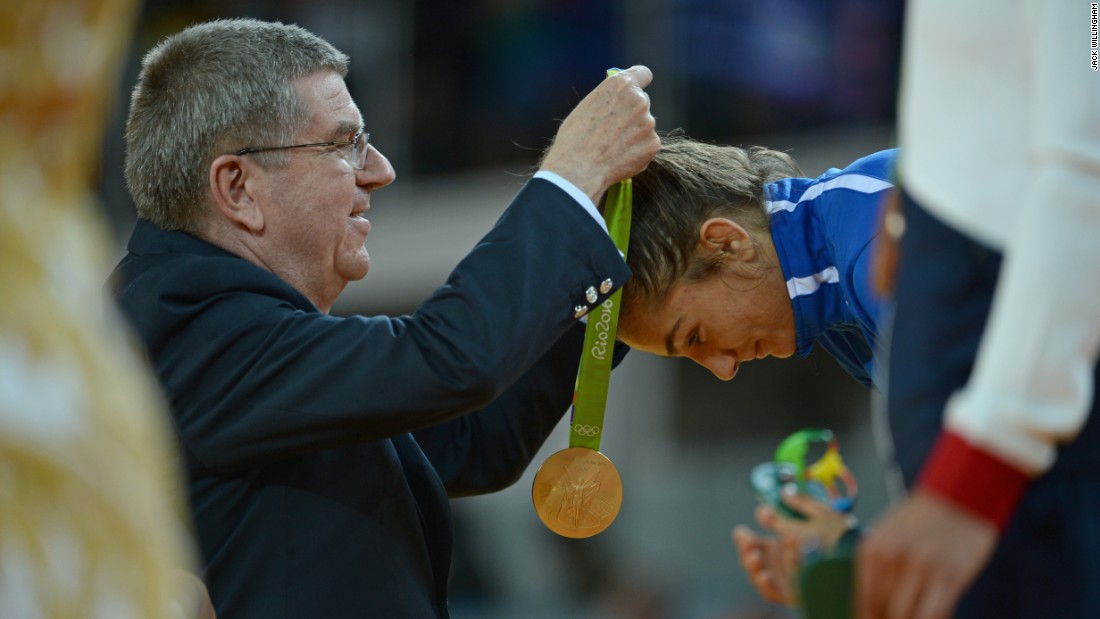 Photos: Judo through the lensMaljinda Kelmendi and Thomas Bach – "The second shot I am proud of as it's IOC president Thomas Bach awarding Kelmendi her medal. Once again it's historic, but I also took a risk and snuck around to the side to see both of their faces and managed to find a gap between two of the medal hostesses to get the exact shot I wanted. This also meant I'm sure I'm the only person in the world with this image!"Hide Caption 5 of 13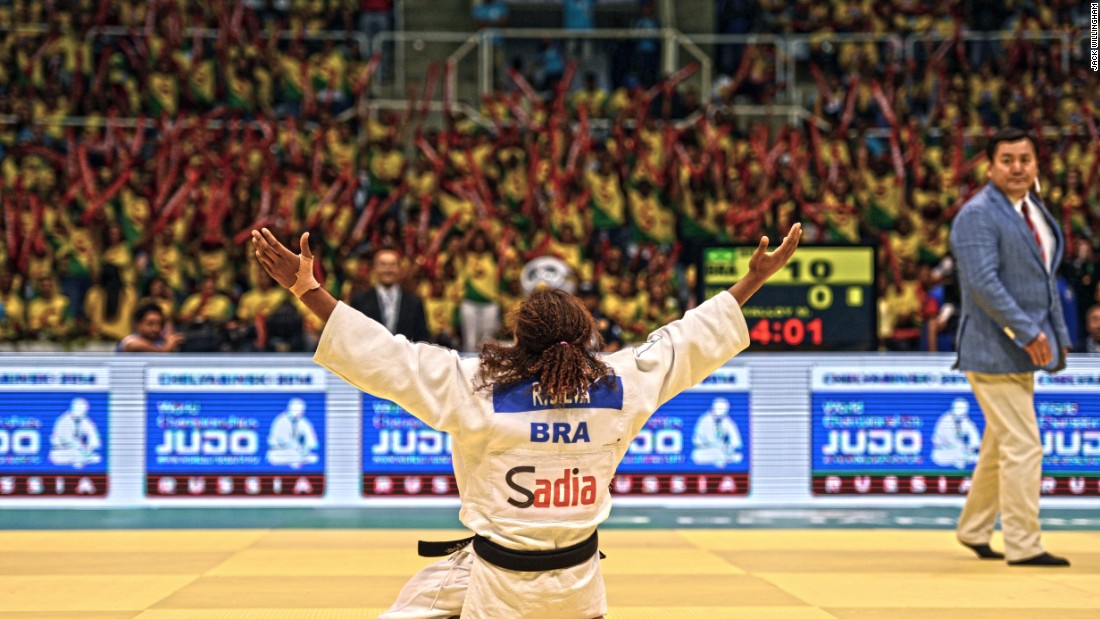 Photos: Judo through the lensRafaela Silva – Hailing from Cidade de Deus — featured in the award-winning film the City of God — Rafaela Silva is another judoka that boasts an amazing story. Here she is celebrating becoming world champion in Rio in 2013.Hide Caption 6 of 13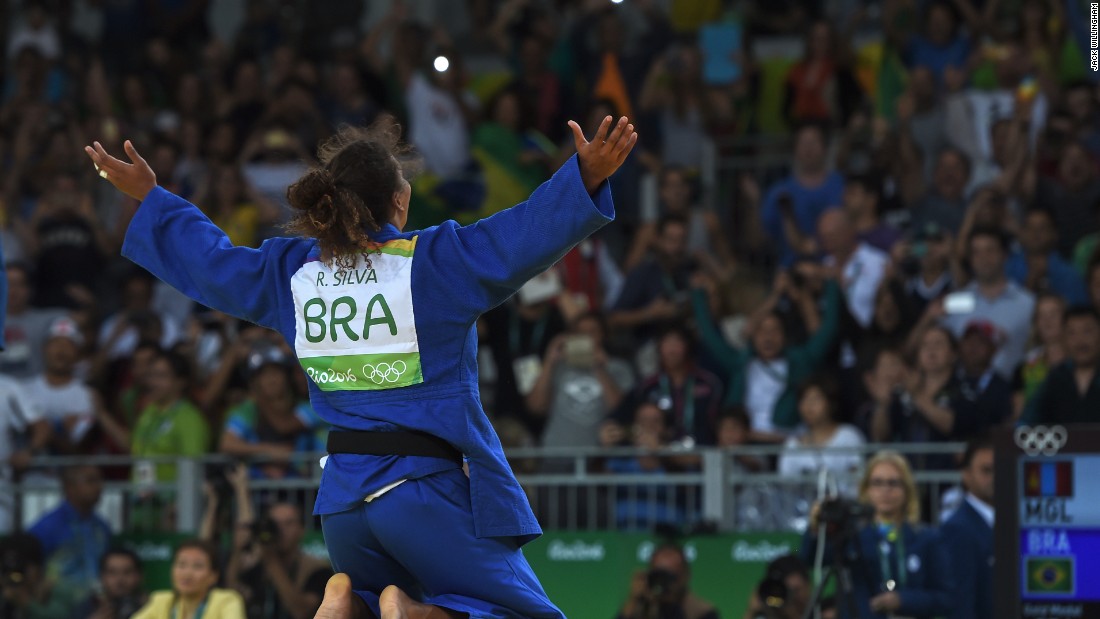 Photos: Judo through the lensRafaela Silva – "This is effectively the same shot as the previous one, when she won Brazil's first gold medal at the Rio Olympics! Although not quite the same angle, I loved the symmetry."Hide Caption 7 of 13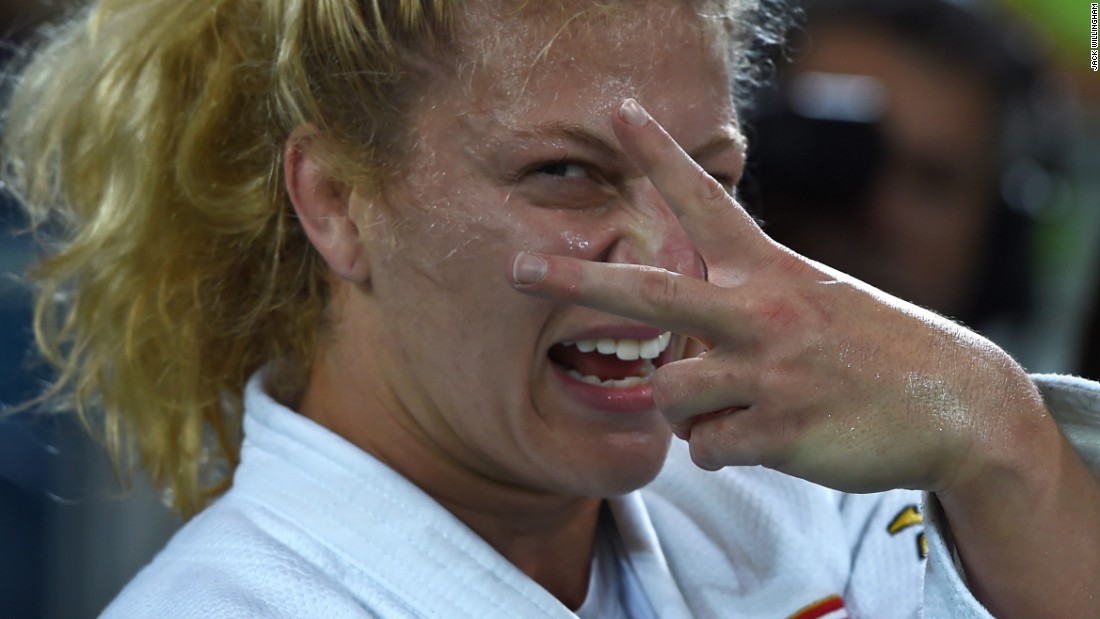 Photos: Judo through the lensKayla Harrison – "I have a great friendship with Kayla Harrison, so for her to pick me out and strike a pose as she won her second Olympic title in Rio was really cool. She's a great character, and probably the most determined and mentally tough athlete I've come across."Hide Caption 8 of 13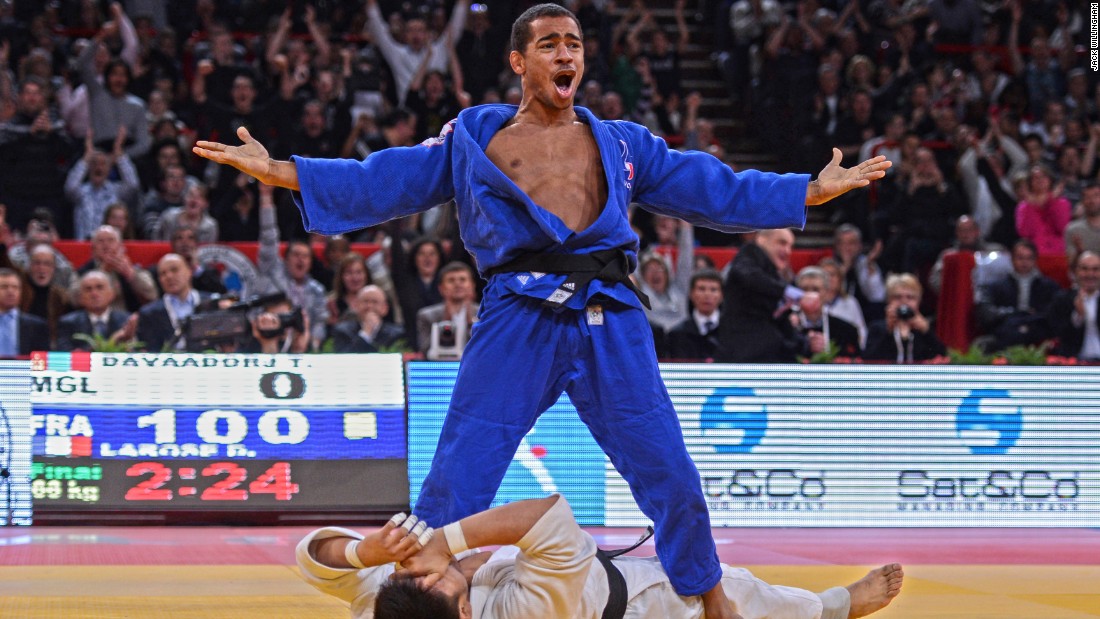 Photos: Judo through the lens David Larose – This image is in because I love working in Paris. The iconic Bercy Stadium (as it was called then) has the best public, atmosphere and energy of any tournament in the world. This picture is France's David Larose celebrating after winning the Paris Grand Slam in 2013. I love the story it tells: Larose ecstatic standing over a distraught Davaadorj Tumurkhuleg, the scoreboard reading ippon and the crowd going mad.Hide Caption 9 of 13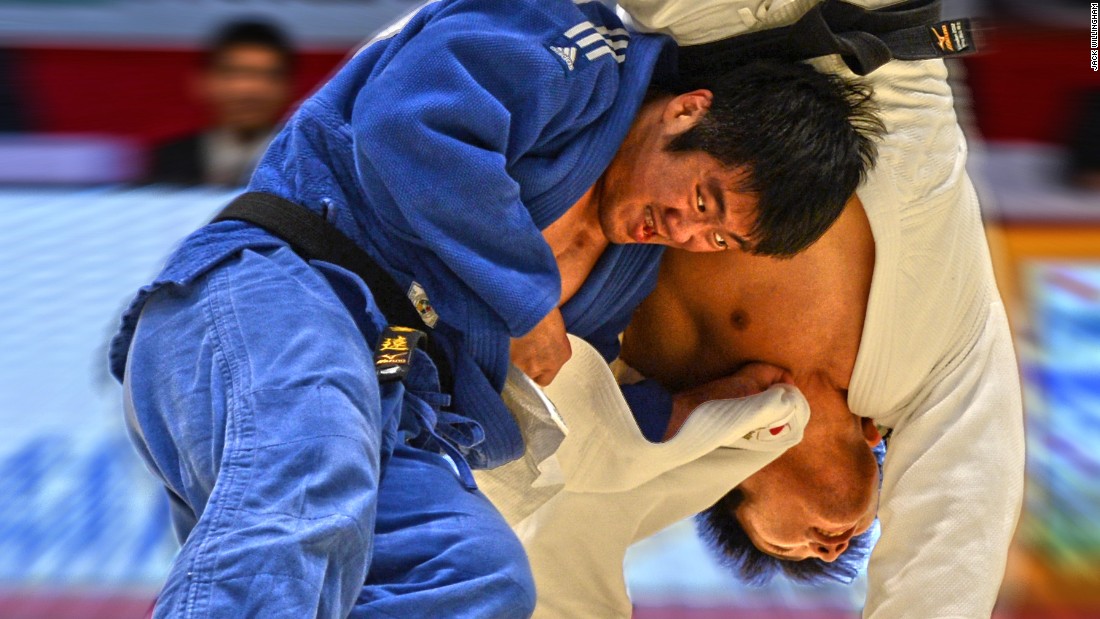 Photos: Judo through the lens Lee Kyu Won vs. Masashi Nishiyama – "This throw from the -90kg final of the 2012 Tokyo Grand Slam final by former world champion Lee Kyu Won against Masashi Nishiyama to me really shows how much drive with the legs Lee needs to finish the throw off. I love the expression on his face, I love the flailing arms of Nishiyama trying to scramble to avoid the inevitable, there's so much in this one. It is one my favorites on image alone but, for me, it holds a special place in my heart because 2012 was the first time I had ever been to Japan, the home of judo, and it was my first visit to the legendary Tokyo Grand Slam. So to come away with such a great shot made it all the more special."Hide Caption 10 of 13
Photos: Judo through the lensKaori Matsumoto – "This is a portrait of Olympic and double world champion Kaori Matsumoto. One of the most feared athletes in women's judo, her nickname is the assassin. This is her waiting to come out to fight in the Tokyo Grand Slam final. I love the intensity and the focus this image portrays."Hide Caption 11 of 13
Photos: Judo through the lensShohei Ono – Shohei Ono is now an Olympic and double world champion at -73kg. But in 2013, he had none of those titles. This is him throwing France's Ugo Legrand for ippon in the 2013 World Championship final to become world champion for the first time. If I could choose only one picture to define my career, it would be this. Legrand is so perfectly vertical, which you rarely see in judo… let alone in a world championship final. This was the birth of a legend.Hide Caption 12 of 13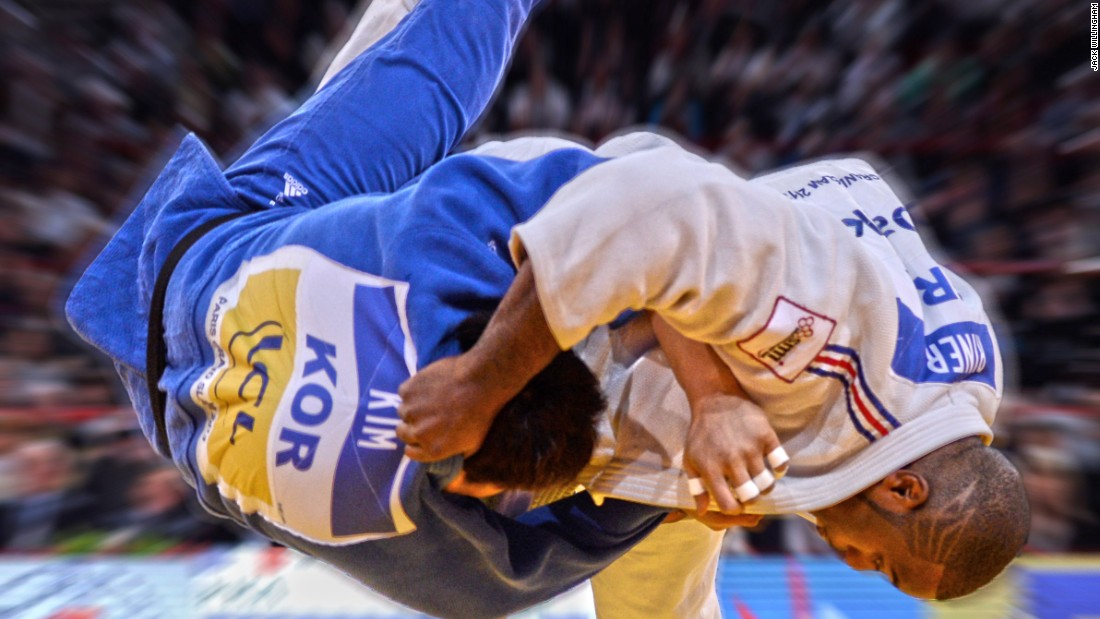 Photos: Judo through the lensTeddy Riner – "This shot is in for a number of reasons. Teddy Riner is now unquestionably the greatest judoka of all time. Double Olympic and nine-time world champion (he's going for his tenth in November), so he had to be in my list for that. This is also in Paris, in front of his home crowd at the Grand Slam. It's a massive Uchi Mata (one of judo's classical techniques) and it's not all that often you see the men in the +100kg (some of them upwards of 150kg) launched so high and with such precision."Hide Caption 13 of 13












"We didn't let it affect us as bad as it could have. I think we dealt with it really well," says Max who, like his brother, teaches youngsters at the Stewart Judo Academy in Birmingham when he is not training himself."Watching Elliot train now, it's just like when we used to train together before, it doesn't feel like there's any difference at all."There's no complication with things, no special treatment, we just get on with it. There's nothing different. We just train. We've all got the same goals. I usually win though," laughs Max.Elliot finished fifth on his VI debut at the European championships in August and two months later went on to claim a bronze medal at the International Blind Sports Federation (IBSA) Judo World Cup in Uzbekistan. Despite his early success, Elliot admits that competing as a visually impaired athlete has taken some getting used to.He might have lost some of his sense of sight, but he's now deploying the body's other four senses to get the better of his opponents.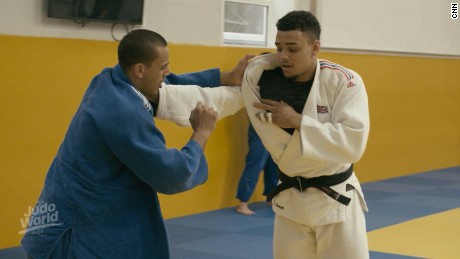 Elliot trains with his brother Max at GB's Judo Center of Excellence in Walsall."You rely on your senses a lot," Elliot explains. "I have to rely on sound because I can't see my coach any more on the side of the mat. "I can't see the scoreboard so I need to remember what the score is. I need to listen out to what the time is and you feel your opponent a little more."You learn to feel what they are going to do and hear what they are going to do."Being so new to the sport, Elliot has a lot of work ahead of him if he is to work his way up the world rankings and ultimately make the Paralympics squad for Tokyo in three years' time.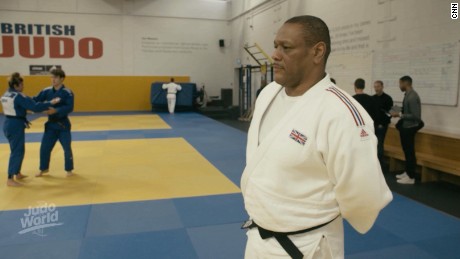 Elliot and Max's father, Dennis Stewart, won bronze at the 1988 Seoul Olympics. Go to CNN.com/sport for more stories & featuresBut that is the goal and how fitting it would be, for him and his brother, to represent Great Britain on the world's biggest stage, 32 years after their father took bronze in Seoul.
Source Link:
http://www.cnn.com/2017/10/30/sport/judo-brothers-elliot-stewart-max-stewart/index.html
[0.314475]
Comments
comments