Holly Thomas is a writer and editor based in London. She tweets @HolstaT. The opinions expressed in this commentary are solely those of the author. View more opinion articles on CNN.
(CNN)Buried at the heart of all great children's literature, even the loveliest and most innocent, is a thread of darkness. This was ever true of books by Judith Kerr, beloved author of "The Tiger Who Came To Tea," the Mog the Cat stories, and "When Hitler Stole Pink Rabbit," who has died aged 95.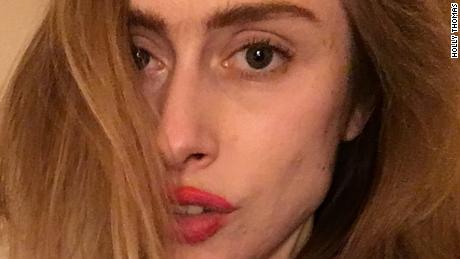 Holly ThomasHaving narrowly escaped one of the abominable horrors of the 20th century, Kerr devoted the latter half of her adult life to telling beautiful self-illustrated children's stories. Kerr fled Nazi Germany with her family as a child of 9 in 1933, and arrived in Britain in 1936 by way of Switzerland and France. Her father Alfred Kerr, who was Jewish, had been a theater critic and columnist in Berlin, and openly criticized the Nazis both in his writing and in weekly radio broadcastsAs the ongoing European elections see far-right leaders push for a nationalist resurgence, and in the wake of some pundits glibly brushing off Brexit as "not as bad as the two World Wars," as we would do well to remember this woman, who not only imagined a better world but endeavored to create one wherever she could.In her author's note for "When Hitler Stole Pink Rabbit" — which she based on her childhood experience — Kerr described how during the early 1930s, her father was escorted home from his radio broadcasts via a different route every week by two armed bodyguards. The risk that he would be apprehended en route was so great that he once left a note bidding his wife Julia farewell, in case he never returned.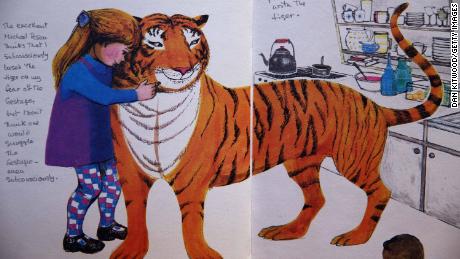 An annotated page from 'The Tiger who came to tea' by Judith Kerr is displayed at Sotheby's auction House on December 4, 2014 in London, England. In February 1933, Alfred Kerr received a call from a policeman who liked his work, warning him that there was a plan to have his passport confiscated. Though he was sick with flu at the time, his wife packed him a bag and he fled to Prague immediately. He was followed out of Germany soon after by Judith, her mother, and her brother Michael.Read MoreIn her later life, Judith Kerr noted how her parents had hidden the severity of the danger they all faced from herself and her brother, and how possible it was, before the internet or much TV, to maintain a degree of innocence of the horrific events around them. Her attitude about her early experience seems almost preposterously optimistic — she described life on the run as a child as "wonderful," and in her final years she said that given the chance, she'd not change a thing about her youth.Even as she grew, and became more conscious of the true threat represented by the Nazis, Kerr's outlook remained focused on the possibilities life presented, rather than its downfalls. In a 2018 interview with the Guardian, she described her theory that the first half of life occurs up to the age of 18, with the rest counting as the second half — as children's years "pack so very much in."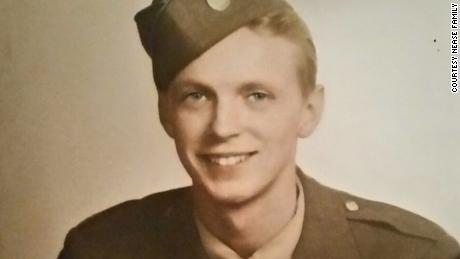 The World War II veteran said he didn't do anything. I almost believed himTalking to the BBC in 2013, Judith said that even her father, whose experience of the war, by virtue of his age and awareness, had been so much worse than hers, had a "great talent for happiness," and "loved the world." He and Judith's mother had spent the war with suicide pills in their pockets in case of Nazi capture, and after he had a stroke upon their return to Germany in 1948, his wife helped him to end his life.It should come as no surprise, given her family's story, that Kerr's well-known sweetness as a person — and writer — was not that of a naive idealist. Even the books she wrote for small children had touches of loss, and of questions left hanging in the air. After "The Tiger Who Came For Tea" finishes eating, he leaves without a hint as to whether he might return. At the end of the Mog The Cat series, Mog — in a very unusual move for a kids' protagonist — dies.Kerr knew the possibilities and the perils life entailed, and chose to treasure every gift it offered. A point often missed by populists who invoke the "Blitz spirit" when describing today's European politics is that those who actually lived through the Blitz would be horrified to a hard-won peace taken so for granted by Europeans today.Before her death, Kerr herself was a rarity as someone who both remembered the Blitz first hand, and voted in the Brexit referendum. As recently as last year, she said she was still hoping for a second referendum, because "the first was based on so many lies."Stay up to date…
Sign up for our new newsletter.
Join us on Twitter and Facebook
That horror of waste, and thrill for what might unfold if people appreciate what life has to offer, is evident time and again in Kerr's books and in her interviews. Her lovely enthusiasm is perhaps best captured by her account of sleeping on a chest of drawers in a Bloomsbury cellar during the Blitz.Speaking in 2018, she recalled thinking on that night 78 years previously: "I'm 17, and I don't yet know what I can do, and I would so like to find out."
Source Link:
https://www.cnn.com/2019/05/24/opinions/judith-kerr-tiger-who-came-to-tea-thomas/index.html
[0.334998]
Comments
comments