Story highlightsJonghyun's sister called police after he sent her disturbing text messagesThey took him to hospital but he was declared dead on Monday, December 18
(CNN)Fans of K-pop superstar Kim Jong-hyun are expressing their grief at the loss of the 27-year-old singer who died Monday after committing suicide at a studio apartment in the Gangnam district of Seoul.
Better known as Jonghyun, Kim's death was confirmed by his management company, SM Entertainment, which said: "We are sorry to share such heartbreaking and tragic news… SHINee's Jonghyun left us suddenly."Gangnam police said his death wasn't being investigated as suspicious and Jonghyun's family had not requested an autopsy. Police said Jonghyun's sister called them to the apartment about 6 p.m. Monday, reportedly after receiving troubling text messages from him. "Please let me go. Tell me I did well," and, "Final farewell," the star said in the messages, according to South Korean media.
A portrait of Kim Jong-Hyun on a mourning altar at a hospital in Seoul on December 19, 2017. Read MoreJonghyun was rushed to a nearby university hospital but was declared dead later that evening, SM Entertainment said in the statement.The singer had a huge fan base as the lead singer of K-pop band SHINee. The group, formed by SM Entertainment, shot to fame after the release of their debut EP, Replay, in 2008.
I'm still crying for this. Kim Jonghyun, now and forever.#RosesForJonghyun pic.twitter.com/LACSFS4Arv
— awe ✌ (@Aweey72) December 19, 2017 Jonghyun was one of the most talented and well-rounded artists in K-pop, said Paul Han, co-founder of allkpop, a site for K-pop gossip and news, which has 10 million monthly readers worldwide."He had a wonderful voice and was so versatile and composed beautiful music. He was an even better person and he will be forever missed. The world of K-pop has lost one of its brightest stars," he said. Earlier this year, the group went on a world tour that took in the US and released their fifth album, titled Five. Jonghyun had performed as a solo artist as recently as this month.
Photos: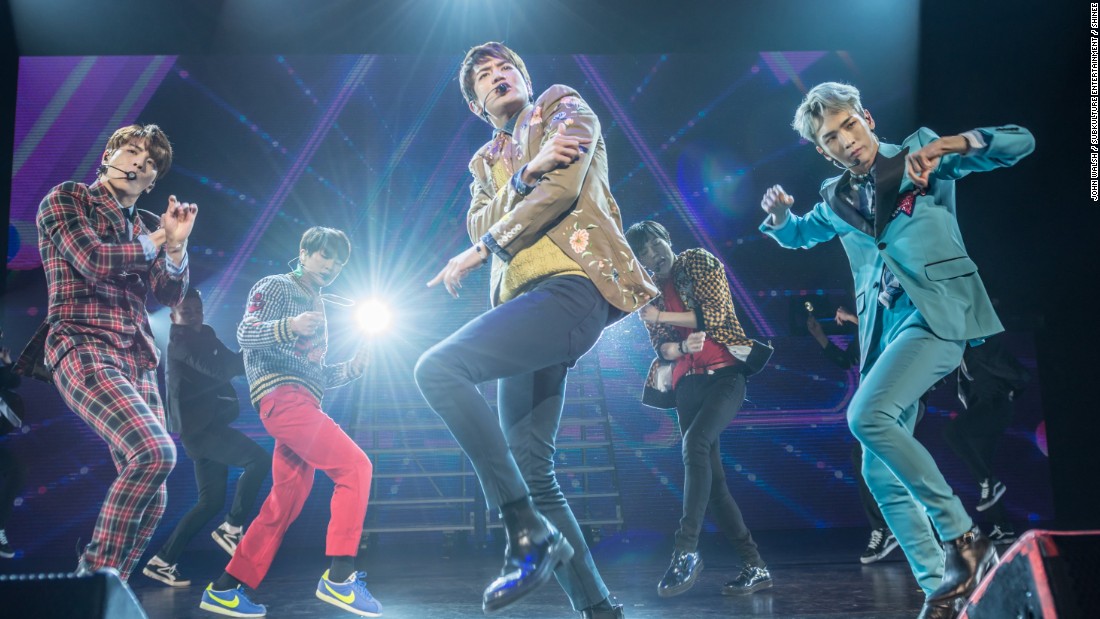 Photos: SHINee performed at the Verizon Theatre at Grand Prairie in Dallas on March 24.Hide Caption 1 of 22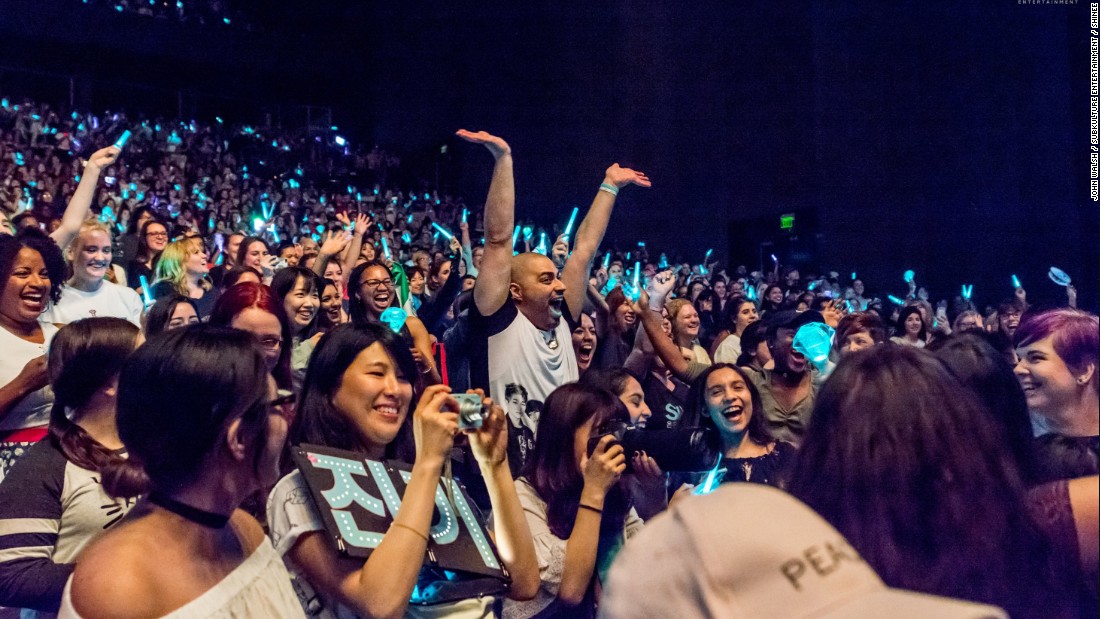 Photos: Fans at the SHINee concert in DallasHide Caption 2 of 22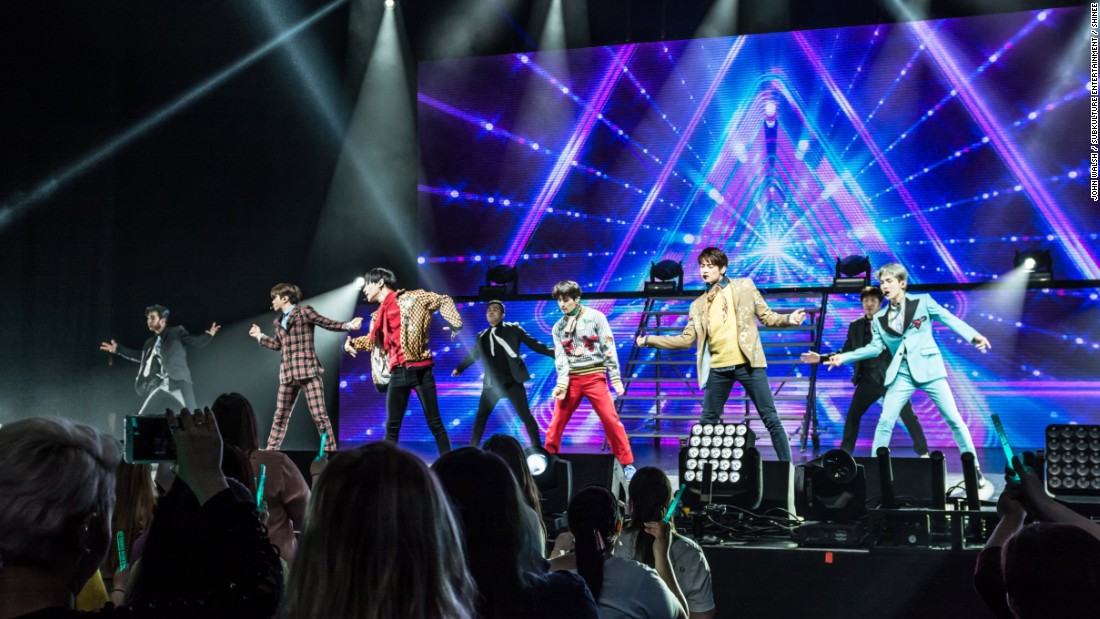 Photos: SHINee concert in DallasHide Caption 3 of 22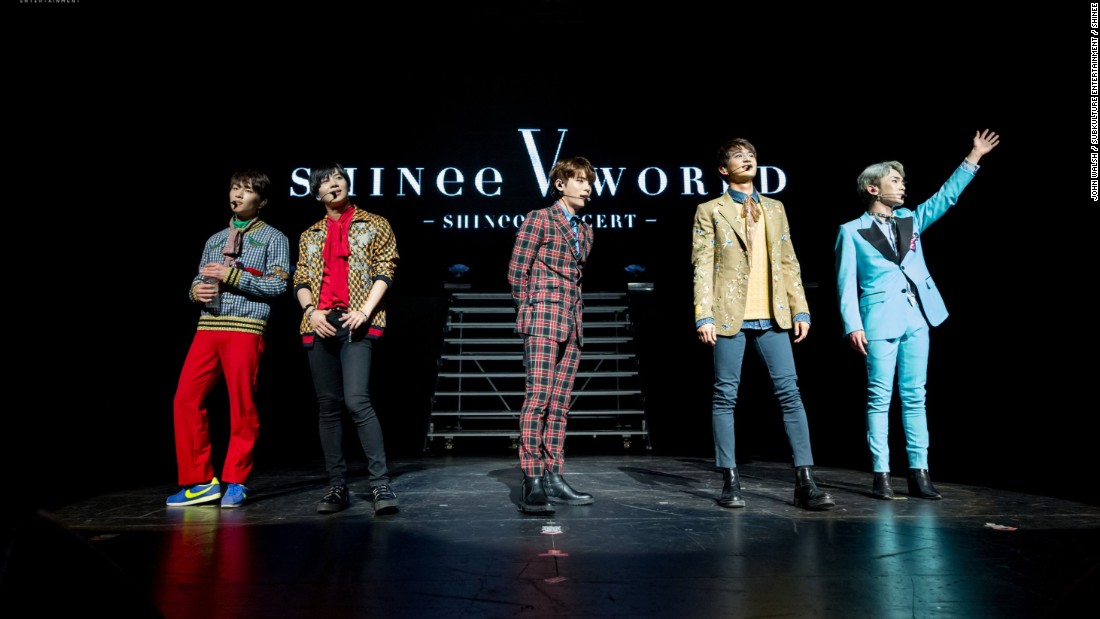 Photos: SHINee concert at the Verizon Theatre Hide Caption 4 of 22
Photos: SHINee concert in Dallas on March 24Hide Caption 5 of 22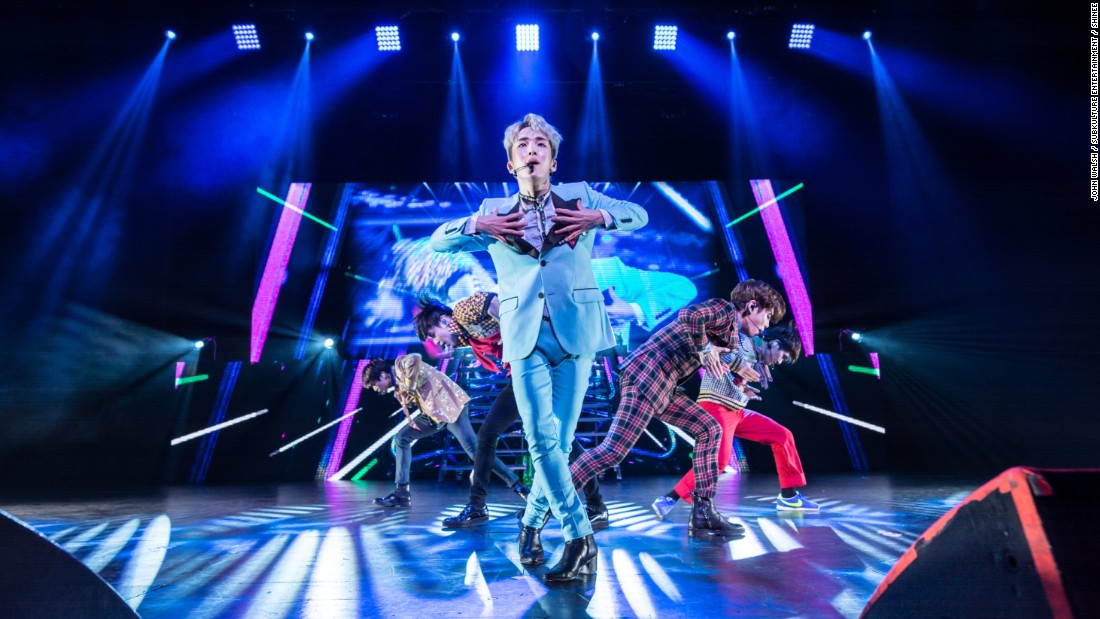 Photos: Kim Ki Bum, known as "Key," sings in the front of the rest of the SHINee band in Dallas.Hide Caption 6 of 22
Photos: Fans at the SHINee concert at the Verizon Theatre at Grand Prairie Hide Caption 7 of 22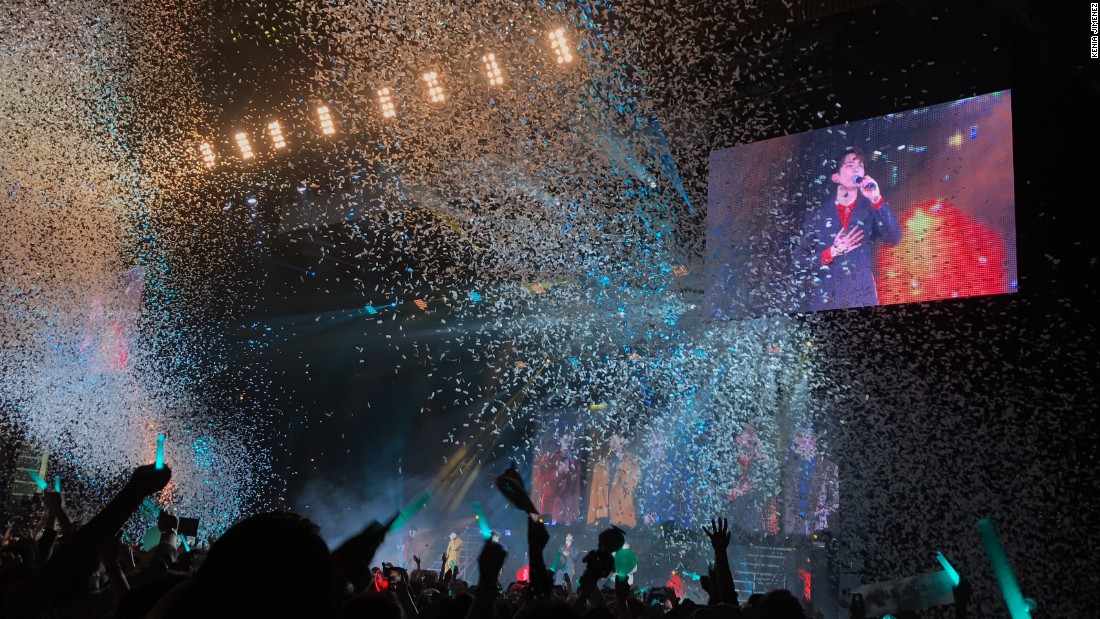 Photos: From the fan's seat in Dallas Hide Caption 8 of 22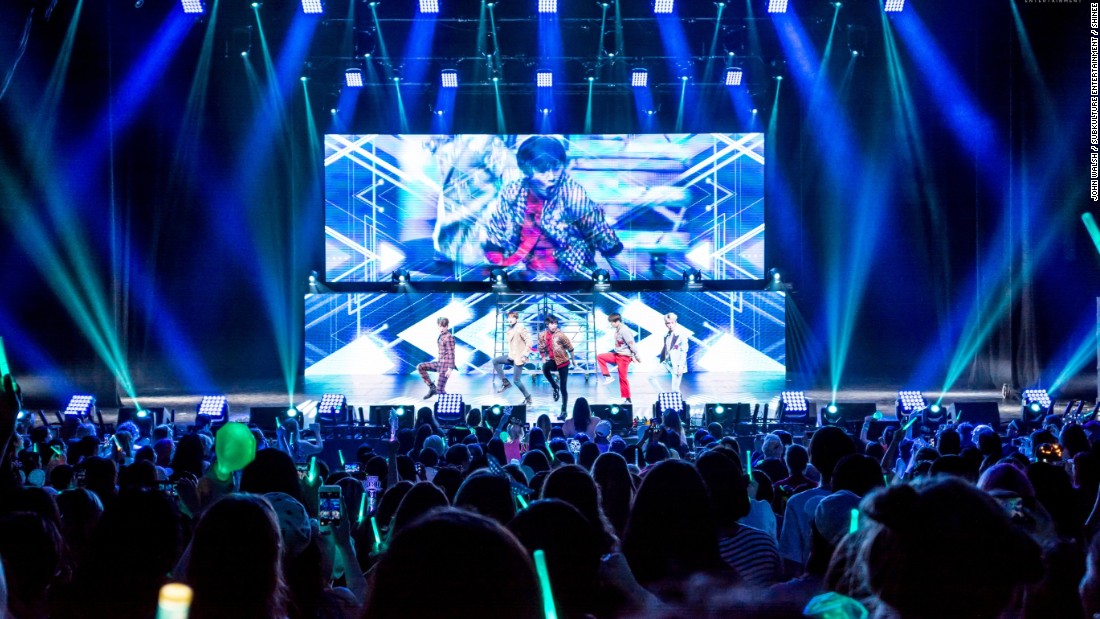 Photos: K-pop band SHINee in DallasHide Caption 9 of 22
Photos: Fans at SHINee's Dallas show Hide Caption 10 of 22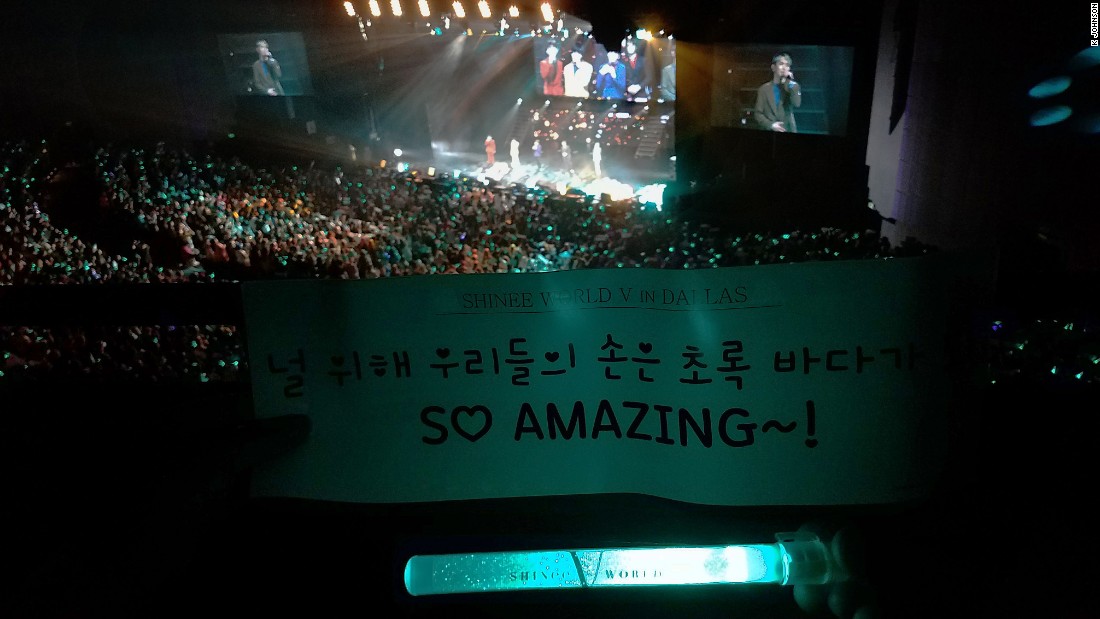 Photos: Dallas show with SHINee fans Hide Caption 11 of 22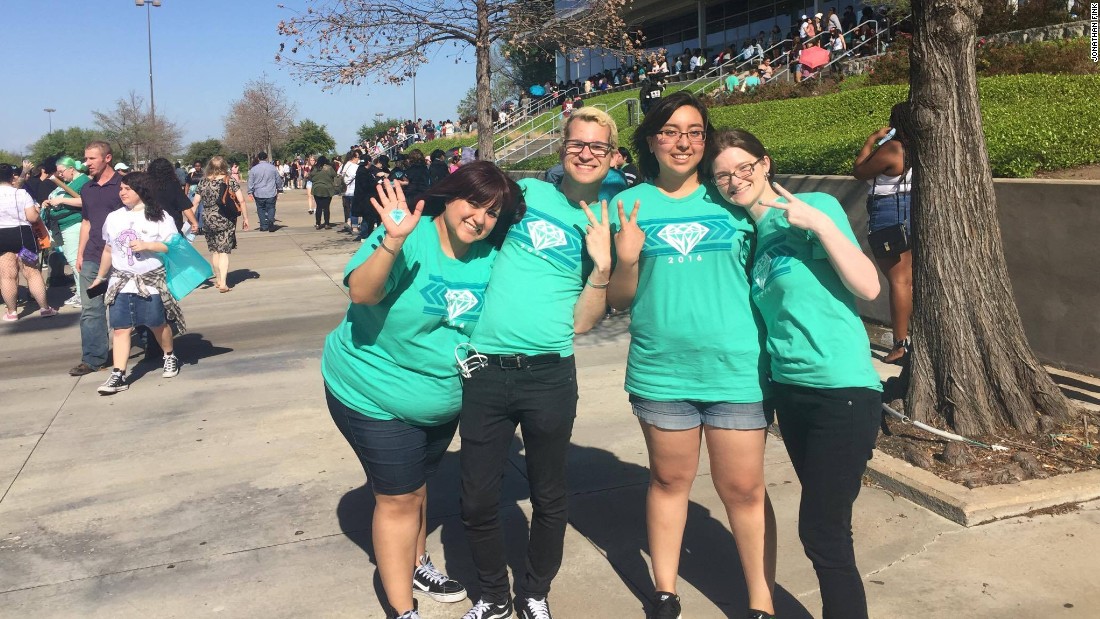 Photos: Fans outside SHINee's Dallas showHide Caption 12 of 22
Photos: Inside the Dallas concertHide Caption 13 of 22
Photos: Fans at the SHINee concert at the Shrine Auditorium in Los Angeles on March 26Hide Caption 14 of 22
Photos: Outside SHINee's Los Angeles show Hide Caption 15 of 22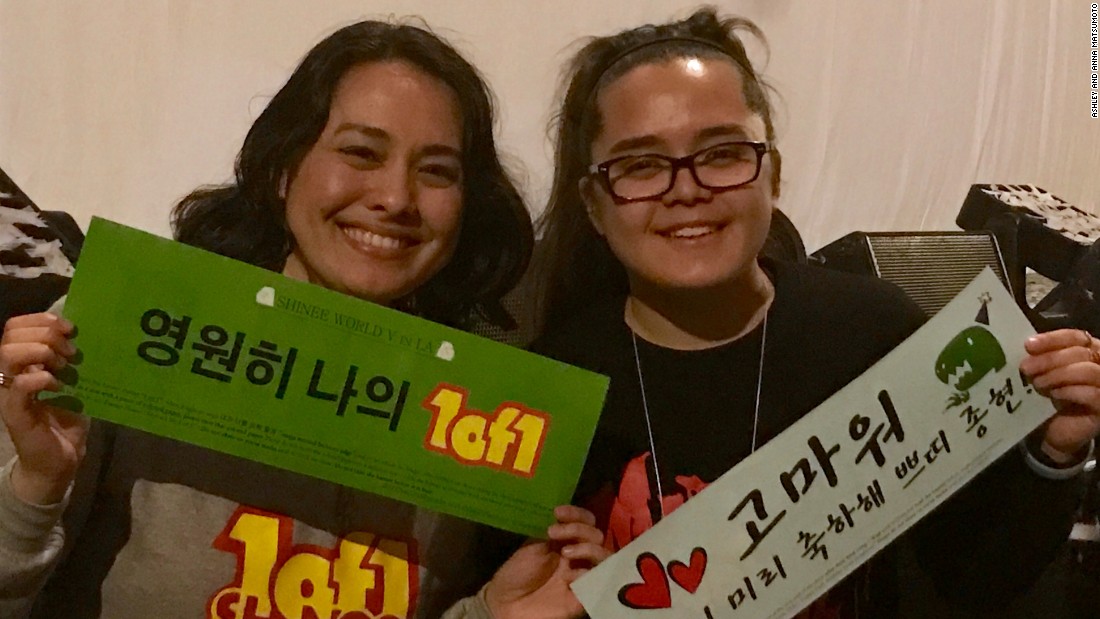 Photos: Shinee fans Ashley and Anna Matsumoto at the Los Angeles showHide Caption 16 of 22
Photos: SHINee concert at the Shrine Auditorium in Los Angeles on March 26Hide Caption 17 of 22
Photos: SHINee concert in Los Angeles Hide Caption 18 of 22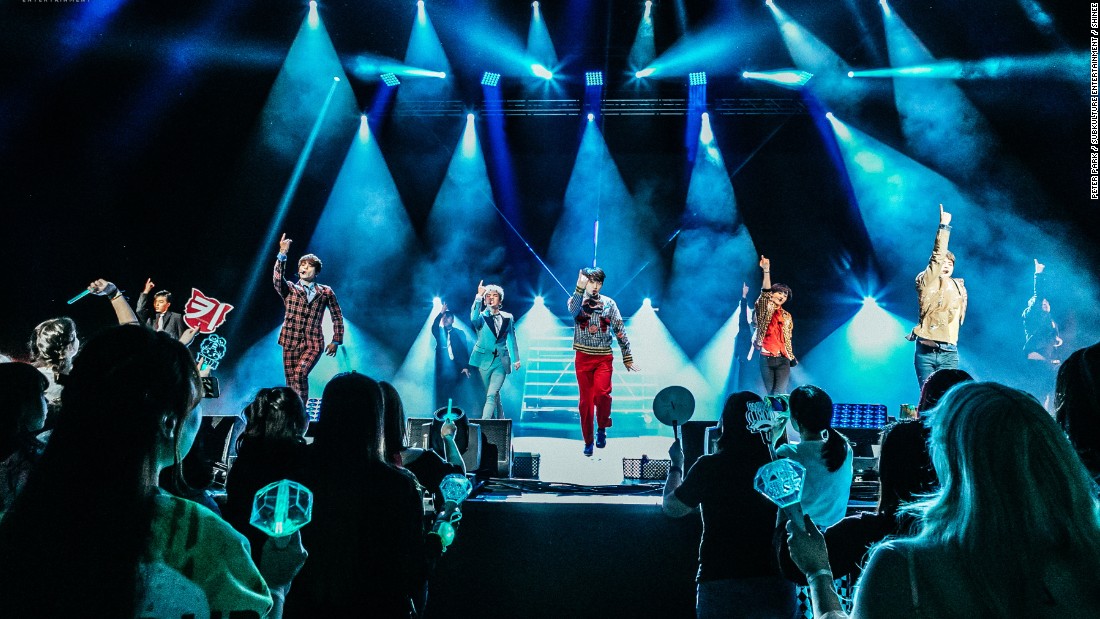 Photos: SHINee concert at the Shrine Auditorium Hide Caption 19 of 22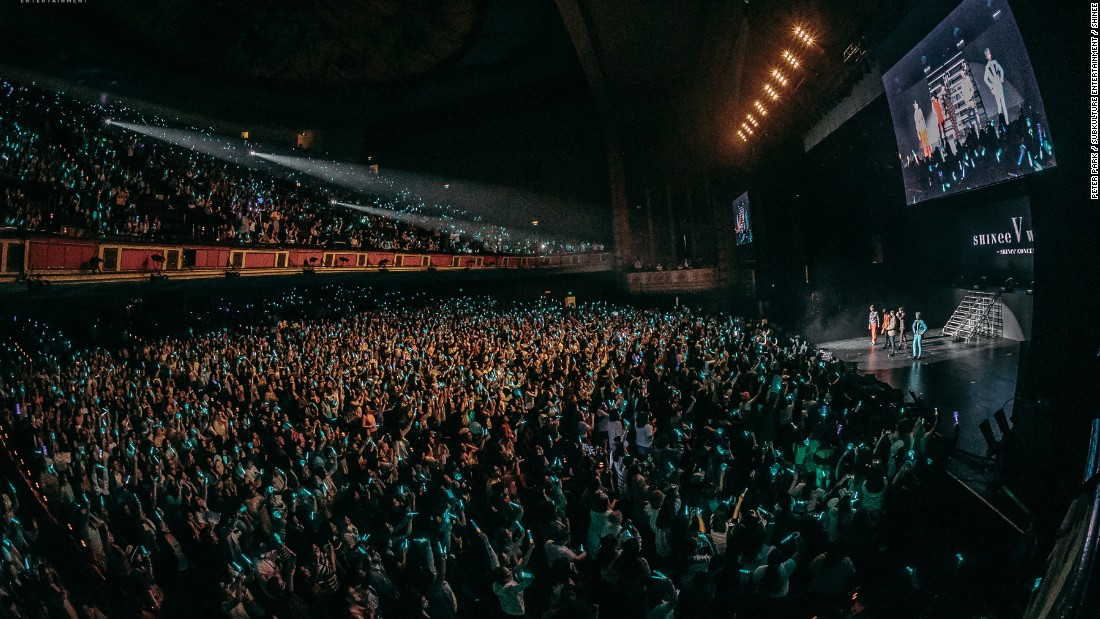 Photos: Los Angeles 'Shrine Auditorium during the SHINee concert Hide Caption 20 of 22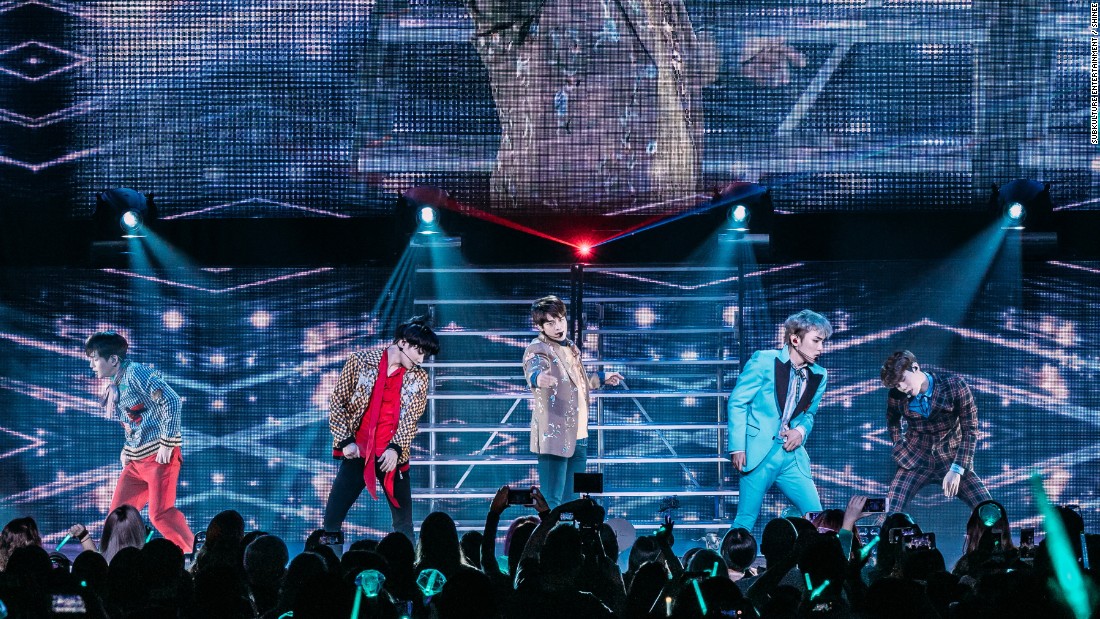 Photos: K-pop group SHINee in Los AngelesHide Caption 21 of 22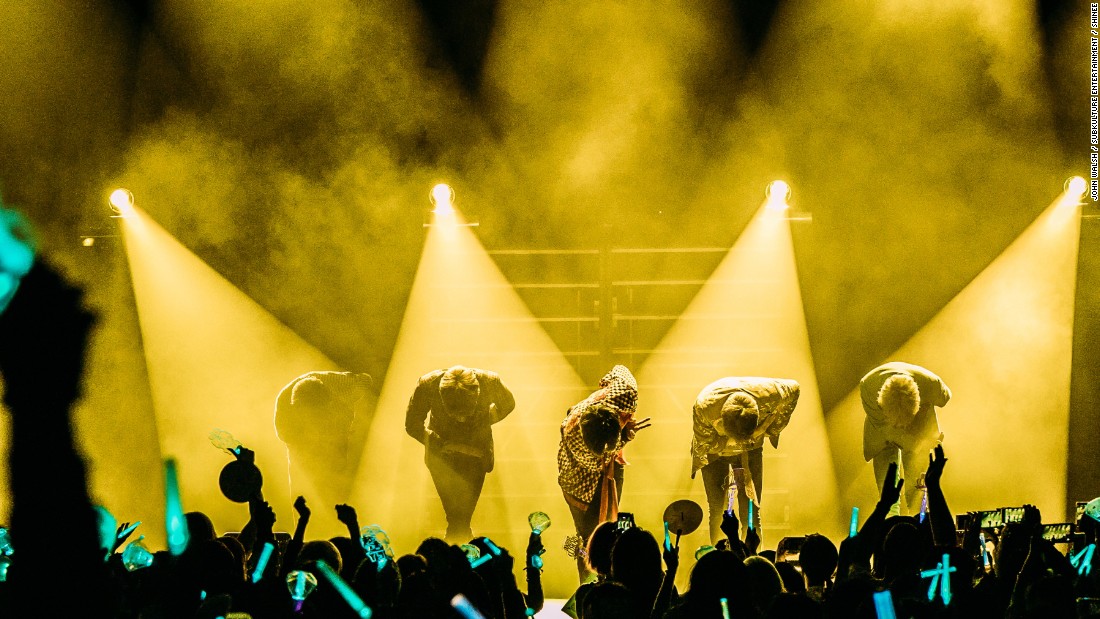 Photos: SHINee show on March 26Hide Caption 22 of 22













"We've come to the US for fan meets before, but concerts make me a bit more nervous and excited. I hope our fans will be able to make great memories with us through the music and performances we show on stage," Jonghyun told CNN in May after performing in Dallas, Los Angeles and Canada.Fans in the US also paid tribute to the star as news of his death spread Tuesday. "He deserves to be remembered for what a great person he was, and what an inspiration he was to so many people," said US fan Kylie Grant, 20, who traveled to Dallas to watch SHINee in March."To Jonghyun I'd like to say, thank you for all the happiness you have given me and so many others. You worked hard, and you'll be remembered forever."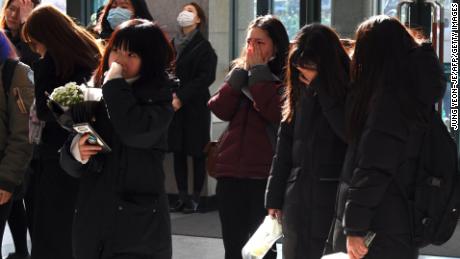 Tearful fans gather at a mourning altar for Jonghyun at a hospital in Seoul on December 19, 2017.In Seoul, fans paid their respects at Asan Hospital Tuesday, ahead of a funeral which the family has requested to be held "as quietly as possible," according to SM Entertainment."He was full of emotions and a sensitive person. He must have had lots of hardships but hid them and didn't show them to others, that must have been the toughest part for him," said Jung Min-kyung, who joined grieving fans in Seoul.Two weeks before his death, Jonghyun sent a 47-line text to his friend, Jang Hee-yeon, a fellow musician from the band Dear Cloud, who goes by the name Nine9, with the request to post it to social media "if he disappears from the world."The message said: "I'm broken from inside. The blues that slowly ate at me has finally swallowed me whole. I couldn't overcome.""I hated myself. Holding on to disappearing memories and screaming at it to wake up. There was no answer. If I can't breathe, it's better to stop."Nine9's manager confirmed to CNN she'd received the text and had permission from his family to release it.A post on SM Entertainment's social media page reads: "Jonghyun is the best artist who loved music more than anyone else, enjoyed the stage, and loved to communicate with fans through his music. We will always remember you." K-pop machineKorean pop music — or K-pop — is one of the most notable exports to come out of South Korea in the past decade.Many of its stars — known as idols — train for years, honing their singing, dancing and acting skills, while also learning other Asian languages, before they are even allowed to debut their first song.Mike Suh, head of strategy and global business at entertainment conglomerate CJ E&M, says idols go through a long training period "so that they immediately attract fans when they first appear."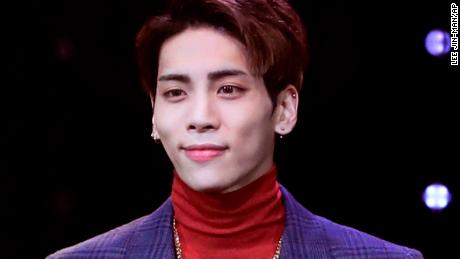 In this Oct. 4, 2016, file photo, Kim Jong-hyun, a member of South Korean K-pop group SHINee, poses for the media. K-pop emerged in South Korea in the early 1990s, and labels such as JYP, DSP and YG built the nation's pop industry from the ground up, creating a training scheme that churned out stars for music, soap operas and movies.K-pop's success has also been dependent on a highly-polished image. Stars typically can't be seen dating, getting plastic surgery, or become embroiled in any kind of scandal, Tamar Herman, who covers K-pop for Billboard.com, told CNN earlier in 2017.
Source Link:
http://www.cnn.com/2017/12/18/entertainment/k-pop-jonghyun-shinee-death-intl/index.html
[-0.255553]
Comments
comments