Peniel Joseph is the Barbara Jordan Chair in Ethics and Political Values and the founding director of the Center for the Study of Race and Democracy at the LBJ School of Public Affairs at the University of Texas at Austin, where he is also a professor of history. He is the author of several books, most recently "Stokely: A Life." The views expressed here are his. View more opinion articles on CNN.
(CNN)John Singleton, the brilliant filmmaker whose work chronicled black life on the margins of the American dream in movies like "Boyz n the Hood," "Poetic Justice" and "Higher Learning," died Monday after being taken off life support following a recent stroke. There is poetic symmetry against this tragic backdrop, as Monday also marked the 27th anniversary of the start of the 1992 rebellion that exploded in Singleton's beloved City of Angels.
The 51-year-old filmmaker recently experienced a career renaissance as the creator of the television series "Snowfall," which documents the rise of crack cocaine in Los Angeles during the early 1980s.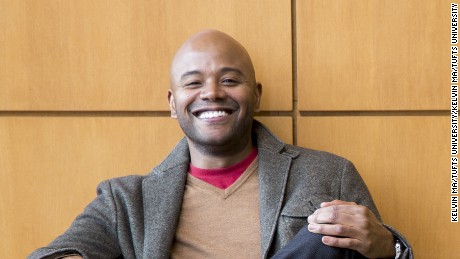 Peniel Joseph Yet Singleton will forever be remembered for directing, at the age of 23, one of the landmark American films of his generation. Released on July 2, 1991, "Boyz n the Hood" helped permanently transform the aesthetics of American cinema. Shaped in part by the influence of black filmmakers such as Spike Lee and the musical cadences of rhythm and blues, soul and hip hop, Singleton's film made stars out of rapper-turned-actor Ice Cube and future Oscar winner Cuba Gooding Jr., and featured an early performance from Oscar winning actress Regina King. Set in the segregated black Los Angeles neighborhood of South Central, the film explored the inner lives of black families widely regarded by policymakers of the time as pathologically dysfunctional — and usually portrayed as such in popular culture.Read MoreAs an 18-year-old New Yorker in 1992, I sat mesmerized in a Queens theater watching "Boyz n the Hood." Over the course of the subsequent decades, I followed Singleton's career with great interest. Last year, I was surprised and thrilled to receive a call from him. He reached out after seeing me on the CNN documentary series "1968" discussing the Black Power movement. We talked at length about black history, the potential to do justice to the era, and how we could possibly collaborate. Although scheduling conflicts prevented a face-to-face meeting, I found him to be incredibly knowledgeable, passionate and a generous interlocutor.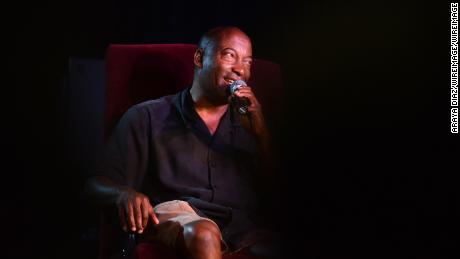 John Singleton directed this scene that changed my life This should come as no surprise given Singleton's history of mentoring a generation of up and coming cultural talents, perhaps most notably director Ava Duvernay, the first black woman to direct a film, Disney's "A Wrinkle in Time," with a $100 million production budget.More than any filmmaker of his generation, Singleton humanized the black experience by plumbing the pain behind the statistics of what commentators dubbed "black on black crime" to reveal the emotional depth and breadth of African-American life that contained as much joy, laughter and genius as it did pain, sorrow and death.But Singleton refused to shy away from the high cost of public disinvestment in urban cities, the increasing emotional and physical toll placed on single black mothers, or how rigid notions of black masculinity burdened young black men, crushing expectations that limited their potential."Boyz n the Hood" offered an unusual meditation on black masculinity and the power of the black family, one that rejected the conventional narratives in the age of Ronald Reagan and George H.W. Bush, a post-civil rights landscape dominated by the false scapegoat of the "welfare queen" and marked by the shift away from the promise of the Great Society and War on Poverty to one of mass incarceration and a full-scale embrace of the politics of punishment.
We've never had a Black History Month like this before During this era, many white liberals regarded as allies in the search for black justice turned their backs on Dr. Martin Luther King Jr.'s search for a "beloved community." Instead, they joined with conservatives in demonizing high rates of crime, gang violence, and drug abuse in black neighborhoods as a product of behavior by black Americans rather than the result of institutional racism and policy neglect. The 1994 Crime Bill passed by the Clinton administration and enthusiastically supported by former vice president and Democratic presidential front-runner Joe Biden represented the culmination of this. Its legacies of shattered families, missing black men, and newly constructed prisons serve as monuments to a political era that Singleton's film brilliantly narrated.As a film, "Boyz n the Hood" subverted expectations by casting Laurence Fishburne as Furious Styles, a black patriarch, intellectual and community activist trying to raise his son in an environment filled with familial love and mindfulness of the dangers of easy cash through the drug trade, random violence from gangs, and the omnipresence of Los Angeles Police Department officers. Singleton depicted police officers, less than a year before the 1992 riots, more as an occupying army than guardians of community safety.Singleton continued to pursue the charged theme of racism in films such as "Higher Learning" and "Rosewood" but "Boyz n the Hood" would remain the indelible masterpiece of his film career. Over the past decade, Singleton's interest in race, history and popular culture continued to propel his creativity while his credits included numerous television directing, producing and writing projects. Stay up to date…
Sign up for our new newsletter.
Join us on Twitter and Facebook
In a year when the Academy Awards finally acknowledged Spike Lee's enormous contribution to the film industry, we must never forget the incandescent genius of John Singleton. Singleton's attention to the emotional nuance, lived experience, and enormous hopes and dreams of the black quotidian echo the best poetry of Langston Hughes, the blues of Billie Holiday, the fiction of Zora Neale Hurston, and the playwriting of Lorraine Hansberry. He evocatively understood that black youth being demonized as "superpredators" by white liberals and conservatives were more than the literal and figurative bête noir of America's racial nightmares and political fever dreams. Singleton devoted his cinematic talent, extraordinary visual flair, and ear for poetic roses that emerge from urban America into a virtuoso vision of black life that allowed us to experience the full humanity of black people and in so doing learn more about ourselves.
Source Link:
https://www.cnn.com/2019/04/29/opinions/john-singleton-legacy-boyz-n-the-hood-matters-joseph/index.html
[0.505862]
Comments
comments