London (CNN)Joe Biden has provided UK Prime Minister Boris Johnson with the latest reminder that the world is watching how his government is handling Brexit.
The Democratic Presidential candidate tweeted on Wednesday: "We can't allow the Good Friday Agreement that brought peace to Northern Ireland to become a casualty of Brexit. Any trade deal between the U.S. and U.K. must be contingent upon respect for the Agreement and preventing the return of a hard border. Period." The tweet makes reference to a political argument currently rumbling in the UK. Last week, Johnson's government unveiled proposed legislation that would override parts of the Brexit deal that the UK agreed with the European Union last autumn. Specifically, it would override a part of the deal known as the Northern Ireland protocol. This exists for the primary purpose of there being no hard border between the Republic of Ireland, an EU member state, and Northern Ireland, which along with the rest of the UK has left the EU and is in a transition period out of the bloc that expires on December 31.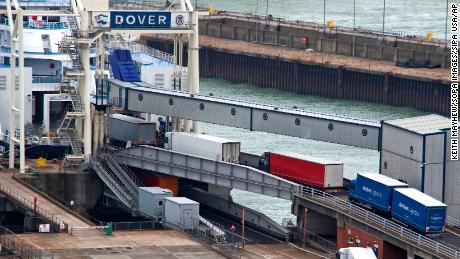 Britain is risking a car-crash Brexit of food shortages, another recession and isolationMembers of Johnson's government have previously admitted that the legislation, if passed, would "break international law in a very specific and limited way." This set off alarm bells among lawmakers in Johnson's own party, many of whom said publicly that they would rebel and vote for measures aimed at pulling teeth from the bill next Tuesday. Read MoreThe rebellion appeared to sufficiently spook the government. A deal was done with Johnson's most vocal critics on Wednesday night, with the government conceding that Parliament would be consulted before the most controversial measures in the bill could be used. This was seen as significant, as Johnson's government has a reputation for being particularly combative and reluctant to concede ground to anyone. However, numerous Conservative lawmakers contacted CNN on Wednesday night to stress that the agreement between lawmakers and Downing Street did nothing to address the fundamental point that this legislation would allow the government to break international law. All these concessions meant was that it would do so after seeking parliamentary approval. Biden's comments will serve as an uncomfortable reminder for the UK that despite the British perception it has a special relationship with the US, the Irish lobby in DC is strong. The Democrats have a particular interest in this, as former President Bill Clinton took a leading role in the negotiations which led to the Good Friday Agreement.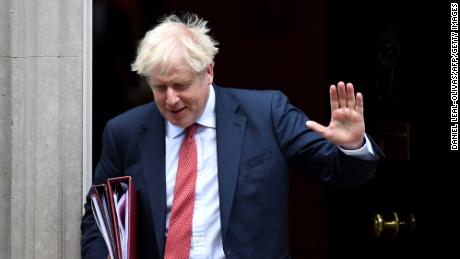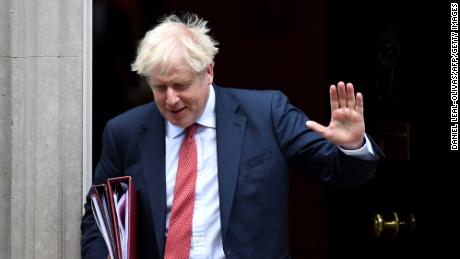 JUST WATCHEDFmr. negotiator: UK decision risks 'violence in N. Ireland'ReplayMore Videos …MUST WATCH
Fmr. negotiator: UK decision risks 'violence in N. Ireland' 17:09It might also open the UK's eyes to the fact that, despite President Donald Trump's warm words about Johnson and Brexit, lots of politicians across the divide in DC opposed Brexit and are under no illusions about the fact that a trade deal with the UK is not as high a priority to the US as it is in London. Ever since the UK's EU referendum in 2016, the prospect of a trade deal with the US has been presented by multiple Brexiteers as one of the prizes awaiting the country once it has wrested control of its trade policy from Brussels. However, despite Trump's previously unfounded claims that a deal could happen which would increase US-UK trade "four to five times," it would need to be approved by the Democrat-controlled House of Representatives. However effective a cheerleader Johnson is for Brexit, his optimism cannot do anything about the fact that come November, the US political landscape could look very different. It might be that the UK's most important ally goes from a leader who admires both Johnson and Brexit, to a man who served as Vice President to Barack Obama, who told the UK in 2016 that Brexit would put Britain at the "back of the queue" in trade talks. Which means that as the Brexit clock ticks down to the end of the year, Johnson could realistically be looking at no trade deal with the EU, no trade deal with the US and a resurgent coronavirus. He may come to regret tweeting on January 2 that 2020 was "going to be a fantastic year for Britain."
Source Link:
https://www.cnn.com/2020/09/17/uk/joe-biden-brexit-tweet-intl-gbr/index.html
[0.308982,"positive"]
Comments
comments