In this weekly column "Cross-exam," Elie Honig, a CNN legal analyst and former federal and state prosecutor, gives his take on the latest legal news and answers questions from readers. Post your questions below. The views expressed in this commentary are his own. View more opinion articles on CNN. Watch Honig answer reader questions on "CNN Newsroom" at 5:40 p.m. ET Sundays.
(CNN)The dozens of women who were allegedly victimized by Jeffrey Epstein can never be made whole. People who survive child rape or assault often suffer almost incomprehensible trauma, and Epstein's suicide cruelly deprived his accusers of their chance to confront him in open court and see justice done. But Tuesday's proceeding in the Southern District of New York, at which more than a dozen women stood up and publicly told their stories, was the best available means to give Epstein's victims a voice and perhaps to help them heal.
Elie HonigThis proceeding was unusual. Federal law gives victims the right to speak at critical phases of a criminal case, including plea and sentencing. But the law is also clear that when a defendant dies, the case is over. I've seen prosecutors file many "death nolles" — the formal paperwork to dismiss a case after a defendant's death — and I've never seen a judge order additional hearings. But this is not a normal case, and Judge Richard Berman of the Southern District was absolutely right to hold Tuesday's hearing. No, it was not as satisfying or complete as a trial would have been. However, Epstein is gone, and, as Judge Berman properly recognized, this was the best possible mechanism to allow victims to speak out in public. And their words were powerful. Chauntae Davies, one Epstein accuser who claimed he raped her on his private island, said, "He won in death." But she added, "I have found my voice now, and I will not stop fighting."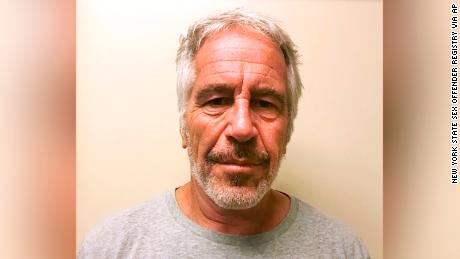 Jeffrey Epstein is dead. His cases could live on for yearsOne attorney, reading a letter on behalf of his client (referred as "Jane Doe"), said in court, "I want to send a message to anyone who would consider engaging in similar acts to think twice beforehand. I want some sort of closure for those of us who will relive those horrible moments where we were assaulted, abused, and taken advantage of by Epstein. You have the opportunity to help us seek that closure."Read MoreOur justice system, imperfect as it sometimes is, has many virtues. One of the greatest is that it gives victims an opportunity to be seen and heard (if they so choose) and to see justice done when a crime is charged and proved. Epstein, ever the manipulator, tried to cheat the system and, for one last time, his victims. This hearing could not possibly have evened the scales of justice. But at least it gave Epstein's accusers a voice.Now, your questionsLeeanne, North Carolina: Could there be criminal charges brought against anyone who worked at the Metropolitan Correctional Center in connection with Jeffrey Epstein's death?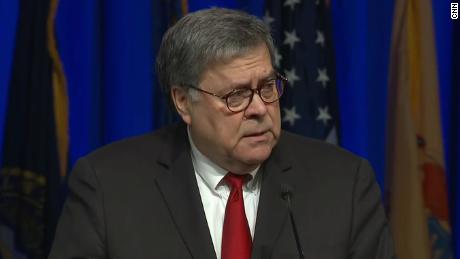 Barr can't pass the buck on EpsteinThe chances of criminal charges increased markedly when we learned that the Justice Department has served subpoenas on as many as 20 correctional workers at the MCC. Attorney General William Barr already had announced that the Justice Department would do a thorough review of the circumstances around Epstein's death, but the issuance of grand jury subpoenas takes it to a new level. The subpoenas mean the Justice Department isn't merely doing a report or re-creation of the events — it means they are looking at potential criminal charges. A subpoena, by definition, issues from a grand jury, which has the power to indict. As a prosecutor, when you fill out a grand jury subpoena, you must fill in a blank listing what particular federal crime is being investigated. We do not yet know what specific crime the Justice Department is investigating at MCC, but, according to the New York Times, corrections officers reportedly falsified records relating to their failure to properly supervise Epstein on the night of his death. If so, those officers could face federal charges for false statements or obstruction of justice. Barr has made clear that he understands the need to get this investigation done accurately and swiftly, recently promising "we're moving expeditiously and I think soon I'll be in a position to report to Congress and the public the result." Expect to see Barr's findings — perhaps accompanied by indictments — soon. Richard, New Jersey: As Democratic candidates for president drop out of the race, what can they do with any remaining donor money contributed to their campaign? 'Tis the season, as we've seen Democratic presidential candidates Washington Gov. Jay Inslee, former Colorado Gov. John Hickenlooper, Massachusetts Rep. Seth Moulton and California Rep. Eric Swalwell bow out of the race in recent weeks.Get our weekly newsletter
Sign up for CNN Opinion's new newsletter.
Join us on Twitter and Facebook
The first and most essential rule: no personal use of campaign funds. Candidates cannot drop out of the race and use their remaining war chest to buy yachts or jewelry or anything else for their personal use. Incredibly — or perhaps not given the nature of politics — this prohibition did not become law until the 1990s; before then, politicians could take their remaining money and do whatever they wanted with it. Once a candidate drops out of the presidential race, he or she can donate remaining funds to a charity or a political party committee, without limits. The former candidate can also donate to other candidates, up to a $2,000 limit. Or the candidate can donate to his or her own future campaign. So, if a presidential candidate drops out of the race and runs for Congress or governor instead — as Swalwell, Hickenlooper and Inslee already have announced — he or she can use any remaining presidential campaign money to help fund the new campaign instead. Tim, Indiana: Former President Barack Obama created the Deferred Action for Childhood Arrivals (DACA) program and now President Donald Trump wants to scrap it. Doesn't the current President have a legal right to reverse the prior President on an executive action? Yes, the current President has broad discretion to reverse the executive action of a prior President, but no, that power is not absolute. Obama used executive action to implement the Deferred Action for Childhood Arrivals program. Since shortly after taking office, Trump has tried to revoke it, but the federal courts thus far have blocked Trump's efforts. The key legal phrase is "arbitrary and capricious," which means essentially that the President has broad executive power — but cannot act in a way that is obviously wrong or improper under the law.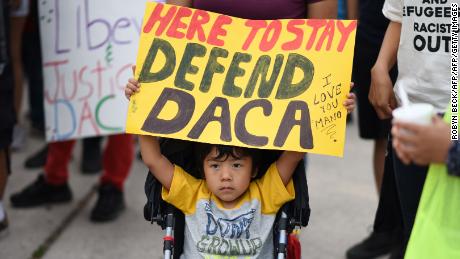 The Supreme Court has an immigration disaster on its hands As the Ninth Circuit Court of Appeals explained in temporarily blocking Trump from revoking DACA, "we do not hold that DACA could not be rescinded as an exercise of Executive Branch discretion. We hold only that here, where the Executive did not make a discretionary choice to end DACA — but rather acted based on an erroneous view of what the law required — the rescission was arbitrary and capricious under settled law." In other words, while Trump could have rescinded DACA simply as a matter of his discretion as President, instead the administration moved based on an incorrect conclusion that DACA violates the law and must be rescinded. The DACA case is headed to the US Supreme Court in its upcoming term, which starts in October 2019. This promises to be a close decision, likely a 5-4 vote with Chief Justice John Roberts breaking a tie between the two four-justice liberal and conservative blocs. A decision should arrive in spring or summer 2020 — potentially right in the heat of the 2020 general election. Beyond the political implications, the human consequences will be enormous, as over 700,000 current DACA beneficiaries could lose protection against potential deportation if the Court allows the Trump administration to strike down the program. Three questions to watch:1) What details will we learn about what Barr has described as "serious irregularities" at the MCC surrounding Epstein's death?2) Will a federal district court grant the House Judiciary Committee's motion to expedite its lawsuit to compel testimony from former White House counsel Don McGahn?3) Will a federal court of appeals grant the Trump administration's motion to reconsider a prior ruling prohibiting Trump from blocking certain Twitter users?
Source Link:
https://www.cnn.com/2019/08/27/opinions/jeffrey-epstein-accusers-day-court-honig/index.html
[-0.478709]
Comments
comments