(CNN)He may have endured a testing start to his defense of the Formula E championship, but Frenchman Jean-Eric Vergne was given a reason to cheer at the Autosport Awards in London.
The Frenchman picked up the Moment of the Year award having become the first driver to successfully defend a Formula E title last season. Vergne received the accolade a fortnight after gaining just four points from the opening two races of the season in Diriyah, Saudi Arabia, where a steering issue had forced him to retire in the first race.Visit CNN.com/sport for more news, videos and features
Really honoured to be awarded. I always looked up to those who received similar awards. Now I realise what it means to be recognised. Thanks all my fans and everyone for voting for me. Motorsport has been so good to me, makes me keep fighting and believing 🙏🏼 #AutosportAwards pic.twitter.com/KQSe6ePmea
— Jean-Eric Vergne (@JeanEricVergne) December 9, 2019 But Sunday's award gave the Techeetah driver a chance to reflect on his motorsport journey so far. The all-electric championship has given Vergne a platform to resurrect his career after failing to establish himself in Formula One. Read More"My dream was always to be successful in motorsport, to be recognized, and obviously Formula One didn't go the way I wanted but sometimes bad things happen for a reason and sometimes it takes a long time to understand that reason," Vergne said at the awards ceremony, which recognizes outstanding achievements from the past year in motorsport. "To win the (Formula E) championship twice was a great achievement. I went through really difficult times, but I guess it made me a lot stronger, it made me appreciate the simple things in life. "I got back in love with motorsport and winning races — also losing races, but it's been a long journey, it's been great, and I hope I'm just at the beginning."READ: Alexander Sims claims first 'dream' Formula E win in dramatic raceREAD: Sam Bird wins first race of new Formula E season in Saudi Arabia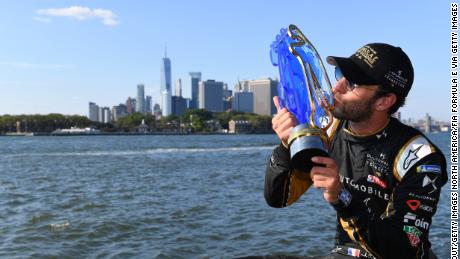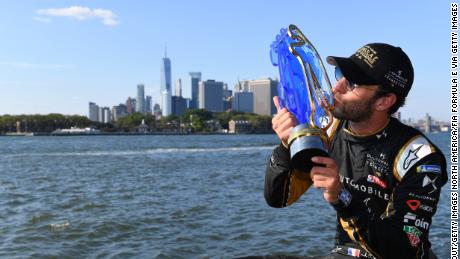 JUST WATCHEDVergne clinches Formula E title in New YorkReplayMore Videos …MUST WATCH
Vergne clinches Formula E title in New York 07:10Despite a disappointing start to the season, Vergne is confident that he can challenge for the title this year. The next race takes place in Santiago, Chile, on January 18, where he was forced to retire last season."In Formula E not every weekend is perfect," Vergne told CNN Supercharged ahead of the awards ceremony.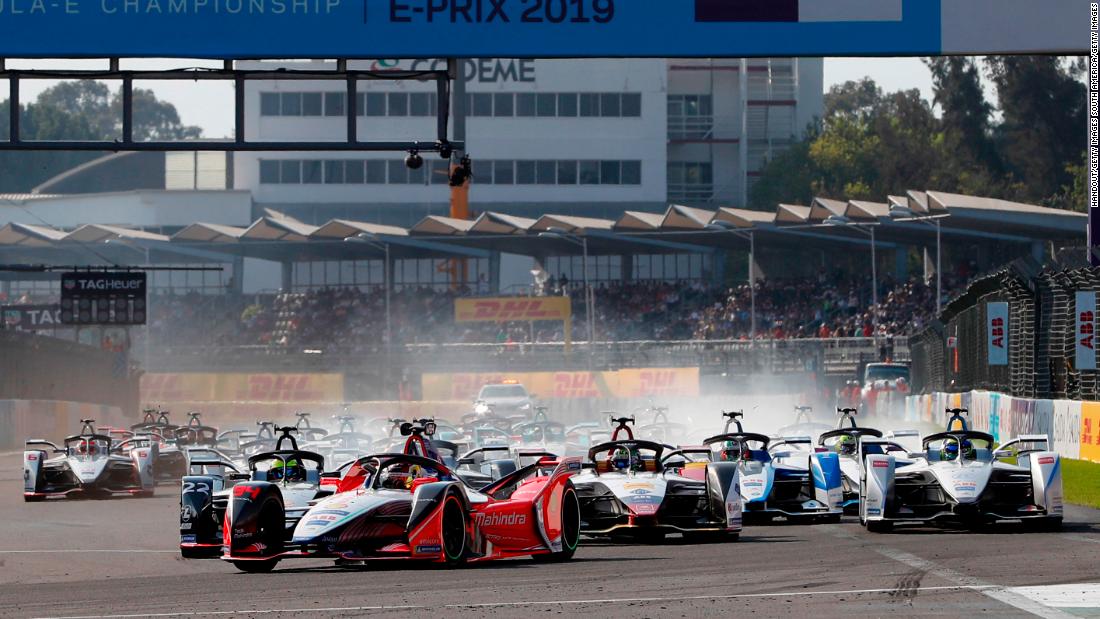 Photos: The 2018/19 Formula E seasonFormula E 2018/19 – The 2018/19 Formula E season proved to be a thriller, with the exciting new Gen2 cars boasting top speeds of 280km/h. Eight different drivers won the first eight races in a season that went down to the wire.Hide Caption 1 of 15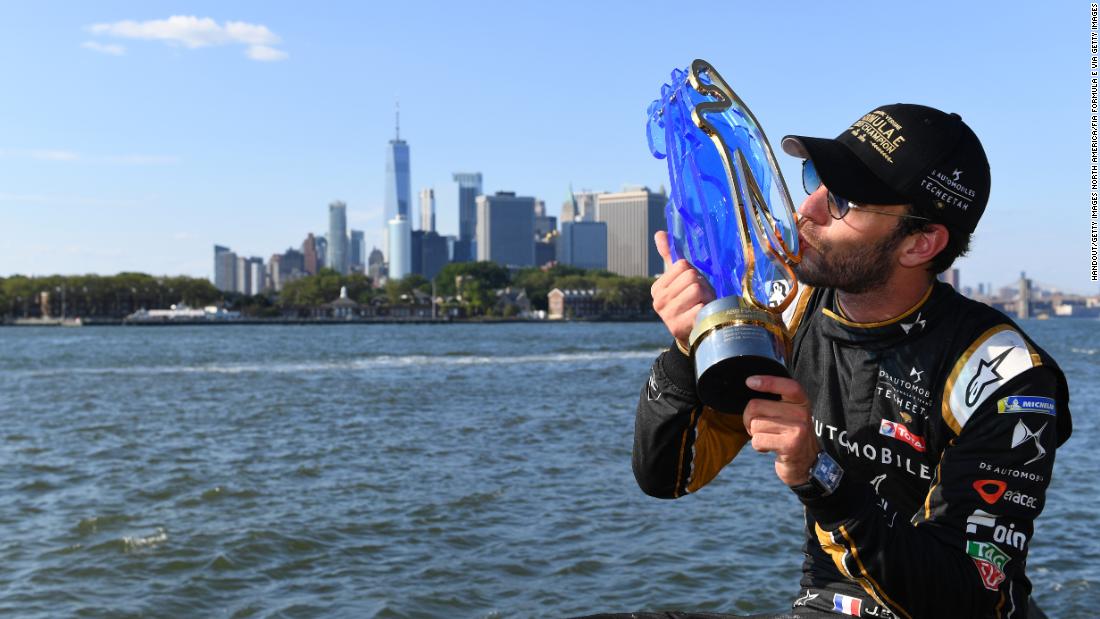 Photos: The 2018/19 Formula E seasonFrenchman Jean-Eric Vergne became the first double champion in the sport's history, defending the title he won last season thanks to three race victories.Hide Caption 2 of 15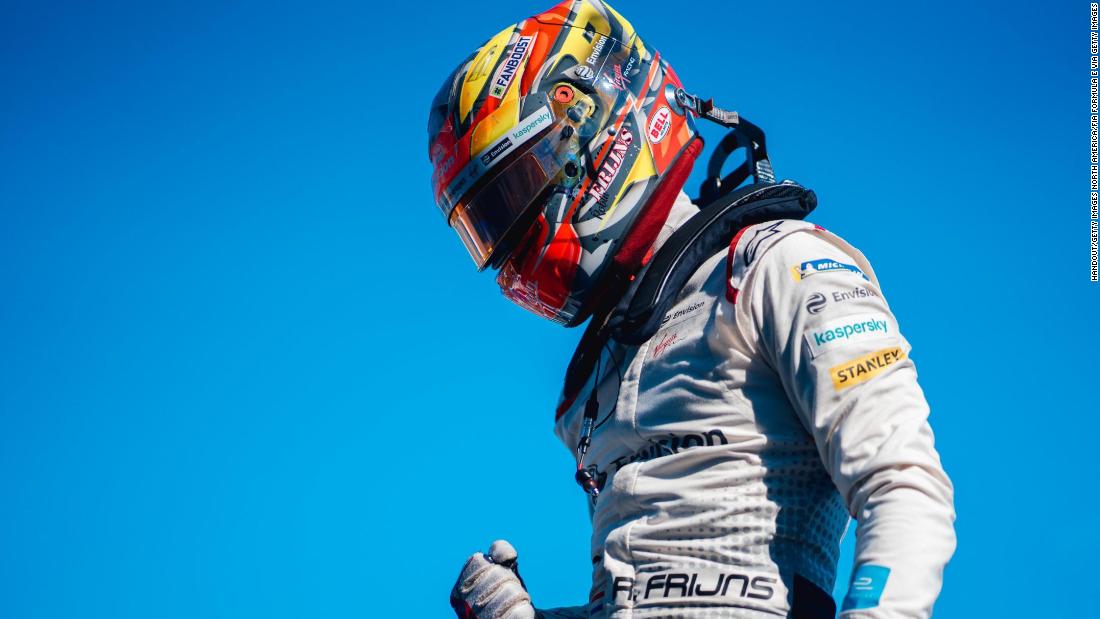 Photos: The 2018/19 Formula E seasonRobin Frijns won his second E-Prix of the season, storming to victory in the final race of 2018/19 in New York.Hide Caption 3 of 15
Photos: The 2018/19 Formula E seasonFormer world champion Sebastian Buemi claimed his first victory of 2018/19 at the first of a double-header in New York.Hide Caption 4 of 15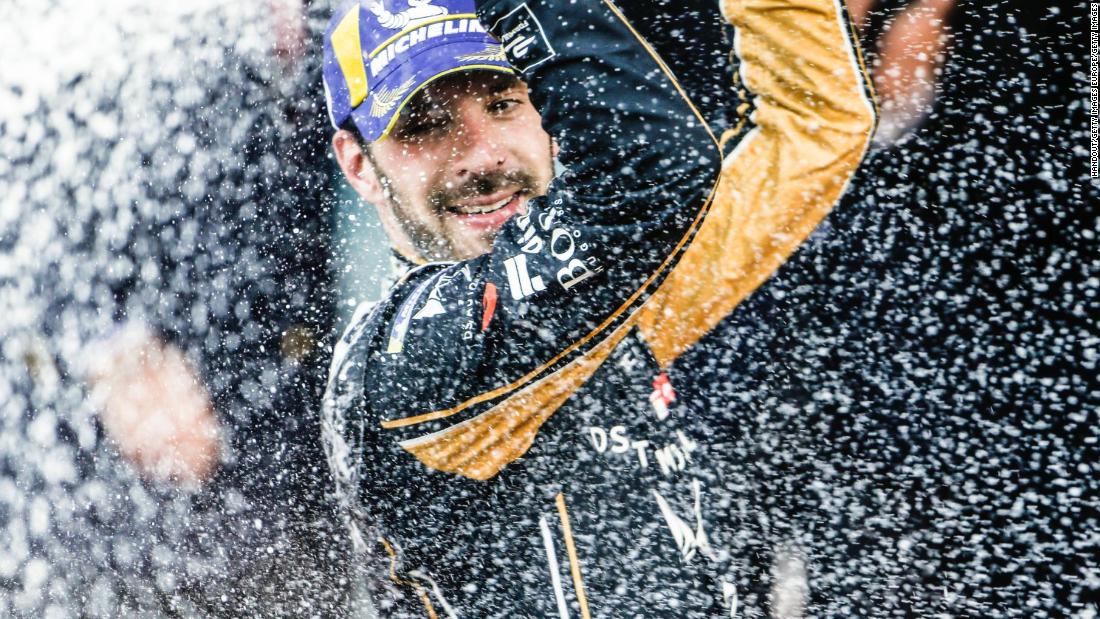 Photos: The 2018/19 Formula E seasonJean-Eric Vergne strengthened his grip on the title with his third victory of the season in Bern, extending his lead to 38 points at the top of the championship.Hide Caption 5 of 15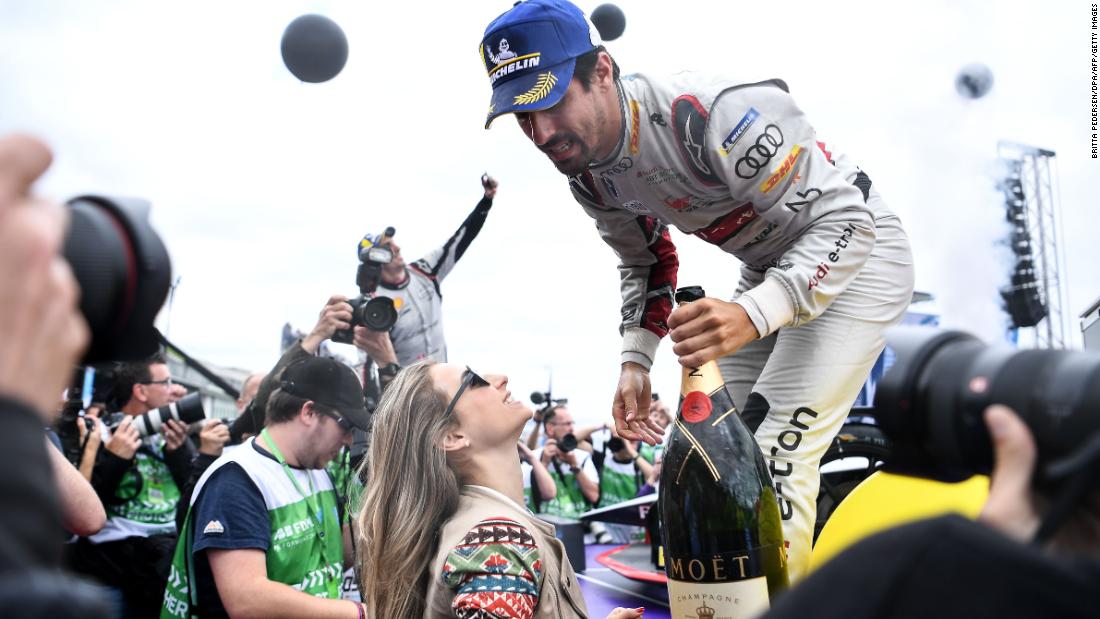 Photos: The 2018/19 Formula E seasonBerlin, race 10 – An ecstatic Lucas Di Grassi celebrated in style after dominating the Berlin E-Prix to close the gap at the top of the drivers' championship.Hide Caption 6 of 15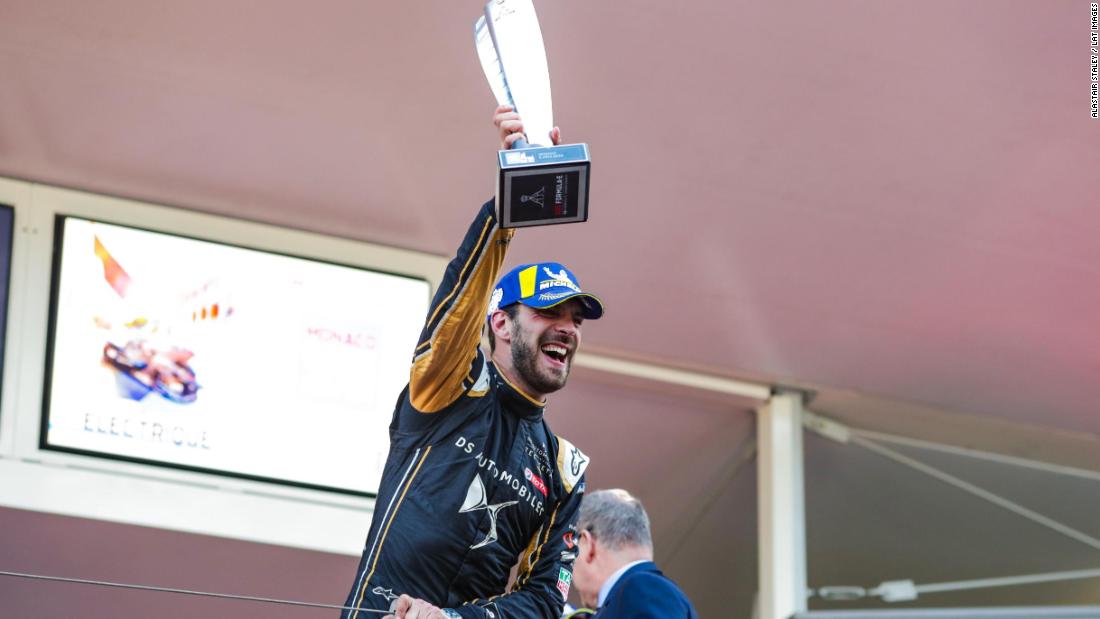 Photos: The 2018/19 Formula E seasonFormula E finally got its first repeat winner of the season in race nine, as Jean-Eric Vergne led from pole to finish to secure his second victory of the season.Hide Caption 7 of 15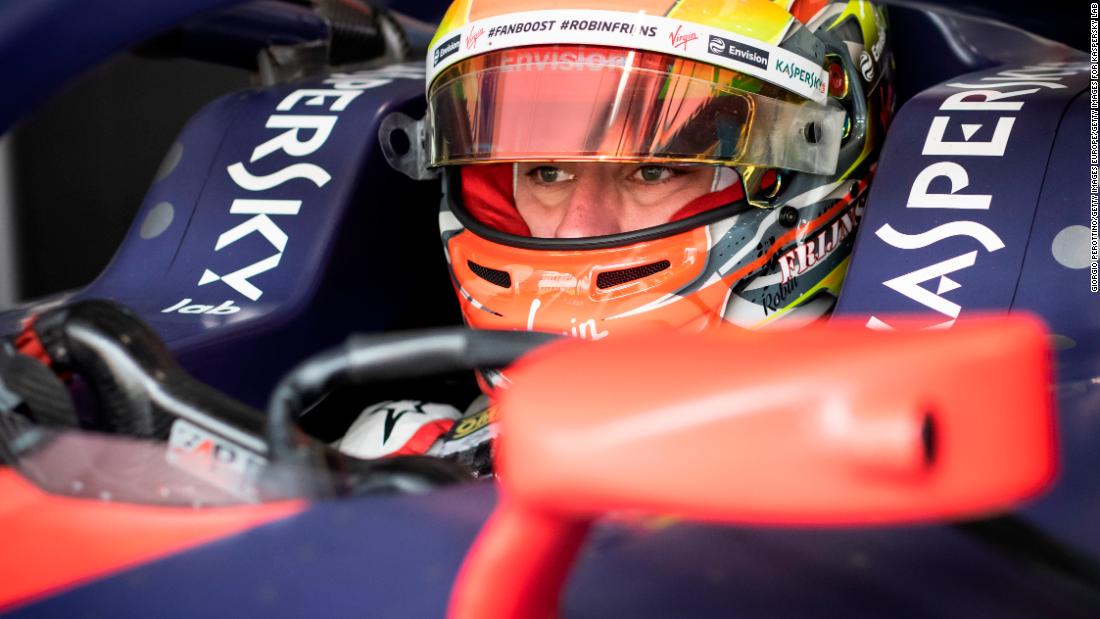 Photos: The 2018/19 Formula E seasonDutch driver Robin Frijns claimed victory in Paris on the day his country celebrated its national King's Day. The Envision Virgin Racing man was the eighth different driver to win the eight races so far this season.Hide Caption 8 of 15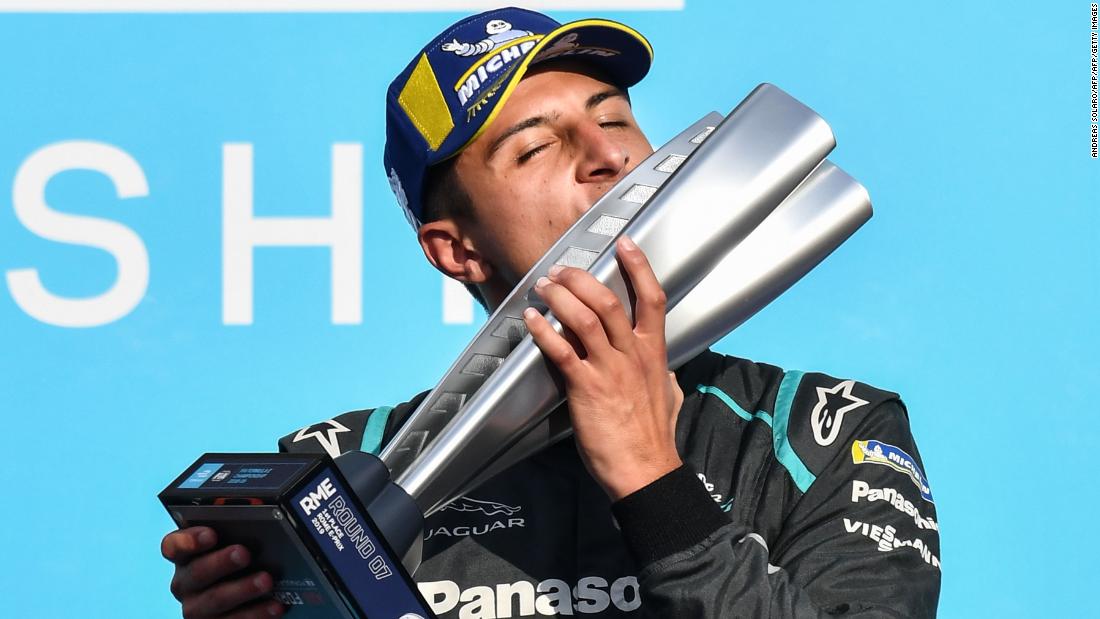 Photos: The 2018/19 Formula E seasonMitch Evans victory at the Rome ePrix was Jaguar's first in motorsport since 1991. The Kiwi is the only driver to score points in the seven races so far this season.Hide Caption 9 of 15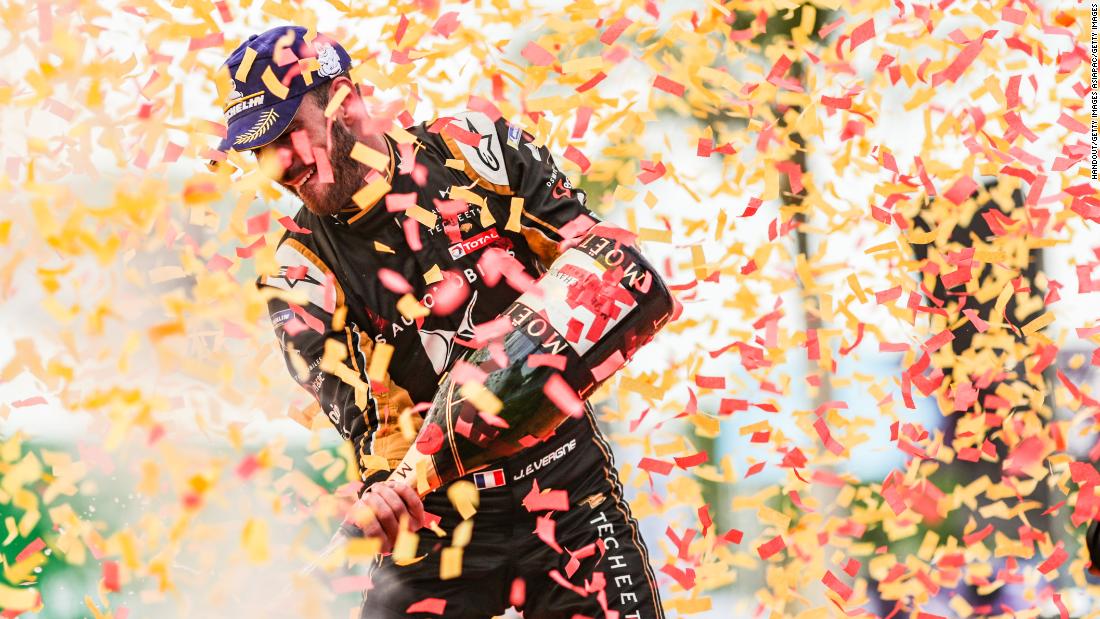 Photos: The 2018/19 Formula E seasonSanya, race six – Jean-Eric Vergne put an end to a miserable run of form that saw him go pointless for three straight races by taking victory in Sanya, the first time the championship had visited the south China cityHide Caption 10 of 15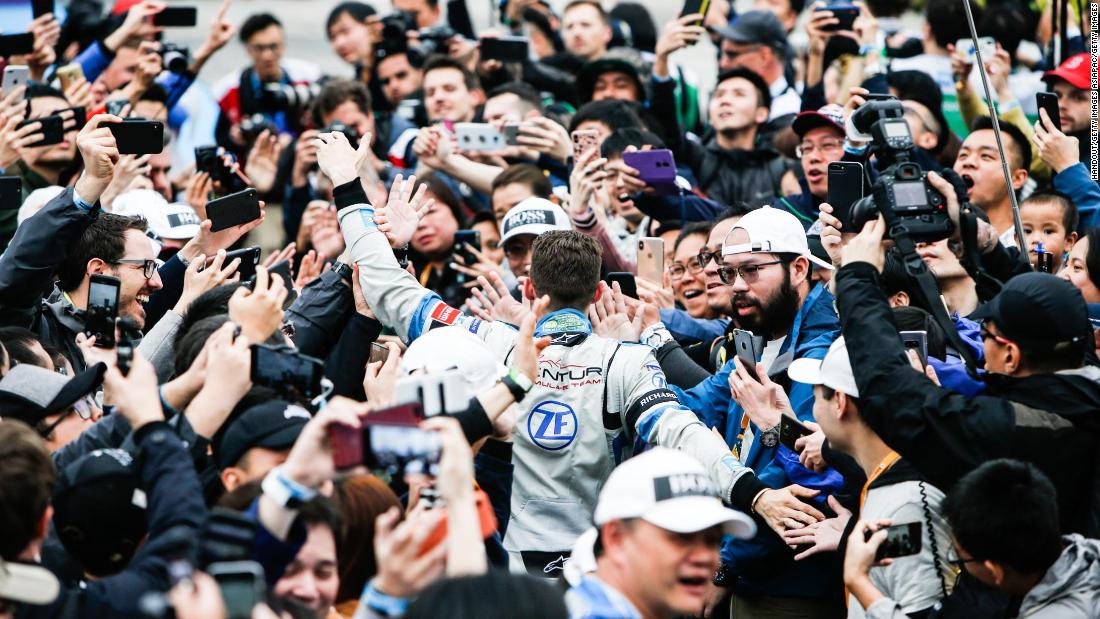 Photos: The 2018/19 Formula E seasonHong Kong, race five – Edoardo Mortara backed up his third place in Mexico by claiming top spot in Hong Kong, Venturi's first ever victory in Formula E. Sam Bird had initially crossed the line in first place but after a four-hour investigation, was demoted for smashing into the back of race leader Andre Lotterer.Hide Caption 11 of 15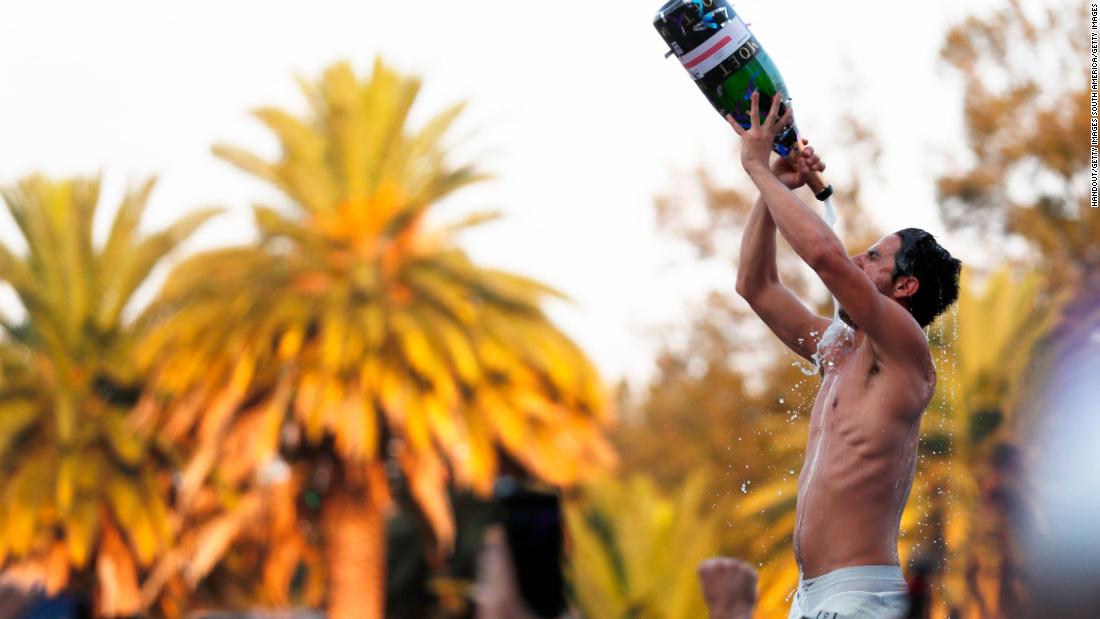 Photos: The 2018/19 Formula E seasonMexico City, race four – Former world champion Lucas Di Grassi celebrates his victory at the Mexico ePrix, arguably the most thrilling race in the sport's five seasons. Race leader Pascal Wehrlein's battery died just meters from the line, allowing Di Grassi to swoop past on the inside and snatch victory.Hide Caption 12 of 15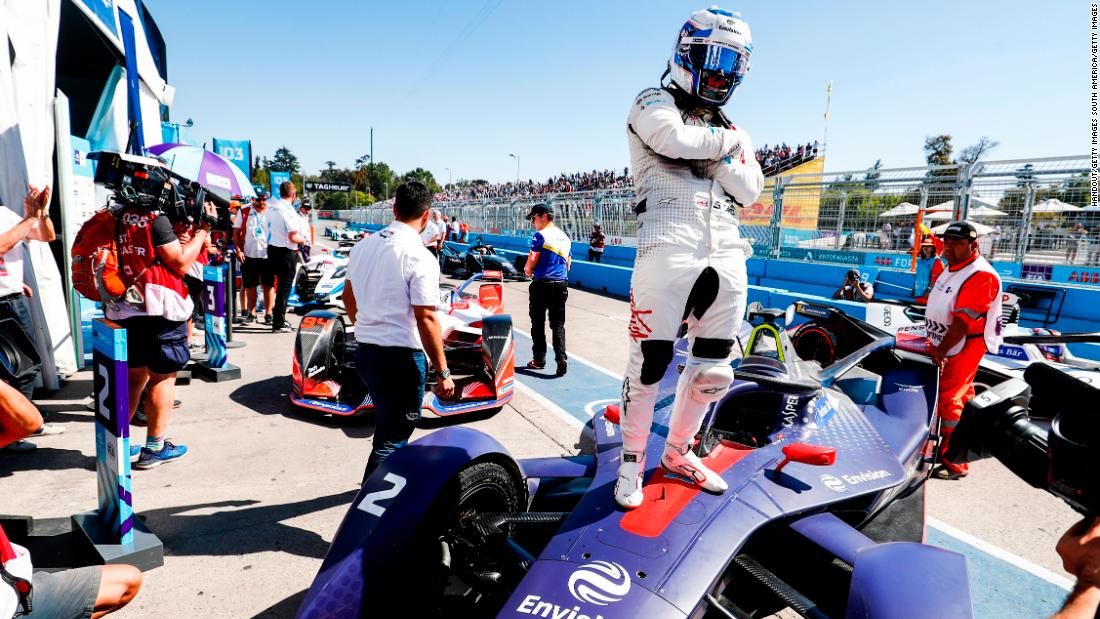 Photos: The 2018/19 Formula E seasonSantiago, race three – On a sweltering afternoon in Santiago, Chile — the hottest ePrix in history — Sam Bird stormed to victory at the Parque O'Higgins Circuit. After finishing third overall last season, the Briton will have hopes of coming out on top this time around.Hide Caption 13 of 15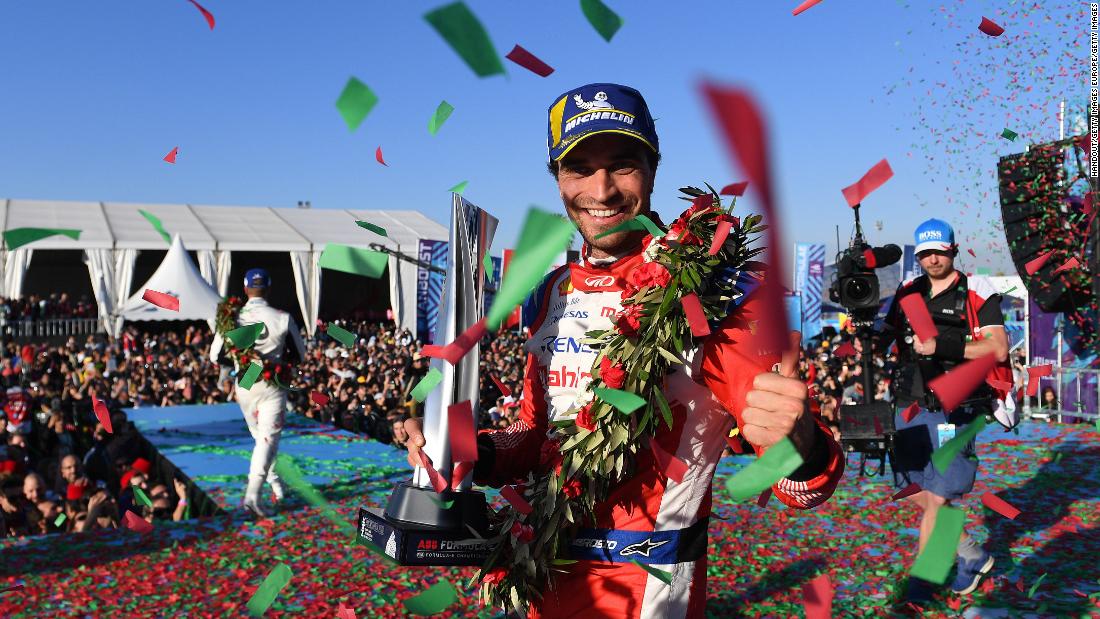 Photos: The 2018/19 Formula E seasonMarrakesh, race two – Jerome d'Ambrosio followed up his podium finish in Saudi Arabia with victory in Marrakesh — his third in Formula E — to take an early lead at the top of the championship.Hide Caption 14 of 15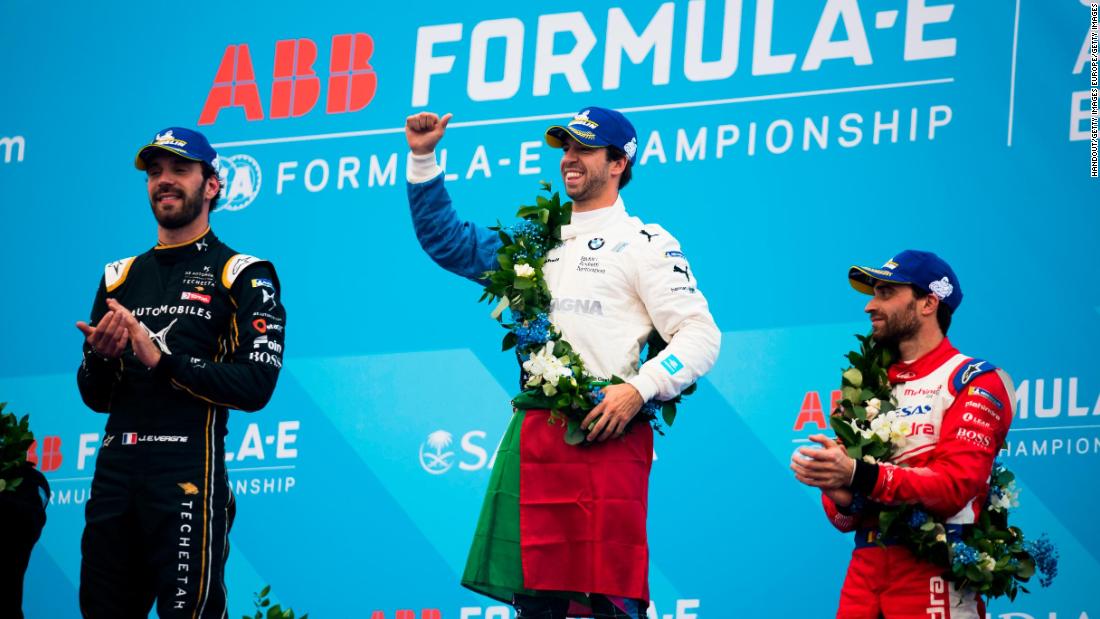 Photos: The 2018/19 Formula E seasonAd Diriyah, race one – The season got off to a thrilling start in Ad Diriyah, Saudi Arabia, as Portuguese driver Antonio Felix da Costa edged out Jean-Eric Vergne and Jerome d'Ambrosio to claim the second Formula E win of his career.Hide Caption 15 of 15










"Sometimes the little points count and last year I won the championship not scoring points in four races so it's okay. It's of course not comfortable but I have full confidence in my team and myself that we can turn things around." Lewis Hamilton won the International Racing Driver award for the seventh time at the Autosport Awards, while Alexander Albon claimed the Rookie of the Year award and Lando Norris the British Competition Driver award.
Source Link:
https://www.cnn.com/2019/12/10/sport/jean-eric-vergne-formula-e-autosport-awards-motorsport-spt-intl/index.html
{"message":"Something went wrong with the request."}
Comments
comments