CNN's Jake Tapper blasted retired Air Force Lt. Gen. Thomas McInerney on Thursday for implying that Sen. John McCain (R-Ariz.) had broken under torture while he was a prisoner of war.
During an appearance on the Fox Business Network earlier Thursday, McInerney had told host Charles Payne that torture works, then claimed it was effective on McCain while he was a POW for five years in Vietnam. "That's why they call him 'Songbird John,'" McInerney said.
There's no evidence that McCain ― who is currently at his home in Arizona battling brain cancer ― ever betrayed his country in captivity.
An angry Tapper defended the veteran senator: "First of all, no one calls him 'Songbird John' except for crazy people and jerks — and I'm using my language carefully here."
CNN political analyst Jeffrey Toobin called McInerney's comments "sickening and disgusting."
…WowConversation on Fox about torture: "It worked on John [McCain]. That's why they call him 'Songbird John'" https://t.co/OjCwhv2ZhI pic.twitter.com/WehsgPAqgb
— Leanne Naramore (@LeanneNaramore) May 10, 2018
McInerney made his remarks while discussing Deputy CIA Director Gina Haspel, whom President Donald Trump tapped to head the agency. Haspel's nomination is in trouble because she reportedly supervised waterboarding at a CIA black site where terror suspects were tortured.
On Wednesday, McCain urged lawmakers to reject Haspel's nomination. Her "role in overseeing the use of torture by Americans is disturbing," the senator said in a statement. "Her refusal to acknowledge torture's immorality is disqualifying."
Toobin reminded viewers that during his presidential campaign, Trump had promised "worse than waterboarding" for CIA prisoners.
The CNN analyst warned, "This is not John McCain's Republican Party; it's Donald Trump's Republican Party," and predicted, "This Republican Party will give Trump what he wants."
Haspel vowed Wednesday in a confirmation hearing not to relaunch the CIA's defunct torture program if she becomes head of the agency. But she refused to call torture immoral during pointed questioning.
Charles Payne tweeted an apology to McCain and his family on Thursday for McInerney's "very false and derogatory remark" about the senator on his program.
My Apology to Senator McCain and his Family"This morning on a show I was hosting, a guest made a very false and derogatory remark about Senator John McCain. At the time, I had the control room in my ear telling me to wrap the segment, and did not hear the comment.
— Charles V Payne (@cvpayne) May 10, 2018 RELATED COVERAGE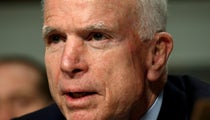 John McCain Reportedly Tells Son-In-Law To 'Take Care Of Meghan'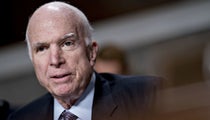 McCain Urges Senate To Reject Gina Haspel's CIA Nomination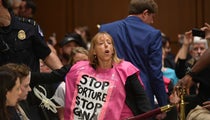 Protesters Decrying Torture Dragged From Gina Haspel Senate Hearing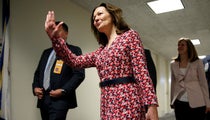 More Than 100 Former Ambassadors Write Letter Opposing Gina Haspel Nomination Download
Source Link:
https://www.huffingtonpost.com/entry/tapper-rips-jerks-insulting-mccain_us_5af4c9bce4b00d7e4c18dcc0
[-0.546375]
Comments
comments