Pramila Jayapal is the US Representative for Washington's Seventh Congressional District and the Chair of the Congressional Progressive Caucus. Joanne Lin directs Amnesty International USA's Advocacy and Government Affairs Department. For nearly 15 years, she has advocated for the rights of immigrants and refugees before Congress and the US government. The views expressed in this commentary are their own. View more opinion on CNN.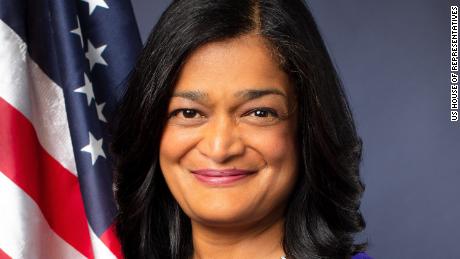 Pramila Jayapal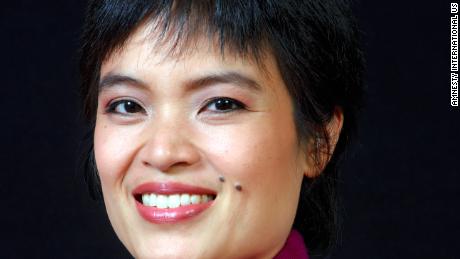 Joanne Lin
(CNN)Former President Donald Trump spent four years inflicting untold damage to the rights of immigrants, including people seeking safety in this country. As asylum seekers came to the United States to flee violence and persecution, the Trump administration detained upwards of 50,000 people (a figure Immigration and Customs Enforcement confirmed), prolonged the detention of families and exercised authority over a system that saw an uptick in deaths in detention — which the House Oversight Committee determined was often due to inadequate medical care.
It's time we end the use of expansive detention we've seen from both Republican and Democratic administrations. With over 14,000 immigrants and asylum seekers still detained by ICE, simply rolling back previous administrations' harmful policies won't be enough: We need transformative change that restores humanity, dignity, respect and fairness to the entire immigration detention system. And Congress must lead the way in implementing this change. One reason the United States' immigration system is so broken is because it uses detention as the answer to almost every situation. Those who come seeking protection are detained while they await a determination on their case, as well as immigrants who have community ties in the US but still end up separated from their loved ones. Unfortunately, judges' discretion to assess an individual's particular situation has been severely constrained, resulting in 71% of those who are in detention being mandatorily detained. Once in detention facilities, people often face unsafe and unsanitary conditions, without adequate access to basic hygiene or medical care. This is, in part, due to the fact that immigration detention has become a lucrative profit-making endeavor, which encourages cost-cutting measures that could endanger the health of people in detention.According to Freedom for Immigrants, a national visitation network working to end detention, the vast majority — over 70% of people in ICE custody — are detained in facilities owned or managed by private corporations. Not surprisingly, several private detention facilities that have received large numbers of immigrants and asylum seekers have seen their profits soar over a four-year period. Meanwhile, detention costs taxpayers an average of $127 per night per adult or $319 per night per family, according to the Detention Watch Network, an immigration advocacy organization. Read MoreThe travesty of this process has been laid bare during the Covid-19 pandemic, as many immigrants and asylum-seekers continue to live in tinderbox-like conditions with little ability to physically distance or access PPE, testing and other protections. To date, despite ICE's claim that it takes the health and safety of its detainees seriously, more than 10,000 people in detention have contracted Covid-19, and at least eight have died after testing positive for the virus in 2020, according to ICE data. Of course, the risk isn't just limited to the lives of the immigrants in detention, but also the lives of the workers, their families, and the surrounding communities.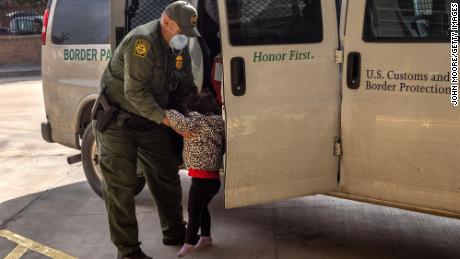 The southern border is Biden's biggest test yetMarilin and her son Yunior, whose names have been changed to not jeopardize their safety, are tragic examples of the cruel nature of immigration detention. According to Amnesty International USA, they left Honduras to escape years of violence from Marilin's ex-partner and an international criminal organization. In search of protection, they were thrown into family detention in one of the country's largest immigration detention centers in Dilley, Texas. Because of Marilin's high blood pressure and prediabetes, she was at high risk of becoming severely ill should she contract Covid-19 while detained in a facility that has confirmed over 230 Covid-19 cases since February 2020. She suffered chest pain near her heart, and sometimes at night her whole body trembled.Convinced she would die in detention, she called her family to lay out a makeshift will and testament and to ensure her son would be cared for. After relentless advocacy from their lawyers at Proyecto Dilley and pressure from Amnesty International USA and its activists, Marilin and Yunior were finally released last October after over a year in detention and are able to continue to pursue their claim for asylum in safety and freedom. This facility in Dilley is part of the vast network of for-profit detention centers, where financial incentives appear to dictate the quality of care that asylum seekers receive. President Joe Biden has already ordered the phasing out of contracts for private prisons for the Bureau of Prisons — now is the time to demand the Department of Homeland Security (DHS) do the same for private immigration detention facilities.That's why we championed — in conjunction with Sen. Cory Booker of New Jersey and Rep. Adam Smith of Washington — the introduction of the Dignity for Detained Immigrants Act, a transformative measure that ends the use of private detention facilities. It would also restore judicial discretion and the ability of judges to make case-by-case decisions. It prohibits solitary confinement, ensures protections for the most vulnerable populations and stops family detention. In the very limited circumstances when detention occurs, the bill ensures standards for more humane treatment and strengthened oversight, transparency, and accountability measures across the entire system.Overall, the Dignity for Detained Immigrants Act would dramatically reduce the number of people held in detention, recognizing that the vast majority of immigrants simply do not need to be detained. The government would be required to show probable cause that someone poses a risk to the community, making immigration detention the rare exception and instead utilizing a far more humane and less costly system of community-based programs operated by non-profits to assist individuals in navigating the immigration process. Get our free weekly newsletter
Sign up for CNN Opinion's new newsletter.
Join us on Twitter and Facebook
This is not just the right thing to do — it's also what most people in this country want. A Quinnipiac University poll has shown that majorities agree that conditions in immigration detention centers are inhumane or a serious problem, and that the government is not doing enough to make these conditions better. Most respondents also support releasing immigrants from detention if facilities are overcrowded. We know that the administration can end the horrors of the current cruel system that were on full display over the last four years, investing instead in a humane and cost-effective way to protect the rights and dignity of immigrants and of all our communities. The Dignity for Detained Immigrants Act is a key part of the solution. We call on Congress and President Biden to show the willpower and political courage to make it law.
Source Link:
https://www.cnn.com/2021/04/05/opinions/dignity-detained-immigrants-asylum-seekers-jayapal-lin/index.html
Bad Request
Your browser sent a request that this server could not understand.
Size of a request header field exceeds server limit.
Comments
comments