New Delhi (CNN)A special court is expected to deliver a verdict Wednesday in the trial of a self-proclaimed Indian spiritual guru accused of raping a minor, in a case that comes at a volatile time in India following a spate of highly-politicized sexual assaults.
Asaram Bapu, who is revered by millions as a living saint, was charged in September 2013 for the alleged rape of a 16-year-old girl, prompting violent clashes between his supporters and police in several major cities. Police have been placed on high-alert across three Indian states in advance of Wednesday's court verdict, amid the threat of further violence. The three states, Rajasthan, Gujarat and Haryana, are home to large numbers of Asaram devotees.Special prohibitory orders have already been issued in the city of Jodhpur, where the trial court will deliver its verdict, with the Rajasthan High Court imposing Section 144, which prohibits the gathering of more than four people in an area, until April 30.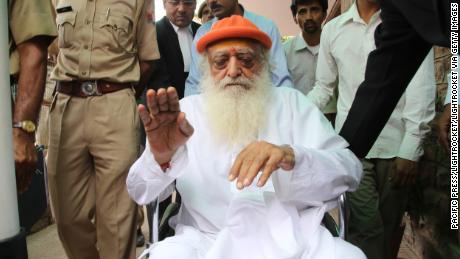 Spiritual leader Asaram Bapu, pictured outside Jodhpur's district court, 2016. Read MoreSecurity has also been stepped up around the alleged victim's house, in the state of Uttar Pradesh.Asaram's spokesperson, Neelam Dubey, has refuted suggestions that the guru's followers are planning to protest the verdict. "What kind of protest?" said Dubey. "We have full respect for the courts. If the lower court verdict doesn't go our way, we will approach the High Court or Supreme Court." Since his imprisonment, Asaram, 77, has had several bail applications rejected.The heightened security has echoes of last year's trial of Gurmeet Ram Rahim Singh, head of the spiritual sect Dera Sacha Sauda, who was found guilty of raping two of his followers, in a high-profile trial that saw at least 36 people killed and hundreds injured after riots erupted in the wake of the verdict. Asaram, who is described as on his website as "spiritual revolutionist" and a "great teacher," is one of India's best known spiritual gurus. Called simply "Bapuji" or "father" by his followers, Asaram first rose to prominence in the 1970s. In the decades since, he has built up a vast religious empire that includes 400 ashrams, or religious schools, across India, as well as numerous global outreach programs.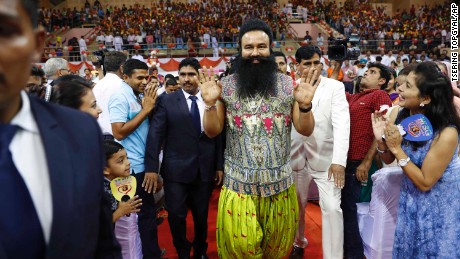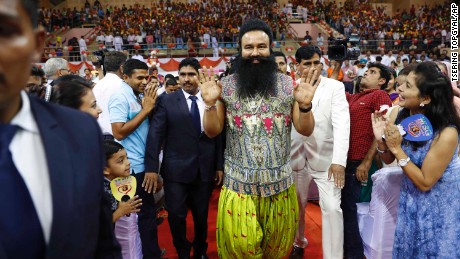 JUST WATCHEDDeadly clashes after guru convicted of rape ReplayMore Videos …MUST WATCH
Deadly clashes after guru convicted of rape 01:37Not just one caseAsaram, who is facing charges of trafficking, rape, and sexual crimes against children, could face a maximum punishment of life imprisonment. Prosecutors allege that Asaram sexually assaulted a then 16-year-old follower during a religious ceremony intended to cure her of evil spirits, held at his ashram in Manai village near Jodhpur, on August 15, 2013.The girl had been brought to Asaram by her parents, though they were not present during the time of the alleged assault. Asaram, who was 74 years old at the time of the alleged incident, has denied the allegations, claiming he was physically incapable of rape, but police argued that medical tests found him to be in good shape.Asaram's legal team has questioned the age of the girl, claiming she was not a minor and had repeated the seventh grade.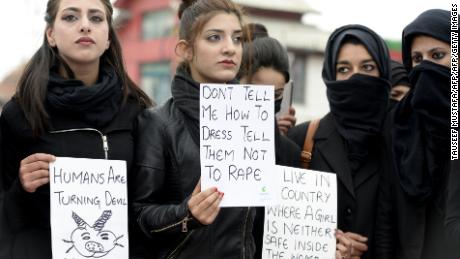 'Question your sons' says Indian PM Modi amid ongoing rape outrage "As far as our legal views are concerned, we have tried our level best. The girl who was called as innocent was above 18 years. They haven't provided paperwork like a birth certificate," Dubey said.In October 2013, the Rajasthan High Court in Jodhpur dismissed the claims, stating various school certificates listed her date of birth as July 4, 1997.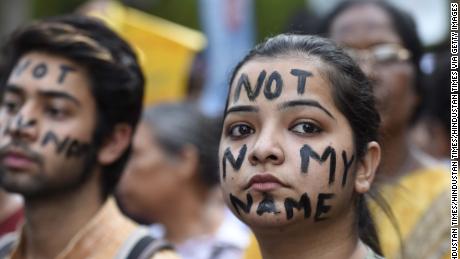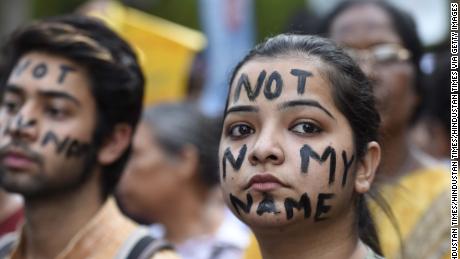 JUST WATCHEDProtests break out over rapes in IndiaReplayMore Videos …MUST WATCH
Protests break out over rapes in India 02:53Spiritual iconAsaram's sentencing comes on the back of a series of particularly brutal rape cases in India, including two alleged unrelated attacks on girls aged 16 and eight. The fallout from the cases has put pressure on Prime Minister Narendra Modi's ruling Bharatiya Janata Party (BJP), who opponents accuse of defending the men implicated in both attacks. Modi has since defended the actions of his government, and described the issue of sexual violence as "a matter of great concern for the country."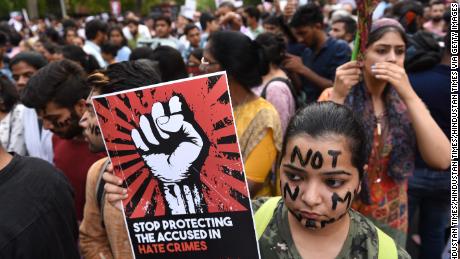 Rape cases spark political protest movement in IndiaThe reaction to the recent cases, which has seen thousands of people take to the streets in protest, has been compared to the nationwide outcry over the 2012 gang rape of 23-year-old physiotherapy student Jyoti Singh, who later died from injuries sustained in the attack.Just over a week after her death, Asaram landed himself in controversy when he accused Singh of being partially responsible for the assault.Addressing the attack, Asaram was quoted as saying that "the victim is as guilty as her rapists." Adding that "It takes two sides to make a mistake." Around 100 sexual assaults are reported to police in India every day, according to the National Crime Records Bureau. There were nearly 39,000 alleged attacks in 2016, an increase of 12% on the previous year.
Source Link:
https://www.cnn.com/2018/04/25/asia/india-guru-rape-sentence-intl/index.html
[-0.320474]
Comments
comments