(CNN)Indian cricket legend Sachin Tendulkar says he has been hospitalized "as a matter of abundant precaution," just days after testing positive for Covid-19.
Tendulkar announced on March 27 that he had tested positive and was experiencing "mild symptoms" while quarantining at home."Thank you for your wishes and prayers," the former India cricket captain, who turns 48 this month, tweeted. "As a matter of abundant precaution under medical advice, I have been hospitalized. I hope to be back home in a few days. Take care and stay safe everyone. "Wishing all Indians & my teammates on the 10th anniversary of our World Cup win."READ: Sachin Tendulkar wants to develop 'good human beings' in new academyRead More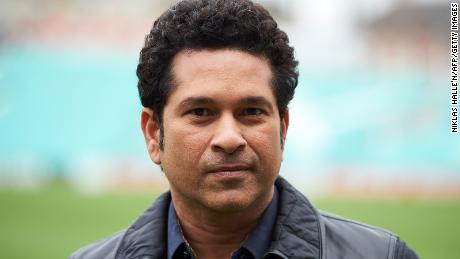 Indian cricket legend Sachin Teldulkar at the Oval cricket ground in London on May 6, 2017.Tendulkar, widely considered the greatest batsman of all time, retired from cricket in 2013 after 24-year career, in which he amassed a record 15,921 runs — making him the highest run scorer in Test history.The news comes as India experiences a spike in Covid-19 cases. On Friday, India's Ministry of Health reported 81,466 new coronavirus cases and 469 deaths in the last 24 hours.
Source Link:
https://www.cnn.com/2021/04/02/sport/sachin-tendulkar-hospitalized-coronavirus-spt-intl/index.html
[0,"neutral"]
Comments
comments