New Delhi (CNN)Sanitary pads are now tax-free in India.
The Indian government has decided to scrap a controversial 12% tax on the feminine hygiene products, it announced late Saturday, marking a victory for campaigners who have lobbied against the tax for more than a year. "[The country's] sisters and mothers will be happy to hear that sanitary pads have been given a 100% exemption and brought down to a tax rate of zero," the country's acting finance minister Piyush Goyal told reporters. "Now there will be no [tax] on sanitary pads."The decision is part of a round of tax cuts on several items under India's new national goods and services tax, which was introduced in July last year to bring the country's 29 states under a single tax system for the first time in its history.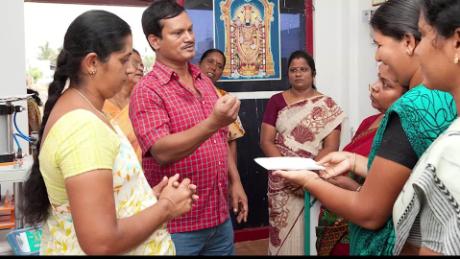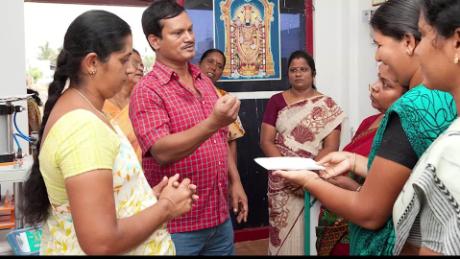 JUST WATCHEDPadman: India's sanitary towel heroReplayMore Videos …MUST WATCH
Padman: India's sanitary towel hero 02:26Products had previously been taxed differently in different states, leading to long delays and several additional levies while moving goods across the country. Each product sold in India now attracts the same tax rate across the country, divided into five tax brackets ranging from 0% to 28%.Read MoreBut sanitary pads — which cost between five rupees ($0.08) and 12 rupees ($0.20) each — were taxed at 12%, despite other items like contraceptives being exempt. The decision set off a storm of protest, with a petition by Indian lawmaker Sushmita Dev receiving more than 400,000 signatures. Related: India's high tax on sanitary pads sets off storm of protestDev thanked all her supporters in a tweet on Saturday, and also criticized the government for taking more than a year to remove the tax on sanitary pads. "Clearly the government had put forth frivolous arguments for one year and delayed it," she said. Several other advocacy groups and celebrities also protested the tax, including a viral campaign called #LahuKaLagaan — or "tax on blood" — started by an organization called SheSays. Many Indians celebrated the new tax exemption on social media.
Finance ministery s decision to abolish GST on sanitary pads is most admirable as it will positively impact millions of women in the country.Cheaper pads will have wider reach & can now be used by women coming from all strata of the society.
— Alaka Madhok (@alakamadhok) July 22, 2018
We are elated that the govt has decided to exempt sanitary napkins from GST. To see our collective efforts to fight #LahuKaLagaan reach a satisfying conclusion encourages us to continue to strive until accessible and affordable sanitary products is a reality for women all over. https://t.co/E19mt5MdPB
— SheSays (@SheSaysIndia) July 22, 2018 But feminine hygiene products remain out of reach for the vast majority of India's women, with millions in impoverished rural areas using rags or even sawdust, ashes and leaves instead. The lack of proper menstrual hygiene and sanitation has been linked to girls dropping out of school and lower productivity in the workplace.According to India's National Family Health Survey, more than 40% of Indian women aged 15 to 24 do not have access to sanitary products during their period.India now joins Ireland, Kenya and Canada as one of the few countries where sanitary products are tax-free. Protests are still continuing to demand similar laws in other countries, including the United States, the United Kingdom and Australia. Several US lawmakers have campaigned against the so-called "tampon tax," while the "pink tax" — where women pay more than men for similar products — has also been slammed by activists around the world.
Source Link:
https://www.cnn.com/2018/07/22/health/india-tampon-tax-intl/index.html
[-0.0903606]
Comments
comments