(CNN)India is bracing for a significant tropical cyclone later this week, a storm which could be the strongest to strike the country's coastline in almost five years.
Tropical Cyclone Fani, located in the Bay of Bengal roughly 500 kilometers (300 miles) east of Chennai, India, has rapidly intensified and should continue to strengthen through the week as it tracks north toward eastern India and Bangladesh. Fani currently has winds of 175 kph (110 mph) and forecasts call for those winds to increase to 215 kph (135 mph) before the storm makes landfall on Friday. That would be equivalent in intensity to a Category 4 hurricane on the Saffir-Simpson scale.The last time India had a storm equivalent to a major hurricane (Category 3 or greater) make landfall was Tropical Cyclone Hudhud in 2014, according to records from NOAA.
#Cyclone #Fani has intensified and how has maximum winds of 105 mph – the strongest cyclone this early in the calendar year in the North Indian Ocean since Cyclone Nargis in 2008. pic.twitter.com/yW9hspzumi
— Philip Klotzbach (@philklotzbach) April 30, 2019 Fani has strengthened rapidly and is the strongest storm to move through the Bay of Bengal this early in the year since Tropical Cyclone Nargis in 2008.Read MoreNargis went on to strike Myanmar with winds over 200 kph, bringing a devastating storm surge and flooding rainfall that resulted in more than 100,000 deaths in the country. ImpactsAs Fani approaches the coast of India it will be moving nearly parallel to the coast. A slight move to the east or west would have a significant impact on the timing of landfall as well as the intensity. A more easterly track means that landfall would be farther north in India, perhaps even into Bangladesh. If that happens the storm would likely be a category or two weaker as it moves over cooler waters.If Fani reaches the coast equivalent to a major hurricane (winds greater than 175 kph or 110 mph) it will bring a large storm surge of several meters and significant wind damage near the landfall location.If the storm weakens it may reduce the damage from winds and storm surge, but flooding would remain a concern. Portions of eastern India and Bangladesh can expect 150 to 300 mm (6 to 12 inches) with locally higher amounts regardless of the intensity.Cyclone seasonFani is the first tropical cyclone of the year in the northern Indian Ocean.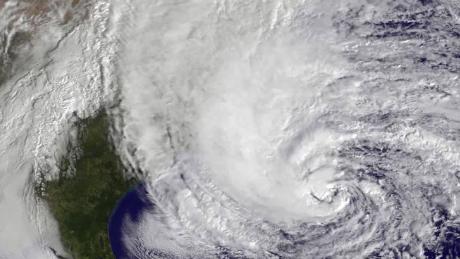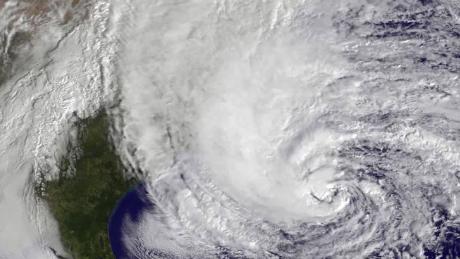 JUST WATCHEDHow are hurricanes named? ReplayMore Videos …MUST WATCH
How are hurricanes named? 01:38The season doesn't have a defined start and end like the Atlantic basin season, but it does have two main periods of activity: late April to early June, and October to November.These two periods are prior to, and immediately following, India's southwest monsoon season. The southwest monsoon season lasts from June through September and provides India with the vast majority of its annual rainfall.Tropical cyclone activity during the monsoon season is extremely rare because the monsoon is characterized by high wind shear which makes it difficult for tropical storms to form.
Source Link:
https://www.cnn.com/2019/04/30/world/india-cyclone-fani-wxc/index.html
[-0.681109]
Comments
comments