(CNN)CNN Opinion asked commentators to weigh in on President Donald Trump's choice to fill the Supreme Court seat left vacant by the retirement of Anthony Kennedy — Judge Brett Kavanaugh. The opinions expressed in these commentaries are those of the authors.
Barbara Perry: Kavanaugh is perfect choice for a GOP president to makeFor nearly all of the 116 successful appointments to the US Supreme Court, two criteria have been paramount: ideological compatibility with the nominating president and objective merit. Despite Donald Trump's insistence that he didn't consider the nominee's political views, the Federalist Society and the Heritage Foundation, which provided the president with suggested appointees, did. Brett Kavanaugh's conservative ideology is compatible with these two interest groups and Trump's most recent ideological posture.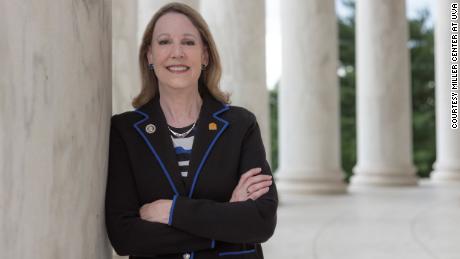 Barbara A. Perry Read MoreYet Kavanaugh's brand of conservatism is more akin to his mentor President George W. Bush's "compassionate" variety than the extremism of many "movement conservatives" in the Goldwater/Reagan mold.As the nominee to replace his judicial role model Justice Anthony Kennedy, for whom he clerked, Kavanaugh is the perfect candidate to assume the Court's swing seat under a Republican president. He may be less moderate than Kennedy, but he is not as incendiary as a Robert Bork, whose nomination failed in 1987 at the hands of a Democratic Senate, led by Ted Kennedy. Supreme Court nomination politics are even more polarized now, but the Senate is in GOP hands, even if only narrowly so, making a Bork debacle much less likely.In addition, Kavanaugh, with his two Yale degrees, and stellar professional pedigree, is unquestionably meritorious and qualified to take his place on the nation's highest tribunal, joining the long list of luminaries who have graced its bench. Trump has been caught in many a lie, but he has made good on his campaign promise to name qualified conservatives to the bench. Barbara A. Perry is the Gerald L. Baliles Professor and director of presidential studies at the University of Virginia's Miller Center. She was a Supreme Court fellow in 1994-95. Follow her on Twitter @BarbaraPerryUVA.Ilyse Hogue: Women's fundamental freedom is at stakePresident Trump has been very clear that his pick for any Supreme Court nominee would be a vote to end Roe v. Wade, criminalize abortion, and thus punish women. Clearly, he must believe Brett Kavanaugh lives up to his litmus test.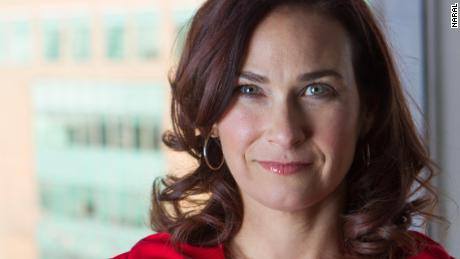 Ilyse Hogue We can't forget what America was like before Roe and we know the devastating reality today for so many women in so many states where the right to make the most fundamental decisions about their bodies, families, and lives has been all but eradicated. If confirmed, Judge Kavanaugh would likely use his position as a tool to doom all women to that fate. Ending Roe doesn't end abortion — it simply means we have a country where abortion is illegal and women and doctors become criminals. Yet, according to a 2016 survey, nearly seventy percent of Americans believe abortion should remain legal in this country. With the power to confirm Judge Kavanaugh, Senators now hold the keys to women's fundamental freedom. They must ensure that the Court is a check against the ideological agenda of this administration and that it's part of an independent branch of government. This is essential to the human and civil rights our democracy depends on. Ilyse Hogue is President of NARAL Pro-Choice America. Ilya Shapiro: Kavanaugh would make a great justiceBrett Kavanaugh is a great pick, even if an inside-the-Beltway double-Ivy swamp creature is a somewhat surprising choice for Donald Trump. Having spent a dozen years on the US Court of Appeals for the DC Circuit — the second-highest court in the land — Kavanaugh has been devoted to textualism and originalism. His opinions are scholarly and influential in the legal profession, often cited by the Supreme Court itself.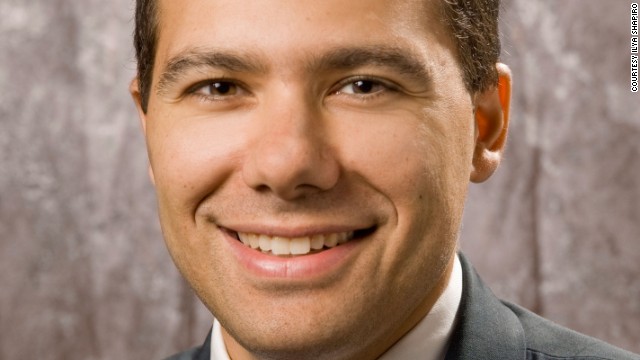 Ilya Shapiro He's much like Justice Anthony Kennedy, for whom he clerked, in his dedication to the Constitution's structural protections for liberty. He believes that, as he put it at the White House ceremony announcing his nomination, "an independent judiciary is the crown jewel of our constitutional republic." His steadfast defense of civil rights, including the freedom of speech, and religion, and armed self-defense, are so important in these embattled times. Perhaps most notably, Kavanaugh's willingness to push back on the excesses of the regulatory state make him a man for the moment. I hope that he joins Justices Gorsuch and Thomas in a project to make judges less deferential to administrative agencies. More prosaically, Kavanaugh can differentiate between the hats he has worn as a judge, teacher, scholar, and political operator. He sees the judicial role as reading and applying the law, not being an agent for legislative or social change. While, if confirmed, there will be cases where the future Justice Kavanaugh and The Cato Institute do not see eye-to-eye — he's not a libertarian — I hope that in those politically sensitive times where Chief Justice Roberts may be inclined to tweak a law in order to save it, Kavanaugh will be more like Justice Scalia and let the political chips fall where they may. There's no reason to delay Judge Kavanaugh a confirmation in the normal course and nothing in his record to justify the demagoguery he's already facing. I look forward to seeing him on the bench in the highest court in the land come October.Ilya Shapiro is a senior fellow in constitutional studies at the Cato Institute and editor-in-chief for the Cato Supreme Court Review.
Source Link:
https://www.cnn.com/2018/07/10/opinions/trump-second-supreme-court-pick-opinion-roundup/index.html
[0.265421]