Andrew Kaczynski is an investigative reporter and founder of CNN's KFile Team. The views expressed here are his own. Read more opinion at CNN.
(CNN) "Stop talking and start doing."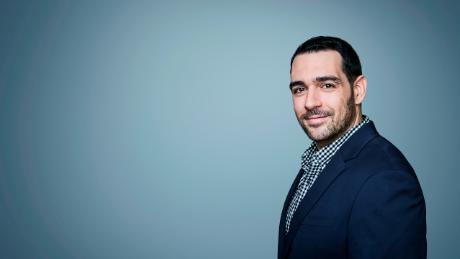 Andrew Kaczynski That was the message 10-year-old Gabriella Miller had for US elected officials, just two weeks before she died in 2013 from a deadly brain tumor. Now they have the opportunity to actually do what Gabriella asked. An excellent piece of legislation named after her is working its way through Congress that would provide desperately needed funding for pediatric cancer research. Read More Gabriella was diagnosed with a brain cancer known as diffuse intrinsic pontine glioma, or DIPG, at age nine. While in treatment, this incredible child worked tirelessly to raise hundreds of thousands of dollars for the Make-A-Wish Foundation and launch the Smashing Walnuts Foundation, a name chosen because her tumor was the size of a walnut. She died less than a year later. My daughter Francesca, who we affectionately called Beans, also died of brain cancer. Diagnosed in September 2020, our little girl only made it to Christmas Eve before she died from complications of the disease at nine months old. We watched her suffer the terrible effects of her chemotherapy. The deep pain I feel about her final weeks of life spent on a ventilator will always be my motivating factor to push for more money for research on less toxic treatments.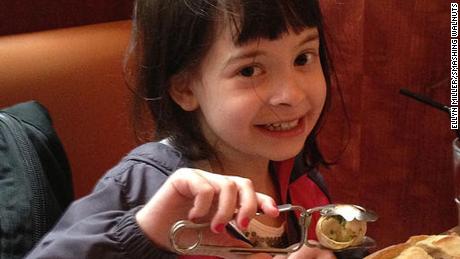 Gabriella Miller After my daughter died, I tried to learn as much as I could about how we can build a better world for kids with cancer, the number one disease-related killer of children. I learned that pharmaceutical companies have never developed a drug for pediatric brain cancer, leaving the government and private charities as the main backers of research in the area. Pediatric oncologists lack funding for important research and can struggle to get access to promising drugs developed for adults. Gabriella's mother Ellyn is working to fill some of that desperate financial need by working with Congress to pass the Gabriella Miller Kids First Research Act 2.0. In 2013, then-House Majority Leader Eric Cantor was so moved by Gabriella's activism in the face of terminal cancer that he named legislation after her. The Gabriella Miller Kids First Research Act shifted funding that was previously allocated for political conventions to pediatric disease research. Less than six months after her death, it was signed into law by then-President Barack Obama. That bill created the National Institute of Health's Kids First Pediatric Research Program and Data Resource Center and has allocated millions of dollars to research grants looking into pediatric cancers.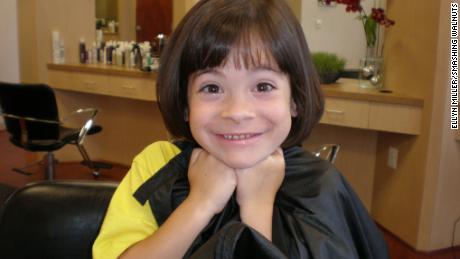 Gabriella Miller The goal of the Kids First program at NIH is to help researchers find new insights in the biology of childhood cancer and other pediatric disorders. The Data Resource Center wants to build a large-scale database for both clinical and genetic data from kids with cancer, with the goal of finding patterns and new discoveries that will aid research into cures and less harsh treatments. The Gabriella Miller Kids First Research Act 2.0 would take money from pharmaceutical companies that behave badly and use it to pay for desperately needed pediatric disease research. The bill, introduced by Virginia Rep. Jennifer Wexton with bipartisan support in the House of Representatives and now awaiting introduction in the Senate, would introduce a new and richer source of funding for the Kids First program. Specifically, it would redirect to Kids First money from penalties paid by pharmaceutical, cosmetic, supplement, and medical device companies that broke the Foreign Corrupt Practices Act, an anti-bribery law. These penalties total hundreds of millions dollars annually and this legislation would allow the government to fund an important cause without relying on taxpayer dollars or frequent funding efforts in future budgets. The pediatric cancer community has rallied around the bill. It has the backing of the top advocacy organizations in this area, including the St. Baldricks Foundation, the National Brain Tumor Society, Kids v. Cancer, and the American Childhood Cancer Organization.Get our free weekly newsletter
Sign up for CNN Opinion's new newsletter.
Join us on Twitter and Facebook
The Coalition Against Childhood Cancer, an association of the biggest organizations fighting pediatric cancer is rallying support for the bill's passage. Last year, the Alliance for Childhood Cancer, another consortium of important stakeholders, sent a letter to members of the House of Representatives announcing their support. There is no silver bullet for curing pediatric cancer. To truly make a dent, we need to come at the problem relentlessly with creative measures like this new legislation named in beautiful Gabriella's honor. Kids' lives depend on it.
Source Link:
https://www.cnn.com/2021/03/29/opinions/pediatric-cancer-gabriella-miller-kaczynski/index.html
[0,"neutral"]
Comments
comments