Julian Zelizer, a CNN political analyst, is a professor of history and public affairs at Princeton University and author of the book, "Burning Down the House: Newt Gingrich, the Fall of a Speaker, and the Rise of the New Republican Party." Follow him on Twitter @julianzelizer. The views expressed in this commentary are his own. View more opinion at CNN.
(CNN)Our government was created with checks and balances to ensure no President would ever become king. When we fail to hold our elected leaders to account, bad actors are emboldened and abuse of power becomes all the more likely.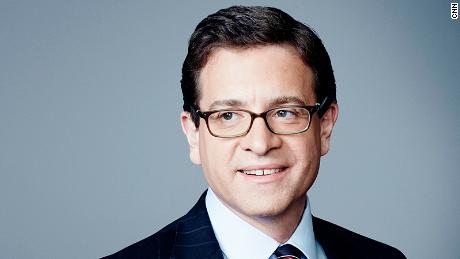 Julian ZelizerThis is why Democrats are strongly considering impeaching President Donald Trump for a second time. While certain cabinet members have discussed the possibility of invoking the 25th Amendment to remove Trump from office, it seems Vice President Mike Pence is unlikely to jump on board. With Pence reluctant to act, Democrats are considering fast-tracking the impeachment process with less than two weeks left before Inauguration Day.The sense of urgency is understandable. This week, President Trump incited an insurrection at the US Capitol. This was the culmination of a monthslong campaign to overturn the 2020 election. President Trump, who refused to commit to a peaceful transfer of power in September, set the stage by repeatedly spewing lies that the election had been stolen from him.On Wednesday, a pro-Trump mob stormed the Capitol as members of Congress were certifying the result of the election. It didn't take a rocket scientist to see this coming. Among the rioters were those linked to QAnon and the Proud Boys — two right-wing extremist groups that Trump refused to condemn during his 2020 reelection campaign. The President's Twitter feed also advertised the event. On December 19, Trump tweeted, "Big protest in D.C. on January 6th. Be there, will be wild!"Hours before the chaos started, President Trump and his personal lawyer Rudy Giuliani addressed the crowds gathered in Washington. Trump told them to walk down to the Capitol, saying, "We are going to cheer on our brave senators and congressmen and women and we are probably not going to be cheering so much for some of them — because you will never take back our country with weakness." Giuliani, on the other hand, said: "Let's have trial by combat."Read More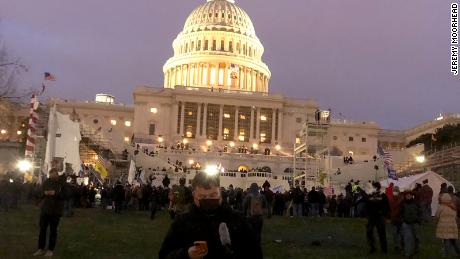 America was lucky to be saved by its democracy — even if some don't realize itAs the mob stormed Capitol Hill, the President was initially "confused about why other people on his team weren't as excited as he was as you had rioters pushing against Capitol Police trying to get into the building," according to Sen. Ben Sasse, citing conversations with senior White House officials. When Trump finally released a recorded statement on video, he continued to show his sympathy with the mob and reiterated lies about a stolen election. "Go home, we love you," he said. "You're very special." His daughter Ivanka Trump called the rioters "American Patriots" in a tweet she later deleted.In the end, a Capitol police officer died from injuries he sustained while engaging the rioters, while a woman who participated in the insurrection died after she was shot by Capitol Police. Three others died from apparent medical emergencies.What we saw on January 6, 2021, was unprecedented: The President of the United States incited an attack on Congress. It was an attack not just on the Capitol building, but on the legislators themselves.Last February, Rep. Adam Schiff delivered a prescient speech in his closing remarks during the impeachment trial. "We must say enough — enough! He has betrayed our national security, and he will do so again. He has compromised our elections, and he will do so again. You will not change him. You cannot constrain him. He is who he is. Truth matters little to him. What's right matters even less, and decency matters not at all."Unfortunately, no Republicans — save for Sen. Mitt Romney — were willing to convict Trump of abuse of power and obstruction of Congress. Sen. Susan Collins, in defending her decision to acquit the President, assured everyone that he had learned "a pretty big lesson."Her remark was laughable then. It's tragic now.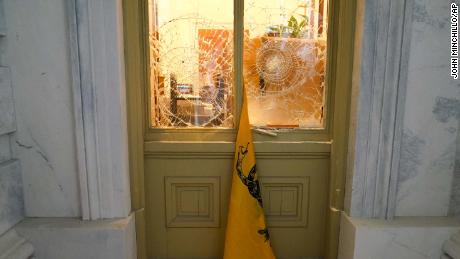 Hold Trump accountable for incitementIf Congress overlooks the failed insurrection without taking any kind of stand, it will leave a huge, gaping hole in the historical record when it comes to checking the executive office.While some will argue that impeachment is futile with less than two weeks to go until inauguration, a vote on the President's actions would set a valuable precedent. At the very least, Democrats could go on the record stating that any president who incites an attack on another branch of government should no longer have the privilege of holding office.The vote would also force Republicans to take a stand. Sen. Lindsay Graham tried to distance himself from the President after the rampage on Wednesday. "I hate it to end this way … From my point of view, he's been a consequential president. But today, first thing you'll see. All I can say is, count me out. Enough is enough," he said. Already, Trump supporters are turning on Republican lawmakers, harassing Graham at the airport on Friday and calling him a "traitor." After members of the GOP stood by Trump and watched as he stoked his base with lies — all for the sake of maintaining their own hold on power, is it any wonder that this Faustian bargain is now backfiring? A few words aren't enough to atone for the last four years. Graham — along with other Republicans — should have to prove where he stands through a vote.The impeachment proceedings would face an uphill battle in the Senate — but if he is convicted, Trump could not only be removed but also disqualified from holding office in the future. Given the President's grip on the GOP, and talks of another run in 2024, this presents a huge opportunity for Senate Republicans to send a resounding message that Trump is unfit for office and should be barred from the White House once and for all. If Senate Republicans were serious about wanting to change the party, this would remove the threat of Trump's return.Get our free weekly newsletter
Sign up for CNN Opinion's new newsletter.
Join us on Twitter and Facebook
Some Democrats will inevitably fear a backlash. But it's clear that they will have to face the fury of Trump's base — which has been fueled by misinformation and conspiracy theories — regardless of what they do or don't do, so they might as well stand up for what's right and defend our Constitution. Democrats will also have control of the presidency and both chambers of Congress, so they have some leeway to act boldly.It's time for Congress to take action and repudiate Trump before President-elect Joe Biden starts his term. If Congress doesn't do something, many Americans will be left wondering if the constitutional system of checks and balances means anything anymore.
Source Link:
https://www.cnn.com/2021/01/08/opinions/impeach-trump-again-zelizer/index.html
Bad Request
Your browser sent a request that this server could not understand.
Size of a request header field exceeds server limit.
Comments
comments