(CNN)Illinois' child welfare authorities on Friday reassigned a caseworker and supervisor to "administrative duty" during a review of their interactions with the parents of a 5-year-old boy whose body was found wrapped in plastic in a shallow grave.
The Department of Children and Family Services said it has launched "a comprehensive review of our work" with the family of Andrew "AJ" Freund, whose parents reported missing last week before providing information that ultimately led to the recovery of his body about 10 miles from their Crystal Lake home. "Both the caseworker and the supervisor responsible for this case have been placed on administrative duty and will have no casework responsibilities as this review takes place," DCFS said in a four-page summary detailing the agency's contact with the family back to 2012. "DCFS will also be reviewing all cases that have been handled by these two employees."The parents, Andrew Freund Sr. and JoAnn Cunningham, face charges of first-degree murder, aggravated battery and aggravated domestic battery and failure to report a missing or child death, police said. Freund Sr. also faces charges of concealment of homicidal death.Read More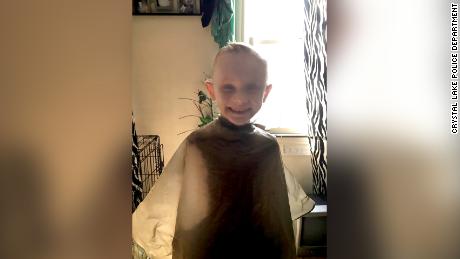 Child welfare agency's history with slain boy's family predated his birthThe DCFS summary released Friday — based on agency records, reports and documents — said caseworkers first had interactions with Cunningham in June and December of 2012, before AJ was born. The agency said she was a foster parent who had been accused of abusing prescription drugs and neglecting her foster child. Both reports were unfounded and expunged, the agency said.The summary also chronicled numerous interactions between DCFS and AJ's parents after his birth in October 2013, including an investigation launched in December into the cause of a large bruise on the boy's hip. AJ told an investigator that the bruise was caused after the family dog pawed him. He also told a doctor that "maybe someone hit me with a belt. Maybe mommy didn't mean to hurt me." DCFS in January determined the report to be unfounded due to a lack of evidence.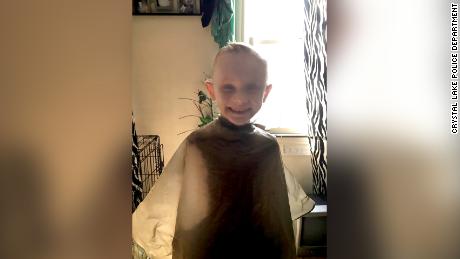 Missing Illinois boy AJ Freund found dead and his parents are charged with murder"We will be fully transparent with the public as we seek to address any possible shortcomings in this incident and understand how we can better serve the state's vulnerable children and families," DCFS said in the summary. A pathologist found that AJ died died from head trauma caused by blunt force injuries, according to a coroner's report.Police this week released 63 pages of reports detailing numerous 911 calls to Andrew's home in recent years.AJ's 4-year-old brother was in the family home until this week, but is now living with a foster parent, according to DCFS. He appeared healthy and showed no visible signs of abuse or neglect.
Source Link:
https://www.cnn.com/2019/04/26/us/illinois-aj-freund-caseworkers-reassigned/index.html
[-0.835524]
Comments
comments