(CNN)Hurricane Ida became a Category 4 storm early Sunday morning, rapidly intensifying to sustained winds of 150 mph, according to the National Hurricane Center.
That's just 7 mph from making Ida a Category 5 storm. It was 60 miles south of the mouth of the Mississippi River, NHC forecasters said in a 7 a.m. ET update, as the storm continued its march toward Louisiana and the Gulf Coast at 15 mph.The hurricane has quickly increased in intensity since striking Cuba on Friday, threatening to be an "extremely dangerous major hurricane" when it makes its projected landfall along the Louisiana coast Sunday afternoon.Ida gained 35 mph in sustained wind speed in just six hours, the NHC said.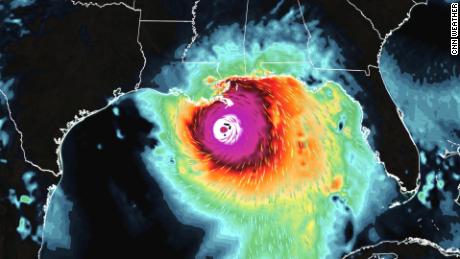 Hurricane Ida is expected to 'rapidly intensify' today. Here's what that term means"Ida is poised to strengthen further and based on recent satellite images it appears that strengthening is imminent," the NHC said earlier. Read MoreOuter bands from the storm are already making their way onshore across the Gulf Coast, impacting southeastern Louisiana, including New Orleans. A weather station at Southwest Pass reported sustained wind of 60 mph and a gust to 74 mph in the early morning hours.A hurricane warning remains in effect from Intracoastal City, Louisiana, to the mouth of the Pearl River and includes Lake Pontchartrain, Lake Maurepas and New Orleans. There is also a danger of life-threatening storm surge inundation Sunday in areas along the coasts of Louisiana, Mississippi and Alabama.Sign up for email updates for significant storms The impacts of rainfall, wind and storm surges will extend far from the center of the storm, the NHC said, and warnings have been issued to residents that have felt the effects of major storms both in the past year and historically. If Ida makes landfall in Louisiana as forecast, it would be the fourth hurricane to slam the state since last August and Louisiana's third major hurricane landfall in that time span.A Sunday strike would also fall on the 16th anniversary of Hurricane Katrina's Gulf Coast landfall, which led to the deaths of more than 1,800 people in the region. "August 29 is an important date in history here," Collin Arnold, director of the New Orleans Office of Homeland Security and Emergency Preparedness, told CNN Saturday. "A lot of people remember what happened 16 years ago. It's time to hunker down tonight and be where you need to be." TRACK IDA'S PATH >>>Schools and casinos closed, flights canceled Officials throughout the state have implored people to evacuate, with some issuing mandatory orders to do so.Arnold urged people to stock up on enough food and water for at least three days."We say the first 72 (hours) is on you," Arnold added. "The first three days of this will be difficult for responders to get to you."A dangerous storm surge of 10 to 15 feet is expected from Morgan City, Louisiana, to the mouth of the Mississippi River on Sunday as Ida makes landfall, the NHC said. Additional storm surges are anticipated from the shores of western Louisiana to the Alabama-Florida border.The storm surge, coupled with winds as strong as 150 mph, could leave some parts of southeast Louisiana "uninhabitable for weeks or months," according to a hurricane statement from the National Weather Service in New Orleans.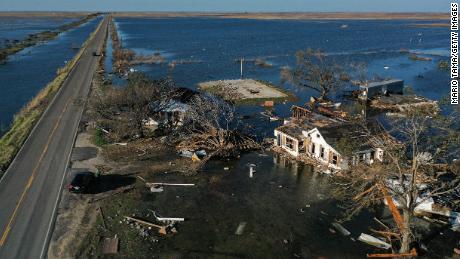 Louisiana hasn't yet recovered from two major hurricanes in 2020. Now another is taking aimThe NWS warned of "structural damage to buildings, with many washing away" as well as winds that could bring "widespread power and communication outages." Flooding rains could cause "numerous road and bridge closures with some weakened or washed out" along with "some structures becoming uninhabitable or washed away."Rainfall accumulation during the storm may total 8 to 16 inches from southeast Louisiana to southern Mississippi through Monday, with isolated amounts of 20 inches possible, the NHC said. In anticipation of the storm, airlines canceled all flights arriving to and leaving from Louis Armstrong New Orleans International Airport on Sunday, the airport said. In Mississippi, at least 15 school districts and universities will be closed Monday, with the majority of schools announcing plans to resume classes on Tuesday, pending the weather forecast.Additionally, a dozen casinos along Mississippi's Gulf Coast have shuttered ahead of the hurricane's projected landfall. Most casinos closed either Saturday afternoon or by Saturday night and announced plans to reopen Tuesday. Region prepares as landfall approaches Residents in the area are quickly running out of time to leave, and those who have not departed in time should work to find a safe place to hunker down.Jefferson Parish Sheriff Joseph Lopinto said Friday that once the storm starts, people need to stay off the roads to protect first responders.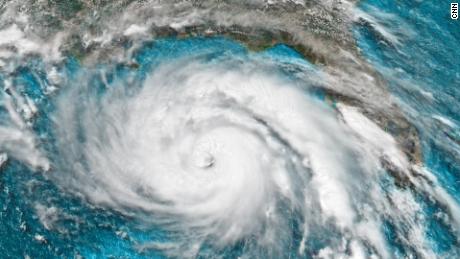 Photos: Gulf Coast braces for Hurricane Ida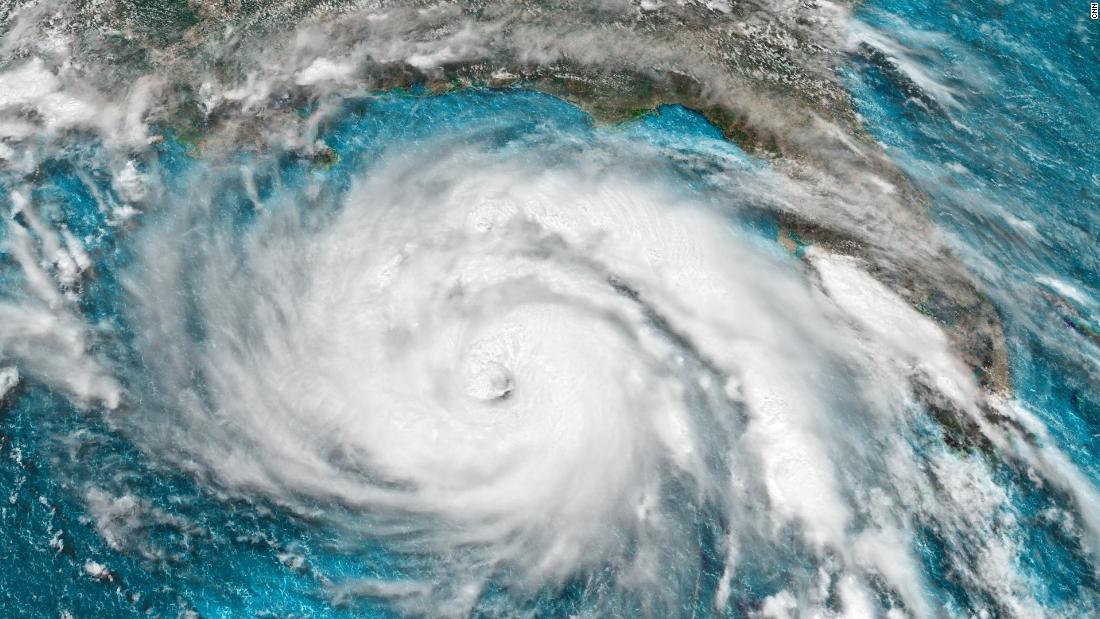 Photos: Gulf Coast braces for Hurricane IdaHurricane Ida makes its way toward the Gulf Coast on Saturday, August 28.Hide Caption 1 of 16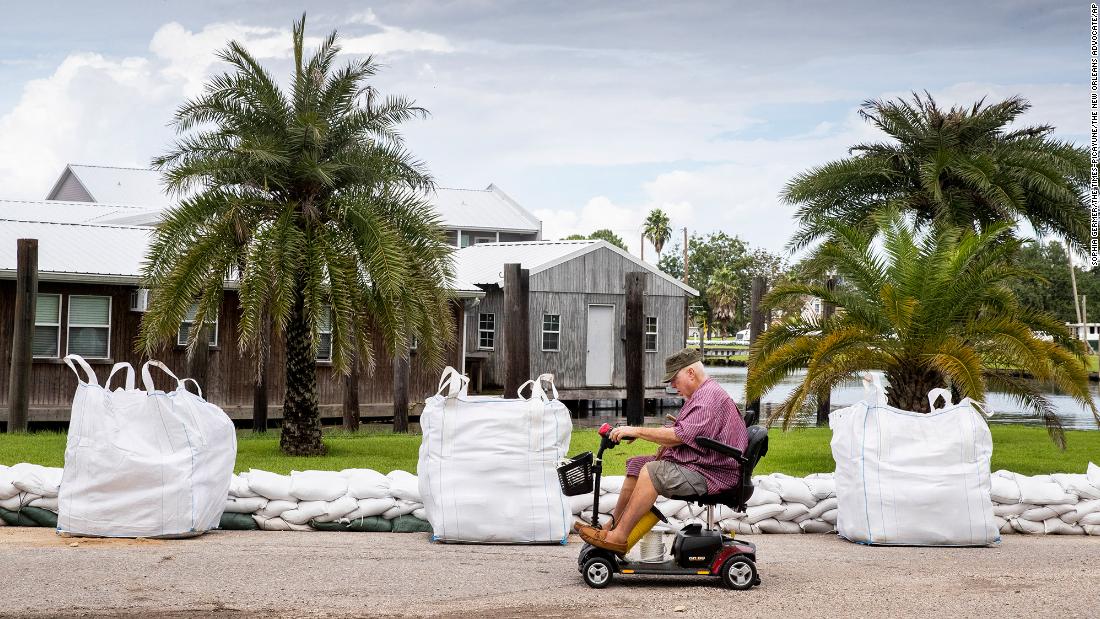 Photos: Gulf Coast braces for Hurricane IdaKeith Clark brings a rope to a friend to help tie down a houseboat before he evacuates Jean Lafitte, Louisiana, on Saturday.Hide Caption 2 of 16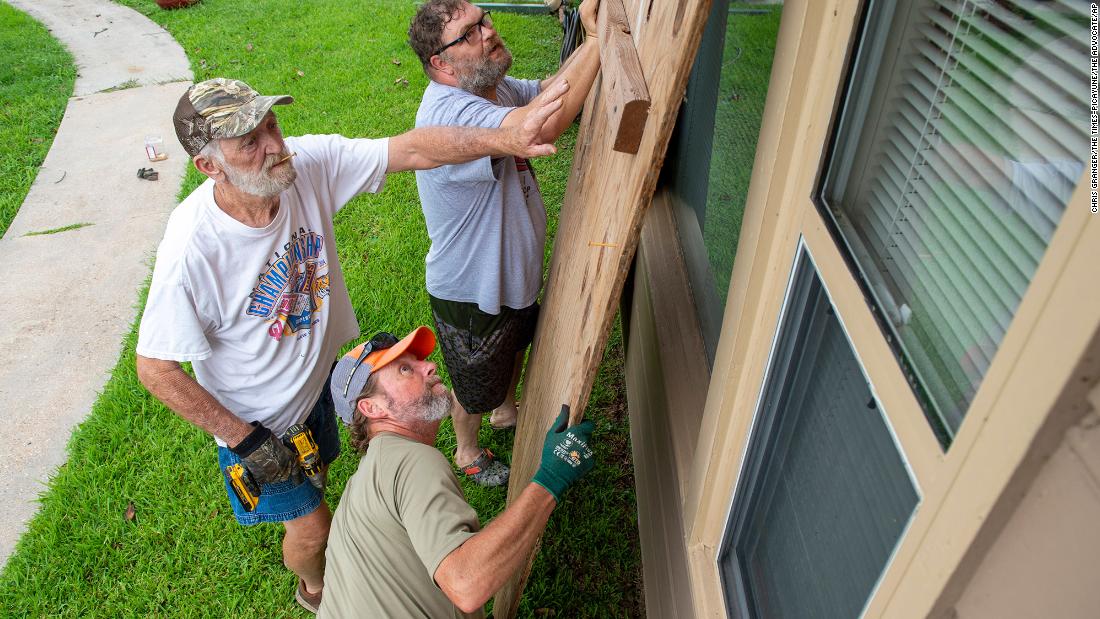 Photos: Gulf Coast braces for Hurricane IdaLarry Ackman, bottom, helps neighbor Mike Jackson, left, and his son Cody board up windows Saturday in Morgan City, Louisiana.Hide Caption 3 of 16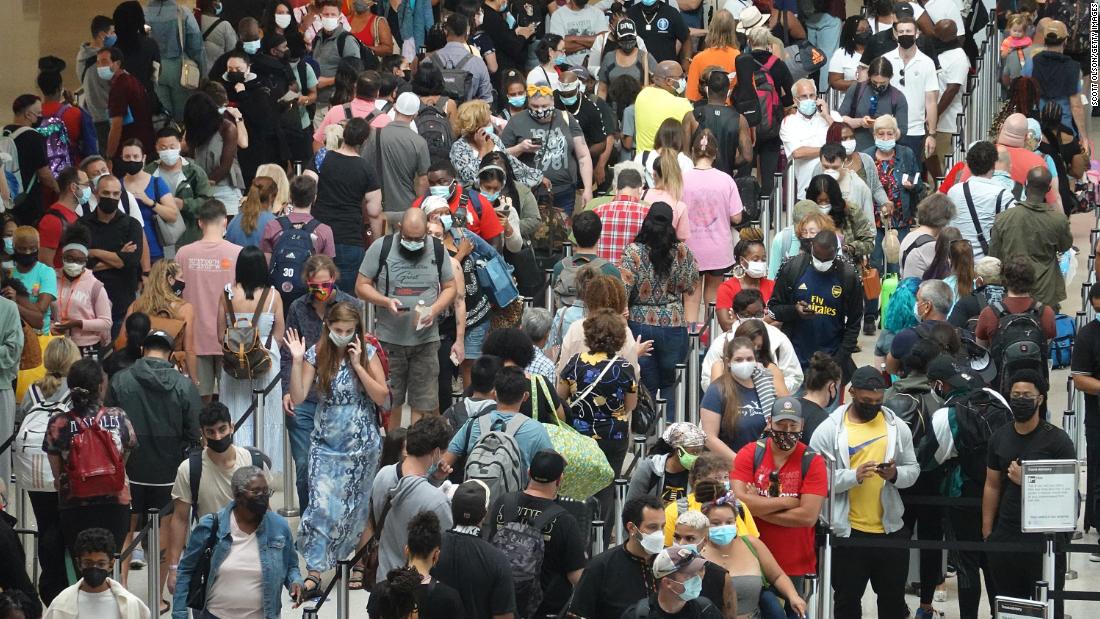 Photos: Gulf Coast braces for Hurricane IdaPeople stand in line at Louis Armstrong New Orleans International Airport on Saturday. Many residents were evacuating the area ahead of Hurricane Ida.Hide Caption 4 of 16
Photos: Gulf Coast braces for Hurricane IdaA man drives a tractor through a flooded street Saturday in Guanimar, Cuba. Before entering the Gulf, Ida made landfall twice over Cuba as a Category 1 hurricane.Hide Caption 5 of 16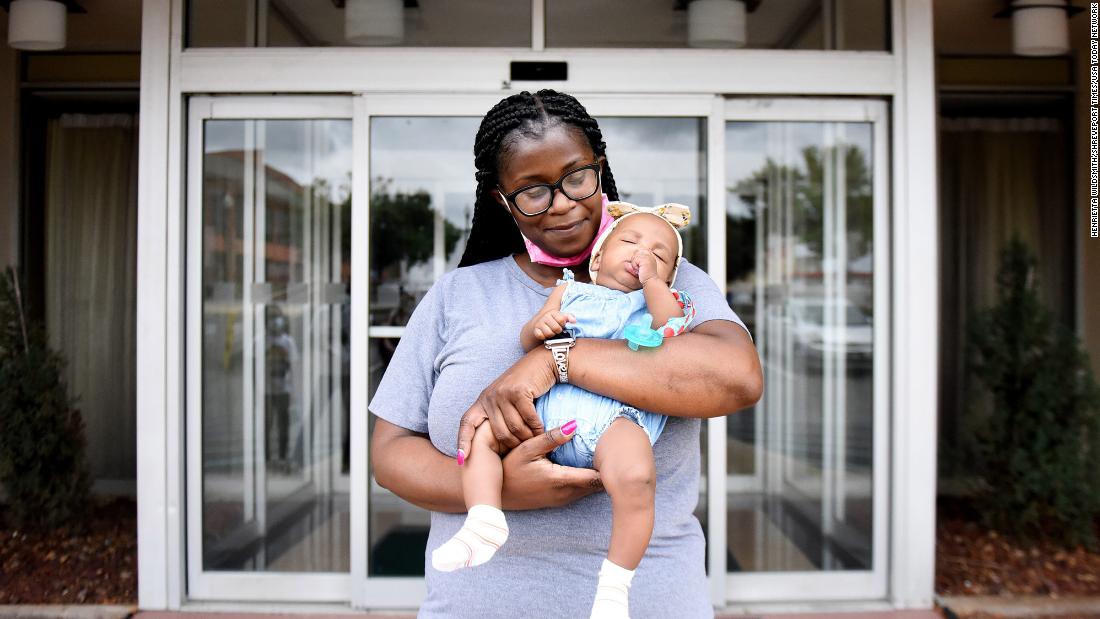 Photos: Gulf Coast braces for Hurricane IdaNikeia Washington from Vacherie, Louisiana, holds her granddaughter, Halia Zenon, at a hotel in downtown Shreveport, Louisiana, where they evacuated to ahead of the storm.Hide Caption 6 of 16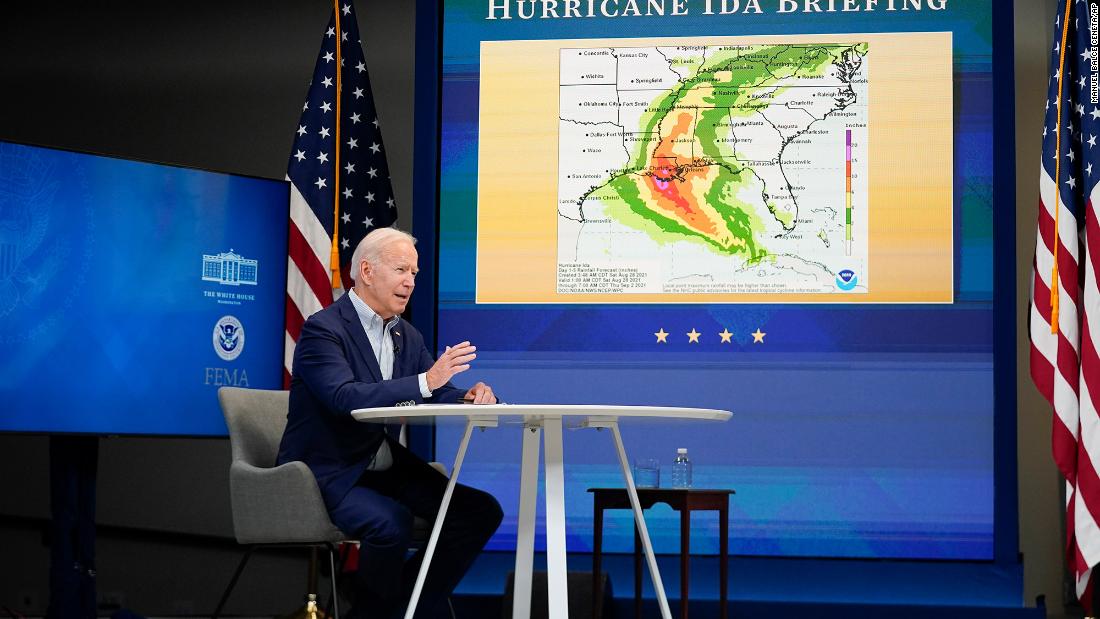 Photos: Gulf Coast braces for Hurricane IdaPresident Joe Biden speaks during a FEMA briefing on Hurricane Ida on Saturday. "This weekend is the anniversary of Hurricane Katrina," Biden said, "and it's a stark reminder that we have to do everything we can to prepare the people in the region to make sure we're ready to respond."Hide Caption 7 of 16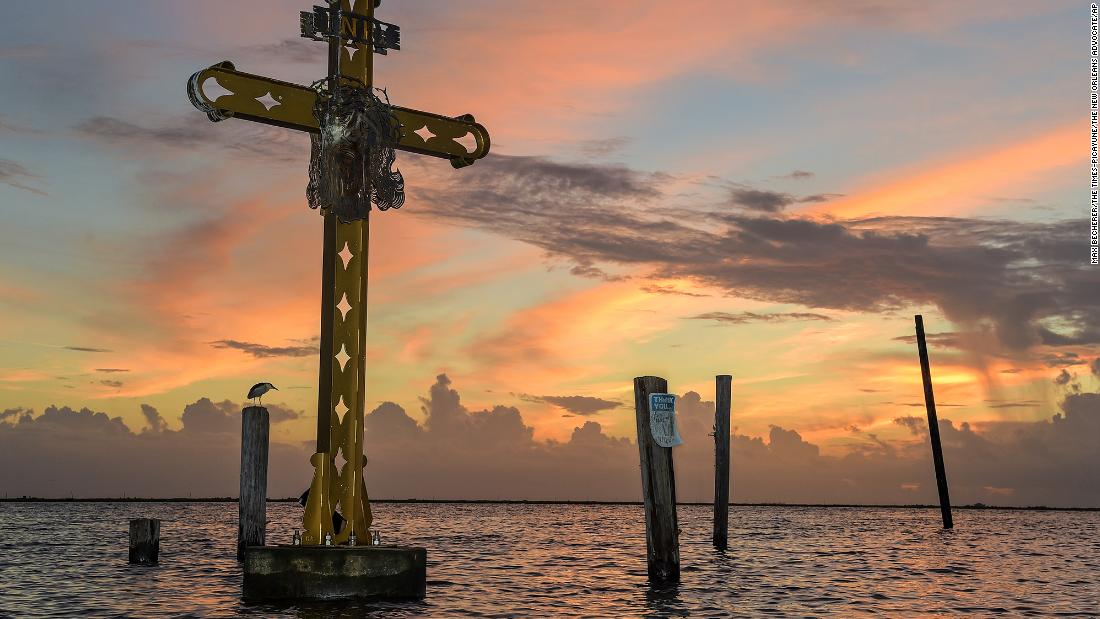 Photos: Gulf Coast braces for Hurricane IdaDawn breaks over a Hurricane Katrina memorial at Shell Beach in St. Bernard, Louisiana, on Saturday. Katrina made landfall on August 29, 2005.Hide Caption 8 of 16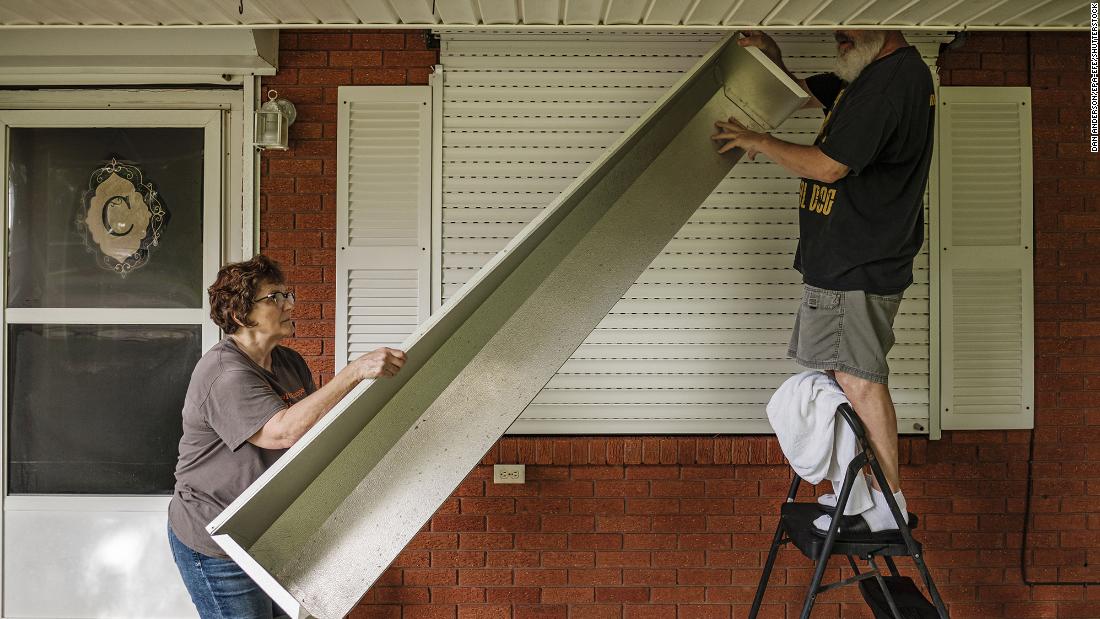 Photos: Gulf Coast braces for Hurricane IdaClare and Joe Cermak work on putting storm shutters up on their home in Louisiana's St. Charles Parish on Saturday.Hide Caption 9 of 16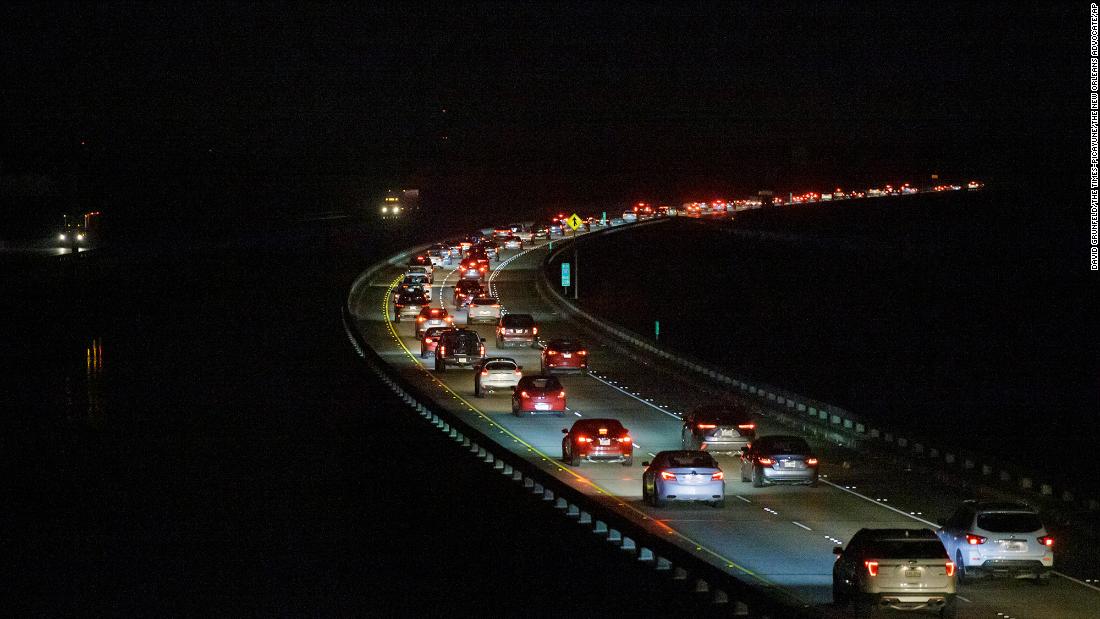 Photos: Gulf Coast braces for Hurricane IdaHighway traffic moves slowly overnight Saturday near Kenner, Louisiana, as many residents evacuate ahead of Hurricane Ida.Hide Caption 10 of 16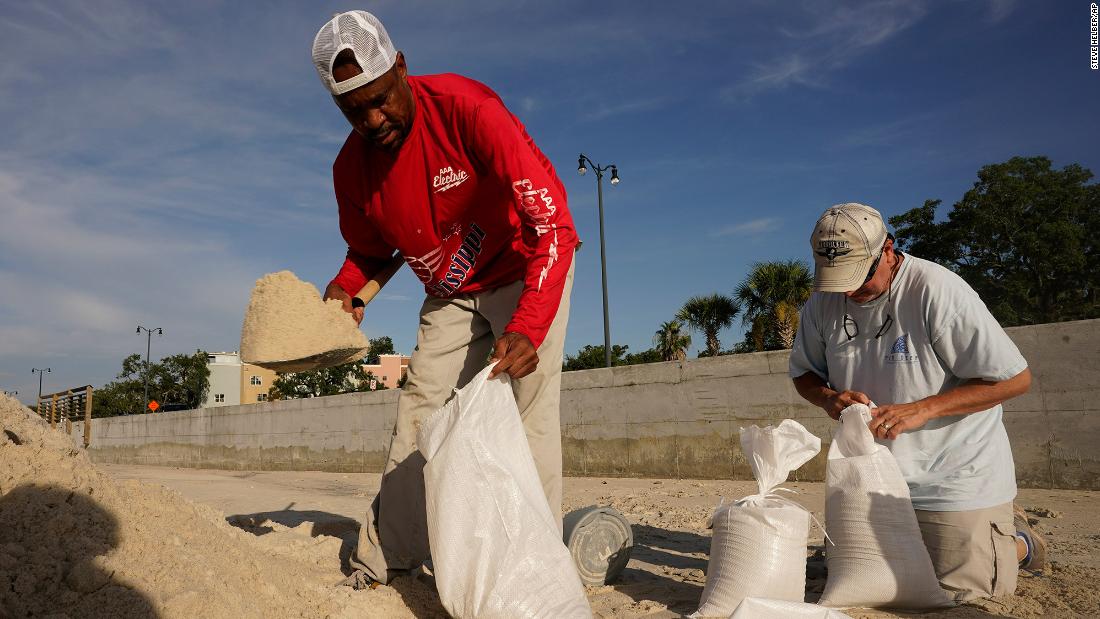 Photos: Gulf Coast braces for Hurricane IdaGregory Moore, left, helps fill sand bags as residents in Gulfport, Mississippi, prepare for the storm on Saturday.Hide Caption 11 of 16
Photos: Gulf Coast braces for Hurricane IdaA resident hammers the shutters of a 100-year-old house in New Orleans on Friday, August 27.Hide Caption 12 of 16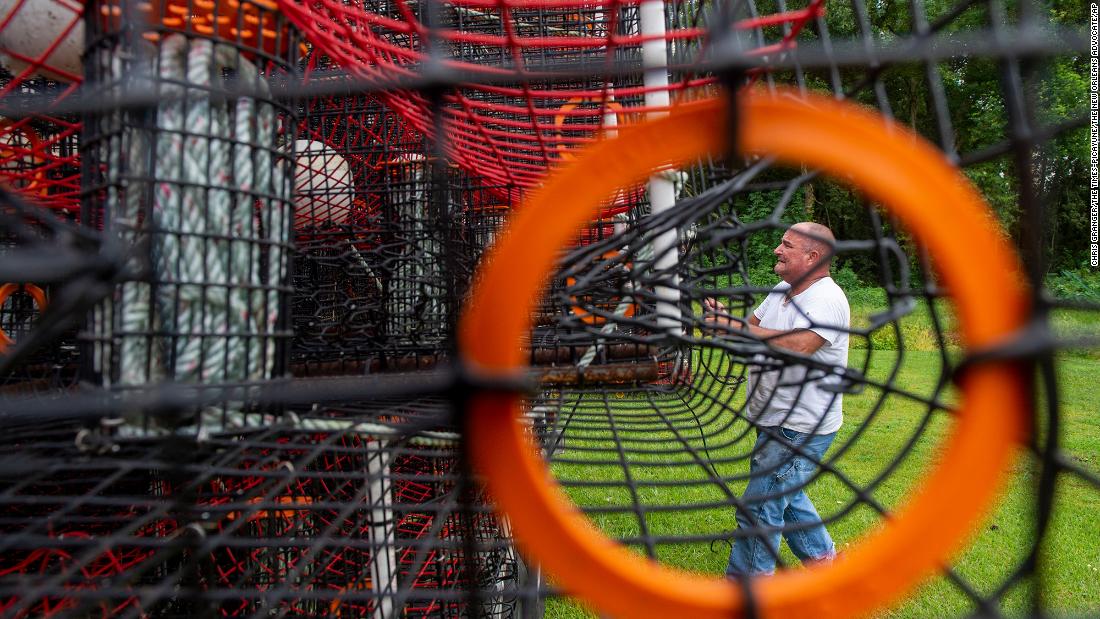 Photos: Gulf Coast braces for Hurricane IdaJohn Guenther unloads about 400 crab traps that he had to pull out of the water and move via flatbed trailer to dry near his home in the eastern St. Bernard Parish on Friday.Hide Caption 13 of 16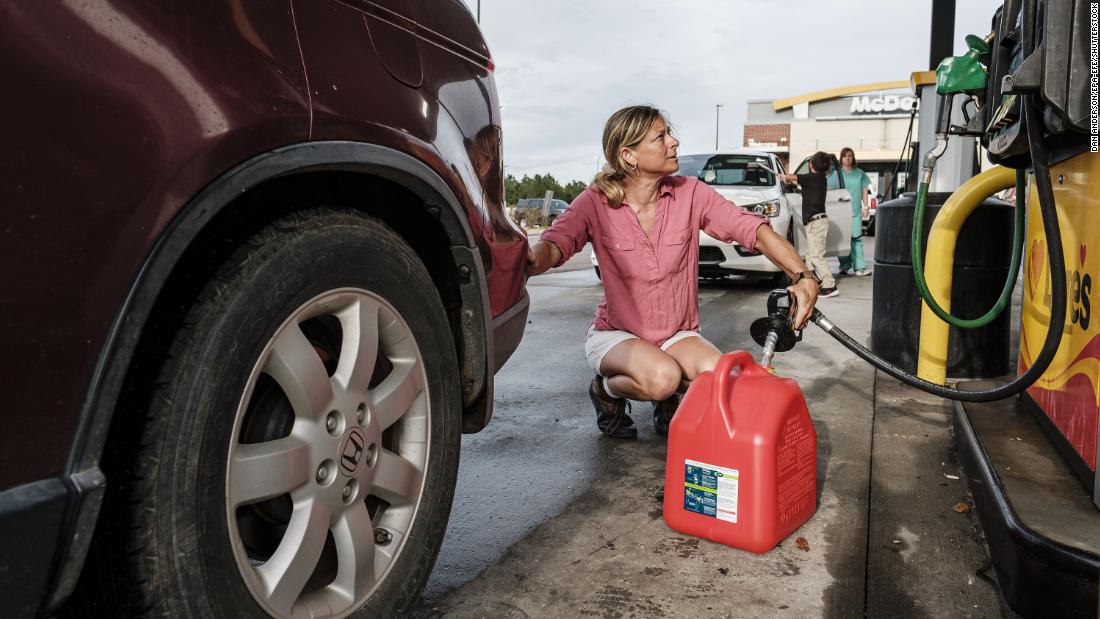 Photos: Gulf Coast braces for Hurricane IdaJennifer Tate fuels up a gas can in Pass Christian, Mississippi, on Friday.Hide Caption 14 of 16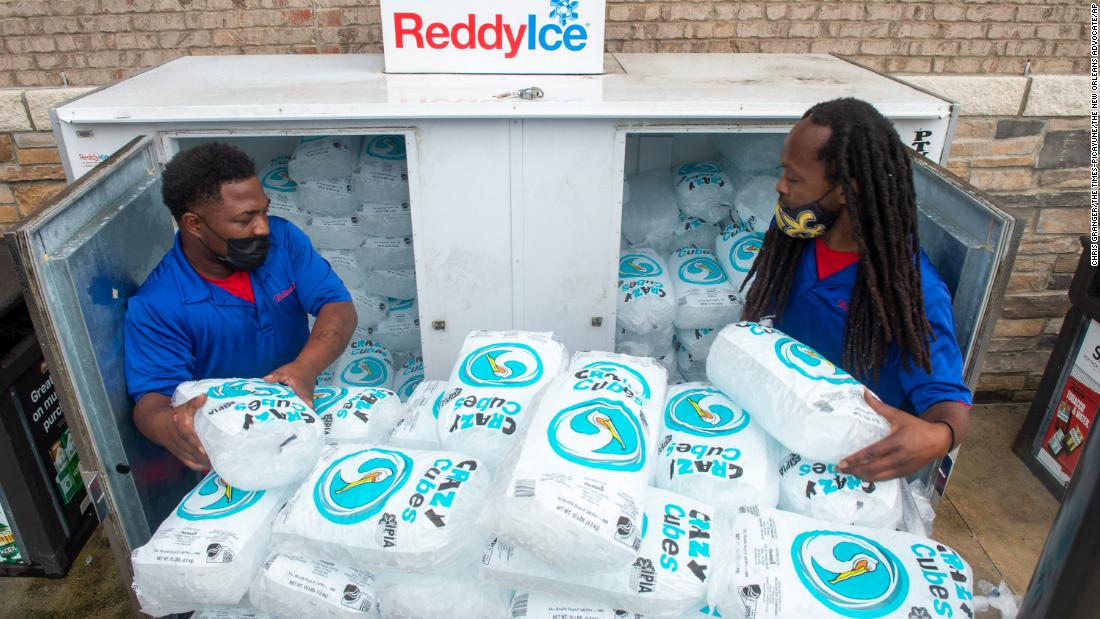 Photos: Gulf Coast braces for Hurricane IdaWorkers stack bags of ice into a gas station freezer on Friday in Jefferson, Louisiana.Hide Caption 15 of 16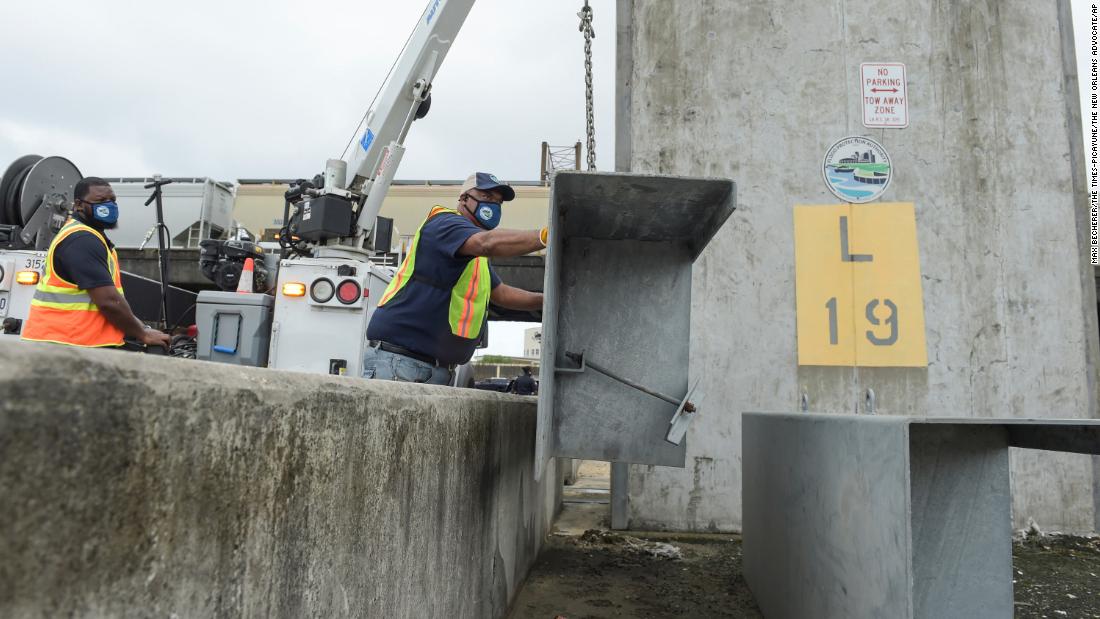 Photos: Gulf Coast braces for Hurricane IdaA crew removes wall barriers in New Orleans on Friday, which will allow the flood gates to be closed in anticipation of Hurricane Ida.Hide Caption 16 of 16
















As the storm approached, mandatory evacuations were ordered for parts of at least seven Louisiana parishes as well as the towns of Grande Isle and Port Fourchon. Voluntary evacuations were issued in six parishes.Jefferson Parish President Cynthia Lee Sheng urged on Saturday for residents in low-lying areas to evacuate before Hurricane Ida hits, as the expected storm surge is "unsurvivable.""I want to reiterate the storm surge that we are expecting is unsurvivable," she said, adding that the storm is expected to linger over the area. "We need you to leave immediately."St. Tammany Parish officials reminded residents to protect their pets during the storm. "Bring your animals inside, DO NOT LEAVE them chained up outside," St. Tammany Parish Department of Animal Services wrote in a Facebook post. "If it's not safe for you, it's not safe for your dog." Animal services urged people who evacuate to check their pets' collars and ID tags, bring crates that are big enough to accommodate them, prepare food, water and medication for several days, and call ahead to shelters to see if they accept pets. The storm will further strain resources already stretched thin in the midst of the latest Covid-19 pandemic surge. Hospitals in New Orleans will not evacuate and instead shelter in place while Ida makes its way through the region, city health department director Dr. Jennifer Avegno said. "I would ask our residents, if you do not need to go to the hospital this weekend, if you do not have a life-threatening emergency, please do not go," Avegno said. "This is not the time to go to the hospital for a routine thing that could wait until later."
Source Link:
https://cnn.it/3DBvzIH
Bad Request
Your browser sent a request that this server could not understand.
Size of a request header field exceeds server limit.
Comments
comments