Shenzhen, China (CNN Business)Huawei founder Ren Zhengfei says the US government's campaign against the Chinese tech company risks damaging America's international reputation.
"If this US administration always treats other countries, companies or individuals in a ferocious way, then no one would dare invest in the United States," Ren said in an interview Wednesday with CNN at Huawei's headquarters in the city of Shenzhen.The US government has stepped up its efforts in recent months to persuade allies to block the use of Huawei's telecommunications equipment in 5G wireless networks, alleging that the Chinese government could use it for spying. Huawei has denied any of its products pose a security risk and called on the Trump administration to provide evidence to back up its claims.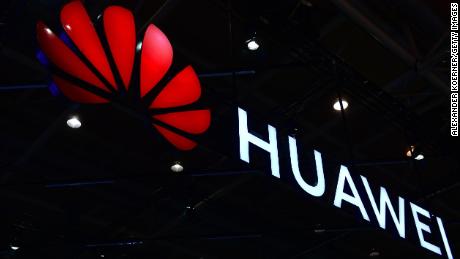 US warns Germany that using Huawei tech will come at a costRen, who is also Huawei's CEO, was full of praise for the US economy, describing it as a driver of innovation. But he said his company, the world's biggest telecommunications equipment maker, was being treated unfairly. That's why it decided to make its most aggressive move yet to combat the American pressure. It filed a lawsuit against the US government last week challenging a recent law barring federal agencies from using Huawei products.Read More"We chose to have our voice heard at this moment because the US government considers us a threat to national security," Ren said. "They have to have evidence. Everybody in the world is talking about cybersecurity and they are singling out Huawei.""What about Ericsson? What about Cisco? Don't they have cybersecurity issues?" he asked, referring to top Western makers of networking equipment. "Why is Huawei being singled out?"Ren, 74, has built Huawei up over three decades into a company that makes more than $100 billion in annual revenue and sells about as many smartphones around the world as Apple (AAPL). Its success has made him a billionaire.He rejects any suggestion that the company is under the control of the Chinese government, insisting it's a private company that's owned by its employees. Ren said he would rather shut down the business than submit to demands from Beijing to use Huawei equipment for spying.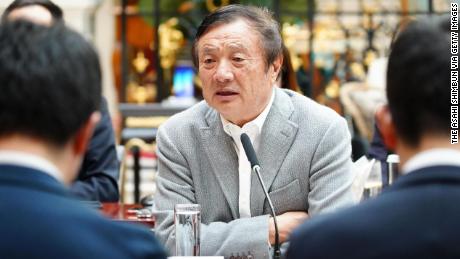 Ren Zhengfei said he loves the United States, but it risks underminding its reputation as a global hub for business.Trump's 'tactics are all wrong'Huawei's pushback has failed to deter the Trump administration from pursuing its campaign against the company. Shortly after Huawei filed its lawsuit last week, the US Ambassador to Germany sent the German government a letter warning that the United States would limit Berlin's access to American intelligence if Huawei is allowed to help build 5G networks in the country.Those are the kind of moves that Ren says will hurt the United States' image with international investors as a great place to do business.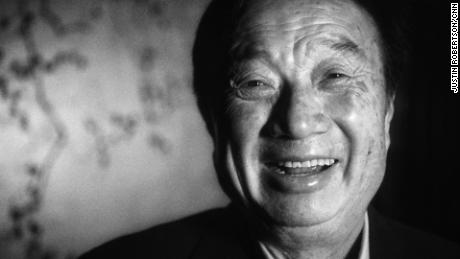 Who is Huawei founder Ren Zhengfei?He described President Donald Trump as a great leader for cutting US taxes for businesses, but urged him to rethink his approach toward foreign countries and businesses."His tactics are all wrong," Ren said. "If he intimidates a country today, threatens a company tomorrow or wantonly arrests someone, then no one would dare invest in the United States."US prosecutors have indicted Huawei and its finance chief, Meng Wanzhou, on charges including sanctions evasion. Meng, who is also Ren's daughter, was arrested in Canada and is fighting extradition to the United States. Huawei and Meng deny the charges, while the Chinese government has demanded her immediate release."Trump should be more open-minded and willing to accept all types of investments," Ren said. "If he becomes more tolerant of the world, then all the US-bound investments would ensure another century of American prosperity."Huawei at the heart of US-China tensionsThe stakes in this dispute are high. Huawei is one of China's most successful global companies and is set to play a key role in the building of 5G networks around the world. Those next generation networks are expected to connect everything from smartphones and robots to self-driving cars and internet-enabled traffic signals.Huawei has found itself at the heart of a broader clash between the United States and China over the technologies of the future. In its trade war with Beijing, the Trump administration has challenged the Chinese government's use of aggressive subsidies to build heavyweight players in key industries.
America's fight with Huawei is messing with the world's 5G plansHuawei has been largely shut out of the US telecommunications equipment market for years. Ren said that makes the US government ill placed to judge its products."There is no Huawei equipment in the US networks — has that made the US networks totally safe?" he said. "If not, how can they tell other countries that your networks would be safe without Huawei? That's why we want to make clear our stance by suing the US government."Ren claimed that the US attempts to get other Western countries like Germany and the United Kingdom to block Huawei weren't a big concern."If they don't buy from us, then we sell to others," he said. "We can downscale a little. We are not a public company, so we don't have to worry about lower profits leading to collapsing stock prices. We can reduce our staffing and costs a bit, but we can still survive."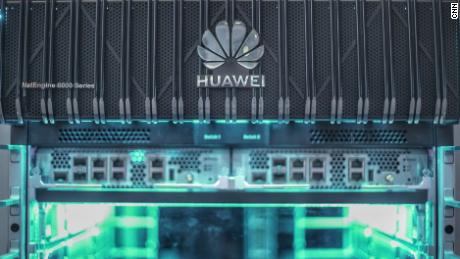 Ren spoke to CNN at Huawei's headquarters in the southern Chinese city of Shenzhen.He also insisted he's "very calm" about his daughter's legal plight."Meng Wanzhou is not guilty of any crime, therefore as long the law is transparent, fair and just, I believe her problem will be solved sooner rather than later," he told CNN.US prosecutors have also alleged that Ren himself lied to the FBI in 2007 about Huawei's business dealings in Iran, although they haven't charged him with any wrongdoing.Asked on Wednesday whether he would be nervous about traveling to the United States following Meng's arrest, Ren said he has no reason to go."The US market is relatively minor for us," he said. "I don't see the value of me going to the United States. We're better having the lawyers handle the cases."
Source Link:
https://www.cnn.com/2019/03/13/tech/ren-zhengfei-huawei-interview/index.html
[-0.616192]
Comments
comments