Roxanne Jones, a founding editor of ESPN Magazine and former vice president at ESPN, has been a producer, reporter and editor at the New York Daily News and The Philadelphia Inquirer. Jones is co-author of "Say it Loud: An Illustrated History of the Black Athlete." She talks politics, sports and culture weekly on Philadelphia's 900AM WURD. The views expressed here are solely hers. Read more opinion on CNN.
(CNN)Fear is powerful.
It can motivate, instigate or manipulate. It can be friend or foe. Throughout history, America has clung proudly to her fears. And Wednesday night, Americans across the nation watched the divergent ways fear compels citizens to act.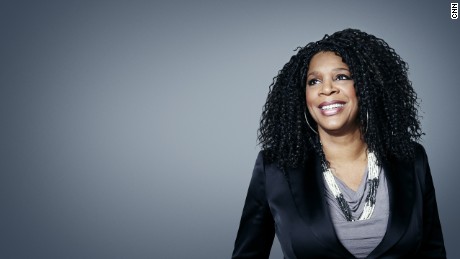 Roxanne JonesTake the Republican National Convention this week. It's clear President Donald Trump hopes to win reelection by stoking our fears. From a pandemic with no cure that has killed nearly 200,000 Americans and the Black Lives Matter protests erupting on our streets, to his dire warnings about invading immigrants coming to steal jobs and spread crime — Trump wants voters afraid. Read MoreTrump wants you to feel only he can keep you safe. Nothing new here. He is not the first politician — Republican or Democrat — to use fear as a motivator. Trump knows it works. While Trump was doing the most to scare up votes, a different scene was playing out in American sports. Elite athletes pride themselves on their ability to play with "no fear." It's a longstanding mantra that sounds nice — but until last night I've always seen this catchphrase as hollow. Athletes, Black athletes in particular, so often stay afraid. Scared of failing, losing, getting injured, losing scholarships or sponsorships. But like many of us, the most successful among them learn to embrace fear and use it to inspire them to greatness.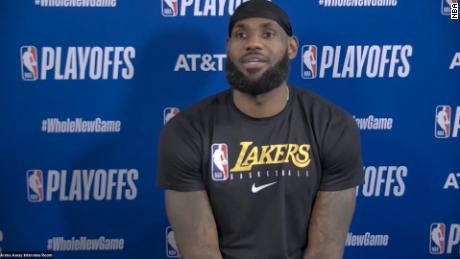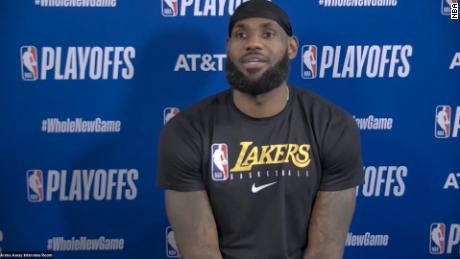 JUST WATCHEDLeBron James: Feels like cops leave the house with a motiveReplayMore Videos …MUST WATCH
LeBron James: Feels like cops leave the house with a motive 02:52The sports boycott that happened last night across the NBA, WNBA, Major League Soccer and Major League Baseball was the most fearless act I've ever seen in pro sports. Period.Led by the Milwaukee Bucks and their coach Doc Rivers, athletes stood united and told America that the games would stop. The name of Jacob Blake, the 29-year-old man shot seven times in the back by police in Kenosha, Wisconsin, as his children were nearby, may not have been mentioned at the GOP convention — but the sports world and many Americans were watching, and they were ready to act.For me, this is the first time I've ever seen athletes stand up, so collectively unafraid in their own powerful bodies, to be strong for the nation, unencumbered by the limitations of fame. Rivers said it best when he talked about how fear has motivated him and others to join the calls for justice. "All you hear from Donald Trump and all of them talking about fear, spewing fear. We're the ones getting killed, we're the ones getting shot. We're the ones who are denied to live in certain communities," Rivers said in a video that has gone viral and been reposted by President Obama.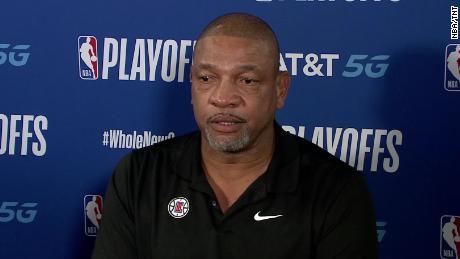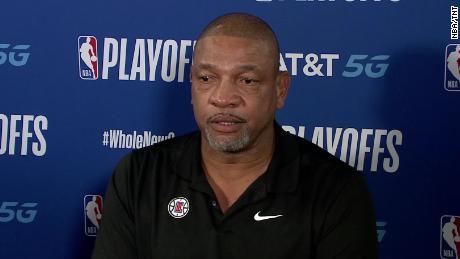 JUST WATCHEDLA Clippers coach has emotional response to Blake shootingReplayMore Videos …MUST WATCH
LA Clippers coach has emotional response to Blake shooting 03:29″We keep loving this country and this country does not love us back," Rivers said.This boycott, however it unfolds as some players decide to return and others not, is powerful. But it is not the first time superstar athletes at this level have boycotted a big-money sporting event to protest racism and inequality. That honor goes to Venus and Serena Williams. Way back in 2001, the tennis greats boycotted the prestigious Indian Wells Open tournament in Arizona in a protest lasting more than 13 years, over the racism and sexism they experienced from the crowd at the event, and, allegations of match fixing. Those sisters have always recognized the power of their platform to lead conversations about justice and equality. Unlike many of their peers in other sports, the Williams sisters have not been hesitant to speak up for equality. Venus and Serena are a tough act to follow. Still, the current sports boycott is impressive, and necessary. It remains to be seen how long it will last, or, if athletes will be able to galvanize their power to compel changes in their own sports and prompt team owners, sponsors and others to more actively work toward fighting for social justice in America.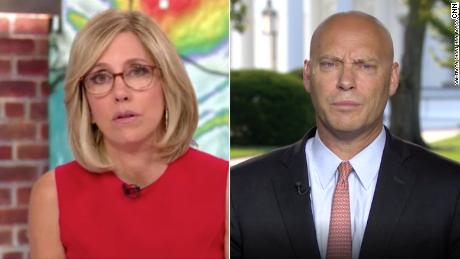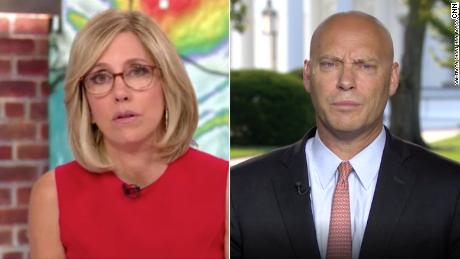 JUST WATCHEDHear Pence's chief of staff comment on NBA boycottReplayMore Videos …MUST WATCH
Hear Pence's chief of staff comment on NBA boycott 01:06For many, tension in sports has been festering since former NFL quarterback Colin Kaepernick first took a knee during the National Anthem four years ago in protest of police killings of countless unarmed Black citizens. It was there when Laker great LeBron James tweeted or spoke after a game about the killings of George Floyd, Ahmaud Arbery and Breonna Taylor, the shooting of Jacob Blake — and the deaths of so many other men, women and children who have been unjustly killed.You could feel despair and the anger in the WNBA players, some of whom opted to sit out the season when the pandemic hit, saying they wanted to focus on fighting for social justice, instead. Those women, most of whom unlike their NBA counterparts play without big-money, guaranteed contracts, have long been on the forefront leading the calls for justice for women like Breonna Taylor and others killed by police. For me, the sports conversation shifted after the killing of Trayvon Martin in 2012, the 17-year boy who was killed by a neighborhood watch member, George Zimmerman, while walking in a Sandford, Fla., neighborhood where he was visiting his father. Zimmerman was found not guilty in Martin's death.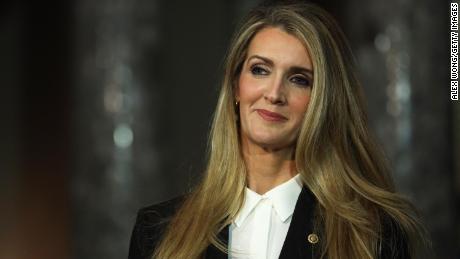 The WNBA has come too far to be silenced by Kelly LoefflerAfter Trayvon, athletes were donning hoodies like the one Martin was wearing the night he was killed. Athletes began more and more to join the public outcry and calls for justice for the growing number of unarmed Black people being killed in the US. No small thing, considering just 10 or 15 years earlier, things were way different. Pro athletes — with few exceptions — roundly refused to speak about anything other than the game, or the fame that came along with it. Working in sports since the mid-1990s, I recall how frustrating it felt to have my questions shut down with an "I don't do politics" comment on the smallest issues. Back then most athletes, no matter how famous, feared talking about social justice issues even when it applied to sports. Asked if they'd like to see more Black coaches hired, more Black quarterbacks on the field, or Black front-office executives running things, the answer was always the same: "No comment."Unfortunately, the great Michael Jordan had cemented the golden rule for sports superstars — stick to sports, winning championships and cashing big checks. Nothing else matters.When MJ famously said in 1990, "Republicans buy sneakers, too," everyone listened. Recently, Jordan said in the ESPN Netflix miniseries "The Last Dance" that he was joking when he gave that quip. He said it after being asked his thoughts about the first Black man in the South to run for Senate since Reconstruction, Harvey Gantt, who was challenging incumbent Republican (and well-known segregationist) Jesse Helms. I don't remember many laughing at this "joke." I certainly didn't — and I watched back then as his comment became sports gospel. Get our free weekly newsletter
Sign up for CNN Opinion's new newsletter.
Join us on Twitter and Facebook
Luckily, the Williams sisters and many of the Black athletes speaking out today came along and shattered the MJ rule of silence. Those courageous, compassionate voices made this sports boycott happen, proving that greatness is not only defined by your bank account or championship rings. They made America stop, really stop, and hear their message. Perhaps more than they realize, those athletes have inspired hope for many living in a nation gripped by fear. And I, for one, am grateful.
Source Link:
https://www.cnn.com/2020/08/28/opinions/sports-boycott-nba-wnba-mlb-mls-jones/index.html
Bad Request
Your browser sent a request that this server could not understand.
Size of a request header field exceeds server limit.
Comments
comments