London (CNN)For 80 students in London, the start of the new school year won't feel as mundane as usual.
A new academy, overseen by the NFL, has recently opened its doors in the English capital, and pupils will arrive for their first day with a sense of dreamy excitement that comes with studying under the banner of the world's most valuable sports league. The NFL has long sought to gain global appeal by staging games in London, and this October Tottenham Hotspur's new stadium — the first custom-built NFL ground outside the US — will host its first fixtures. But today, overseas growth is not only about unearthing new fans, but new players also. Visit CNN.com/sport for more news, videos and features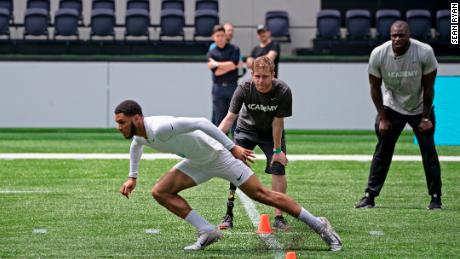 A teen performs in the NFL Academy's trials, watched by British NFL player Efe Obada (right). Read More'Well-rounded individuals' For a teenage American football fan living in London — someone whose appetite for the sport is fed largely by binging on YouTube highlights and watching games into the small hours — the prospect of experiencing the game first hand can seem a lifetime away. And that is where the NFL Academy comes in. Open to boys between the ages of 16 and 19, it gives students a formal education — either through A Level exams or vocational diplomas — on top of 10-12 hours of American football training each week. The aim is not to mass produce overseas stars, but rather, as NFL UK managing director Alistair Kirkwood explains, to "build out well-rounded individuals that can contribute to society and become more employable." The elite few, says Kirkwood, will go on to play college football — and beyond — in the States, but just being accepted into the Academy is tricky enough. Of the 1500 applicants for the inaugural year, only 80, following rigorous trials, were offered places to start in September, subject to academic results. READ: Carli Lloyd received offers to kick in NFL preseasonCreating opportunityFor those selected — many of whom have been raised in socially deprived areas — the impact could be life-changing. It's something that hasn't escaped Efe Obada, the Carolina Panthers' defensive end who was raised in London. "[When I was younger] youth clubs were shutting down, gang culture was increasing, funding for everything was getting shut down, and there weren't that many opportunities," Obada tells CNN Sport at a trial day for students hopeful of being accepted into the Academy. "Growing up I never had role models, I never had opportunities like this so to be a part of it, to be able to think I'm even looked up to as a role model is amazing and it's not something I take very lightly. "I'm from a similar background to these kids and I'm relating whatever knowledge I can impart. Whatever I wish someone said to me when I was their age or in that situation, then I'm going to try and do that."Obada's route to the NFL was unconventional, to say the least. Born in Nigeria, he moved to the Netherlands with his mother and sister. At the age of 10, he and his sister were brought to England by a stranger but abandoned on the streets of east London.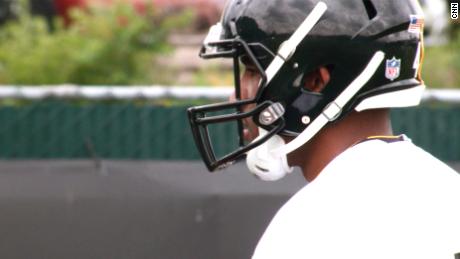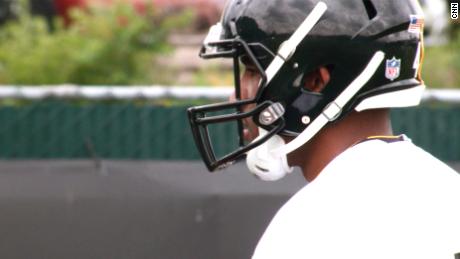 JUST WATCHEDRugby to NFL: Christian Scotland-WilliamsonReplayMore Videos …MUST WATCH
Rugby to NFL: Christian Scotland-Williamson 03:27From there, Obada moved between various foster homes in troubled circumstances. Yet it was when he started to train with professional American football outfit London Warriors that he found salvation and a stepping stone into the sport. "I see the NFL having an impact in my community as well. When I was growing up living in Stockwell we had [Premier League side] Fulham that used to hold Saturday trials for people and it was the thing," continues Obada."Everyone that I knew would talk about it: 'Oh, every Saturday we've got to go Fulham, we've got to go to this place, we've got to go to Larkhall Park because Fulham's coming.' But now the NFL's taking an interest. It's going to definitely help the kids out. They just want to be a part of something."READ: Colin Kaepernick reveals what led him to risk his careerFollowing the first intake this year, the Academy hopes to increase to 150 in the second year and then introduce a separate pathway for girls in the third. Recent applicants came largely from London and the UK, but a few traveled from Europe to take part in trials.
All about that speed 🔥#NFLAcademy pic.twitter.com/0waU4lwJBI
— NFL Academy (@NFLAcademy) July 12, 2019 "Many kids are part of their environment and have limited opportunities," says Kirkwood. "This is intended to provide structure and discipline and teach resiliency and the importance of teamwork."There might be a small handful that end up being athletically talented enough to then go the whole way into the NFL, but that's a bonus, that's not the reason for doing it."Showcasing speedTottenham Hotspur's new, 62,000-seat stadium in north London provided a glamorous backdrop for the final round of trials at the start of July. Hopefuls underwent the same tests used in the NFL scouting system — the 40-yard dash, broad jump, vertical jump, and an agility drill. There was no shortage of athletic prowess on display. Two trialists, for example, clocked 4.5 seconds for the 40-yard dash — a time not dissimilar to those recorded by NFL running backs and wide receivers. "I said to the kids that ultimately the day was about performance," Christian Wade, an England-capped former rugby player who has earned a place on the Buffalo Bills' practice squad, tells CNN Sport. "Just going out there and giving it everything."Wade left a successful rugby career late last year and knows how difficult it can be to walk into a new sport from scratch. Like other Brits before him, he had never played a game of American football before switching codes. READ: Christian Wade scores sensational 65-yard touchdown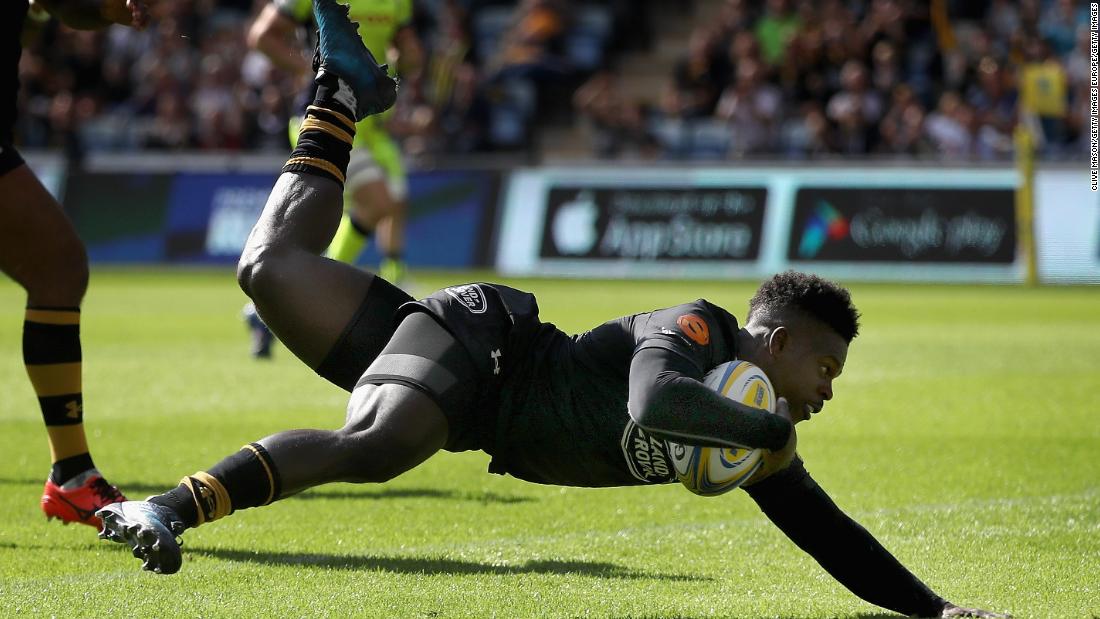 Photos: Rugby and NFL: It's complicated…Christian Wade left rugby to pursue a career in the NFL and was signed by the Buffalo Bills in 2019.Hide Caption 1 of 11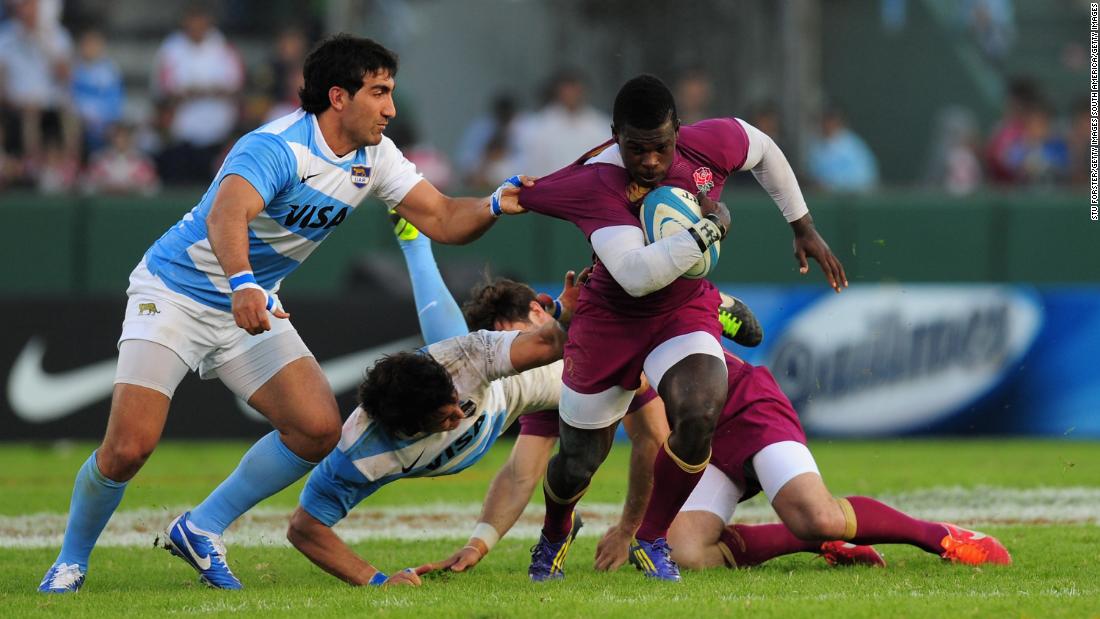 Photos: Rugby and NFL: It's complicated…Wade, who won his only England cap against Argentina in 2013, is one of a number of players to switch from rugby to the NFL. Hide Caption 2 of 11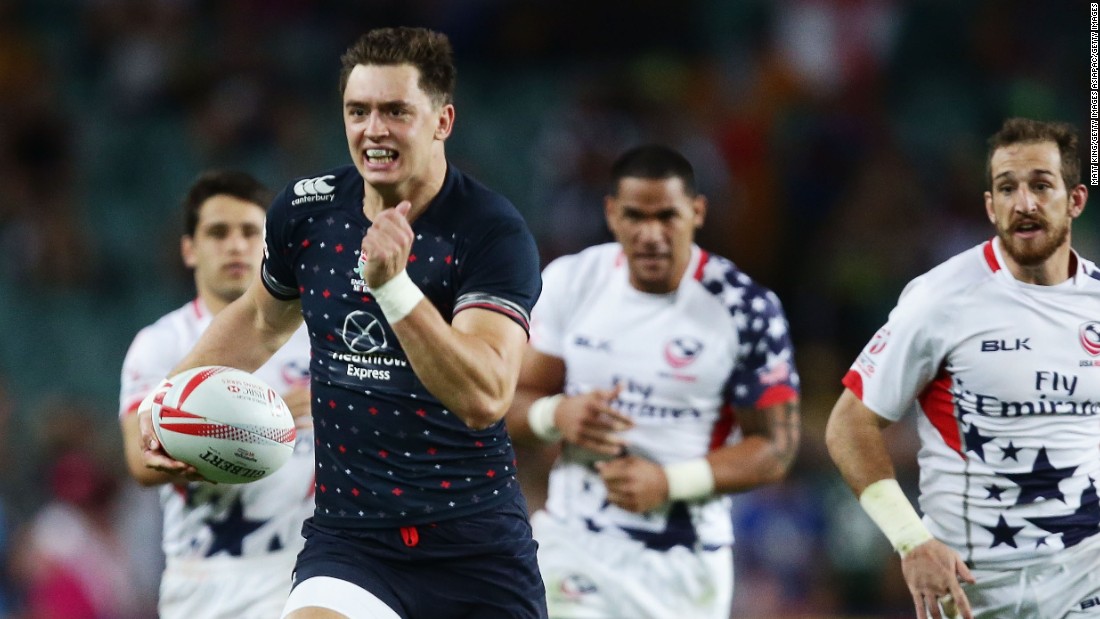 Photos: Rugby and NFL: It's complicated…Alex Gray spent eight years as a professional rugby player, representing England sevens and several English domestic teams, before deciding to take a different career path in the USHide Caption 3 of 11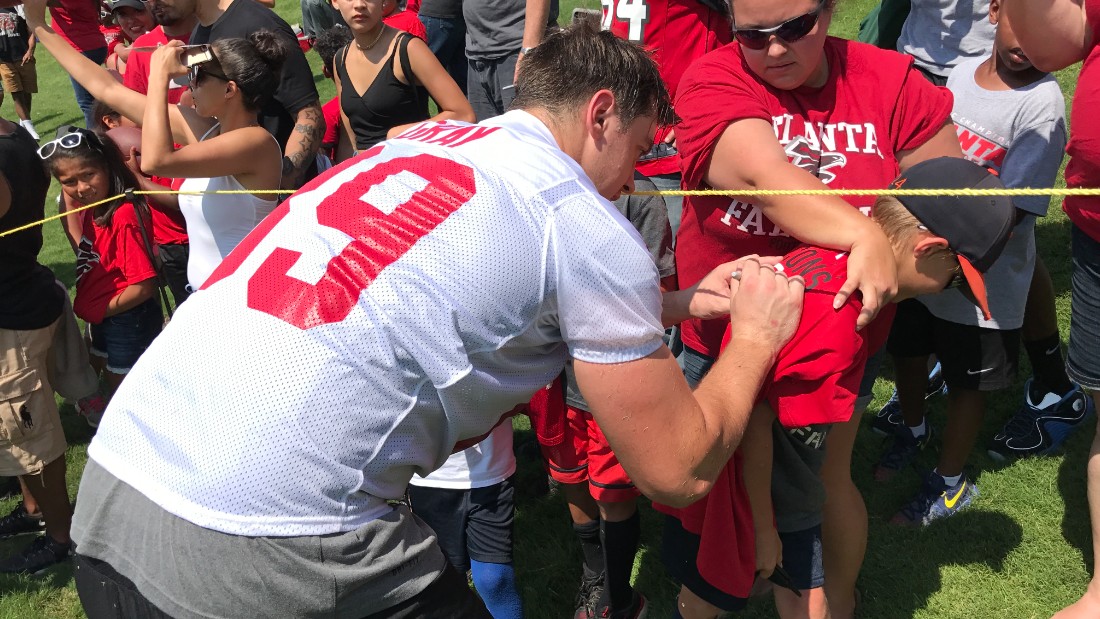 Photos: Rugby and NFL: It's complicated…Gray was signed by the NFL's Atlanta Falcons in May 2017 having never played a game of American football. He's pictured signing a fan's shirt at a pre-season mini-camp. Hide Caption 4 of 11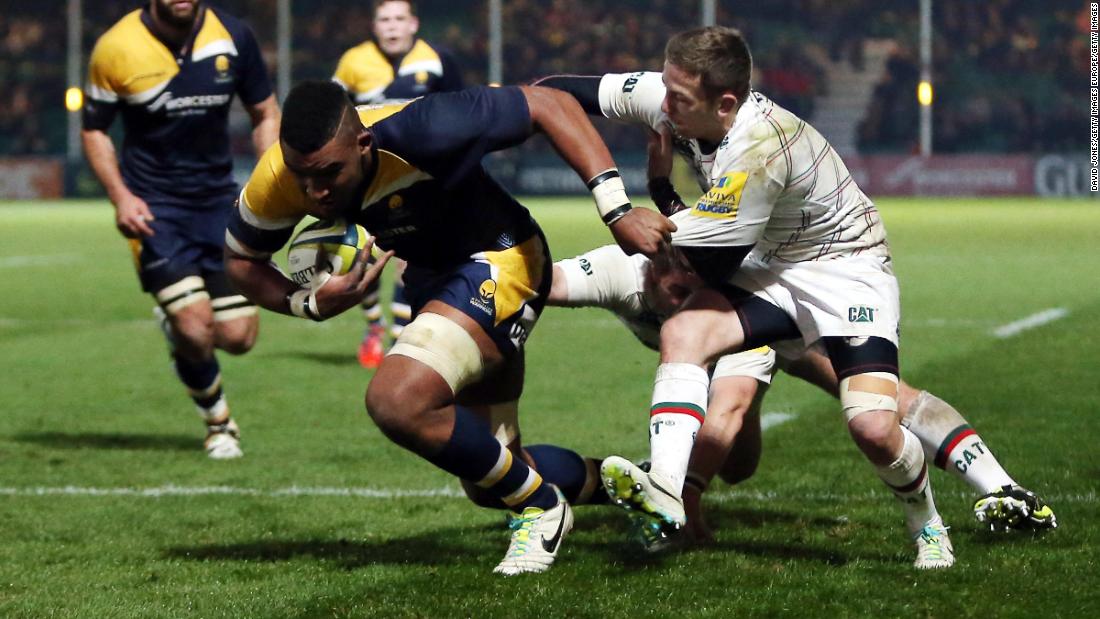 Photos: Rugby and NFL: It's complicated…Christian Scotland-Williamson left English rugby side Worcester Warriors and made his first NFL appearance for the Pittsburgh Steelers in August 2018. Hide Caption 5 of 11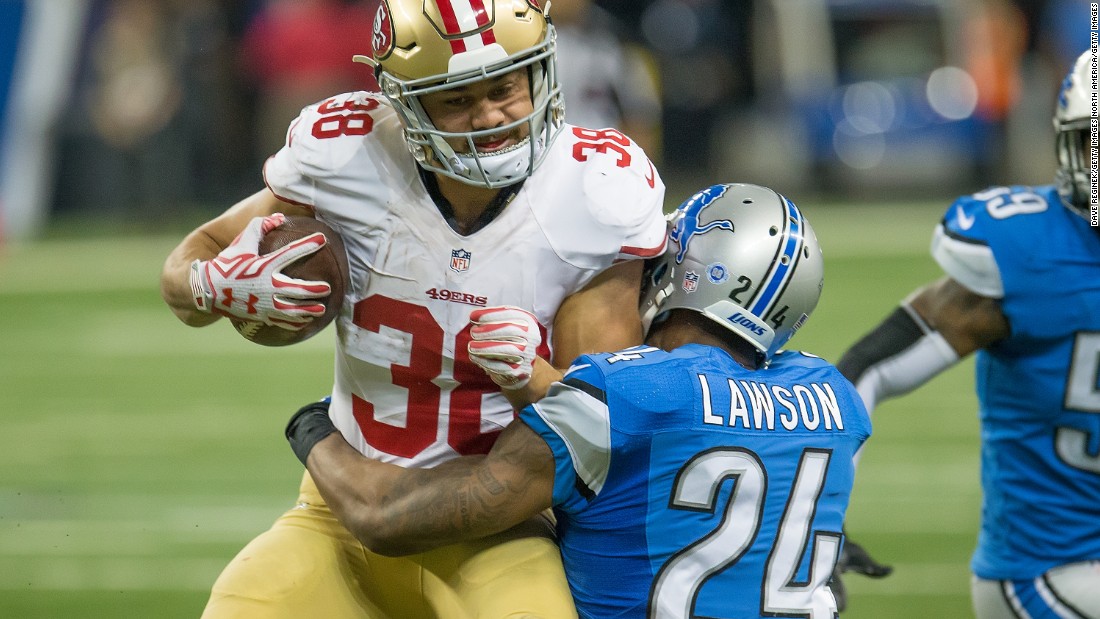 Photos: Rugby and NFL: It's complicated…Australian Jarryd Hayne, primarily a rugby league player, signed for the San Francisco 49ers in 2014. After two years in the States and a brief spell playing sevens for Fiji, Hayne is now back playing in Australia's NRL.Hide Caption 6 of 11
Photos: Rugby and NFL: It's complicated…Lawrence Okoye has an eclectic sporting background. As a schoolboy, he excelled in rugby and track and field athletics, and he still holds the British record for discus. He's since featured for a number of NFL practice squadsHide Caption 7 of 11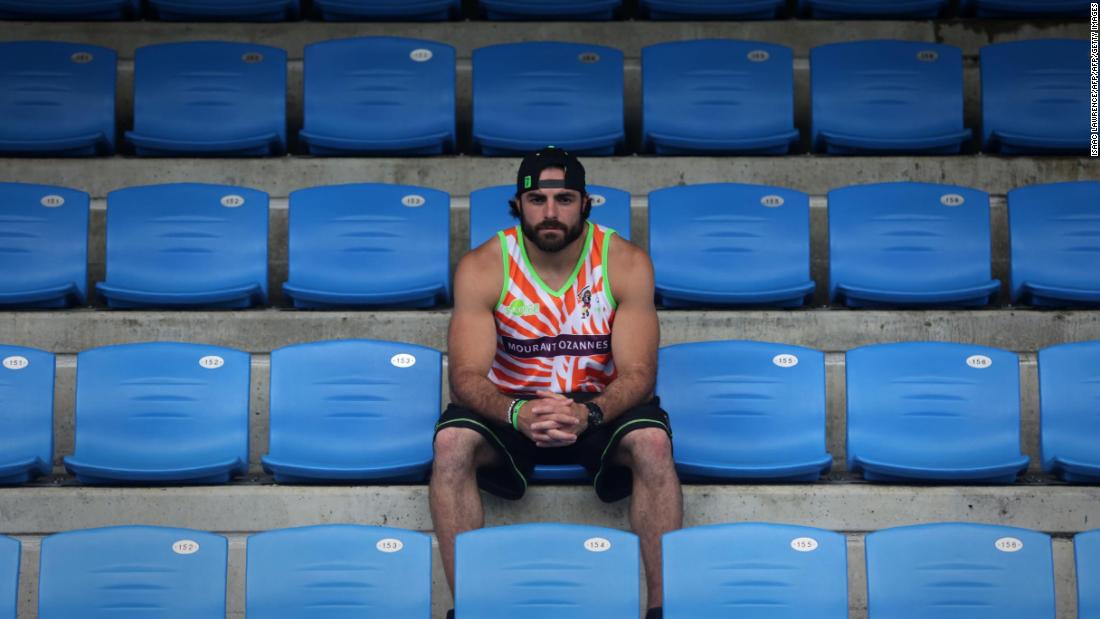 Photos: Rugby and NFL: It's complicated…Nate Ebner's unique sporting career means he has won two Super Bowls with the New England Patriots, but also played in the Olympics for the US rugby sevens team.Hide Caption 8 of 11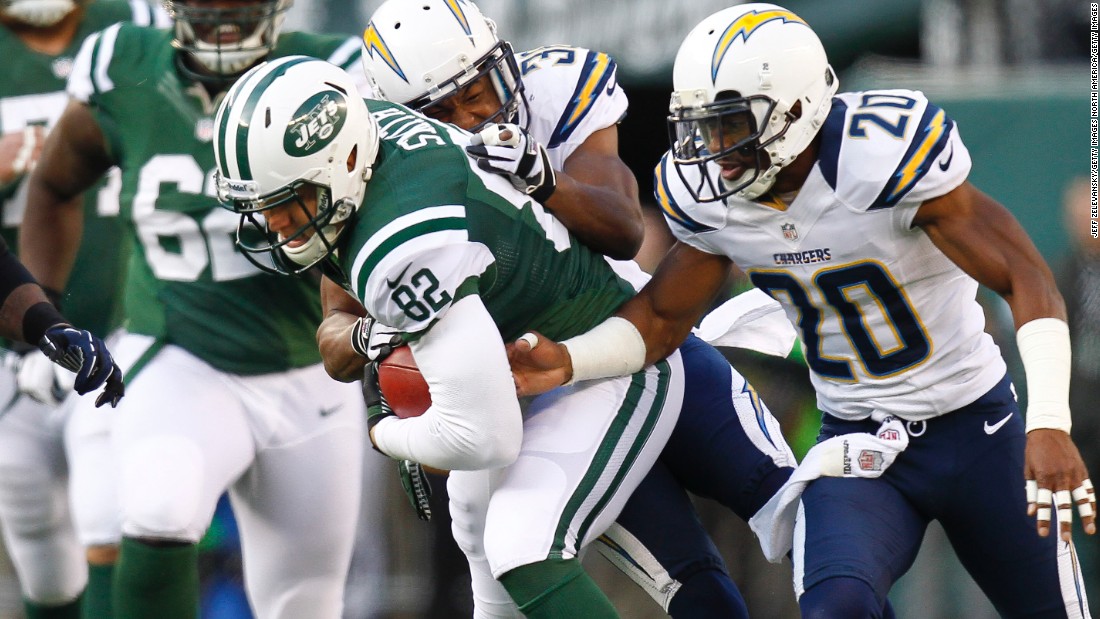 Photos: Rugby and NFL: It's complicated…Hayden Smith (#82) spent two years as a tight end for the Jets having previously played rugby for USA and English club side Saracens. Hide Caption 9 of 11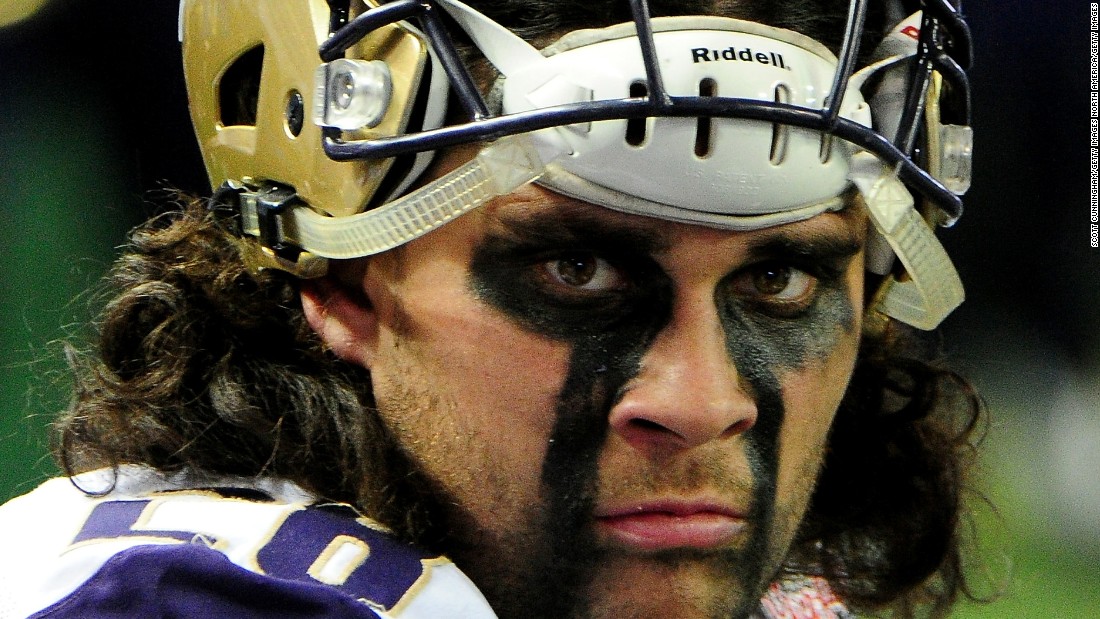 Photos: Rugby and NFL: It's complicated…Psalm Wooching chose to pursue a rugby career rather than one in the NFL. A promising college player, he captained the Washington Huskies to the national championship playoffs, but is now playing rugby for the U.S. national team. Hide Caption 10 of 11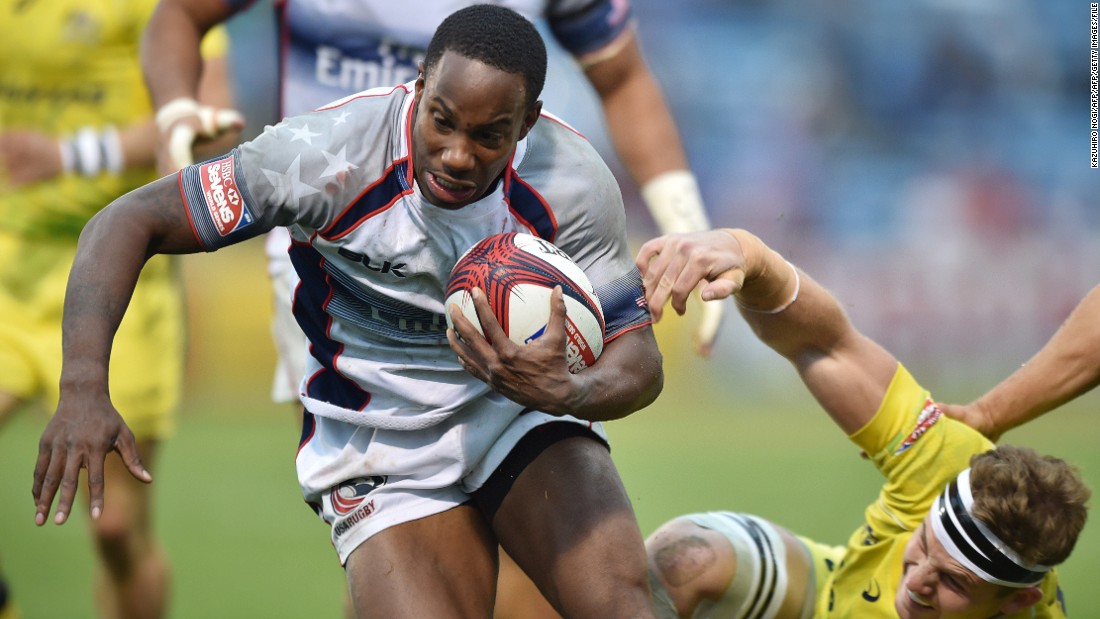 Photos: Rugby and NFL: It's complicated…American winger Carlin Isles arrived at rugby sevens via a background of American football and track running. He's bagged over 130 tries on the World Rugby Sevens Series. Hide Caption 11 of 11










Former England rugby player @ChristianWade3 scored a 65-yard touchdown with his first touch in American footballLast month, he told CNN Sport about his transition to the NFL and the "surreal" moment he was signed by the Bills. pic.twitter.com/513Uk4E6Fq
— CNN Sport (@cnnsport) August 9, 2019 "The biggest challenge was obviously the play book," says the former winger, the third-highest try scorer in English Premiership history, referring to the manual that sets out the plays used by a team. "Essentially, the game is the playbook. If you don't know the playbook you can't play. So for me that was the first thing I put all my energy and all my time into, making sure I know the playbook, know what I'm supposed to do when asked to do it."'A surreal moment'The learning curve was steep, but Wade has already managed to turn plenty of heads seven months into his NFL journey, which has included scoring a 65-yard touchdown on his first touch in the sport. When he initially got the call from the Bills earlier this year, he was lost for words. "I was at the moment when you don't know if to laugh or cry," he says. "At the time all I could do was smile. I had so much emotion inside of me."It was just a crazy moment, a surreal moment where if people only knew what I had been through to get to that point they would understand the sort of emotion I was feeling."There are just a handful of British athletes plying their trade in the NFL, but back home in the UK there are thousands more that dream of joining them. Time will tell, but American football could be about to get more global.
Source Link:
https://www.cnn.com/2019/09/06/sport/nfl-academy-london-spt-intl-gbr/index.html
[0.518217]
Comments
comments