Christine C. Quinn served as speaker of the New York City Council from 2006 to 2013. She is the executive committee chair of the New York State Democratic Party. The views expressed in this commentary belong to the author. View more opinion at CNN.
(CNN)From Donald Trump to Rudy Giuliani to Andrew Cuomo, New York is a place where big personalities often make it to the top. But the style of leadership they embody certainly has its limitations, and we've seen the downsides of politicians who stay in the executive suite, grow increasingly out of touch and — worst of all — behave badly or abusively.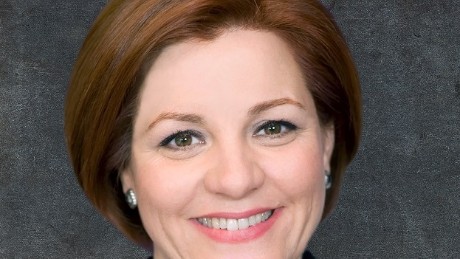 Christine C. QuinnEarlier this month, after New York Attorney General Letitia James found that Gov. Cuomo had sexually harassed multiple women, he announced he would step down this Tuesday, August 24, ending his decade-long run as governor. Cuomo denied the allegations, saying he never touched anyone inappropriately or made inappropriate sexual advances.Now, a woman has to come in and clean up the mess.For many New Yorkers, Lt. Gov. Kathy Hochul, who will take Cuomo's place to become the Empire State's first female governor, is a breath of fresh air. Having followed her career for many years (and endorsed her twice), I am confident Hochul will lead in a collaborative manner and build an agenda that reflects the needs of New Yorkers from the bottom up. Beyond her knack for collaboration, I know she is someone who relishes the chance to connect with people, whether it's sharing a meal at a diner or shaking hands at events across the state.It's a new approach for New York, and it comes at a pivotal moment. Like the rest of the United States, we're battling the spread of the Delta variant, working to jump-start the economy and trying to support communities hit hard by Covid-19. But we're also home to the financial capital of the world, the largest public transportation system in North America, the largest public housing authority in the country and the highest number of homeless people living in shelters. The governor of New York's broad power over key parts of our economy means that our country is singularly impacted by Albany's leadership. Read MoreHochul is uniquely prepared to step into the executive chamber in Albany. She spent the first 14 years of her career on a local town council and served as the Erie County Clerk before heading to Washington as a US representative. She has worked in government at every level and doesn't shy away from the tough assignments, like when she stepped up to rally support for New York's Reproductive Health Act and presided over the Red Flag gun safety bill.As lieutenant governor, she took on the difficult job of working with the state legislature to pass the "Enough is Enough" bill in 2015 to combat sexual assault and rape on college campuses. I had the privilege of working with her on this landmark law, and I was proud to see her visit campus after campus across the state and speak with college administrators and students about how to implement this desperately needed reform.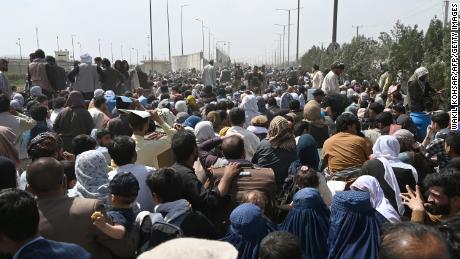 Trump and Biden agree on thisBut challenges lie ahead and as the next leader in Albany, Hochul has the unenviable job of restoring faith in the state government. Make no mistake, there is a packed agenda in the capital. But after 56 consecutive men, including two who resigned under a cloud of scandal in the past 15 years, we're now handing over control to an experienced and dedicated trailblazer who we can depend on for sound management. Here's what we can expect when Hochul takes over the reins to govern New York this Tuesday.First, Hochul will build consensus with leaders around the state. Compromise and consensus should never be considered anathema, and Hochul's career has been spent developing relationships with New York's legislators, mayors and county executives by doing the hard work of sitting down to listen. She built that reputation by visiting all 62 of the state's counties, from the Canadian border to New York City.Her travel helped get things done in 2020 as cities and towns struggled with questions about Covid-19. She advised them on how to open offices and shops in accordance to pandemic restrictions, implement virtual and hybrid learning in our schools and roll out the Covid-19 vaccines (though you wouldn't know it if you asked Cuomo). She's an active and accountable leader who gets involved in every part of the state. I know Hochul, unlike many of our previous governors, is someone who will listen to New Yorkers before she acts. It's a strategy that's helped her find success throughout her career: Before becoming lieutenant governor, Hochul won a term in Congress representing New York's conservative 26th congressional district by listening and understanding the voters. This seat had been held by Republicans since the 1960s. That's an asset in a state where counties upstate are much more conservative than New York City. Get our free weekly newsletter
Sign up for CNN Opinion's new newsletter.
Join us on Twitter and Facebook
Finally, it's important to note that Hochul has demonstrated she is someone who leads with her values. In Congress, she voted over and over to support Obamacare because it expanded health care to more people and protected them from insurance companies who wanted to kick them off. At a time when the bill wasn't broadly popular, those votes likely cost her the seat in Congress — which she lost in 2012 by a slim margin. But Hochul isn't afraid to do what's best for her constituents over what's best for her political future.It's frustrating that trailblazing female leadership is happening in New York only after a man accused of wrongdoing has resigned. But we're fortunate that our first female leader will be Kathy Hochul, because she has the ability and experience to lift up New York and help move us forward.
Source Link:
https://www.cnn.com/2021/08/22/opinions/kathy-hochul-first-woman-governor-new-york-quinn/index.html
Bad Request
Your browser sent a request that this server could not understand.
Size of a request header field exceeds server limit.
Comments
comments