London (CNN Business)In South Africa, unofficial and informal public transport services are a staple.
Minibus taxis, which run without a specified route or schedule, accounted for nearly 70% of all public transport trips in the country in 2013, according to the most recent National Household Travel Survey.But their casual nature means safety and labor standards are unregulated.This is why Justin Coetzee set up GoMetro, a startup using big data to help authorities begin to monitor informal public transport in South Africa.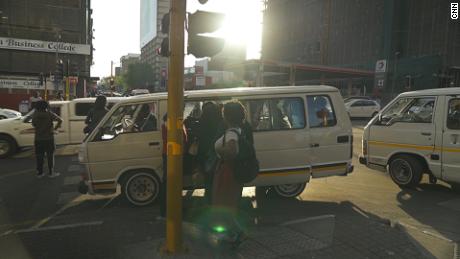 Taxibuses are the most common form of public transport in South Africa Read MoreGoMetro mapped the transportation network in Cape Town by profiling each taxi route in the city, tracking things like route distance, number of stops and when passengers get on and off. The company collated this data and created a model of the network, looking at how to manage and optimize the network more efficiently. Then they deployed monitoring devices to make sure network operators stuck to the new plan. "There's an enormous amount of inefficiencies as to how these routes have sprung up," Coetzee tells CNN Business. "Our data is able to consolidate them into a much more rational plan for the entire city to work better."He says their analysis improves service efficiency by between 30% and 50%, prompting changes in time schedules or the introduction of bigger vehicles on busy routes.The operation has also improved safety, says taxibus manager Nazeem Abdurahman. The tracker systems make drivers behave more professionally, and he believes they will help prevent robberies on board.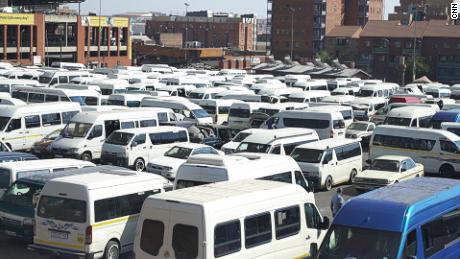 GoMetro is monitoring this informal method of transport, and using data to improve the serviceGlobal attractionBut the benefits of GoMetro go beyond improving informal transport in developing countries. It has caught the attention of public transport services globally, with the startup now mapping in the United Kingdom, United States, Argentina, India, Kenya and Mexico. Coetzee says the company was valued at $15 million in a 2018 fundraising round. In the United Kingdom, public transport firm Ascendal Group partnered with GoMetro to improve the efficiency of their subsidiary Whippet Coaches, which runs rural bus services in Cambridgeshire, England. "What GoMetro did was build a really sophisticated suite of tools and methodologies to go and collect the data," Tom Williams, director of technology and innovation for Ascendal Group, tells CNN Business. This data can be leveraged in real time to ensure optimum schedules, fleet sizes and routes. "It's not a high margin industry," he adds. "You don't make much money running buses, so you have to be more intelligent with how you plan your systems."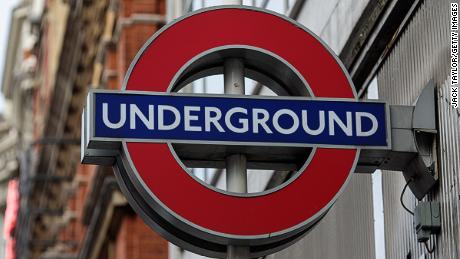 Transport for London uses passenger data to help the underground service run more efficiently The bigger impactTao Cheng, professor of Geoinformatics at University College London, believes that optimizing public transport is vital for urban development. "Transport has a tremendous impact on city life and on the whole city's development," she says, citing how, in London, the price of property changes depending on the underground lines.According to Nationwide's House Price Index, Londoners pay a £42,900 ($55,232) premium to live within 500 meters from a station. Cheng has worked closely with Transport for London using Wi-Fi and Oyster card data (London's contactless payment cards) to analyze how they could improve the layout or the connection of the underground network. For instance, by using Oyster card data they were able to see which demographic groups were benefiting from the 24-hour weekend service on some underground lines, while Wi-Fi data enabled them to understand how people transfer between routes. This helped to inform their decision on which line to open next. "You know your demand and you know the movement. Based on that you can design your system much more efficiently and effectively," Cheng says.When Transport for London first tested their Wi-Fi data collection system in 2016, it was met with concerns over whether data could be kept confidential. For the 2019 rollout, Transport for London said that all data collected is automatically depersonalized and that it would not match Wi-Fi connection data to other data held about individuals, such as contactless data. It added that passengers are able to opt out by turning off their Wi-Fi when traveling. Similarly, GoMetro follows strict privacy protocols and anonymizes all personal data, says Coetzee. Advocates tout the benefits of the data collection. More efficient networks will use less fuel, reducing carbon emissions and air pollution. Coetzee believes it will also help to bring down the number of cars on the road. "We're running out of space. We cannot continue in the car-dominated way that we have built cities since the 1950s," he says. "We need to invest in public transport as a society, we need good public transport to have strong cities."
Source Link:
https://www.cnn.com/2019/10/31/business/data-south-africa-taxibuses/index.html
[0.664546]
Comments
comments