Charles Lyons is the president and CEO of the Elizabeth Glaser Pediatric AIDS Foundation. From 2015-2016, Lyons served as US representative to the executive board of UNICEF. The opinions expressed in this commentary are his own; view more opinion at CNN.
(CNN)Last Monday, researchers shared the case of a London man who is being hailed as "functionally cured" of HIV. By Tuesday, that announcement was on the home page of virtually every paper of record in the world. Over the past week, this news has caused ripples of celebration, analysis and follow-up, including reports of a third patient who received the same treatment as the London man but whose recovery remains at a more tentative stage.
Charles LyonsThis breakthrough absolutely deserves to be met with enthusiasm and earnest discussion. For the second — and possibly even third — time in history, a marrow transplant from a donor with a protective genetic mutation appears to have allowed its recipient to control HIV without medication. The magnitude of such an achievement is impossible to overstate, both in terms of the hope it represents, and the research commitments it will help redouble. The London patient's case is also instructive. If he proves to be cured — which his doctors correctly state would be a premature claim at this point — the medical community will have proof that the previous case of Timothy Ray Brown was not a fluke, and will have more opportunities to compare and learn from these cases in pursuit of a cure that can be delivered at scale.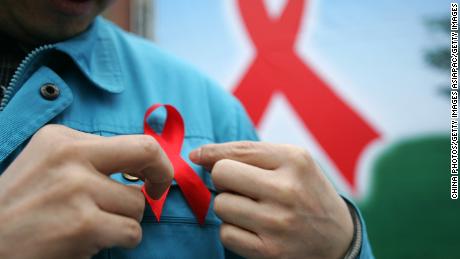 Trump's call to end HIV is a worthy mission both at home and abroad That problem of scale, experts point out, is an important qualifier of our enthusiasm. Almost 37 million people worldwide are living with HIV today. This treatment, revolutionary as it is, has worked for only two of them. Here is what we know works for millions more: comprehensive, evidence-based prevention and treatment.But by themselves, the approaches that have gotten us this far will not get us across the finish line. The status quo is insufficient — a problem that has gone essentially unnoticed relative to the London patient breakthrough.Read MoreStay up to date…
Sign up for our new newsletter.
Join us on Twitter and Facebook
For example, last week the Centers for Disease Control and Prevention released a report demonstrating that progress toward preventing new infections in the United States had "stalled." Between 2010 and 2013, each year saw a substantial drop in the number of new infections; since then, however, the number of new cases has plateaued at about 39,000 each year.This report makes clear that public health agencies and other organizations are not reaching our country's vulnerable populations with the information and tools they need to protect themselves from infection.Last week, it was reported that a shortage of Darunavir — a drug of last resort for HIV patients who have experienced treatment failure — is affecting over 1,000 patients in South Africa, mere months after a watchdog group raised concerns about stockouts of second- and third-line HIV medications.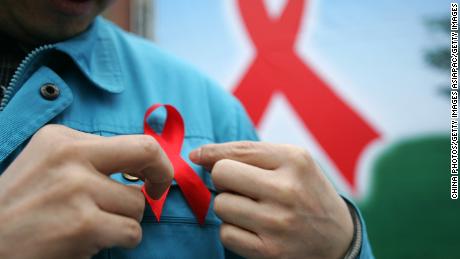 Two men might be second and third to be cured of HIVSouth Africa is far from the only country where stockouts are interfering with lifesaving treatment, or where threats of shortages are causing panic and alarm.Venezuelans living with HIV have been struggling with drug shortages for years with no end in sight; recent reports show victims of the humanitarian crisis turning to desperate herbal remedies or fleeing their homeland entirely to find treatment. In Zimbabwe, the government is bracing for shortages, while in Kenya, health systems are racing to switch patients to new therapeutic plans as they run out of the drugs used in older regimens that remain in effect.Stories such as these might not ever find their way above the fold at the leading newspapers of the industrialized world. The headlines that capture my attention — for instance, the recent publication of a study estimating that 7% of children living with HIV in sub-Saharan Africa die within two years of starting treatment — will likely never go viral.But I think it is important to recognize that these stories are far more representative of the progress and setbacks comprising the global AIDS response than the case of a single patient — promising as that case may be.Let's celebrate the uplifting news about the London patient. Let's learn from his groundbreaking case and continue to invest appropriate time, labor and resources in developing a cure. And until we've done that, let's get back to carrying out the work that we know saves millions of lives.
Source Link:
https://www.cnn.com/2019/03/14/opinions/hiv-headlines-you-may-have-missed-charles-lyons/index.html
[0.3272]
Comments
comments