(CNN)Carmen Tarleton is no stranger to hardship. In 2007, her estranged husband attacked her with a bottle of lye, disfiguring her face beyond recognition and burning 85% of her body. She spent years in pain, especially across her face and neck as skin grafts stretched tighter and tighter.
Six years ago, on Valentine's Day, the onetime transplant nurse got the news she'd been waiting for — a full donor neck and face was available. But after a grueling operation at Brigham and Women's Hospital in Boston, her body began rejecting the face. Doctors struggled with how to stop it. With time running out, in a medical Hail Mary, they treated her with a small amount of an anti-rejection drug. The infection stopped and Tarleton was on the road to recovery. She lived mostly pain-free, but not without complications.Face transplant recipient's goal: A kissOver the past six years, Tarleton, now 51, fulfilled her wish to kiss her boyfriend. She wrote a book, headlined an organ donor float in the Rose Parade, lectured about resilience, learned to play the banjo and became a hands-on grandmother.But there have been medical setbacks. Tarleton suffered a number of rejection episodes, all successfully treated. Last November she lost her eyesight, mostly as a result of the initial attack.Read More
Carmen Tarleton as she appeared before (left) and after the face transplant.As with most transplanted organs, Tarleton's face and neck were always expected to have a limited lifespan; she expected her face to last about 10 to 12 years. But at the beginning of August, Tarleton felt a pain like she'd never felt before. Her face was swelling and blistering.What doctors discovered is that the deep vessels that supply the blood to Tarleton's face were no longer circulating blood properly. The restricted blood flow was causing tissue to die. Tarleton says her lips no longer come together, she's lost some of her transplanted hair and eyebrows and she's lost part of her left nostril.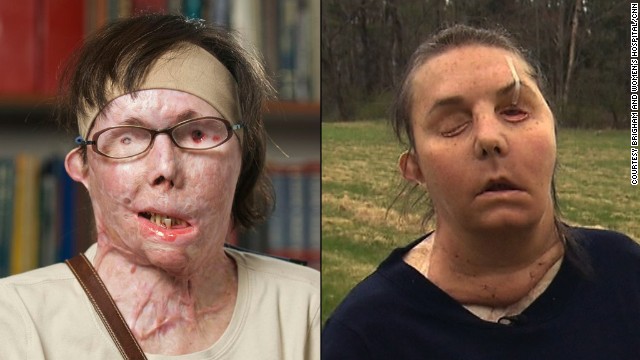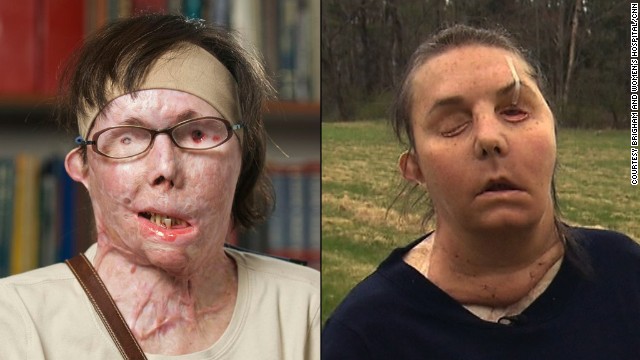 JUST WATCHEDWoman reveals her new faceReplayMore Videos …MUST WATCH
Woman reveals her new face 02:14But she's never lost the optimism that led her to the face transplant in the first place."They were hoping 10 to 12 years, I went seven, and that's pretty damn good." Tarleton told CNN by phone from her boyfriend's home in Vermont. "It's just part of the process. I always live on the optimistic side. When I just look back at all they have learned, the uncharted waters they have gone through with me … I just stopped and said, it's pretty damn good."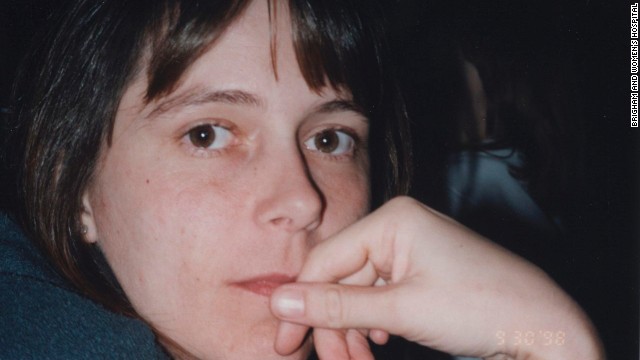 Carmen Tarleton before she was attacked with industrial-strength lye and burned over 80% of her body in June 2007.Tarleton said she hopes to be able to keep her current face, or at the least keep it until a new one can be found. "That's my hope, unless there is some sort of catastrophic event."And in that case, they might have to resort to grafts again."I signed up for this, I don't dwell on the consequences, I have no regrets. I know I have to focus on moving forward. I have had a rough year, and I hit lows — pain brings me there sometimes. But overall, I'm healthy," Tarleton said in a strong voice, with a laugh at the end.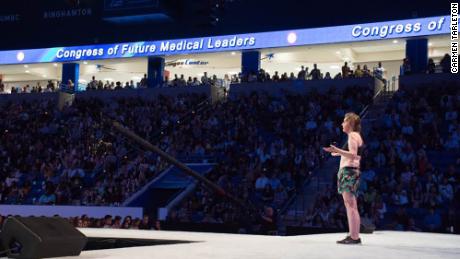 Tarleton speaks at the Congress of Future Medical Leaders in Lowell, Massachusetts, in 2018. Next to the picture on Facebook, she wrote, "Me, sharing it all, from story to scars!"At least 40 people worldwide have had face transplants, about 15 of them in the United States. A statement to CNN from the hospital says doctors are still determining next steps for Tarleton, "with hope that the wounds will heal. Alternative options include … potentially being re-evaluated for a second face transplant."Dr. Brian Gastman, a plastic surgeon at the Cleveland Clinic who has participated in three face transplants, told CNN that because it's a relatively new field "there's no guarantee on how long a face will last." One of his patients, Connie Culp, still has her transplanted face from 11 years ago.In the future, Gastman said, improved immune-suppression drugs will change the nature of transplantation.Tarleton travels alone to the hospital in Boston every two weeks."It's difficult, but I'm the ultimate optimist. I have a lot still to do. I've got grandchildren and I want to learn to play the guitar. I want to be around. I'm not ready to cash it in."
Source Link:
https://www.cnn.com/2019/09/26/health/face-transplant-rejection-carmen-tarleton/index.html
[-0.474098]
Comments
comments