(CNN)Daoud Nabi sought asylum in New Zealand more than 40 years ago after fleeing Afghanistan with his two sons.
Christchurch, the place he's called home since 1977, offered hope and safety for him and his family. But Nabi was murdered Friday by a gunman who stormed into two mosques and killed 49 people in a rampage that stunned the world. While authorities have not released details and information on the victims, his death was confirmed by his son, Yama Nabi. A number of Pakistani citizens were also in the mosques. Speaking to CNN in Abbottabad, Dr Khurshid Alam said his brother Naeem Rashid, 50, and his nephew Talha Rashid, 21, were among those killed.He said colleagues had confirmed the deaths to him. "He was in New Zealand for seven years, he used to teach at a university. My nephew was a student," he said.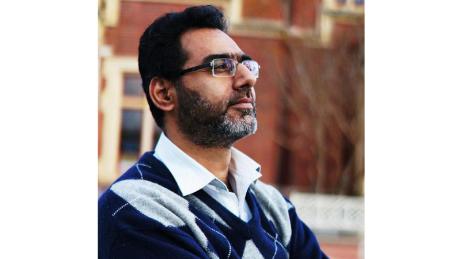 Naseem Rashid, 50.Read MoreKhaled Mustafa, a refugee from Syria, was killed in the attack on Friday, Syrian Solidarity New Zealand said on its Facebook page. He was at the mosque with his two sons for Friday Prayers when the shooter opened fire."Khaled Mustafa is a Syrian Refugee who has come with his family (wife and three children) to NZ, which they thought was the safe heaven, in 2018," Syrian Solidarity New Zealand said. The group said one of Khaled's two sons had undergone a six-hour operation in Christchurch Hospital on Friday night, while the other son was still missing. The group's spokesperson, Ali Akil, told New Zealand news media company 'Stuff' that he had spoken to Mustafa's wife, who was "devastated and deeply horrified." He added that she did not wish to speak with the media during this time, Stuff reported.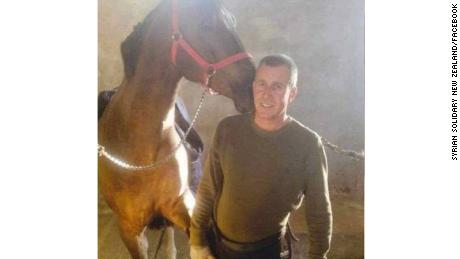 Syrian refugee Khaled Mustafa, who settled in New Zealand with his family last year, was killed. Lilik Abdul Hamid, from Indonesia, was killed in the shooting, Indonesia's Foreign Ministry confirmed on its Twitter account Saturday. The foreign ministry tweeted its "deep condolences" and offered "prayers for the deceased and the family left behind."The attack is the biggest massacre in New Zealand's modern history. Suspect Brenton Harrison Tarrant, who broadcast the attack live on Facebook, has been charged with one count of murder, but officials have said additional charges are forthcoming. A list compiled by the Red Cross shows people of more than 15 nationalities were in the mosques when the attack happened Friday evening. They included nationals from India, Syria, the United Kingdom, Saudi Arabia, Jordan, Egypt, Turkey and Pakistan, among other countries. Four Jordanian citizens were killed, and five who were wounded continue to be treated in hospital, Jordan's Foreign Ministry said in a statement issued Saturday. Mohammad Faisal, spokesperson for Pakistan's Foreign Ministry said New Zealand authorities had announced the names of six Pakistani nationals who were killed. They have been identified as Sohail Shahid, Syed Jahandad Ali, Syed Areeb Ahmed, Mahboob Haroon, Naeem Rashid and his son Talha Naeem. Faisal said three other missing people were still awaiting identification. This story will be updated as more information on the victims becomes available.
Source Link:
https://www.cnn.com/2019/03/16/asia/new-zealand-mosque-shooting-victims/index.html
[-0.704355]
Comments
comments