(CNN)The Kilauea volcano erupted three weeks ago in Hawaii, and between the gushing lava, ash and toxic gas, it's a never-ending nightmare for Lower Puna residents.
Gov. David Ige said the volcanic eruption and its aftermath have spread fear and uncertainty. Volcanic vents, or fissures, have cracked open across the area and gobbled up dozens of homes and vehicles.Another explosion was reported late Tuesday from the summit, sending ash 9,000 feet into the air. "It will get quiet for a little bit, then boom!" Ige said. "It's heart-wrenching."Several fissures, or cracks in the ground, are pumping out lava that's threatening a local geothermal plant. If lava gets in the wells at the plant, it can release hydrogen sulfide, a dangerous gas. Read MoreA previous flow encroached on the property this week, and authorities said they've reduced the chances of gas release.Since the Kilauea volcano erupted on May 3, sending a smoldering flow of lava into residential areas, authorities have ordered Leilani Estates and Lanipuna Gardens residents to take shelter in local community centers. Here are some of the major threats this week: It's injured one person A man hit by a "lava bomb" during eruptions says he's lucky to be alive. Darryl Clinton was trying to stop lava bombs that hit homes from catching fire. He fell victim when a bowling-ball sized lava bomb hit him and snapped bones in his legs."Then I got caught on the floor, fell on the floor, grabbed my foot and leg and held 'em together," he said.At least four people were airlifted over the weekend in Lower Puna.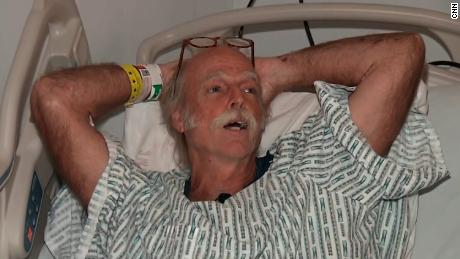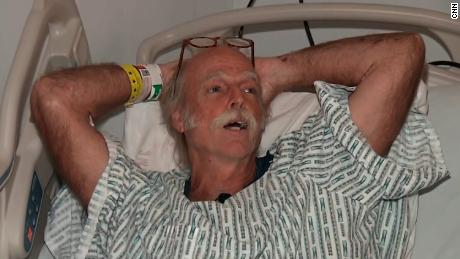 JUST WATCHEDMan defending home hit by volcano's 'lava bomb'ReplayMore Videos …MUST WATCH
Man defending home hit by volcano's 'lava bomb' 02:27It's affecting the air Officials plan to distribute free masks to protect families from volcanic ash. Stefani Hinkle said she knows her neighborhood is dangerous; she feels it in her burning throat. "I would take one breath, and it would hurt," the Pahoa resident said. "My throat was on fire. My eyes were burning." Hinkle and countless other residents on Hawaii's Big Island are fighting the toxic effects of sulfur dioxide, which is still spewing from cracks in the Earth's surface after the eruption on May 3. Since then, the summit of Kilauea has erupted periodically with no warning. The latest eruption happened Tuesday, Hawaii County's civil defense agency said, spewing toxic gas. "It tastes metallic. As soon as you get it in your mouth, you want to spit," Hinkle said. "Once I realized what was going on, I put on the particulate mask that they gave us."Officials have been handing out particulate masks to help residents of southeast Big Island breathe.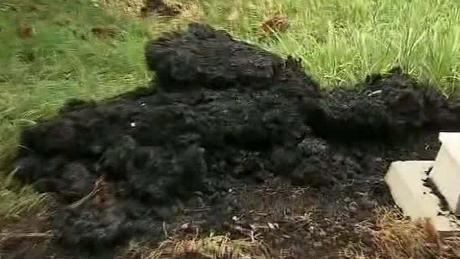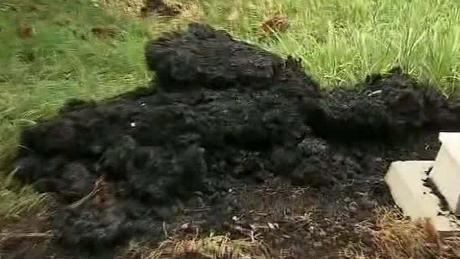 JUST WATCHEDHawaiians worry about lava bombs flying toward themReplayMore Videos …MUST WATCH
Hawaiians worry about lava bombs flying toward them 03:16It's put a geothermal plant at riskThen there's the risk of explosions at a geothermal power plant. Relentless lava flow has reached the Puna Geothermal Venture property, the civil defense agency said. The plant produces electricity by bringing steam up from underground wells and funneling it to a turbine generator. Officials are trying to prevent possible explosions or the release of toxic fumes by "quenching" most of the wells, Hawaii Emergency Management Agency spokesman Thomas Travis said. Quenching starts with filling underground wells with cold water. So far, 10 of the 11 wells at the geothermal plant have been quenched, Hawaii County officials said. Travis said workers might also try to plug the wells, perhaps by filling them with mud and capping them with iron plugs.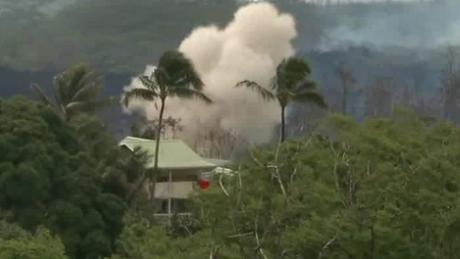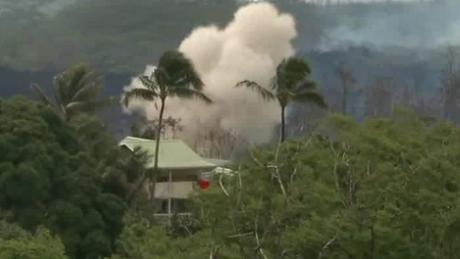 JUST WATCHEDDanger grows as fissures spew lava bombsReplayMore Videos …MUST WATCH
Danger grows as fissures spew lava bombs 03:16The ocean's not safe, eitherIn addition to the lava threatening homes and roads, it's also carving a fiery pathway toward the sea. Lava from the Kilauea volcano is hitting the Pacific Ocean and it's sending laze, a dangerous combination of hydrochloric acid and glass particles, into the air.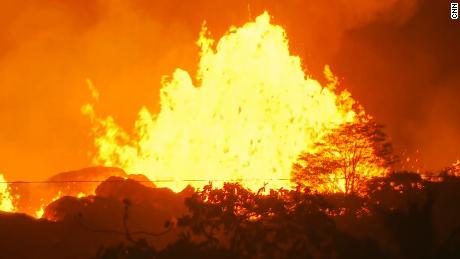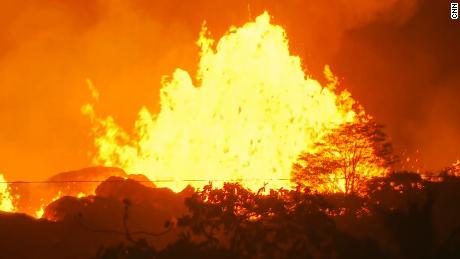 JUST WATCHEDNew danger as lava reaches Pacific OceanReplayMore Videos …MUST WATCH
New danger as lava reaches Pacific Ocean 02:38The financial toll is devastatingSince Kilauea's massive eruption, rivers of fire have swallowed at least 40 structures, hurled lava through cracks in the Earth's surface and devastated livelihoods.Madison Welch moved to Hawaii three months ago to be with her mother. She's already lost two tourism-related jobs due to Kilauea's eruption.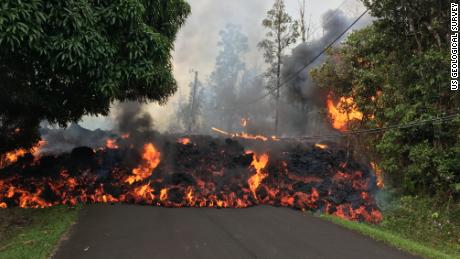 Hawaii's tourism industry gets walloped by volcano Hinkle, 46, who works in landscaping and hortculture, said she's financially stressed but can't leave now. Her partner is settled on Big Island, where he owns 90 acres of property.But as the days pass with no income, Hinkle is feeling nervous. "With as many normal bills as people have, you still don't know what's going to happen," she said. "It's not like this show is going to end tomorrow."
Source Link:
https://www.cnn.com/2018/05/23/us/hawaii-kilauea-volcano/index.html
[-0.587939]
Comments
comments