(CNN)The 2019 Longines Global Champions Tour and Global Champions League take place in 20 cities across the globe.
From February's opener in Qatar to the November's Prague Playoffs, the world's best show jumpers will do battle for record-breaking prize funds.Follow the progress of these prestigious competitions on CNN Sport below.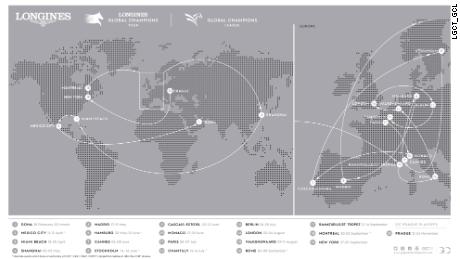 DohaDate: February 28 – March 2Read MoreLocation: Al Shaqab, Ar-Rayyan, Qatar.LGCT winner: Julien EpaillardLGCL winner: Shanghai SwansREAD: Epaillard edges champion Maher to clinch Global Champions Tour opener in Doha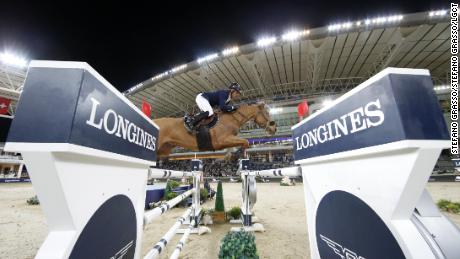 Julien Epaillard and Usual Suspect d'Auge race to victory in the jump-off.Mexico CityDate: April 11-13Location: Campo Marte, Mexico City LGCT winner: Jerome GueryLGCL winner: Shanghai SwansREAD: Jerome Guery triumphs in Mexico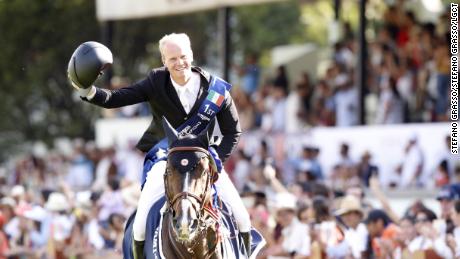 Jerome Guery and Quel Homme de Hus celebrate their first LGCT victory. Miami Beach: April 18-20Shanghai: May 3-5Madrid: May 17-19Hamburg: May 30 – June 1*Cannes: June 6-8Stockholm: June 14-16*Cascais-Estoril: June 20-22Monaco: June 27-29Paris: July 5-7Chantilly: July 12-14Berlin: July 26-28London: August 2-4Valkenswaard: August 9-11Rome: September 6-8*Saint Tropez: September 12-14Montréal: September 20-22New York: September 27-29Prague Playoffs: November 21-24*denotes events which have an extra day of CSI1*, CSI2*, CSI4*, CSIYH* competition before or after the CSI5* classes.
Source Link:
https://www.cnn.com/2019/03/04/sport/global-champions-tour-2019-equestrian-spt-intl/index.html
[-0.56002]
Comments
comments