Actor George Takei, who was sent to a Japanese prison camp with his family during World War II, said immigrant detention centers that separate migrant children from their parents are worse than what he experienced.
"At least during the internment of Japanese-Americans, I and other children were not stripped from our parents," Takei wrote in a piece published Tuesday in Foreign Policy. "We were not pulled screaming from our mothers' arms. We were not left to change the diapers of younger children by ourselves."
Takei was sent to a prison camp in Arkansas when he was 5 years old. Thousands of families of Japanese ancestry were sent to such camps in wake of the attack on Pearl Harbor.
Takei described how his parents told him that they were going on vacation and tried to soften the horror of what was happening to their family. He said he would not have been able to prevent "the scars of our unjust imprisonment from deepening on my soul" without the comfort and some sense of security that his family provided to him during the difficult period.
"As the Wartime Relocation Authority made clear, 'a Jap is a Jap.' That was their own 'zero-tolerance' policy," he said, referring to terminology Attorney General Jeff Sessions has used to justify family separation at the U.S.-Mexico border.
Takei, who has been a vocal critic of President Donald Trump in the past, called on the government to avoid repeating a dark period of the country's history.
Lawmakers on both sides of the aisle, religious leaders and the general public have widely criticized the Trump administration for its family separation policy.
An audio recording of distressed children crying out for their parents sparked backlash when it was released Monday, as did photos released over the weekend that show children held in chain-link enclosures at an immigrant processing facility in McAllen, Texas.
Sessions announced a "zero-tolerance" immigration policy in May, which has resulted in undocumented immigrants being separated from their children while being prosecuted. The administration has falsely claimed that it is enforcing a law, but there is no law that requires officials to separate families at the border.
Trump has said, repeatedly and erroneously, that Democrats are responsible for family separation.
It is the Democrats fault for being weak and ineffective with Boarder Security and Crime. Tell them to start thinking about the people devastated by Crime coming from illegal immigration. Change the laws!
— Donald J. Trump (@realDonaldTrump) June 18, 2018
Why don't the Democrats give us the votes to fix the world's worst immigration laws? Where is the outcry for the killings and crime being caused by gangs and thugs, including MS-13, coming into our country illegally?
— Donald J. Trump (@realDonaldTrump) June 18, 2018
Migrant children who are detained can suffer long-term psychological consequences due to the cramped quarters, stress and limited outdoor activity, according to child development researchers.
RELATED COVERAGE
Trump And His Allies Are Lying Through Their Teeth About Family Separations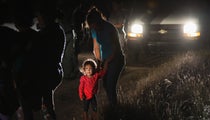 Less Than One-Third Of The Public Supports Family Separations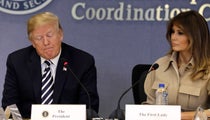 Melania Trump Criticizes Family Separation At The Border: 'Govern With Heart' Download
Source Link:
https://www.huffingtonpost.com/entry/george-takei-trump-immigration-policy-worse-than-japanese-prison-camps_us_5b291a06e4b0f0b9e9a57e0c
[-0.621293]
Comments
comments