New York (CNN Business)General Electric has fallen so hard that Wall Street is relieved its industrial businesses only burned $1.2 billion of cash during the first quarter.
Shares of GE (GE) climbed 6% in premarket trading on Tuesday after the company reported profit and revenue that exceeded forecasts. Wall Street is betting the company's recovery remains intact. GE's struggles continue to be driven by its slumping power division. Profit tumbled 71% in that unit as orders nosedived. Yet GE is standing by its 2019 guidance for industrial free cash flow to range between negative $2 billion and zero.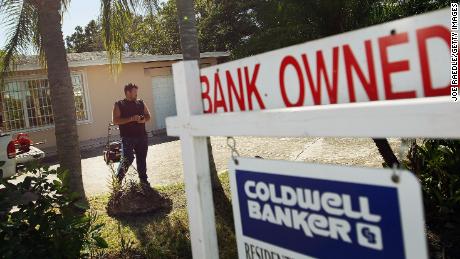 GE's subprime mortgage unit files for bankruptcy"I am encouraged by the improvements we are making inside GE," CEO Larry Culp said in a statement. "This is one quarter in what will be a multi-year transformation, and 2019 remains a reset year for us." Read MoreThat's despite the emergence of a new risk: the Boeing (BA) 737 Max crisis. A GE joint venture supplies the engines to the 737 Max, which has been grounded due to safety concerns. GE also owns 29 of the 737 Max aircraft through its airplane leasing business, GECAS."GE is also working arm in arm with Boeing while actively monitoring the grounding of the 737 MAX fleet," the company said. Culp, who became GE's first outsider CEO last fall, has moved urgently to try to fix the iconic company after years of bad decisions broke its balance sheet. GE slashed its dividend to a penny, accelerated sales of long-held businesses and promised to rapidly pay down debt. During the first quarter, GE announced the sale of its BioPharma unit to Danaher (DHR), closed the spinoff of its century-old railroad division and cleaned up its financial arm. GE Capital reached a $1.5 billion settlement with the Justice Department to resolve allegations against its defunct subprime lender WMC Mortgage. Last week, WMC filed for bankruptcy. "We continue to focus on reducing leverage and improving the underlying performance of our businesses," Culp said on Tuesday. GE Power sales fell 14% decline as the fossil-fuels division continues to get hurt by the rise of renewables. However, GE said its power business performed better than expected, and it reported a 6% increase in its orders backlog. GE has moved to fix the power division by cutting jobs and closing plants. Aviation continues to be a bright spot at GE. The jet engine division reported a 12% increase in revenue as orders rose 7% thanks to strong demand from manufacturers. GE shipped 424 LEAP engines during the first quarter, up from just 186 the year before. GE continues to wind down GE Capital, the financial arm that nearly ruined the company during the 2008 crisis. GE Capital reported a profit of $171 million, up from a loss of $1.8 billion a year ago. "GE remains focused on shrinking and de-risking GE Capital, including improving its leverage profile," the company said.
Source Link:
https://www.cnn.com/2019/04/30/investing/ge-earnings-stock/index.html
[-0.362376]
Comments
comments