New York (CNN Business)General Electric revealed plans on Tuesday to slash up to 1,044 jobs in France in a bid to halt the downward spiral of the conglomerate's power business.
The planned job cuts, which face stuff opposition from union leaders and politicians in France, would mostly impact workers at GE's (GE) gas power business located in Belfort, France.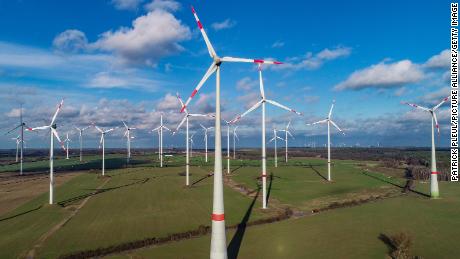 America's renewable energy set to surpass coal for the first month ever The belt-tightening highlights the intense pressure facing fossil fuels from the rise of renewables like solar and wind. GE Power, which makes turbines and systems for gas and coal-fired power plants, suffered a 71% plunge in first-quarter profit due to tumbling orders.GE was blindsided by the speed of the clean energy revolution, leaving the company with excess capacity for natural gas turbines. Now, GE is racing to stop the bleeding by rapidly shrinking its power footprint.In a statement, GE said the job cuts are part of the company's goal to "regain sustainable competitiveness" by improving operational and financial performance of its gas business and simplifying the organization. Read MoreA GE spokesman confirmed that up to 792 gas power jobs could be cut, with the remaining 252 positions at risk mostly in back-office support functions.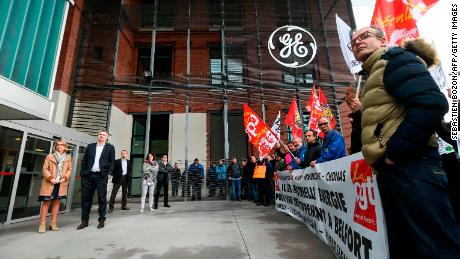 General Electric employs about 4,300 people at its power hub in Belfort, France. GE is aiming to rapidly reduce costs due to the shift away from fossil fuels in favor of renewable energy.'Hard blow' to FranceCutting jobs in France can be tricky and time-consuming because of the country's tough labor laws and powerful unions. Politicians are already pushing back. French Finance Minister Bruno Le Maire on Tuesday described the planned job cuts at Belfort as a "hard blow" and pledged to fight to save jobs at the plant, according to Reuters. Le Maire told France's lower house of parliament that he will look to guarantee the industrial future of the Belfort site.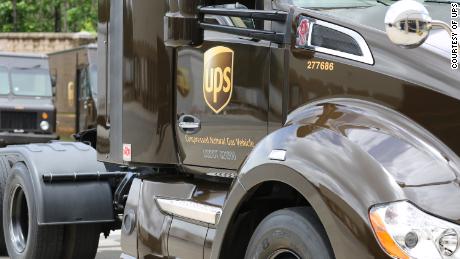 UPS is turning trash into gas to clean up its emissionsGE stressed that the actions will not be "finalized" until the "industrial and socio-economic" implications are discussed with union officials.France is a major hub for GE, serving as the headquarters five of the company's global divisions, including renewable energy and offshore wind. GE employs 16,000 people in France, including about 4,300 people who work at Belfort alone.Years long turnaround at GE Power But the Belfort facility is exposed to the rapidly changing energy market. Fossil fuels continue to lose ground to renewable power due to rising concerns about climate change and dramatic declines in solar and wind technologies. GE acquired the Belfort site from Alstom in 1999. The company doubled down on fossil fuels in 2015 in a separate acquisition from Alstom that has been a disaster. Last year, GE took a $22 billion goodwill impairment charge to reflect the deterioration of the power business it acquired.GE Power remains the most troubled part of the GE empire. The division lost nearly $1 billion in 2018 and executives have warned it will continue to struggle. GE recently warned it expects its industrial businesses to burn up to $2 billion in 2019."We have a significant multi-year turnaround ahead of us," CEO Larry Culp told shareholders at the company's annual meeting earlier this month. "We didn't get here overnight. It's going to take a while to work through that."
Source Link:
https://www.cnn.com/2019/05/28/investing/ge-job-cuts-france-power/index.html
[-0.672317]
Comments
comments