A senior political analyst for Fox News, President Donald Trump's favorite cable news network, blasted the president's brief statement on Saturday about the death of Sen. John McCain (R-Ariz.).
"Still not a kind word about McCain himself," Hume tweeted.
Still not a kind word about McCain himself. https://t.co/kKflh8Iq33
— Brit Hume (@brithume) August 26, 2018
Trump has been vocal about his dislike for McCain, who died Saturday more than a year after he was diagnosed with brain cancer. The former Republican presidential nominee was one of Trump's most outspoken critics from the president's own party. He reportedly disinvited Trump to his funeral.
The two men have been political foes for several years. Trump made headlines in the summer of 2015 when he mocked McCain's military record at a political forum in Iowa, suggesting he wasn't a "war hero" because he had been held as a prisoner of war in North Vietnam for over five years.
"I like people who weren't captured," Trump said at the time.
McCain's rebuttals were generally measured, in contrast to the president's brash rhetorical style. He frequently criticized the president's policies and tone, taking aim at Trump's friendly relationship with Russian President Vladimir Putin and famously sinking legislation to repeal and replace the Affordable Care Act.
Hume wasn't the only one to point out Trump's lackluster tribute to McCain. Twitter users also bashed Trump for sharing an Instagram post about McCain's death that featured a picture of himself.
Donald Trump's Instagram post about the death of John McCain features… wait for it… a photo of Donald Trump. pic.twitter.com/sRKFTWfrZS
— Shannon Watts (@shannonrwatts) August 26, 2018
Tonight, the Obamas released an official statement from his personal office on the death of Sen. John McCain. As did the Clintons. As will the Bushes. And Carter. These statements have been carefully considered, worded, and prepped ahead of time.And Trump? A 21-word tweet.
— Charlotte Clymer?️‍? (@cmclymer) August 26, 2018
Extraordinary — Trump in his tweet wouldn't praise McCain's qualities even in death. What a small, petty excuse for a human being.
— Aaron David Miller (@aarondmiller2) August 26, 2018
Trump has arrived at his Virginia golf club, per pool report. He seemed to tweet about the economy en route. No official statement or comment on McCain past tweet last night wishing his family well.
— Josh Dawsey (@jdawsey1) August 26, 2018 RELATED COVERAGE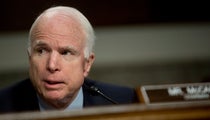 John McCain, Senator And Former Republican Presidential Nominee, Dead At 81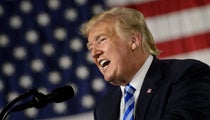 Trump Reacts To John McCain's Death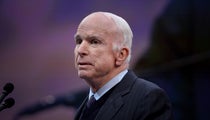 17 Photos To Commemorate John McCain's Life Download
Source Link:
https://www.huffingtonpost.com/entry/fox-news-trump-mccain_us_5b82b568e4b072951513d198
[-0.282879]
Comments
comments