Chicago (CNN)In a move widely expected to revive the national media spotlight on hate crime allegations made by "Empire" actor Jussie Smollett, a Chicago judge on Friday announced the appointment of a special prosecutor to investigate how local prosecutors handled the TV actor's case.
In announcing his choice of former US Attorney Dan K. Webb as the special prosecutor, Cook County Circuit Court Judge Michael Toomin now gives an independent, experienced trial attorney the authority and time to examine why Cook County State's Attorney Kim Foxx dropped 16 disorderly conduct charges against Smollett after a high-profile Chicago Police investigation that lasted several weeks using dozens of investigators.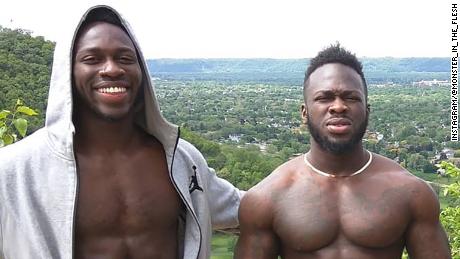 Brothers implicated, then cleared, in Jussie Smollett case sue actor's legal team for defamationWebb will have authority to file new charges, if deemed appropriate, against Smollett following his investigation.The gay black actor claimed in January that he was the victim of a hate-fueled attack, but police in February claimed Smollett staged it.Smollett, 36, was indicted on 16 felony counts but prosecutors unexpectedly dropped all charges. Prosecutors said Smollett had forfeited his $10,000 bail money and done community service.Read MoreChicago Police Superintendent Eddie Johnson said Smollett paid two brothers $3,500 to stage the attack and take "advantage of the pain and anger of racism to promote his career."The brothers, Olabinjo and Abimbola Osundairo, were cleared when prosecutors announced Smollett had orchestrated a hoax.Chicago Police spokesman Anthony Guglielmi said of Friday's development: "We stand firmly behind the work of our detectives, prosecutors and an independent grand jury who brought the initial criminal charges against Mr. Smollett."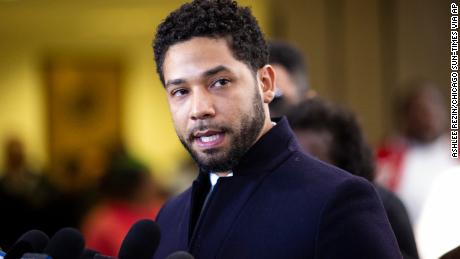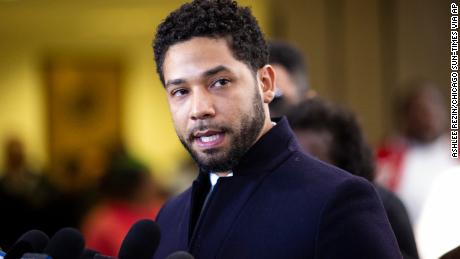 JUST WATCHEDGet caught up on the Jussie Smollett sagaReplayMore Videos …MUST WATCH
Get caught up on the Jussie Smollett saga 02:28Currently a private attorney and executive co-chairman of a large law firm in Chicago, Webb is no stranger to investigating corruption in the city.In the 1980s, he helped lead the sweeping investigation known as Operation Greylord, which resulted in corruption charges against more than 90 people including lawyers, judges, police officers and Cook County court employees. As a federal prosecutor, Webb successfully prosecuted retired Adm. John Poindexter for his involvement in the Iran-Contra scandal during the Reagan administration."His background, experience and qualifications make him an imminently understandable choice," Toomin said while announcing his decision.Toomin said he has known Webb for almost 50 years and that the two have gone hunting and fishing together, although over their years as attorneys were also opponents in the courtroom.Friday, Toomin said all of the responses to his special prosecutor requests to public officials were "less than enthusiastic."Of the 30 responses he received, 27 state's attorneys responded with no interest in handling the case, one responded maybe and two answered yes.Smollett defense attorney Tina Glandian objected in court to Webb's appointment, citing the two state's attorneys who said they would be willing to serve."Well, you're right," Toomin responded. "It was my call." Toomin said the two attorneys who answered "yes" wouldn't have been able to deliver to the capacity he felt comfortable with.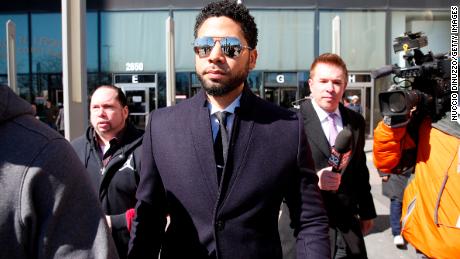 Chicago police release bodycam footage of Jussie Smollett reporting his attackSheila O'Brien, a retired Illinois appellate court judge who initiated the petition to appoint a special prosecutor in the case, called Toomin's decision Friday a "great day for justice.""Now we have a special prosecutor who will take a look at the original case and decide if it is worthy of re-prosecution and also how the original case was handled by the state's attorney's office," O'Brien told media after the decision.Overall, special prosecutor investigations in Chicago are relatively rare and reserved only for cases with the highest significance. They include the torture of black suspects in the late '70s and '80s by then-Police Commander Jon Burge and the 2014 death of Laquan McDonald at the hands of Officer Jason Van Dyke. Webb has served as a special prosecutor before, including two previous cases in Chicago, according to his firm. One of those cases was the 2004 death of 21-year-old David Koschman, who was punched by 29-year-old Richard Vanecko, the nephew of then-Mayor Richard Daley.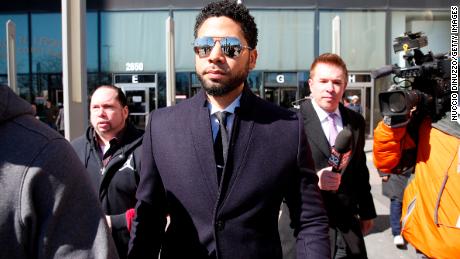 Jussie Smollett returns to Instagram with Pride month messageFollowing Friday's announcement, Webb said his work this time will be pro bono, charging the county only for out-of-pocket expenses. He also briefly described how he intends to begin his investigation."One of the first things we're likely to do is file a motion before Judge Toomin requesting the appointment a special grand jury to assist the special prosecutor in carrying out our duties," he said."I don't want to reinvent the wheel," Webb said. "There are four government agencies that have already done some form of factual investigation, either ongoing or has already been concluded. And I intend to interact with those four agencies very quickly."In addition to Chicago Police and the Cook County State's Attorney's office, Webb said the other two are the inspector general of Cook County and the FBI.With her petition for a special prosecutor successfully over, O'Brien says she plans to follow Webb's investigation as a spectator."We have to always have the truth in any case," she said. "The public has to know that every case we have is handled fairly and according to the law. So we are going to be assured of that now."
Source Link:
https://www.cnn.com/2019/08/23/us/jussie-smollett-case-special-prosecutor/index.html
[0.248668]
Comments
comments