Story highlightsWilliam Cox and James Hollingsworth make pact in Vietnam bunkerFor first time in half century, old marine marks New Year's without buddy
(CNN)Hunkered in a Vietnam bunker, with rockets and mortar shells raining down, the two Marines made a pact.
It was New year's Eve, 1968. And they promised that if they survived the war and made it home alive, the two would call each other every New Year's Eve. And they did. For nearly half a century, Master Sgt. William Cox and Sgt. James Hollingsworth checked up on each other. But on Sunday, Cox will ring in the New Year alone. His friend "Hollie" died in October. He was 80 years old.Read More A promise made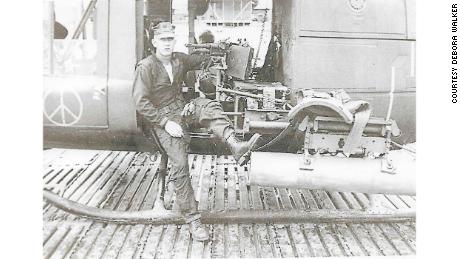 Cox as a helicopter door gunner in the Vietnam War.Cox and Hollingsworth flew missions together as helicopter door gunners. On the ground in Vietnam, Hollingsworth helped maintain the choppers. Cox kept track of ammunition. In the midst of war, their friendship was a refuge. "Hollie and I, we had our antics to relieve the tension," Cox said. They told each other things they didn't tell anyone else. "Sometimes we would laugh, sometimes we would cry."'You know me better than my family,'" Cox recalls Hollingsworth telling him.A promise kept Hollingsworth or "Hollie" moved to Georgia after his tour in Vietnam. Cox stayed in the Marine Corps, serving 20 years. Early this year, Cox went to Georgia to visit his friend. It was clear there wouldn't be a New Years phone call on the 50th year of their pact.Hollingsworth was terminally ill and asked his battle buddy to deliver the eulogy at his funeral.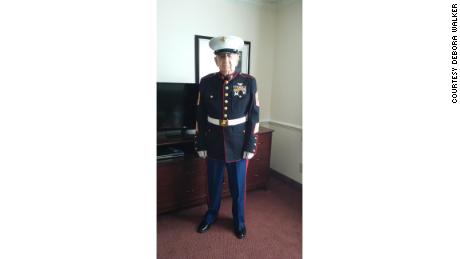 Cox in uniform before Hollingworth's funeral. "After I left his house, I broke down," Cox recalled. "Not about what he asked me to do, but that he was going to be checking out of life, and I was going to be a part of his departure. But I was obligated."A final farewellIn October, Cox fulfilled that final promise. He gave Hollingsworth's eulogy and then stood vigil beside the coffin.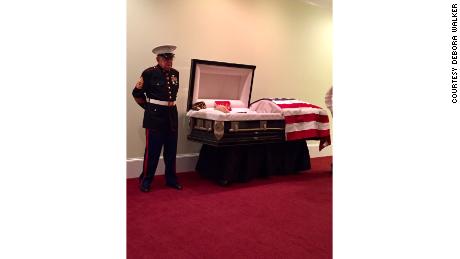 Cox stands guard at Hollingsworth's casket."I wanted to be with him as long as I could," he said. "If it had been me, he would have been standing there."The Marine Corps motto is "Semper Fidelis," Latin for "always faithful," and those words resounded as Cox stood by Hollingsworth one last time. He ended the eulogy with a phrase the two used to repeat: "Hollie, you keep 'em flying, and I'll keep 'em firing."
Source Link:
http://www.cnn.com/2017/12/31/health/iyw-marine-feel-good-trnd/index.html
[-0.604213]
Comments
comments