First lady Melania Trump accompanied President Donald Trump to a briefing on disaster preparedness Wednesday, marking her first public appearance after nearly a month of rampant speculation regarding her whereabouts.
"She went through a little rough patch, but she's doing great," the president said, acknowledging the first lady's presence at the start of the meeting at the Federal Emergency Management Agency. "The people of our country love you, so thank you, honey."
Pres. Trump to first lady Melania Trump during visit to FEMA headquarters: "She went through a little rough patch, but she's doing great." https://t.co/Jw7d52ECX8 pic.twitter.com/DEbefhddmL
— ABC News Politics (@ABCPolitics) June 6, 2018
The first lady had briefly appeared Monday at a White House event for Gold Star families, but that was closed to the press.
Melania Trump's last public appearance was on May 10, shortly before undergoing surgery for a benign kidney condition. She was hospitalized until May 19 and had not appeared in public at White House events since ― including not accompanying her husband and other members of her family to Camp David last weekend.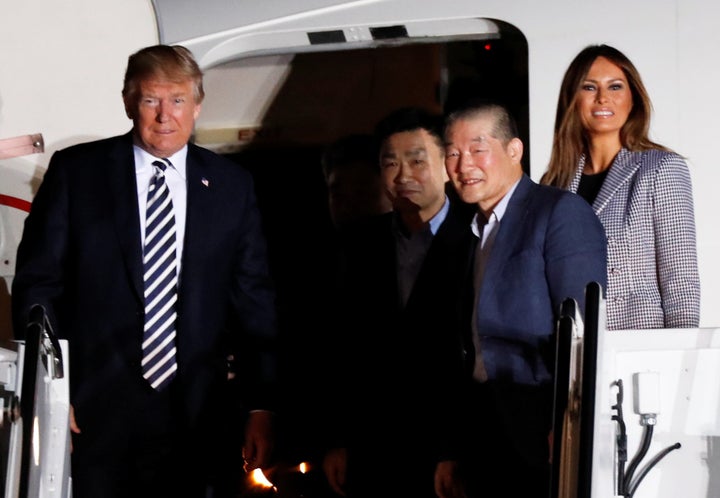 Jim Bourg / Reuters First lady Melania Trump's last public appearance was on May 10, when she and President Donald Trump welcomed the return of hostages held in North Korea.
Her apparent lack of activity for nearly a month sparked rumors about where she was, particularly given persistent reports that she and the president frequently spend time apart.
The first lady tweeted last week that everything was fine, in an attempt to quell the talk. She also chided the press for "working overtime" in inquiring about her activities — even though she is a public figure.
I see the media is working overtime speculating where I am & what I'm doing. Rest assured, I'm here at the @WhiteHouse w my family, feeling great, & working hard on behalf of children & the American people!
— Melania Trump (@FLOTUS) May 30, 2018
The tweet only fueled more speculation, partly because it mirrored the president's typical rhetoric and writing style.
The first lady's communications director, Stephanie Grisham, further criticized the media coverage on Monday in a statement to The New York Times.
"Mrs. Trump has always been a strong and independent woman who puts her family, and certainly her health, above all else, and that won't change over a rabid press corps," Grisham said. "She's confident in what she is doing and in her role, and knows the rest is just speculation and nonsense."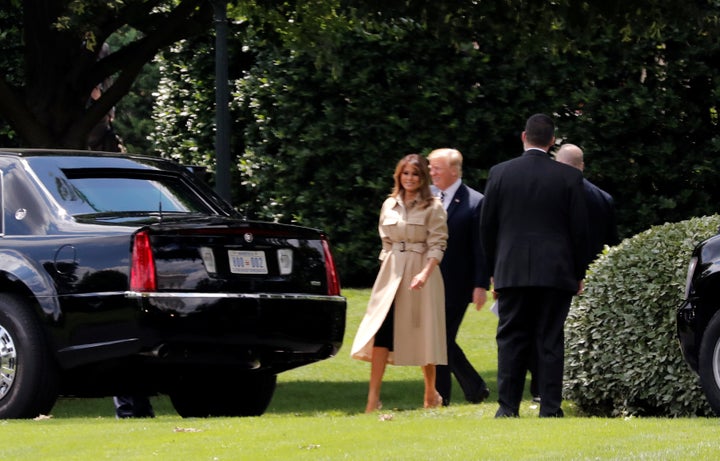 Carlos Barria / Reuters First lady Melania Trump leaves the White House earlier on June 6.
The president fired off several related tweets Wednesday morning labeling the "fake news media" as "so unfair" and "vicious." He claimed — without evidence — that "four reporters" did not report that they spotted the first lady "walking merrily along to a meeting" last week.
After The Washington Post wrote last month that the Trumps lead largely separate lives, the couple appeared together at a previously scheduled event announcing Melania Trump's policy initiatives.
RELATED COVERAGE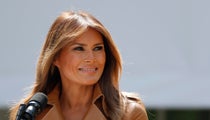 'Missing' Melania Trump Briefly Surfaces To Attend White House Event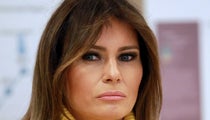 First Lady Won't Accompany President To G7 Or Singapore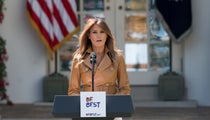 Melania Trump Is Forging Her Own Path As First Lady, In Spite Of Her Husband Download
Source Link:
https://www.huffingtonpost.com/entry/melania-trump-first-public-appearance_us_5b16ba0be4b09578259c1931
[0.213661]
Comments
comments