Story highlightsThe electric Ferrari created by Eric Hutchison is 10 seconds faster than the original gas versionIt cost him $10,000 to buy from a junk yard after being destroyed in an engine fireIn 2016, Ferrari boss Sergio Marchionne said an electric Ferrari would be "obscene"
(CNN)Purists may be horrified by the thought of an electric Ferrari, but can speed win them over?
After thousands of hours of restoring and modernizing one of Ferrari's luxury sports car, Californian Eric Hutchison accomplished the unthinkable and created the very first — and, as it turns out, fastest — electric 1978 Ferrari 308 GTS.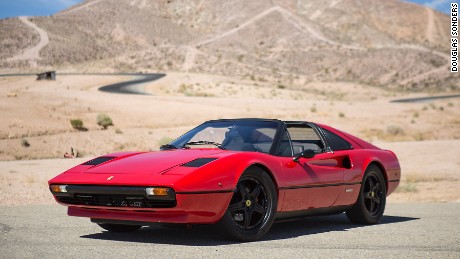 California-based company Electric GT turn 1978 Ferrari 308 into an electric car. "I really was dying to know how this 308 compared to a stock 308," Hutchison, of electric car conversion specialist Electric GT, tells CNN Supercharged."We had a professional driver drive both cars in a timed environment on the same track — about a mile and a half — and the professional driver did that lap in 1:26 with a gas Ferrari."Next up was Hutchison's electric creation.Read More"The electric car absolutely decimated the gas car," he says."Watching the professional driver off the line, the electric car left like a 25-foot burn out as he was just gripping for traction."The so-called 308 GTE finished the same track 10 seconds faster.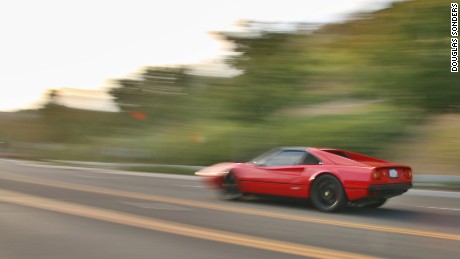 The "308 GTE" was 10 seconds faster than the classic gas sports car.The opportunity for speed is what makes the car a perfect vehicle to transform, according to Hutchison."The Ferrari makes a great candidate for conversion because when you're converting the car to electric you're adding power, you're doubling the power, you're doubling the torque," he says."This car was meant for speed. It might not have been engineered for this much speed, but it handles it really well. This car actually goes so much better and it feels natural with this amount of power in it."'It was a mess'Hutchison found the 1978 Ferrari totally destroyed after a catastrophic engine fire — the motor and all of its electronics were irreparable. But $10,000 later, he was the owner of a Ferrari 308 shell.
Hutchison says he was horrified when he brought the Ferrari 308 home from the junk yard."When I brought the project home from the junk yard, I was completely horrified," he says."It had been burned up in a fuel fire, gasoline leaked on the motor. It smelled, all the rubber was melted, there was broken glass. It was frankly a mess."It was a labor of love. Hutchison quit four times in the two years that it took to restore the vintage car, but finally after thousands of hours of stripping the car, restoring its frame and recycling the parts the team no longer needed, it was finally complete — though not without controversy.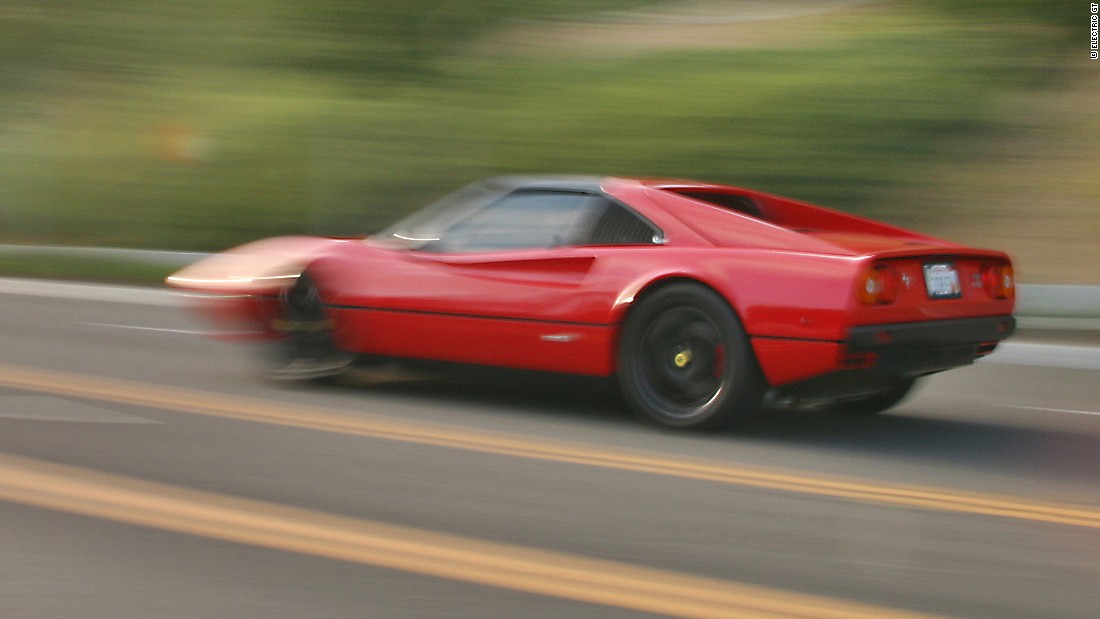 Photos: California-based company, Electric GT has turned this 1978 Ferrari 308 GTS into an electric car. Hide Caption 1 of 11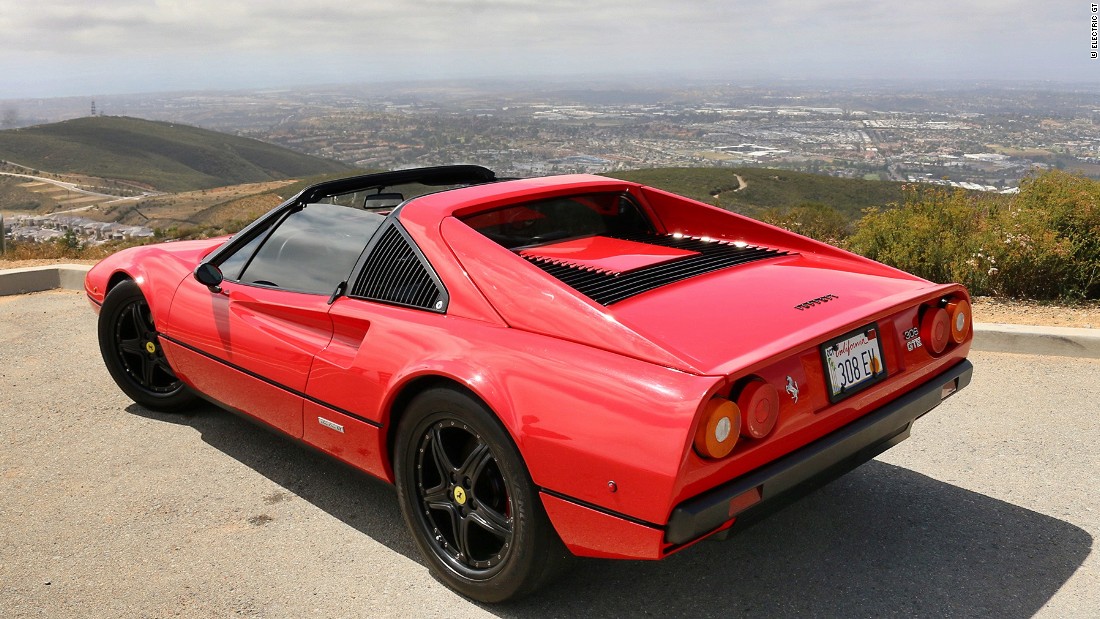 Photos: A similar Ferrari 308 model became famous in the 1980s in the TV detective series, "Magnum P.I." starring Tom Selleck. Cue the theme music! Hide Caption 2 of 11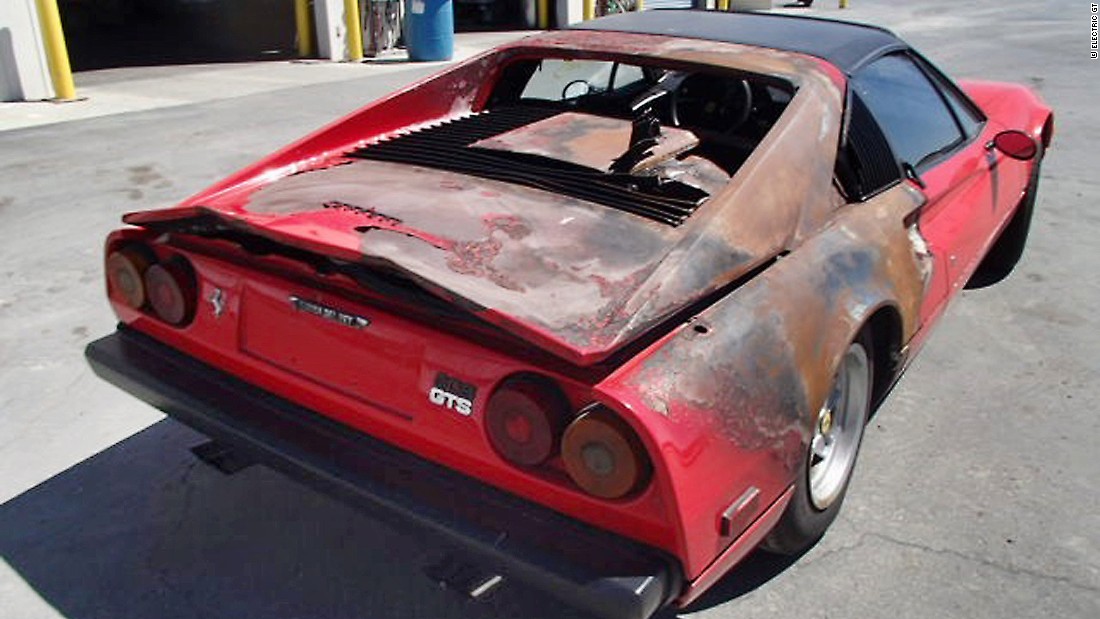 Photos: The car met a fiery end on a California highway according to it's restorer Eric Hutchison who says the car, if not regularly serviced, was prone to the fuel hose bursting. Hutchison picked up the wreck in a San Diego scrap yard for $10,000. Hide Caption 3 of 11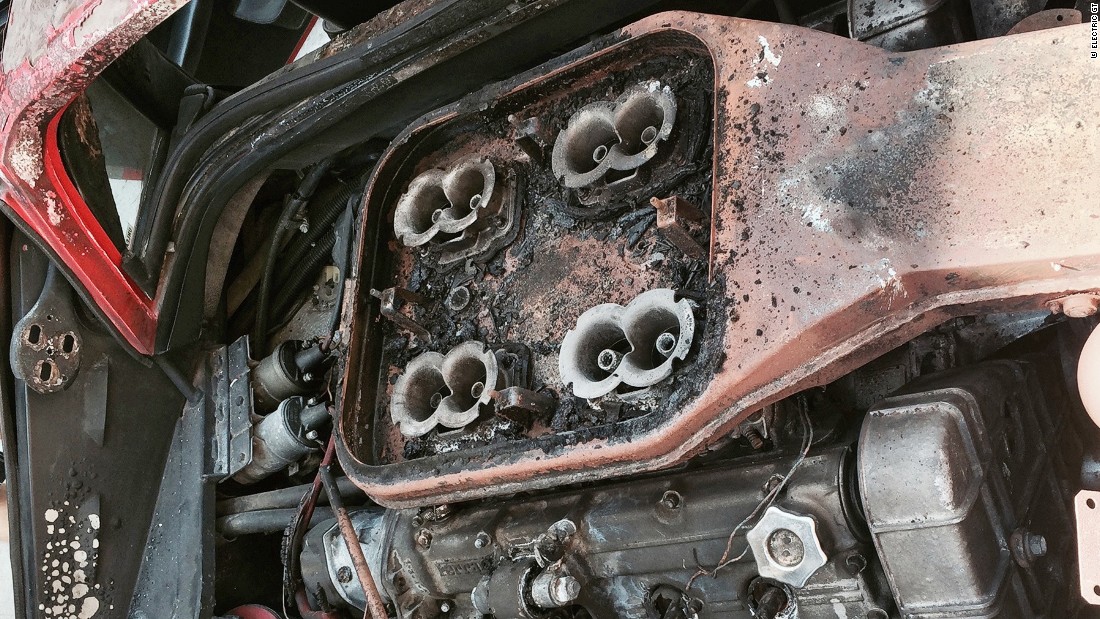 Photos: Hutchison and his friend and electric car restorer Michael Bream set about replacing the burned-out remains V8 engine and its four Weber carburetors with a electric motor.Hide Caption 4 of 11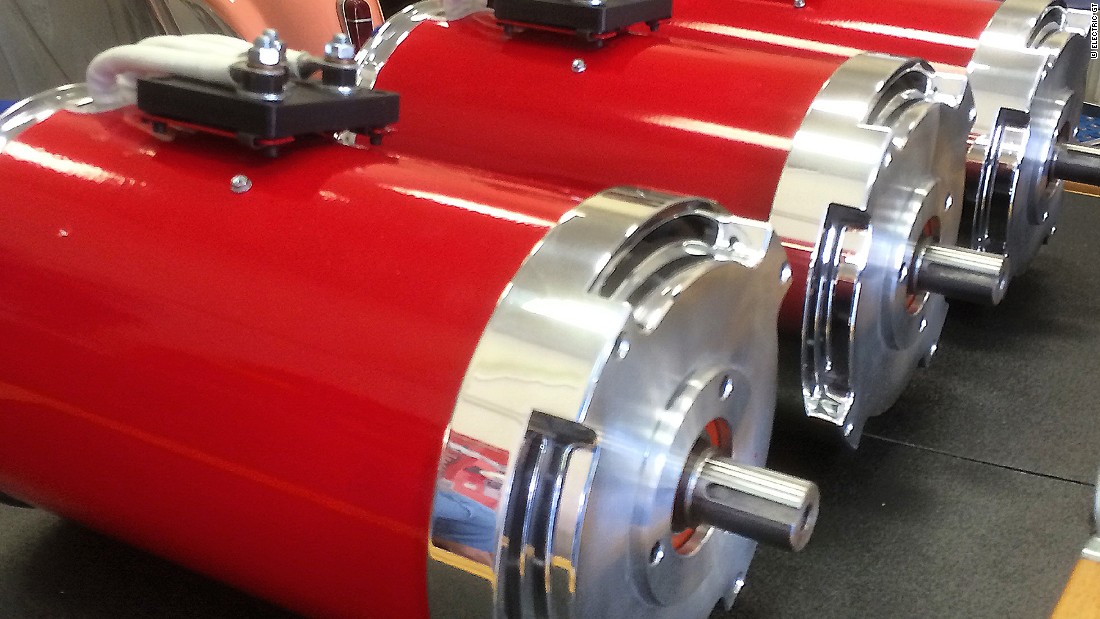 Photos: The new triple electric motor sits in the position where the V8 originally sat. Hide Caption 5 of 11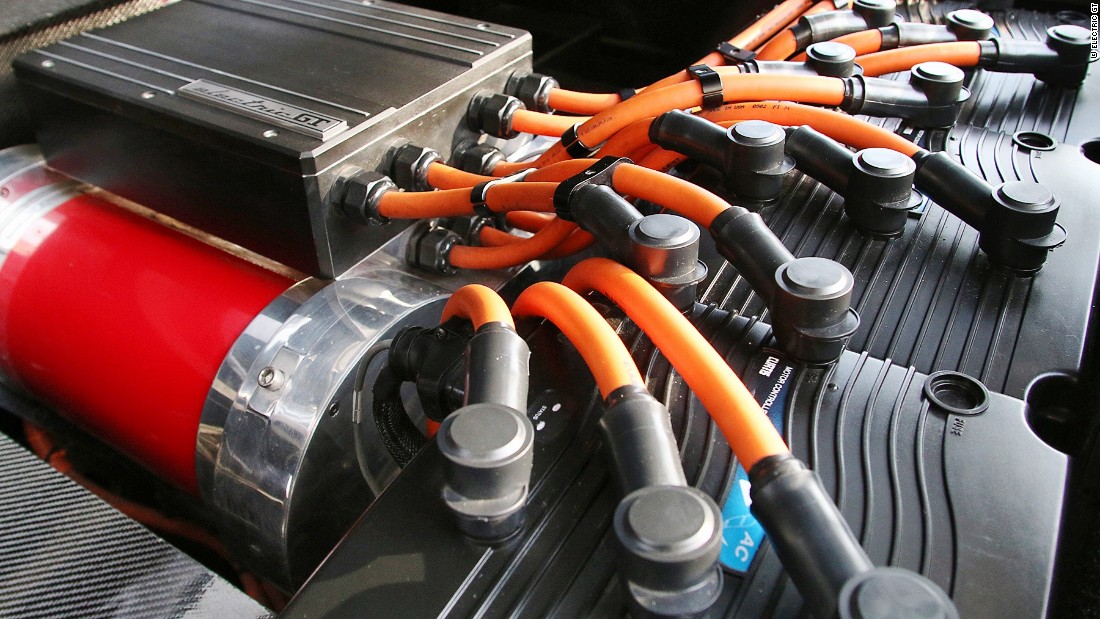 Photos: The motors are powered by three batteries — one at the front of the car and two at the back where the gas tanks used to sit.Hide Caption 6 of 11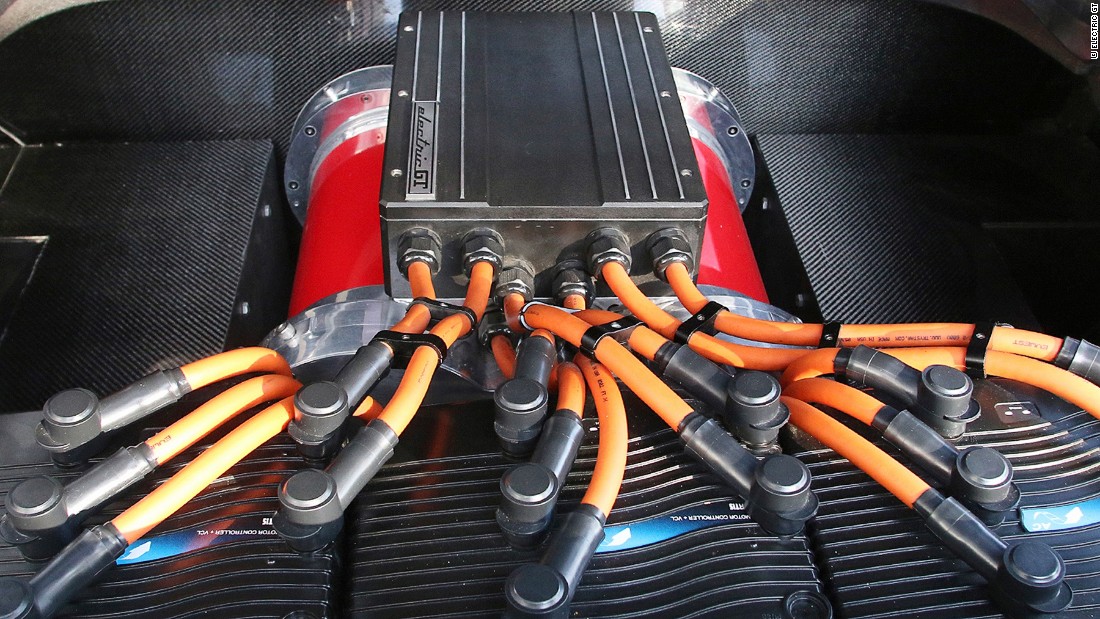 Photos: The current battery capacity is 30 kilowatts but Hutchison says that capacity can be doubled. Hide Caption 7 of 11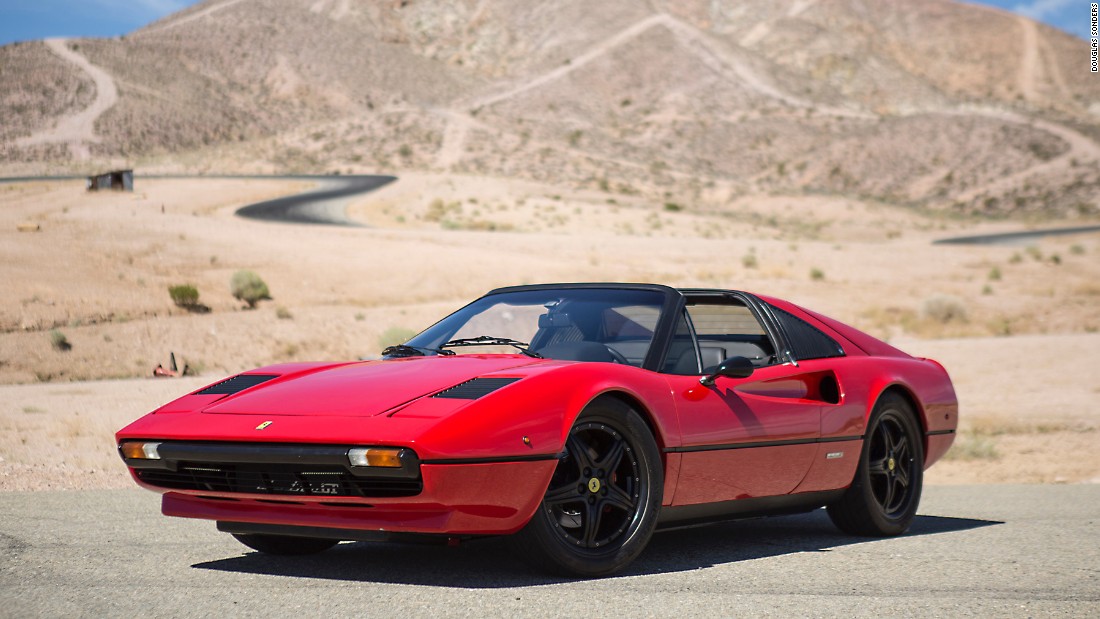 Photos: The car currently has a range of 70-100 miles, Hutchison says. Hide Caption 8 of 11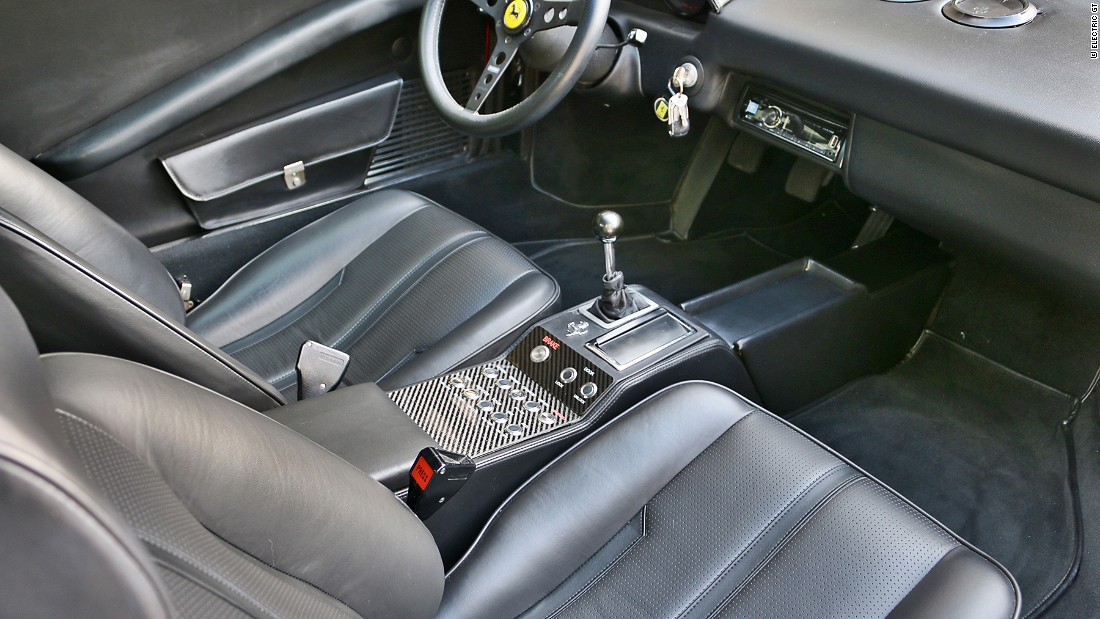 Photos: Hutchison used a Porsche G50 5 speed gearbox in a "flipped mid-engine orientation." Manual gearboxes in EVs improve efficiency and performance, according to Electric GT.Hide Caption 9 of 11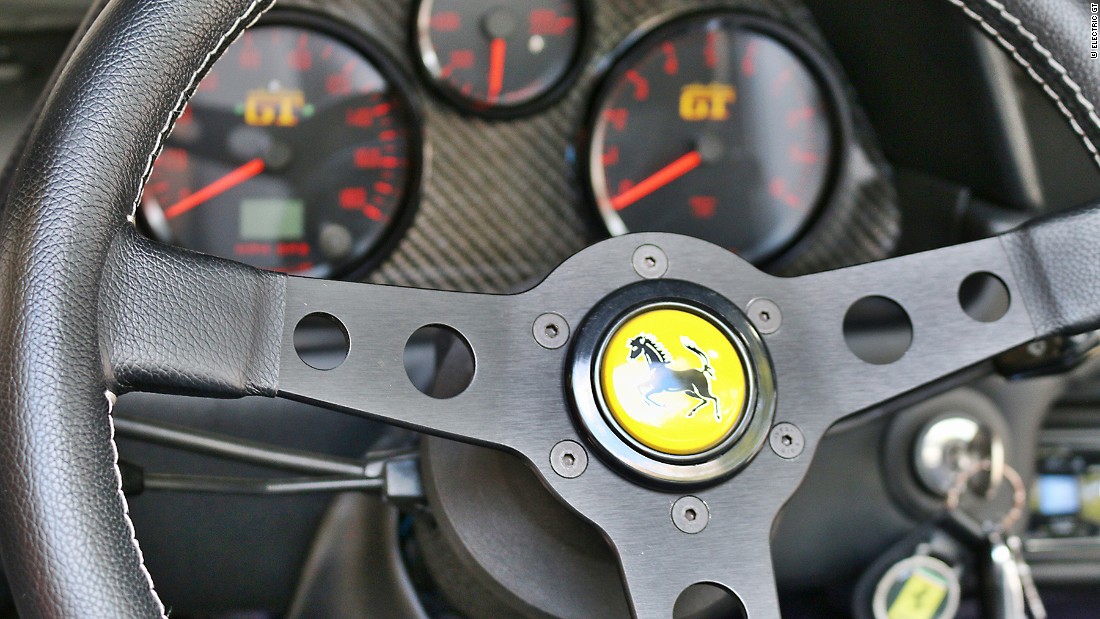 Photos: Hutchison's 18-month restoration was followed by Ferrari enthusiasts in the online forum FerrariChat.com. "Several guys from the forum came to see the project and some even flew across the country. The support was awesome," Hutchison says.Hide Caption 10 of 11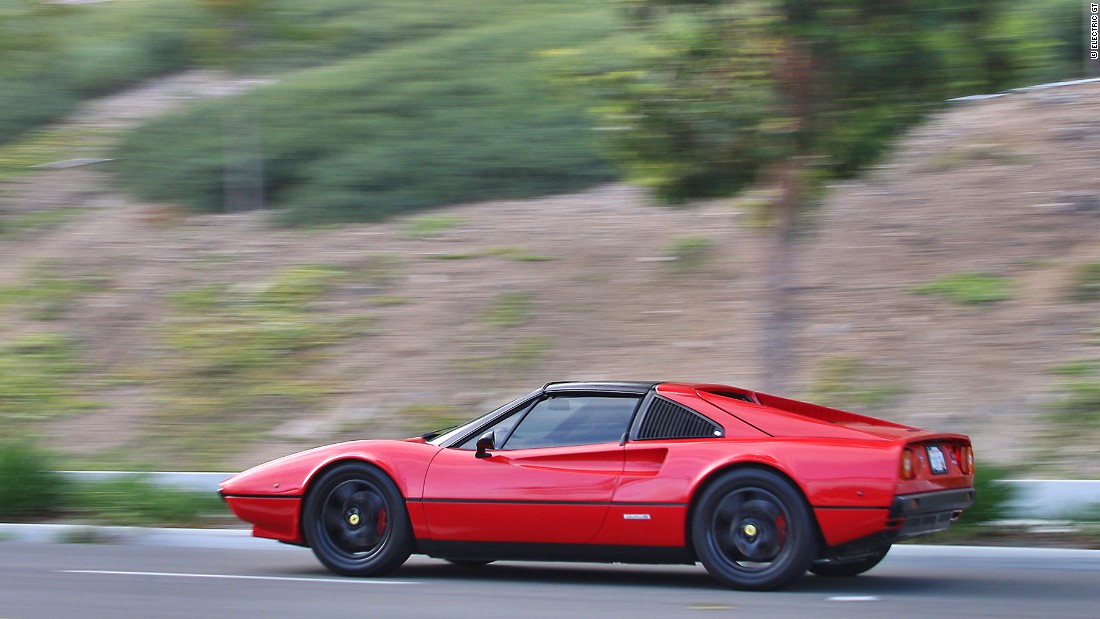 Photos: Hutchison will be racing at the Re-Fuel Electric Car Races at the Laguna Seca Raceway in Monterey on May 22. "I love that I can drive a high performance Ferrari by charging it on my solar panels at home," Hutchison said. READ THE FULL STORY HERE Hide Caption 11 of 11











In 2016, Ferrari boss Sergio Marchionne said an electric Ferrari would be "obscene." What's the point of a silent Ferrari when the aggressive sound of its engine is a crucial part of the driving experience, he argued.And while Marchionne has since changed his stance, admitting that the luxury automaker will move towards electrification by 2020, Hutchinson couldn't wait that long."Converting what is historically a gas car with a big roar to all electric is extremely polarizing in public," Hutchison says."I have been shamed, told, 'what the heck have you been doing?,' or 'why did you do that project?' "There's always going to be the purists, and then there's going to be the new wave of electric performance, and the one car that polarizes it more than anything is nothing but a Ferrari."'Phenomenal' driving experienceThe roar of Hutchison's car, which has three batteries — one in the front and two in an L-shaped configuration where the gas tanks used to sit — has been replaced by a quieter electric hum."There's something very calming about sitting in a car when it's not making any engine noise," he explains. "You put your foot down on the pedal in this car, it elicits fear, it's scary, it launches, it explodes and that there's no noise and then you put your foot down and you hear your tires ripping.
The adrenaline of getting in an electric car with this much power on a Ferrari frame is phenomenal. Indescribable.
"The adrenaline of getting in an electric car with this much power on a Ferrari frame is phenomenal. Indescribable."But is it comparable to an original Ferrari?"Not by any means," Hutchison admits. "It's a whole different experience."The association with noise and shifting is an automotive experience … the symphony changes tremendously and the car — the feeling, the motors — sound much more like a jet engine when they fire up."So there are other noises that come with the change and if you compare it to what a Ferrari has sounded like forever, of course, it's not a Ferrari engine."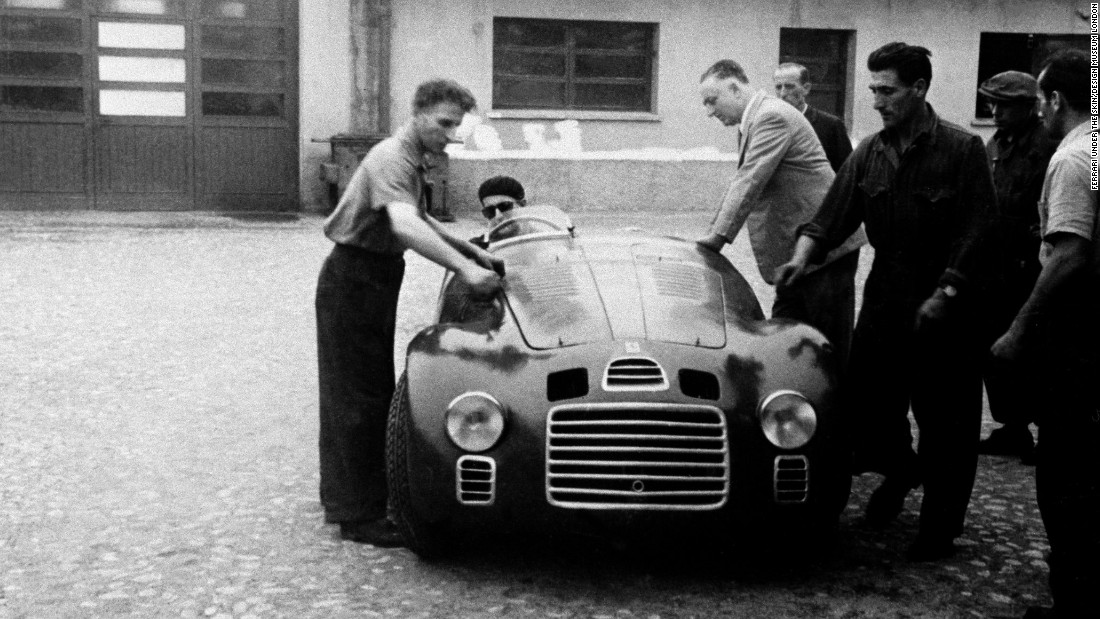 Photos: Ferrari Under the SkinFerrari 125-S, 1947 – The first ever Ferrari was fired up and left the Maranello factory gates 70 years ago. What followed would reshape motorsport history.Hide Caption 1 of 18
Photos: Ferrari Under the SkinFerrari 125-S side view, 1947 – That car, the 125-S, boasted a 1.5-liter V12 capable of producing around 118bhp — a far cry from the speed machines of today. Hide Caption 2 of 18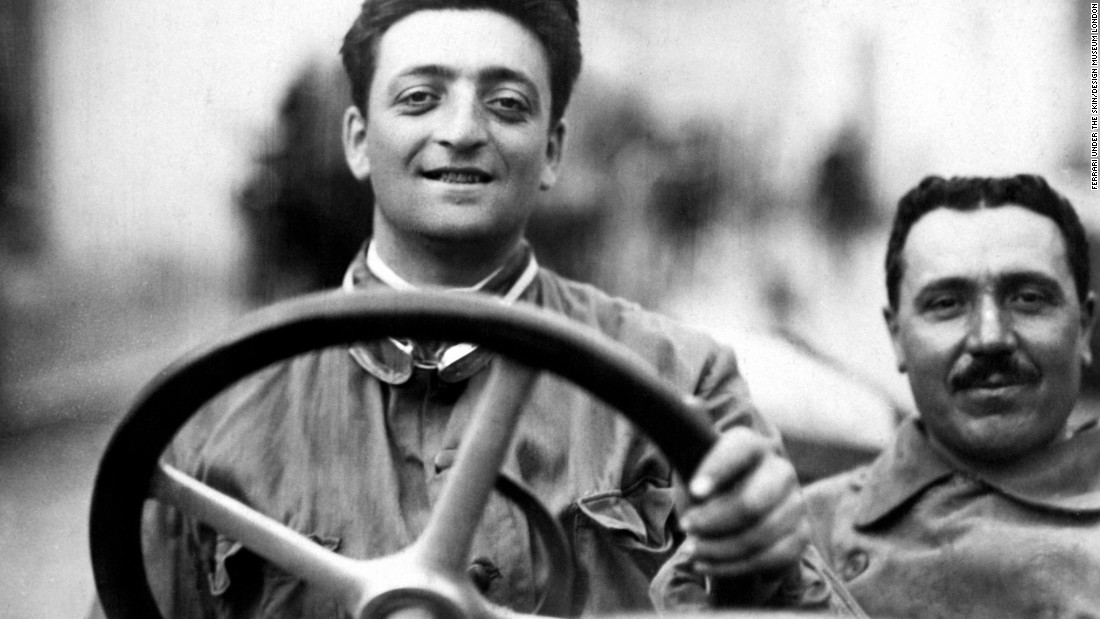 Photos: Ferrari Under the SkinEnzo Ferrari, 1920 – Born in 1898 on the outskirts of Modena — known for "fast cars and slow food" — the company's founder Enzo Ferrari devoted his entire life to the pursuit of speed. The Italian is pictured here as a young man sitting in an Alfa Romeo 40-60 HP Racing Type.Hide Caption 3 of 18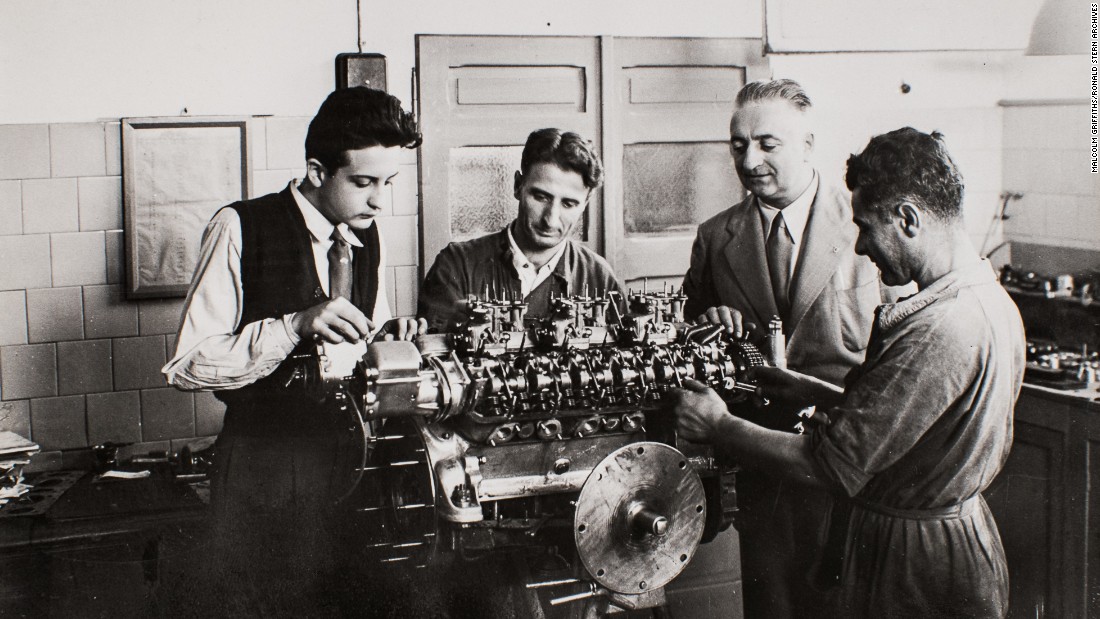 Photos: Ferrari Under the SkinFerrari factory, 1947 – Much has changed at the Maranello factory since this day in 1947, but the iconic factory gates remain much the same. Hide Caption 4 of 18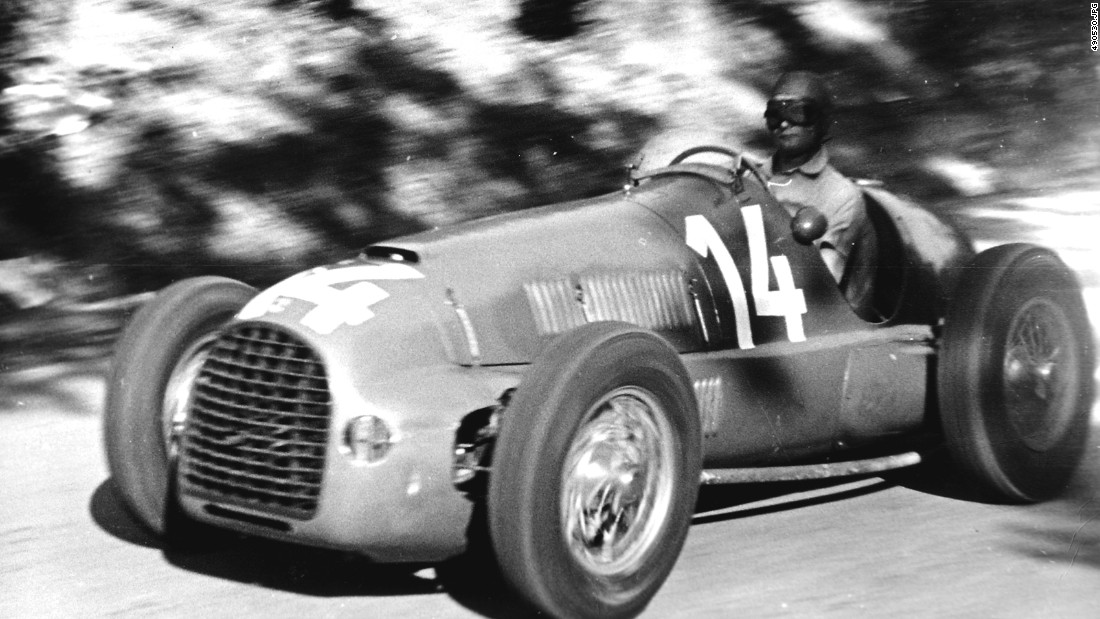 Photos: Ferrari Under the SkinFerrari 125 F1, 1949 – The 125 F1, driven here by Peter Whitehead, was Ferrari's first Formula One car. The Italian marque has since accumulated over 5,000 races victories across various classes.Hide Caption 5 of 18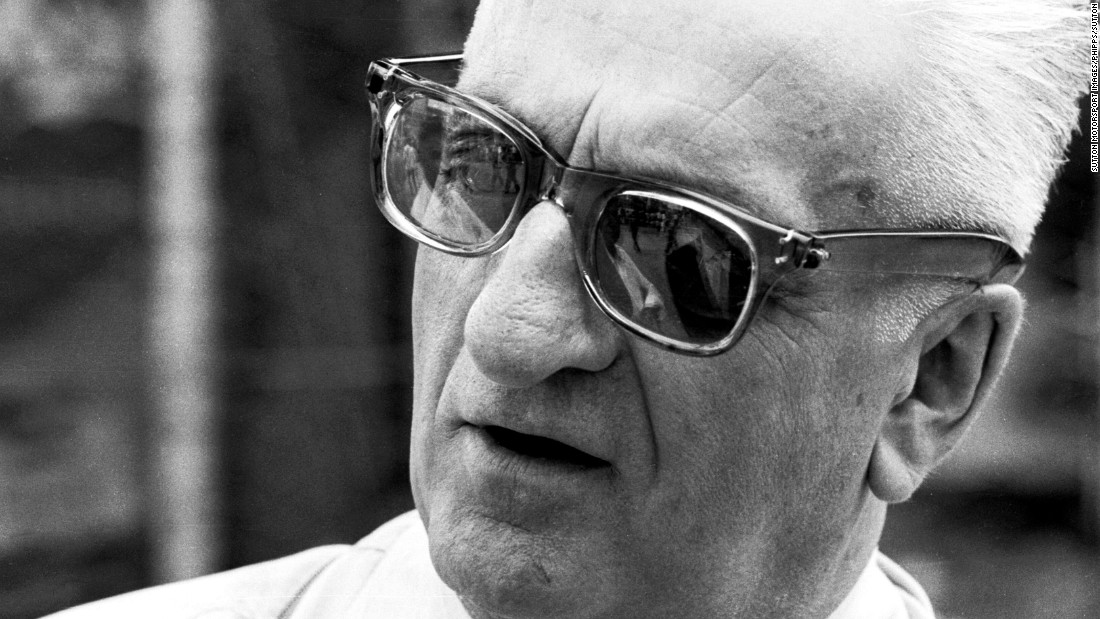 Photos: Ferrari Under the SkinEnzo Ferrari, 1961 – By the '60s, Ferrari was a dominant force on the road and the track. In 1969, Enzo signed an agreement with Fiat Group giving it a 50% stake in the company. Hide Caption 6 of 18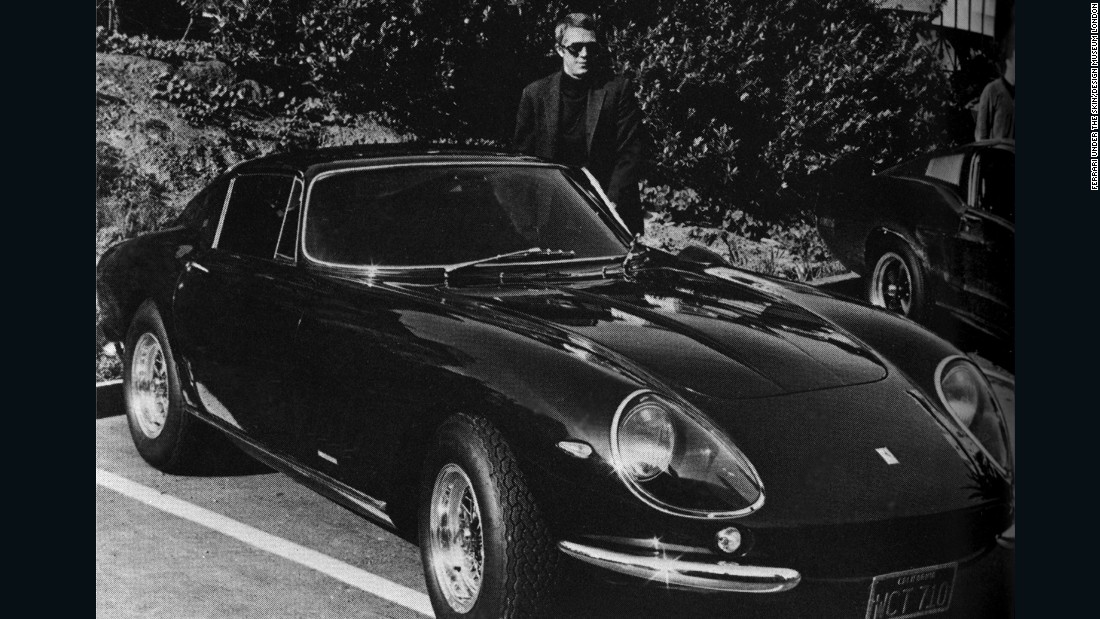 Photos: Ferrari Under the SkinFerrari 275 GTB-4 – Thanks to a host of celebrity owners, the Ferrari brand was also rapidly building a reputation for elegance and style. Here, Steve McQueen stands proudly beside his Ferrari 275 GTB 4 by Scaglietti. Hide Caption 7 of 18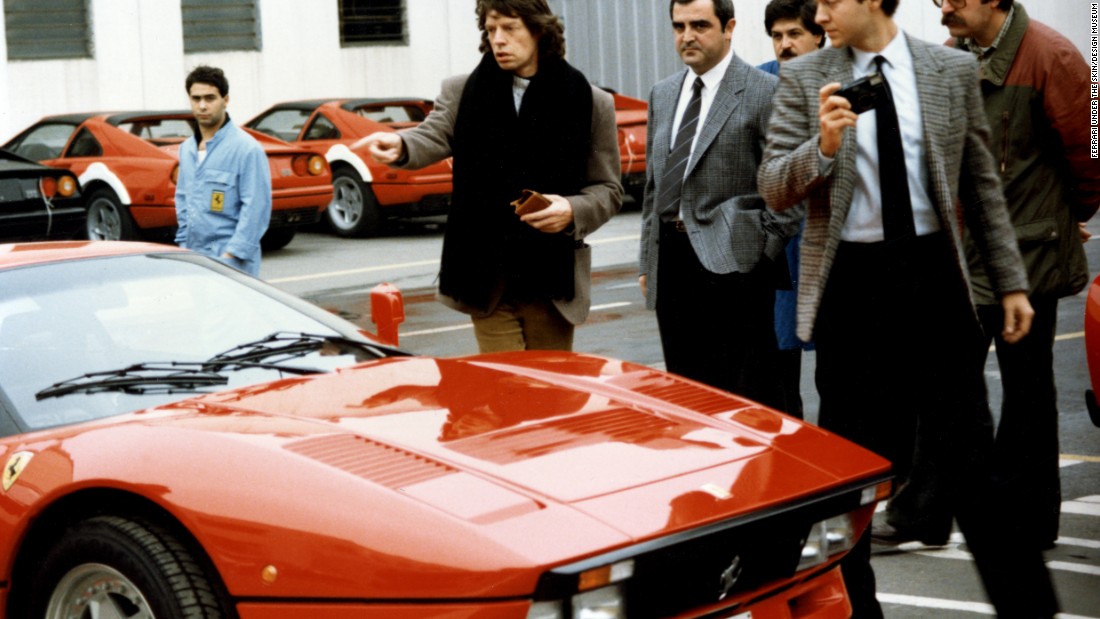 Photos: Ferrari Under the SkinFerrari GTO, 1984 – Rolling Stones frontman Mick Jagger, pictured picking up his Ferrari GTO at the factory, was another that added to the magnetism of the brand. Hide Caption 8 of 18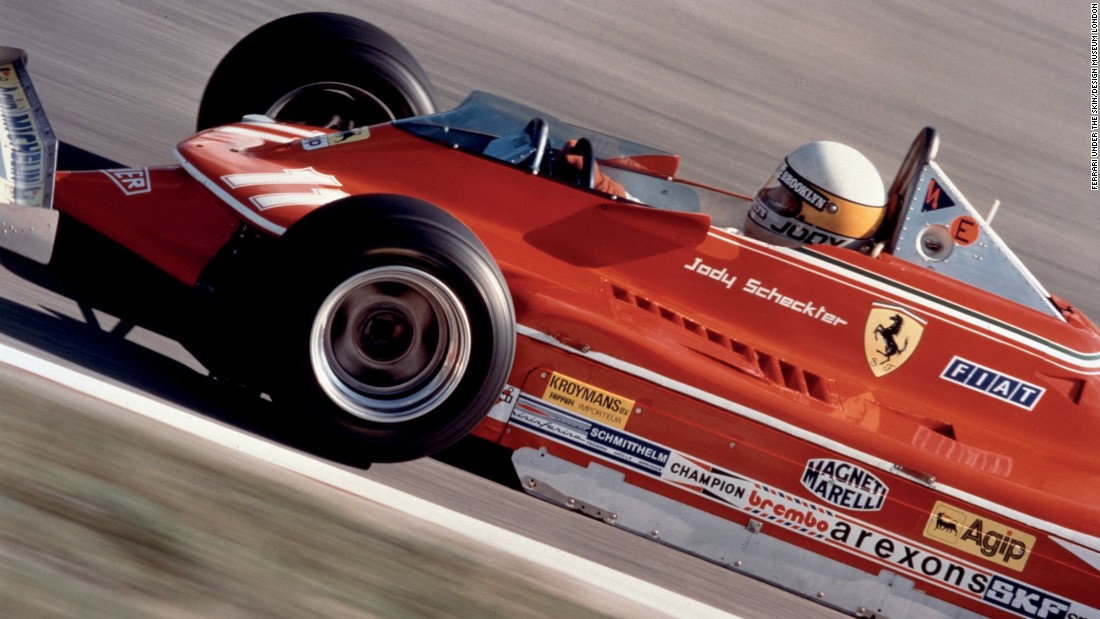 Photos: Ferrari Under the SkinFerrari 312T, 1979 – By the 1970s, Ferrari's F1 cars were capable of over 500bhp. South African driver Jody Scheckter, pictured, won the 1979 World Championship.Hide Caption 9 of 18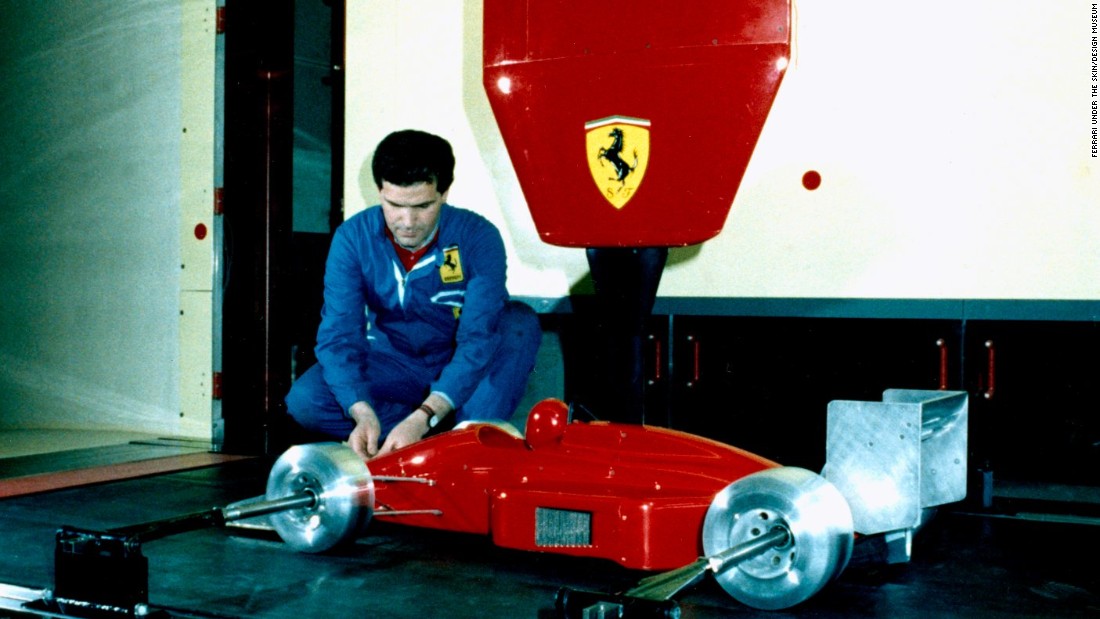 Photos: Ferrari Under the SkinWind Gallery for Aerodynamic Tests – Ferrari tested new designs using 1/3 scale models — on show at the exhibition. Hide Caption 10 of 18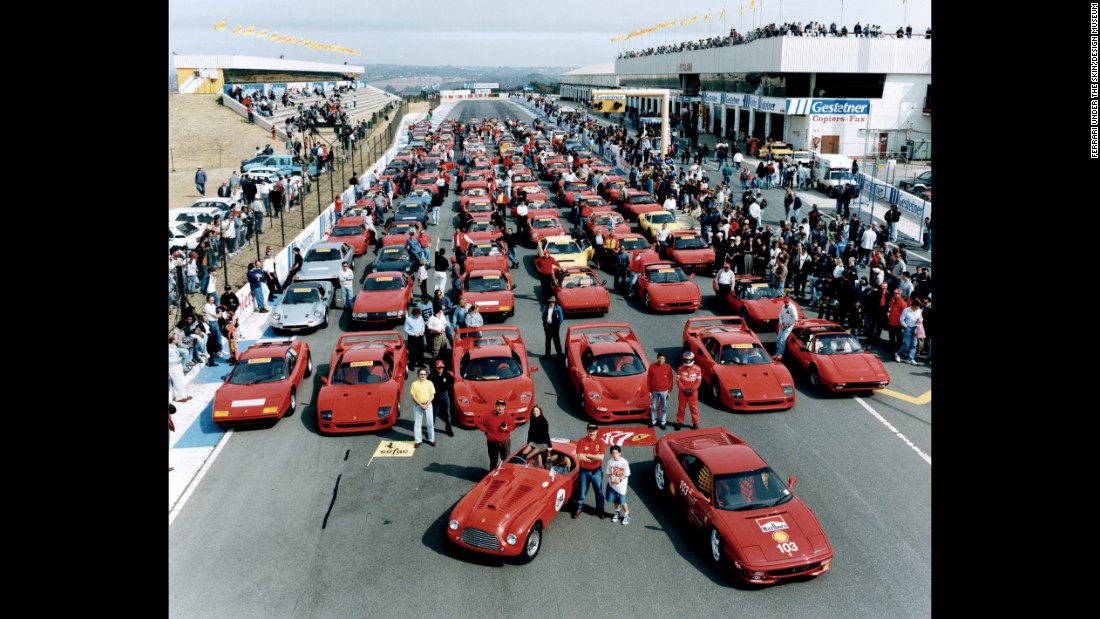 Photos: Ferrari Under the SkinKyalami Circuit, 1997 – As the turn of the millennium approached, what had started with Enzo Ferrari facilitating gentlemen racing their cars had evolved into a global phenomenon. Here, racing enthusiasts gather at South Africa's Kyalami Circuit to celebrate Ferrari 50th Anniversary.Hide Caption 11 of 18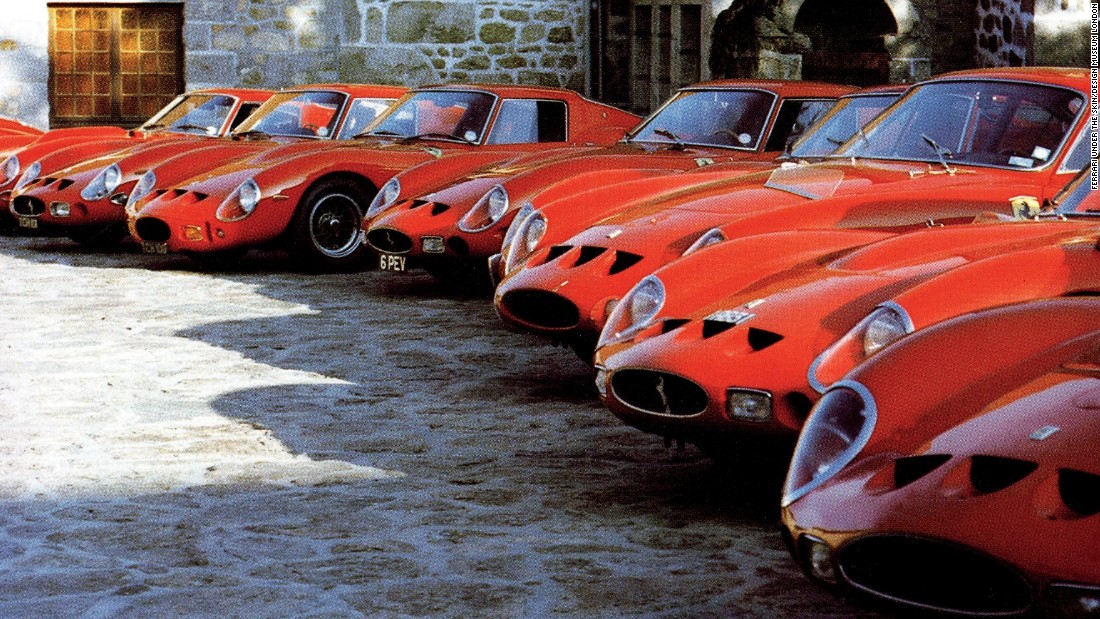 Photos: Ferrari Under the SkinFerrari 250 GTO, – The 1962 Ferrari 250-GTO is most expensive car ever sold at auction, having fetched over $38,000,000. Here a selection of the highly coveted vehicles gather on the model's 20th Anniversary at the Pierre Bardinon estate in France. Hide Caption 12 of 18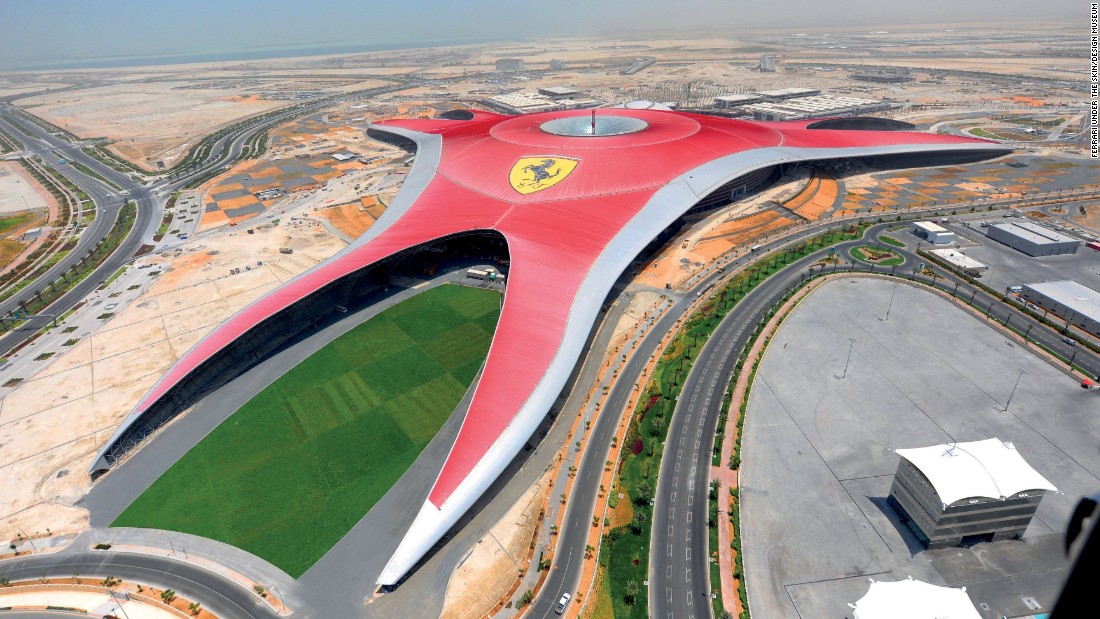 Photos: Ferrari Under the SkinFerrari World, Abu Dhabi, 2010 – An expansive Ferrari-branded amusement park, home to the world's fastest roller coaster, opened its doors in 2010.Hide Caption 13 of 18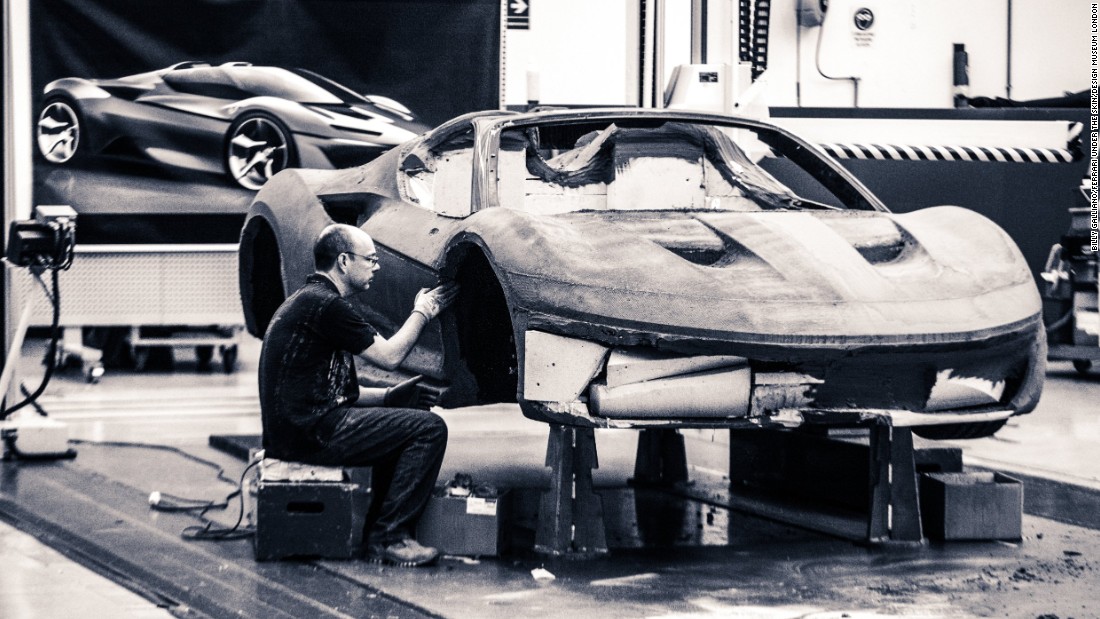 Photos: Ferrari Under the Skin Ferrari J50, 2016 – "Ferrari's story has been one of the great adventures of the industrial age," says, Andrew Nahum, curator of the exhibition. Hide Caption 14 of 18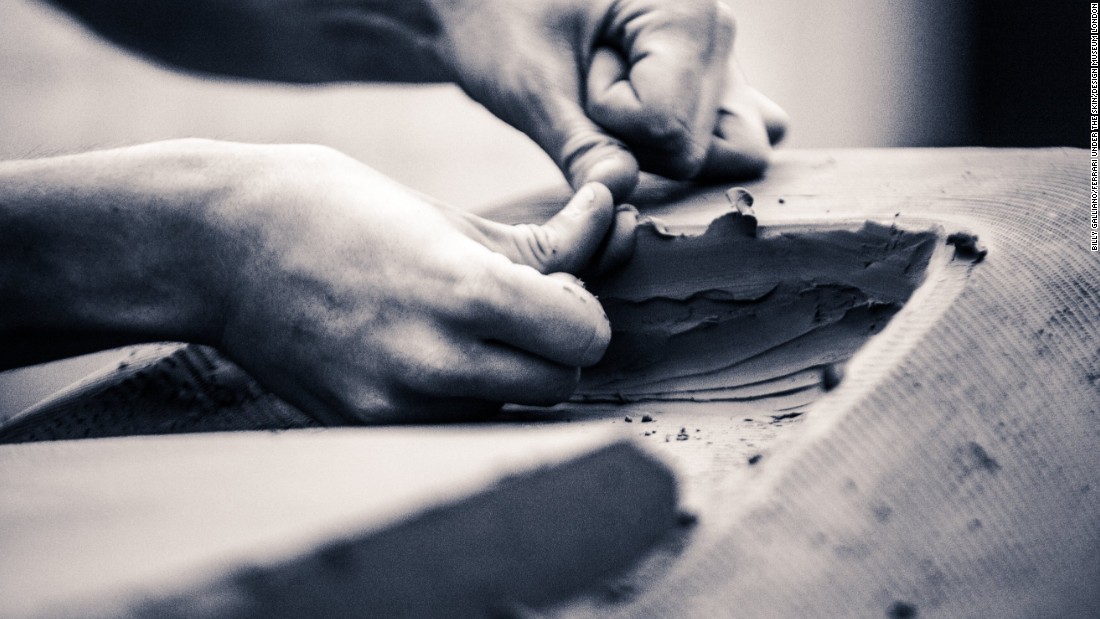 Photos: Ferrari Under the SkinFerrari J50, 2016 – "Ferrari uses the subtle and often unseen techniques of automobile design but with the utmost care and precision," adds Nahum. "The exhibition provides an insight into the history and practice of the whole private world of automotive design."Hide Caption 15 of 18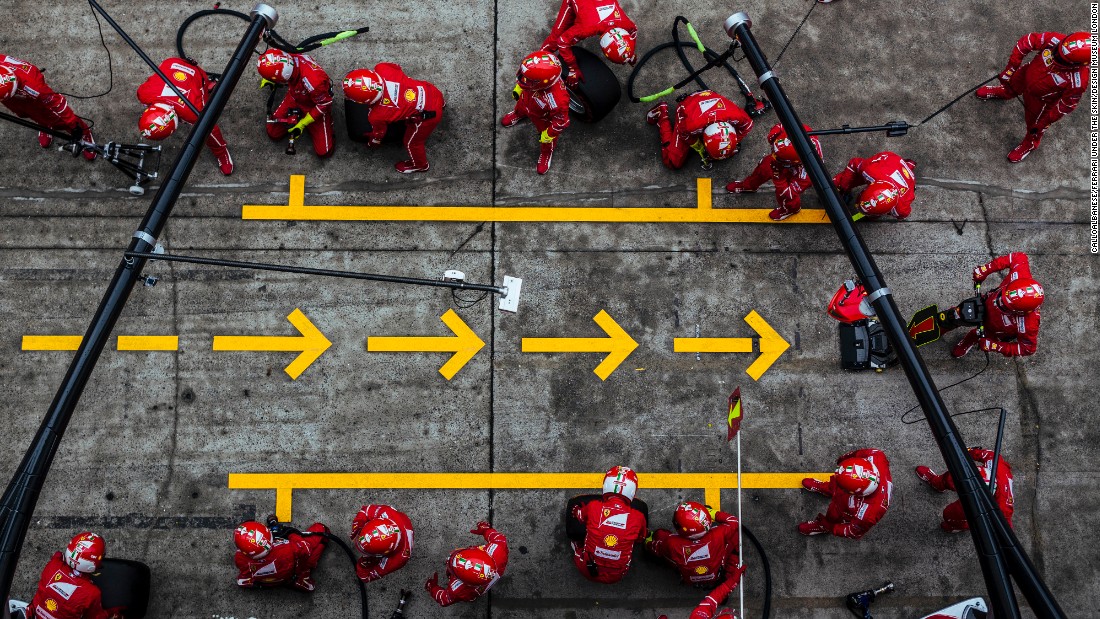 Photos: Ferrari Under the SkinFerrari pit stop, 2017 Chinese GP – The Ferrari Under the Skin exhibition opens on 15 November 2017 and will run until April 2018.Hide Caption 16 of 18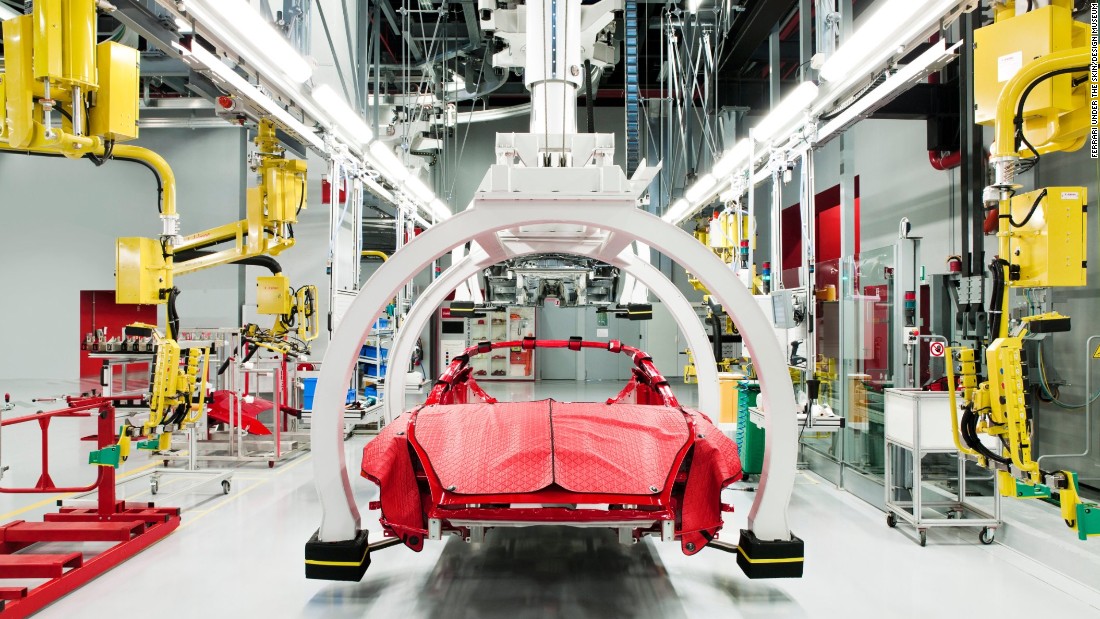 Photos: Ferrari Under the SkinIt will feature insight into the life of Enzo Ferrari, unique cars and rarely seen documents — all illustrating just how far the manufacturer has come. Hide Caption 17 of 18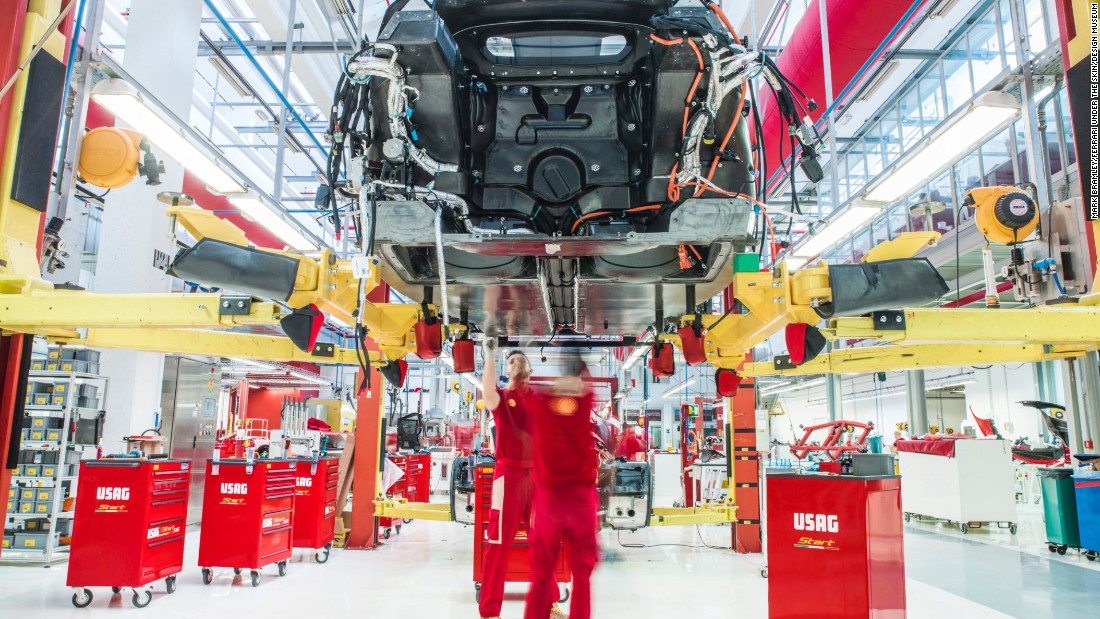 Photos: Ferrari Under the SkinWhat's your favorite Ferrari of all time? Have your say on CNN Sport's Facebook pageHide Caption 18 of 18

















After completing work on the car, Hutchison put it up for sale with classic car auctioneer Barrett Jackson."The most satisfying part of the experience is having someone else share the experience of the electric car," Hutchinson explains. "A classic car that's 40 years old, it's going to go for 40 more years to share that, to drive it, and to show that elsewhere to other people. "The GTE's new owner, Drew Gill, was ecstatic to find out the sports car was electric."I didn't know that it was electric when I was bidding on it," he reveals."I just thought it was in pristine condition and something that you can drive."It was only when Gill won the auction after bidding $77,000 that he learned of its unconventional engine."It wasn't making any noise but it was moving and then we sat in the post-bid section where we were discussing the car and I found out there that it was electric and I was even more amped."Being from California, electric right now is the way to be and then the good thing about it is there's no emissions — all you ever have to do is change brakes and change tires so it's something that I don't feel bad about driving."It's fast, it's way better than any other electric car that you're going to drive on the market today, and it's a Ferrari. What else do you want out of a car?"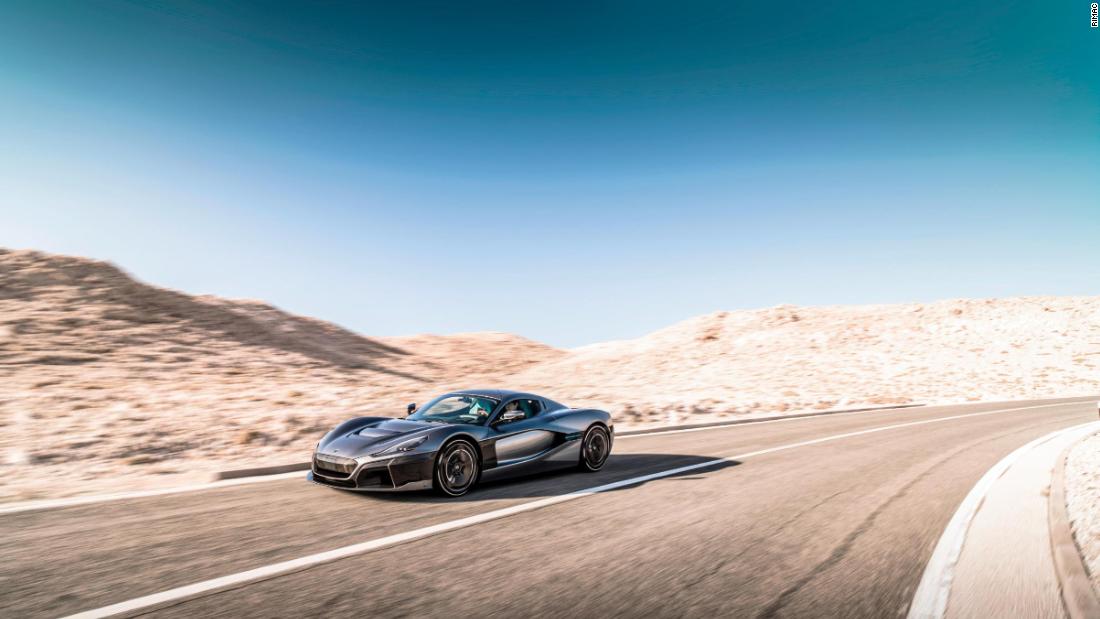 Photos: Driving the futureRimac Concept Two – Able to accelerate from 0-60mph in just 1.85 seconds, the all-electric Rimac Concept Two is one of the fastest cars ever made. Hide Caption 1 of 30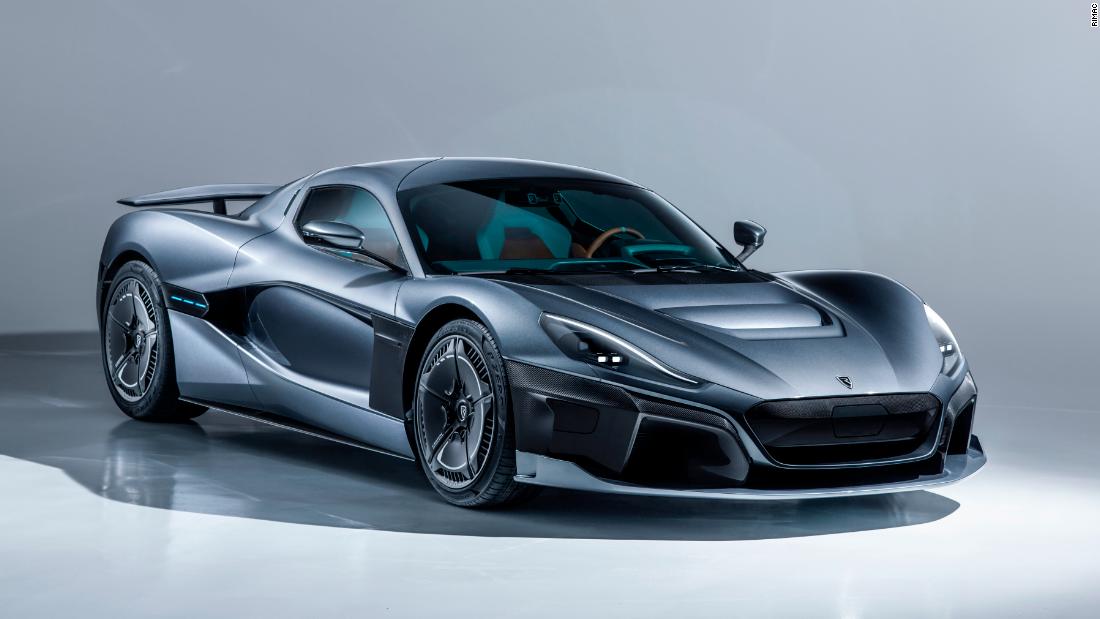 Photos: Driving the futureRimac Concept Two – Unveiled at March's Geneva Motor Show, the Croatian hypercar boasts top speeds of 258mph (412kph) and is claimed to be "as capable on track as it is crossing continents." It can travel a quarter of a mile — from standstill — in just 9.1 seconds. Hide Caption 2 of 30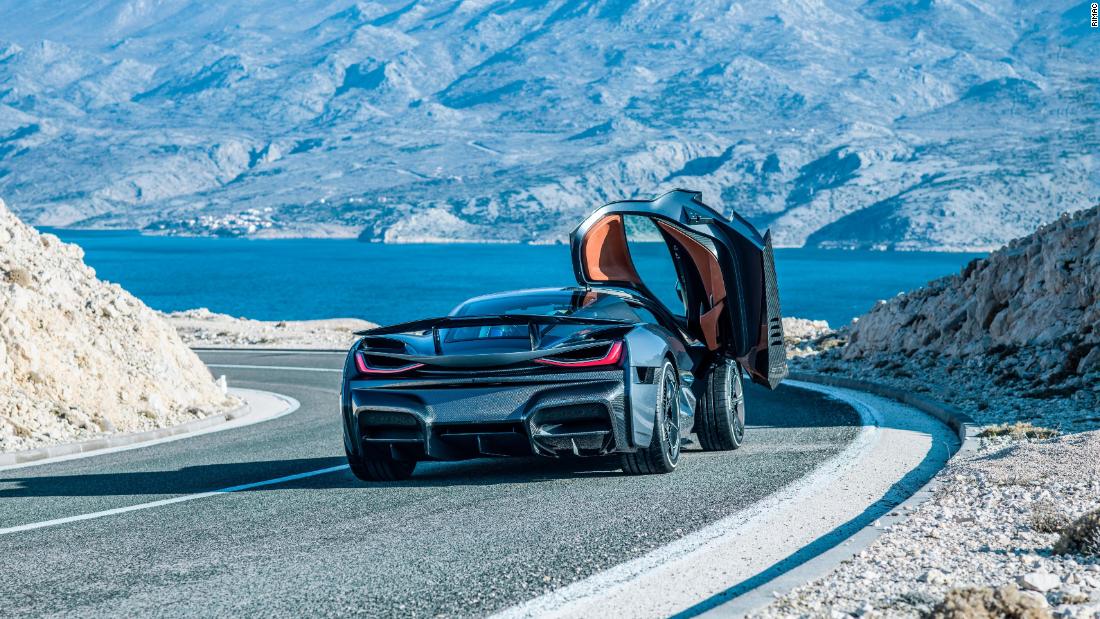 Photos: Driving the futureRimac Concept Two – Designers claim the Concept Two has a range of over 400 miles (650km.) With facial recognition in lieu of a traditional key, it's one of numerous electric supercar concepts lighting up 2018.Hide Caption 3 of 30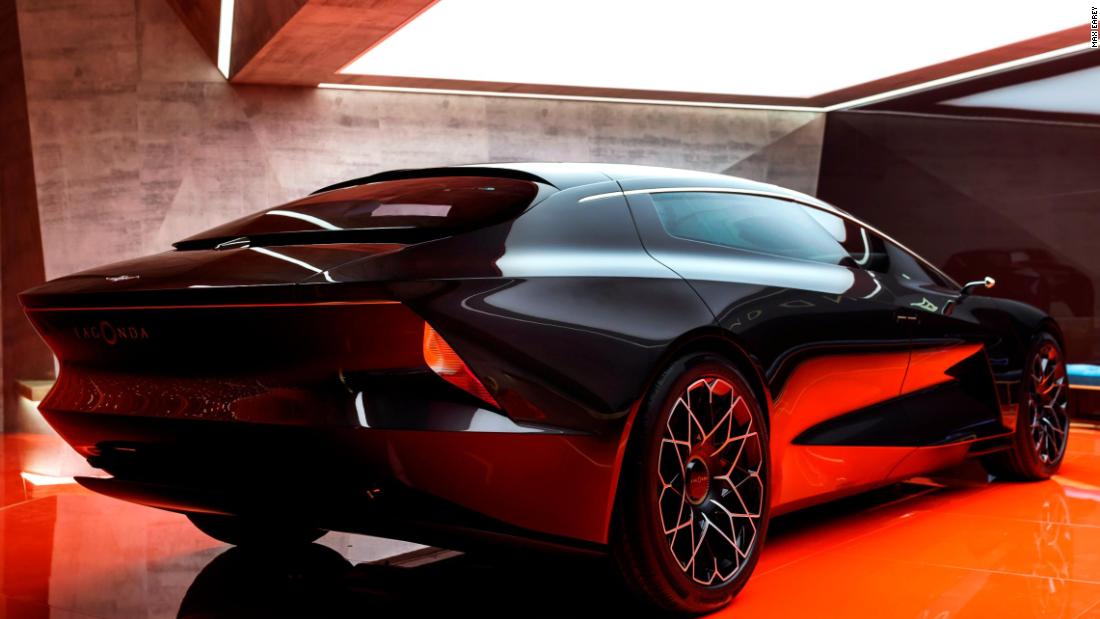 Photos: Driving the futureAston Martin Lagonda – Offering a "new kind of luxury mobility," the interior design of the Aston Martin Lagonda Vision was overseen by Savile Row tailors. Hide Caption 4 of 30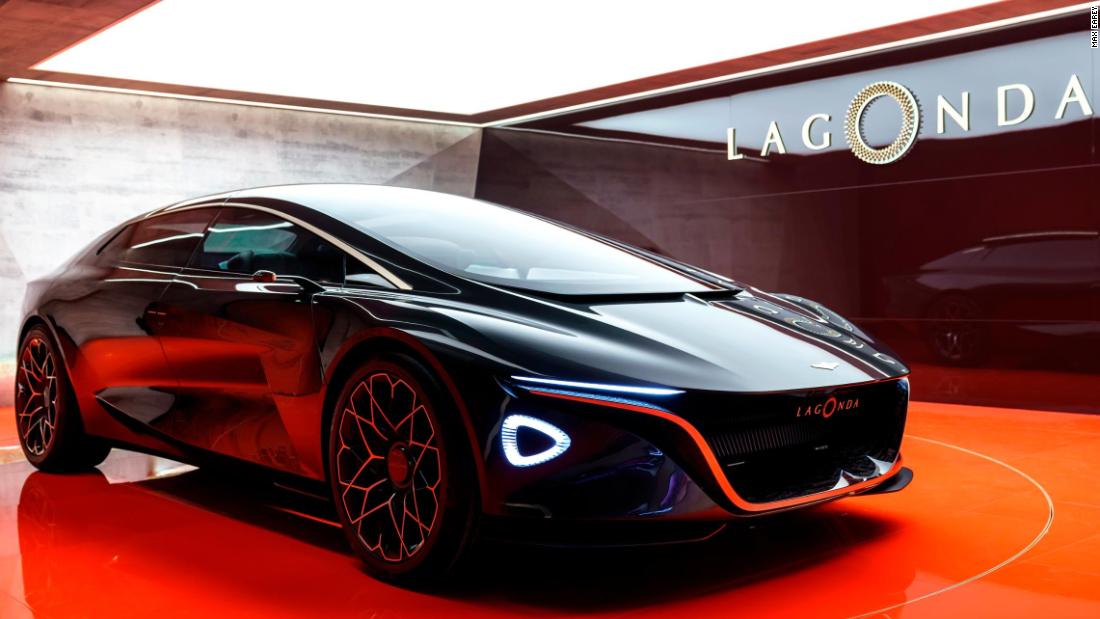 Photos: Driving the futureAston Martin Lagonda – As well as lush carpets of silk and cashmere, the self-driving car boasts front seats that rotate 180 degrees to facilitate face-to-face conversation on the move. Hide Caption 5 of 30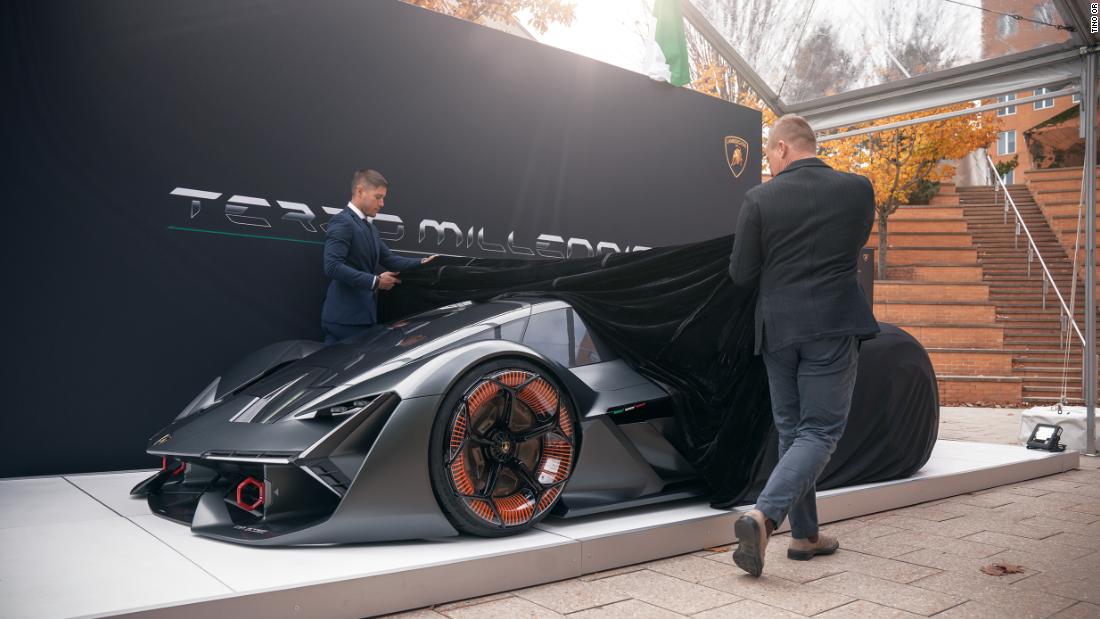 Photos: Driving the futureLamborghini Terzo Millennio – Designed in collaboration with the Massachusetts Institute of Technology, the new Lamborghini concept is like nothing else on the road. Hide Caption 6 of 30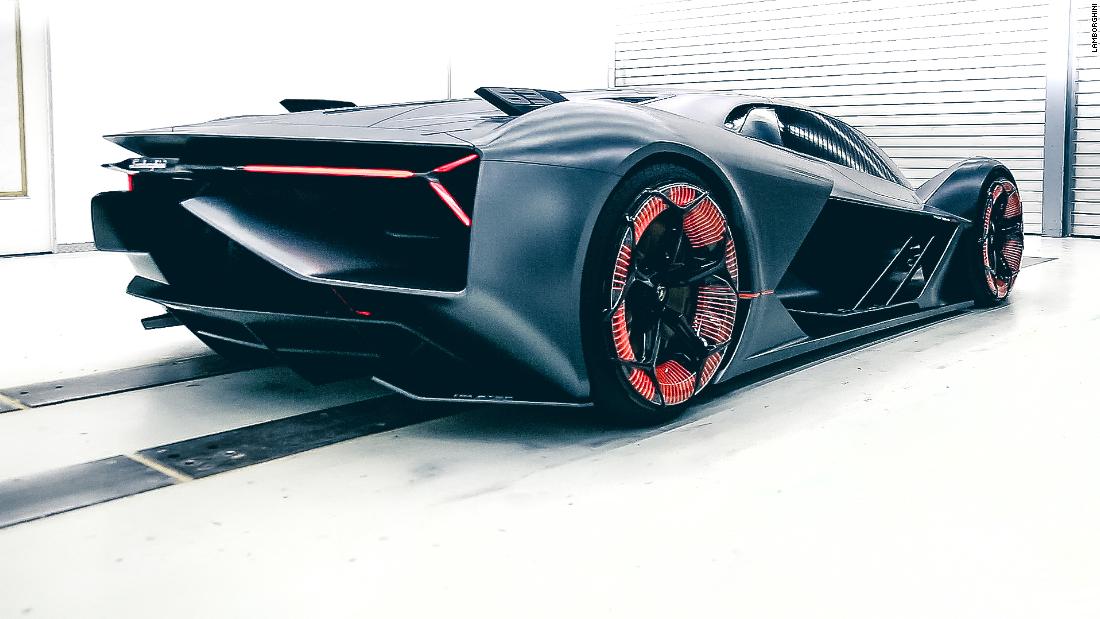 Photos: Driving the futureLamborghini Terzo Millennio – Italian for "Third Millennium," the Terzo Millenio would not look out of place in a sci-fi movie. Hide Caption 7 of 30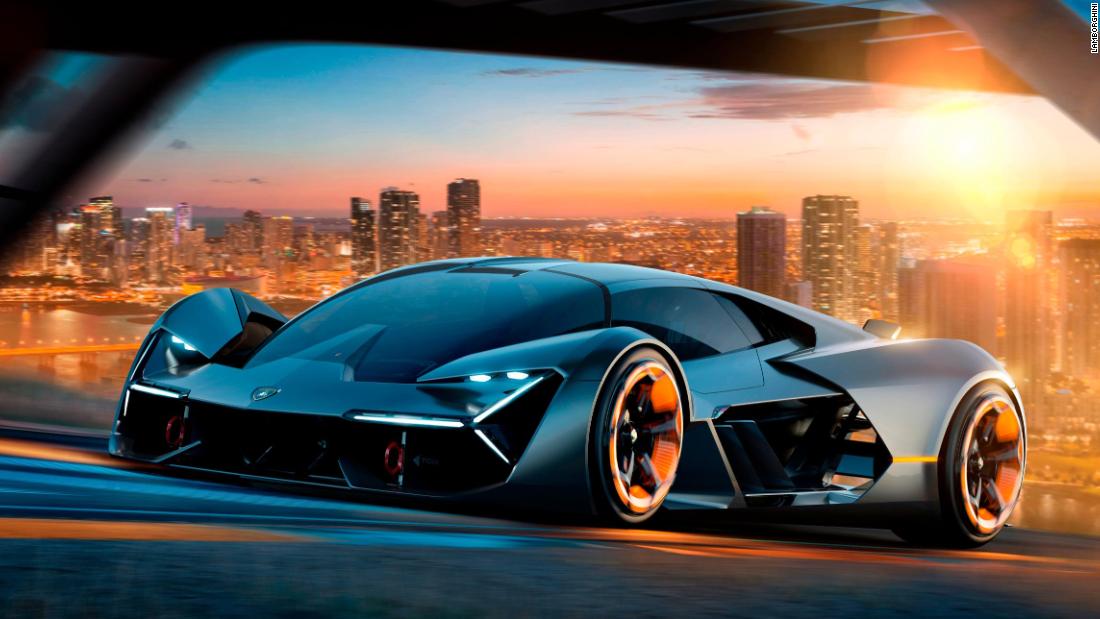 Photos: Driving the futureLamborghini Terzo Millennio – Stefano Domenicali, Lamborghini CEO and Chairman, said the project "intends to write an important page in the future of super sports cars."Hide Caption 8 of 30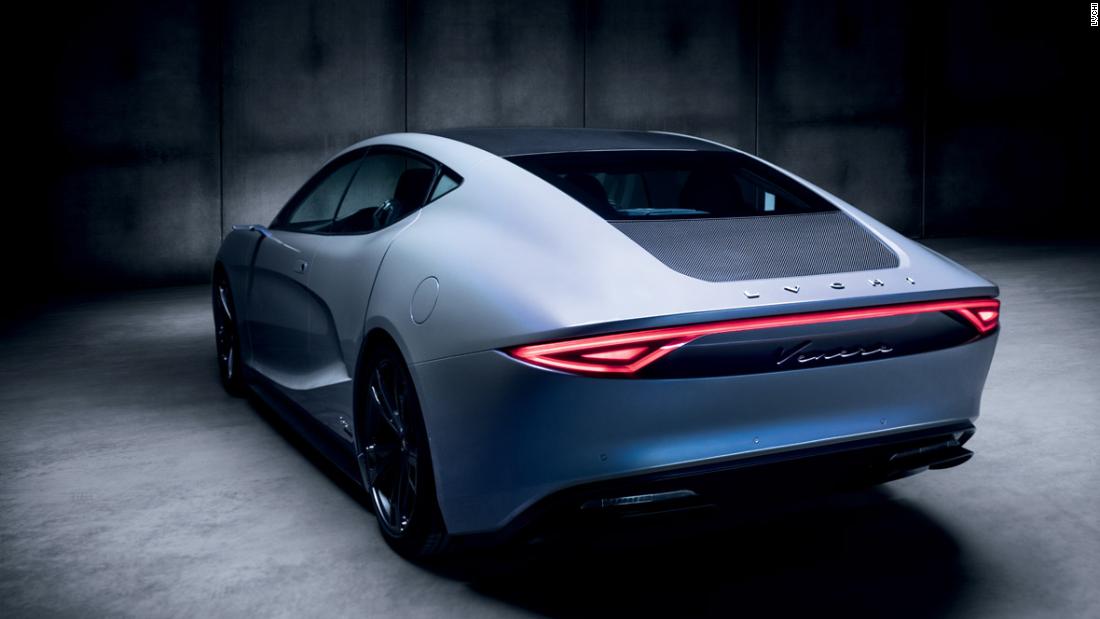 Photos: Driving the futureLVCHI Auto Venere – All-electric four-seater saloon from China, the LVCHI Auto Venere claims to have a range of 403 miles (650km).Hide Caption 9 of 30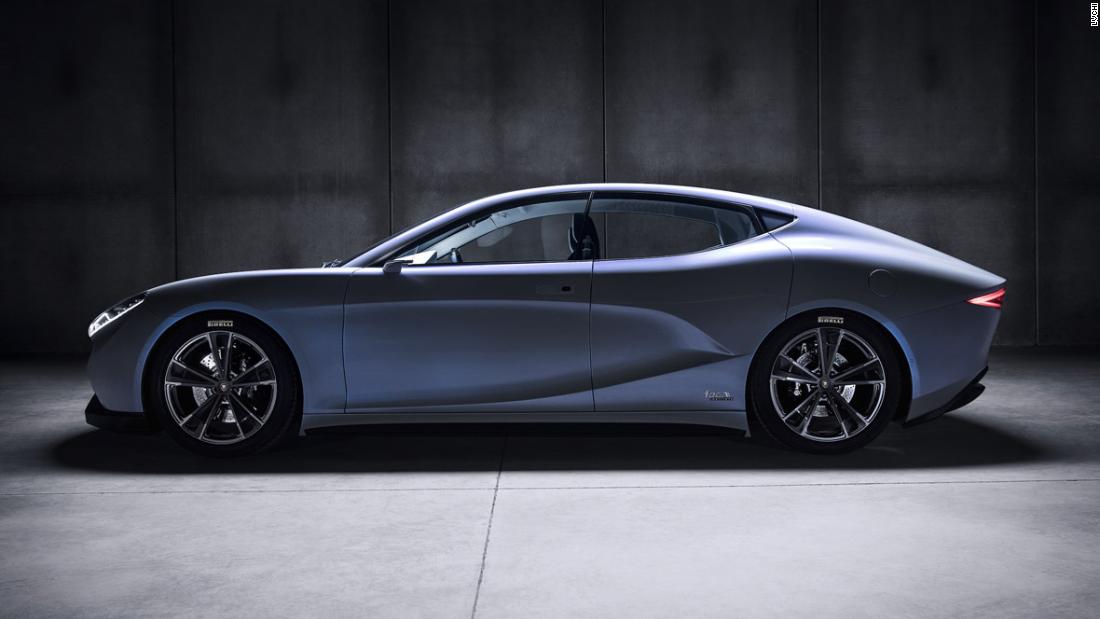 Photos: Driving the futureLVCHI Auto Venere – It's longer than a Range Rover but that doesn't stop it shifting. The Auto Venere can reportedly accelerate from 0-100kph (62mph) in 2.7 seconds, delivering a top speed of 168mph (270kph). Hide Caption 10 of 30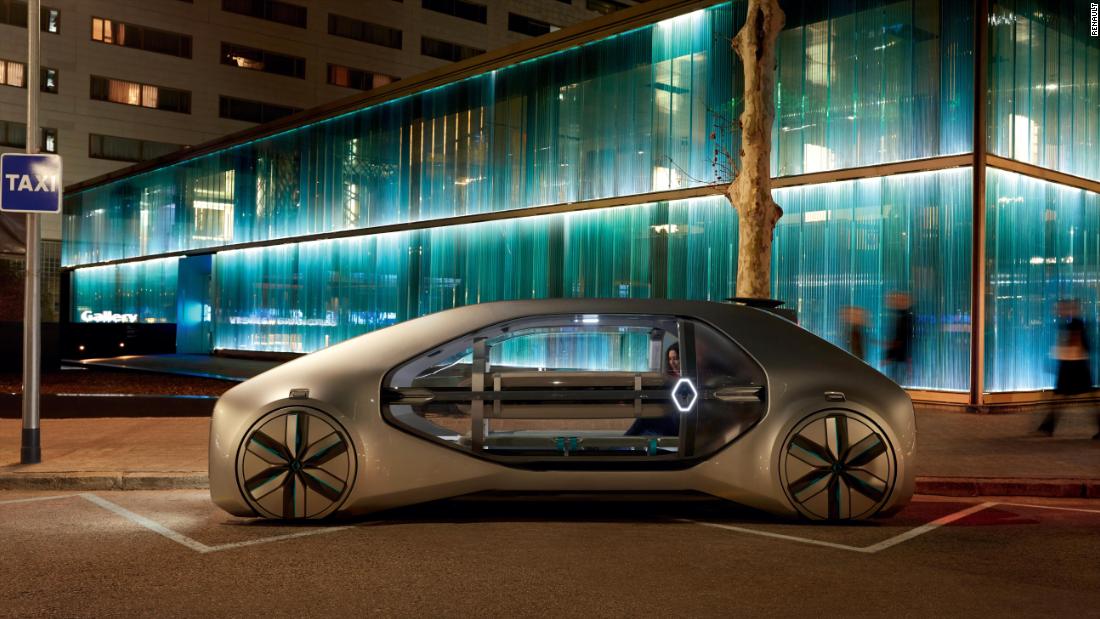 Photos: Driving the futureRENAULT EZ-GO – Designed to transport up to to six passengers simultaneously, the EZ-GO concept is Renault's "vision of shared urban mobility." Hide Caption 11 of 30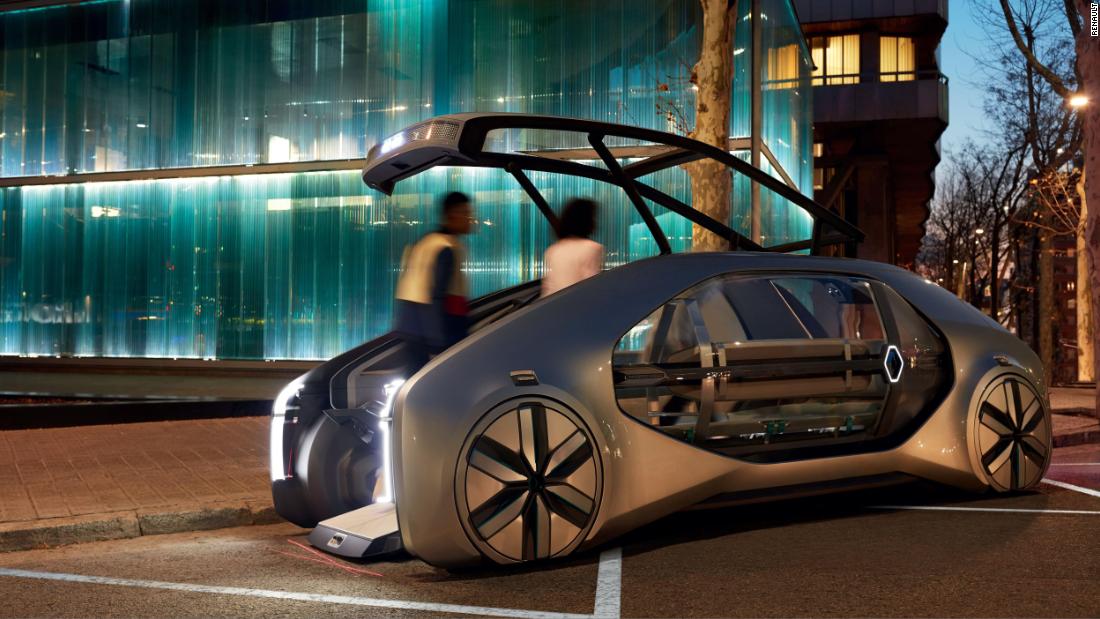 Photos: Driving the futureRENAULT EZ-GO – The shared, electric driverless vehicle has been "built for the city" and has level four autonomous technology, meaning it would be able to handle all routine circumstances on recognizable roads. Hide Caption 12 of 30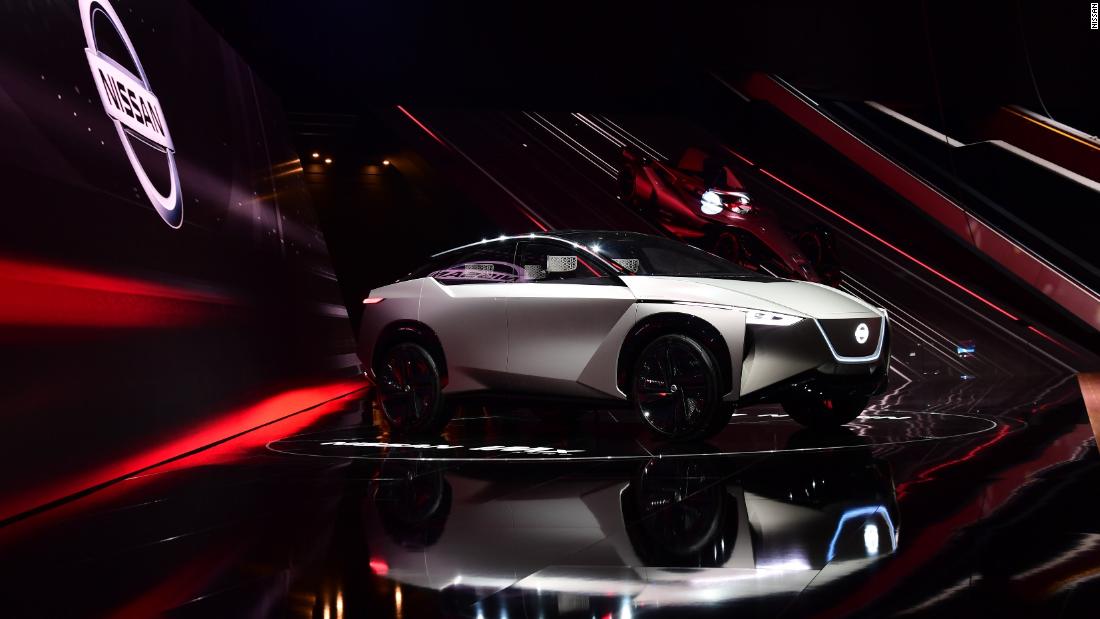 Photos: Driving the futureNissan IMx KURO – The days of the steering wheel may soon be over. Most controls aboard the IMx Kuro can be controlled via hand gestures and eye movements, according to the Japanese manufacturer.Hide Caption 13 of 30
Photos: Driving the futureNissan IMx KURO – Brain-to-Vehicle, or B2V, technology enables the KURO to interpret signals from the human brain, speeding up reaction times and paving the way for cars that learn from each other. Should the driver wish to sit back and let the car do the work, its seats recline and the steering wheel retracts into the dashboard.Hide Caption 14 of 30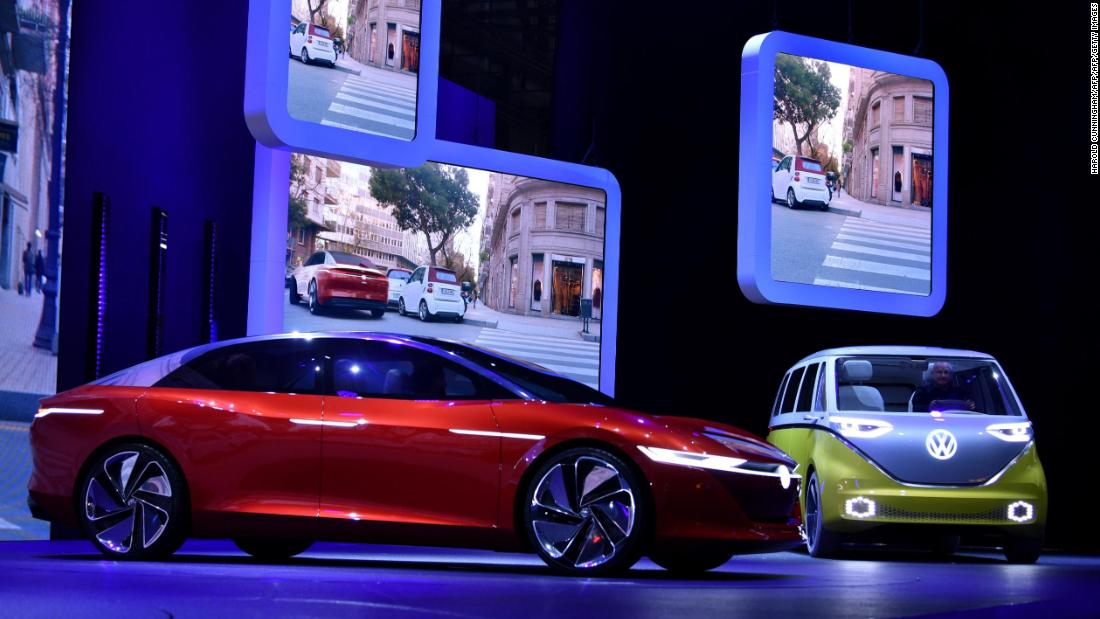 Photos: Driving the futureVolkswagen I.D. Vizzion – Expected to hit the roads by "2022 at the latest," the I.D. Vizzion is also designed to be used predominantly with voice and gesture. Hide Caption 15 of 30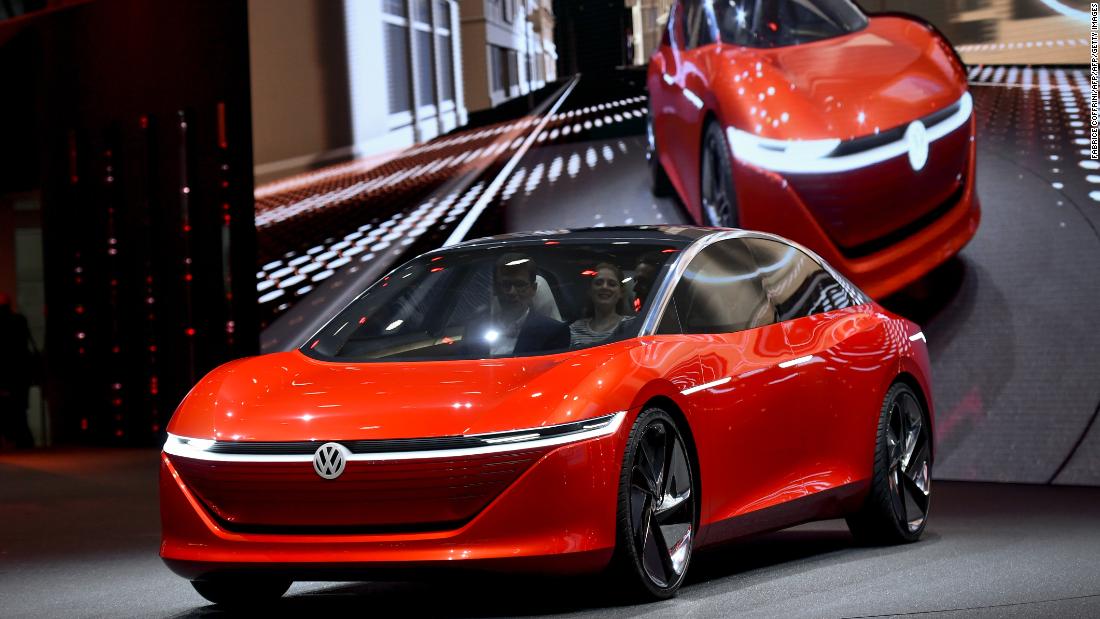 Photos: Driving the futureVolkswagen I.D. Vizzion – The car, unveiled at the Geneva Motor Show, is said to boast a range of 413 miles (665km) between charges and level five autonomous driving — meaning it can handle any situation a human could negotiate. Hide Caption 16 of 30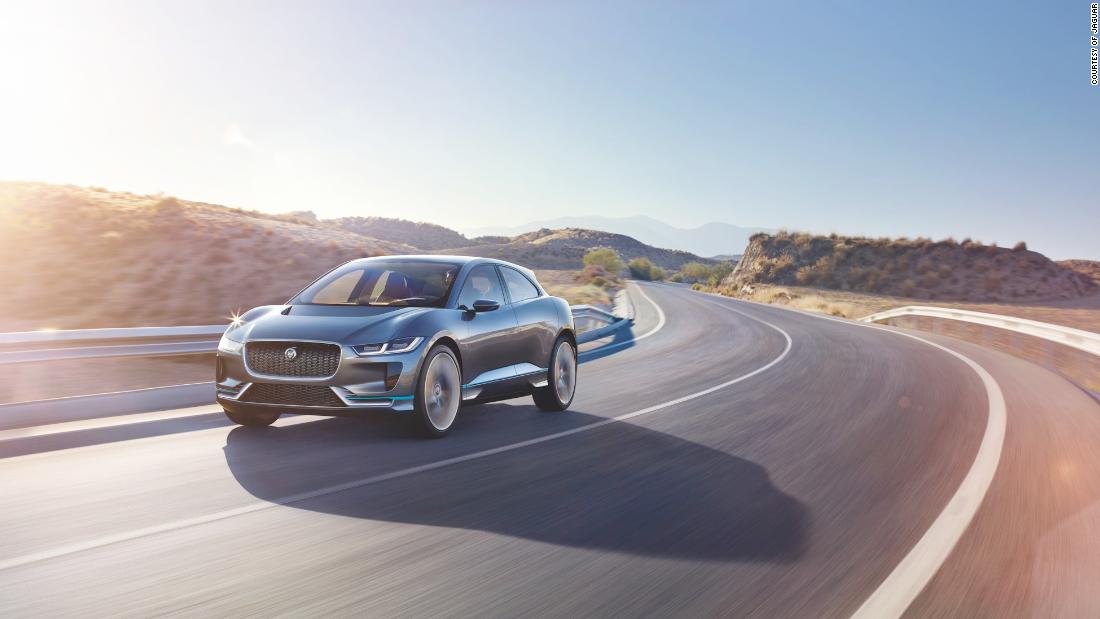 Photos: Driving the futureJaguar I-Pace – Capable of accelerating from 0-60mph in 4.5 seconds, the first ever all-electric Jaguar has 395bhp and a range of 298 miles. Hide Caption 17 of 30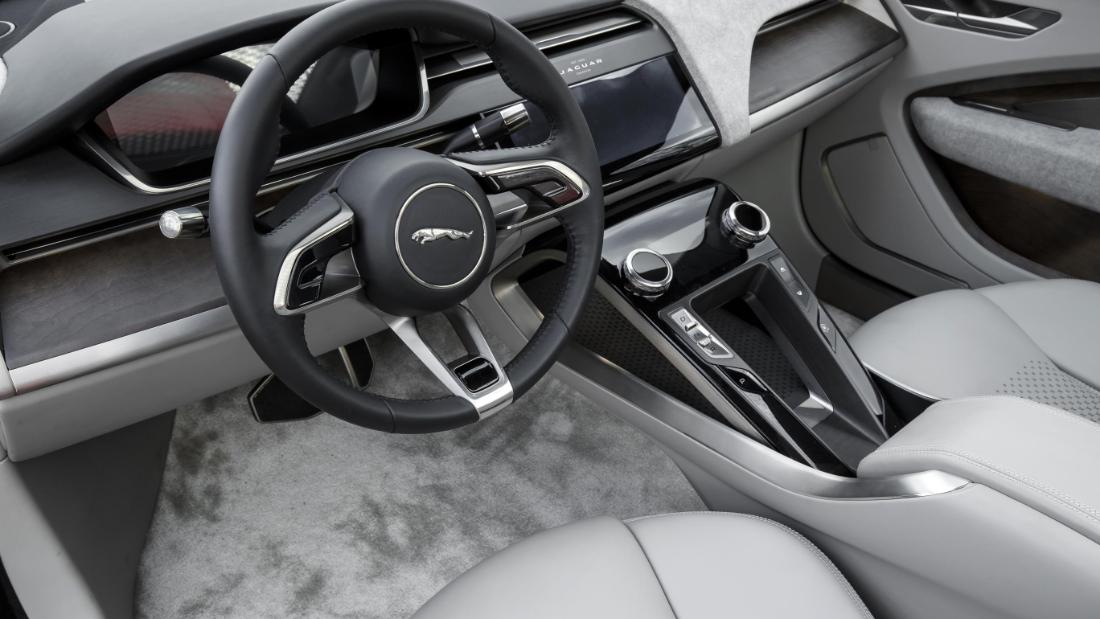 Photos: Driving the futureJaguar I-Pace – "Every Jaguar feels like no other car on the road," says a statement from the iconic British manufacturer. "Moving to all-electric power doesn't change this."Hide Caption 18 of 30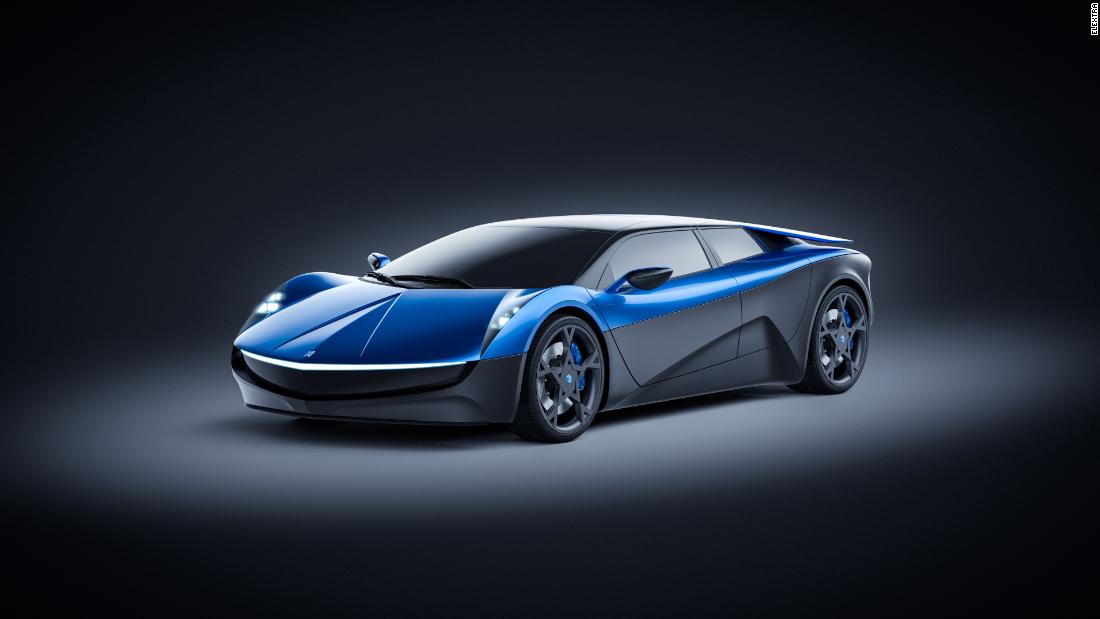 Photos: Driving the futureElextra – With a "revolutionary" four-wheel drive powertrain developing 671bhp, the Elextra will reportedly move from standstill to 62mph (100 kph) in less than 2.3 seconds.Hide Caption 19 of 30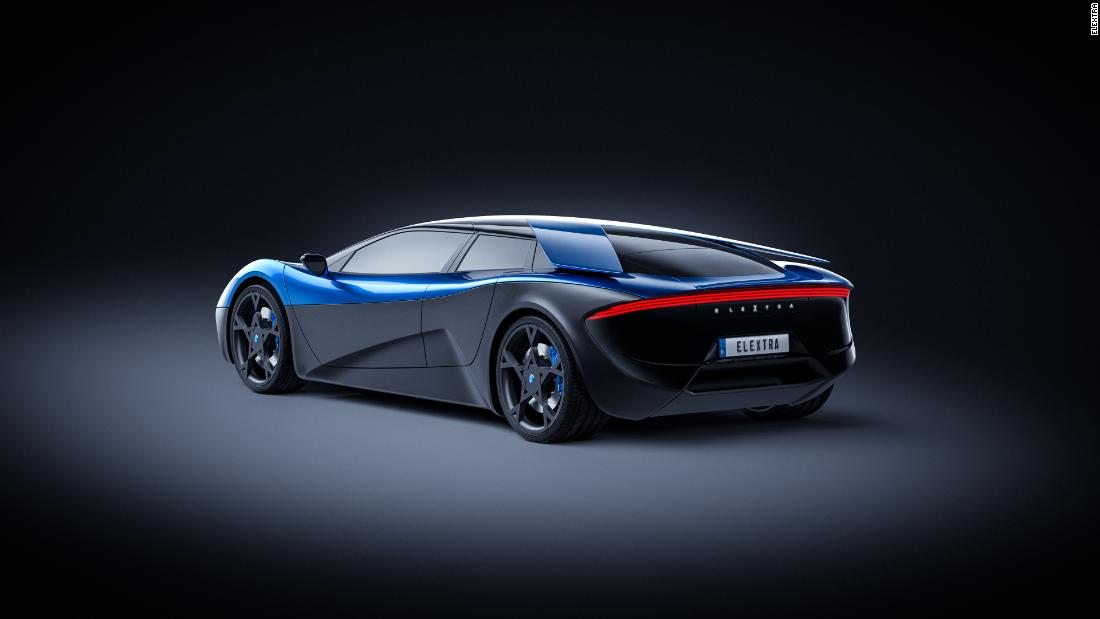 Photos: Driving the futureElextra – The Swiss-German built four-door car will have its top speed limited to 155mph (250 kph) but it boasts a range of over 600km on a single charge. Hide Caption 20 of 30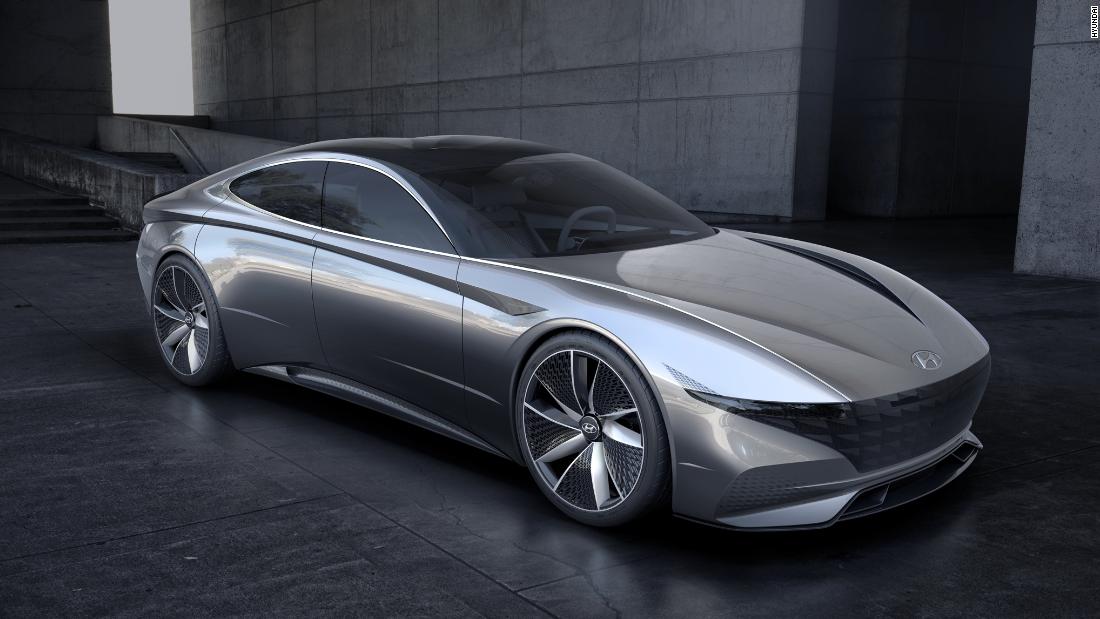 Photos: Driving the futureHyundai Le Fil Rouge – Hyunda claim the Le Fil Rouge adheres to the golden ratio — a mathematical pattern found in nature — culminating in a "sensuous sportiness." Hide Caption 21 of 30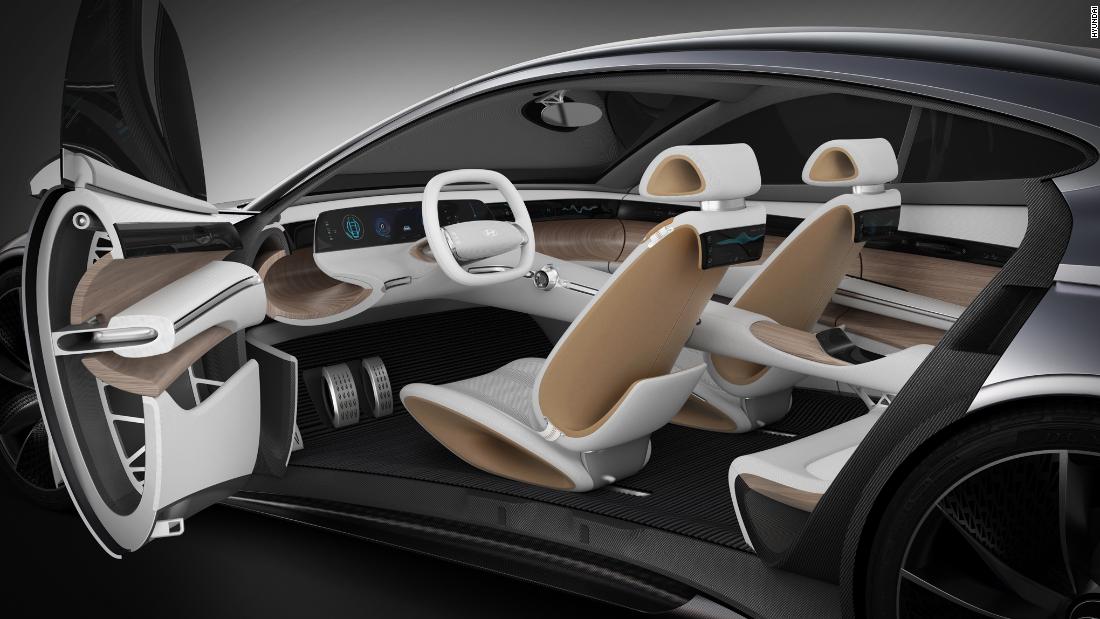 Photos: Driving the futureHyundai Le Fil Rouge – French for "common thread," Hyundai claim Le Fil Rouge is a car that connects Hyundai's past, present and future designs. Hide Caption 22 of 30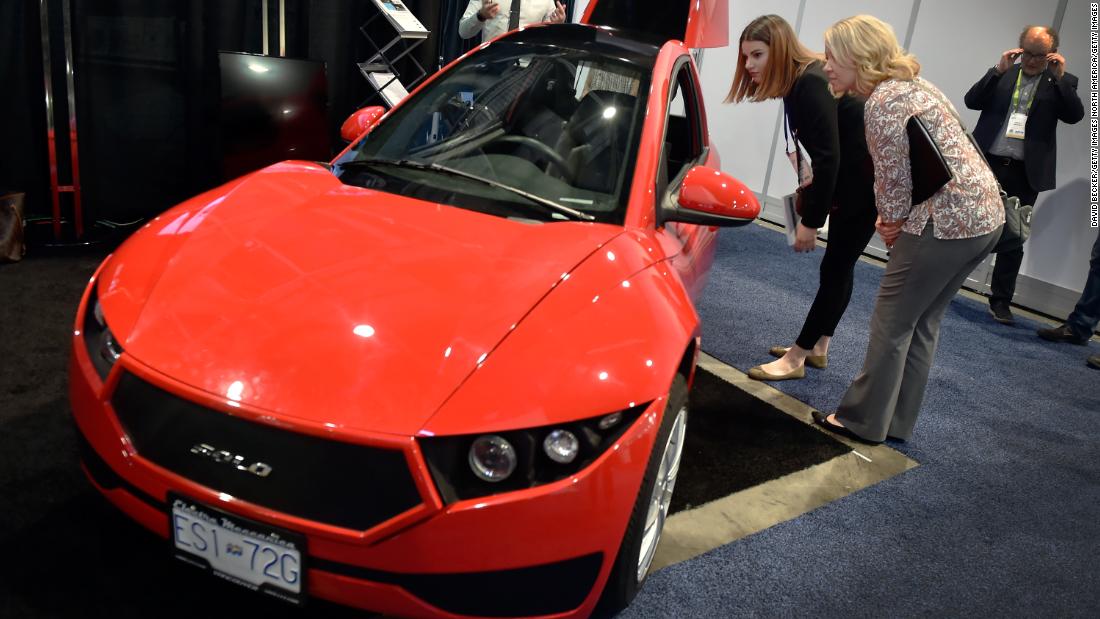 Photos: Driving the futureElectra Meccanica Solo – This one-seater offering might not be the fastest — boasting estimated top speeds of just 82mph (130kph) — but the diminutive three wheeler will zip you around the city where few other cars can go for just $15,500. Hide Caption 23 of 30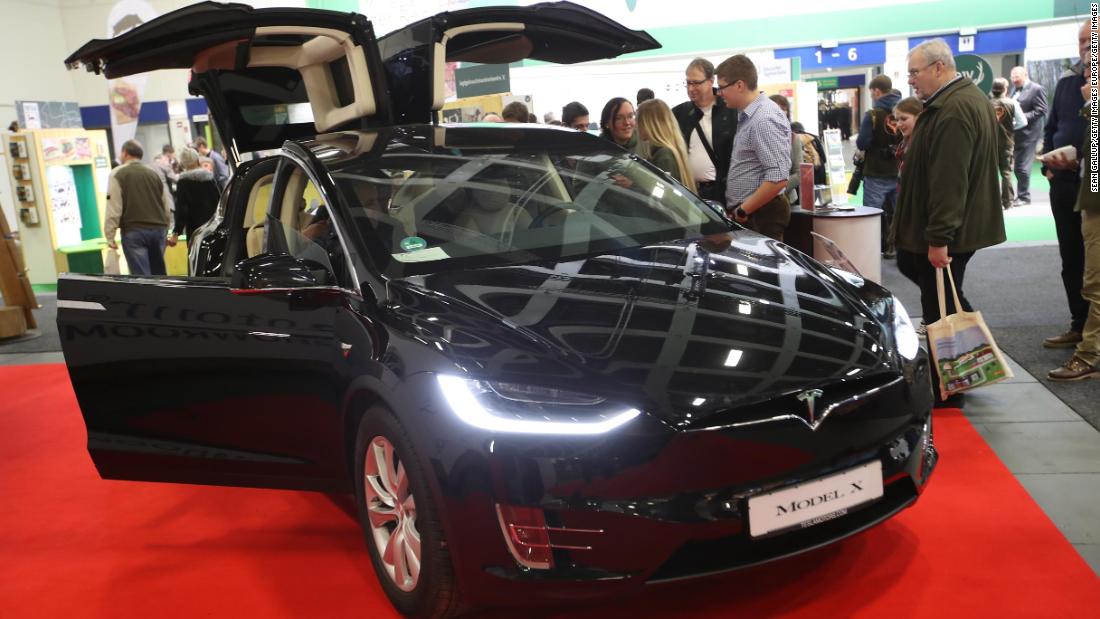 Photos: Driving the futureTesla Model X – Described as the "safest SUV ever," the new Model X seats seven but can accelerate from 0-60mph in just 2.9 seconds. Hide Caption 24 of 30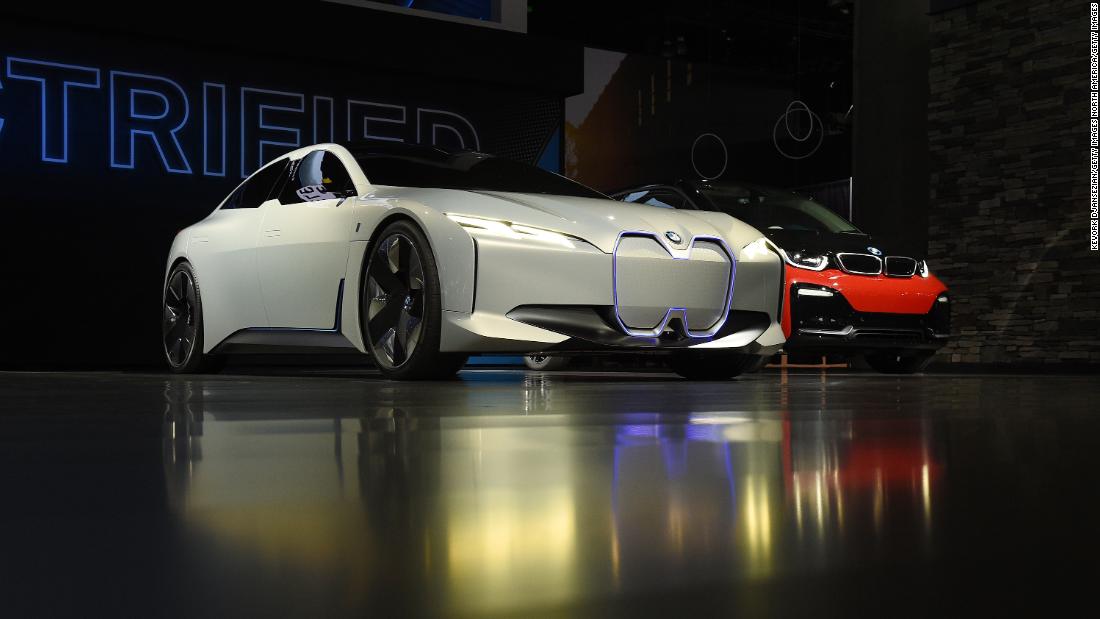 Photos: Driving the futureBMW i Vision Dynamics – An amalgamation of the BMW i3 and BMW i8, the i Vision Dynamics concept has a range of 373 miles and accelerates from 0-62mph in four seconds. Hide Caption 25 of 30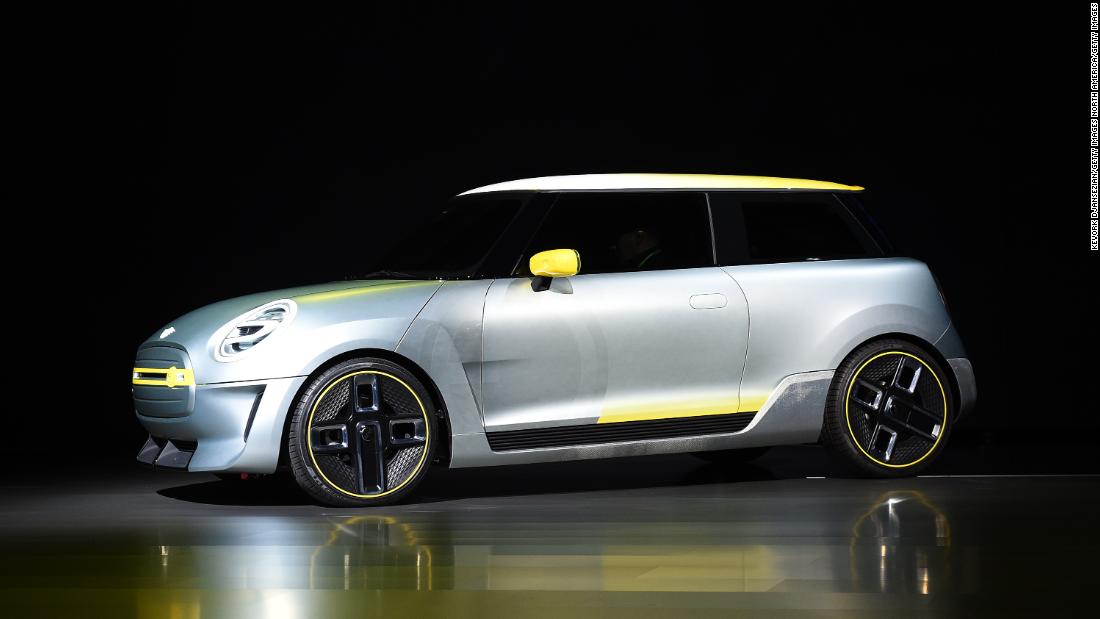 Photos: Driving the futureMini Electric Concept Car – Expect to see all-electric Minis on the roads by 2019, marking the 60th anniversary of the legendary marque's first car. Hide Caption 26 of 30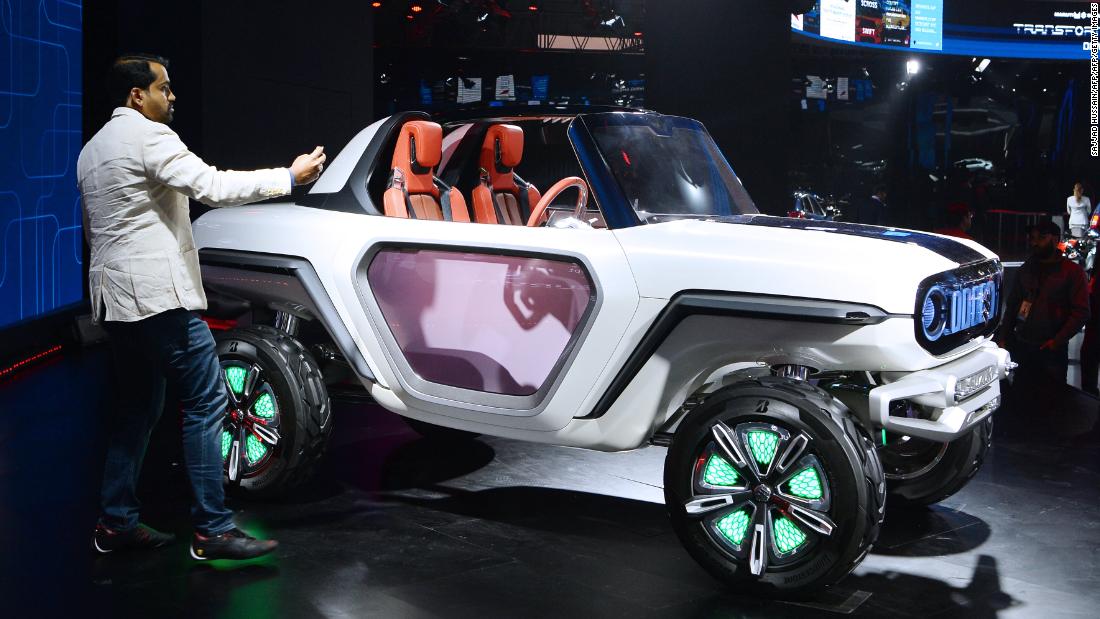 Photos: Driving the futureMaruti Suzuki Electric e-Survivor – A four-wheel drive SUV concept from India, the futuristic looking e-Survivor will be powered by dual electric motors on each wheel and be equipped for autonomous travel. Hide Caption 27 of 30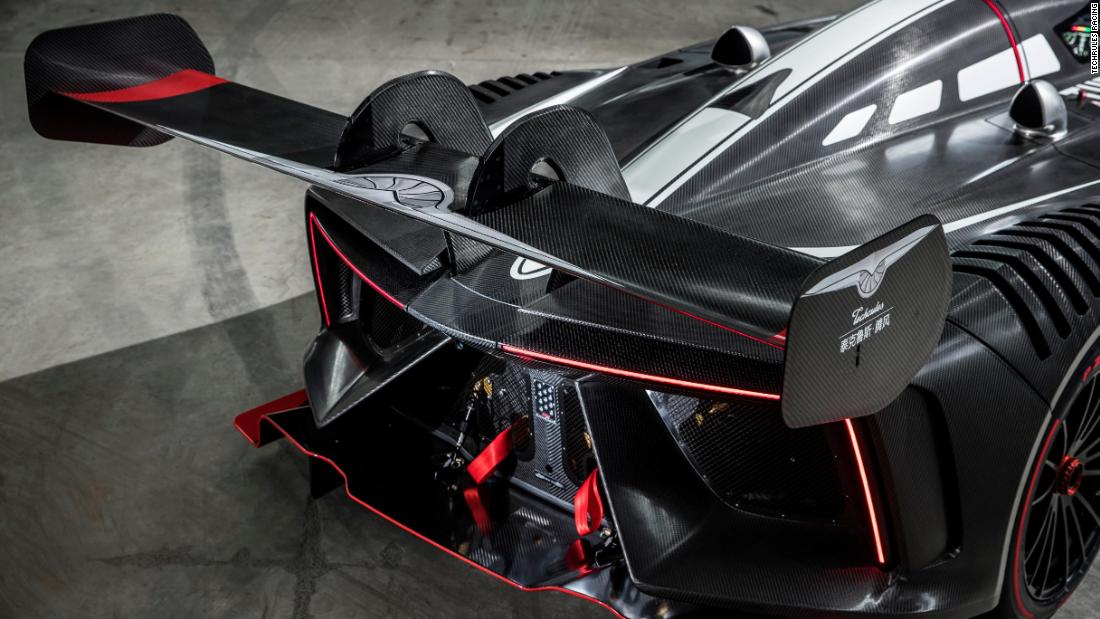 Photos: Driving the futureTechrules Ren RS – Designed for track use only, the Chinese single-seat Techrules Ren RS can be configured with up to six electric motors, delivering up to 1,287bhp.Hide Caption 28 of 30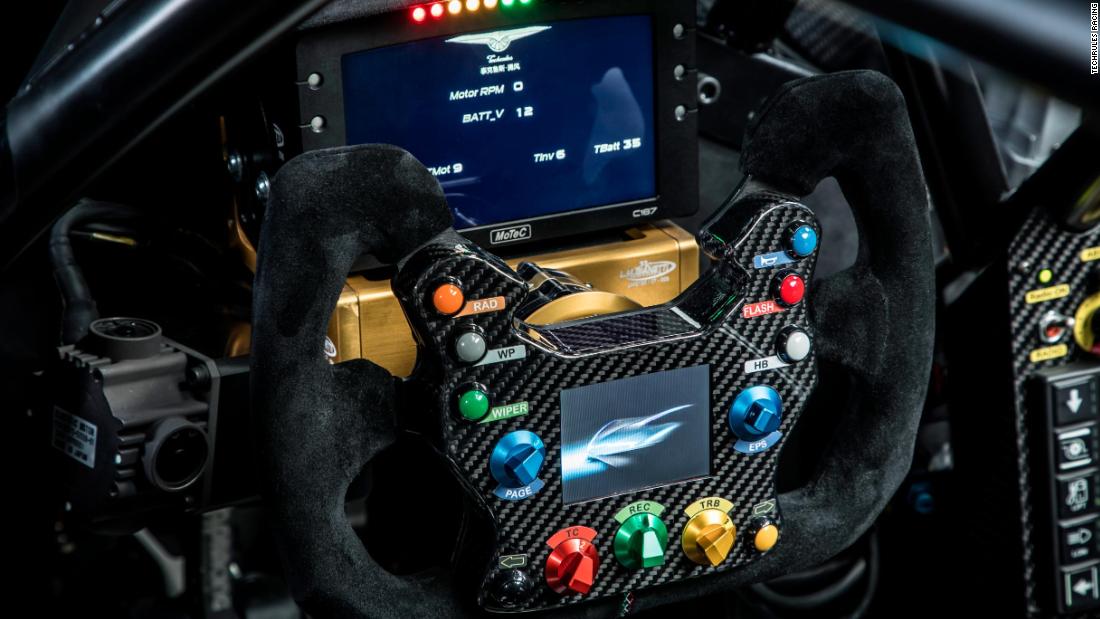 Photos: Driving the futureTechrules Ren RS – That lets it travel from 0-62mph (0-100kph) in three seconds with a max speed of 205mph (330kph). Hide Caption 29 of 30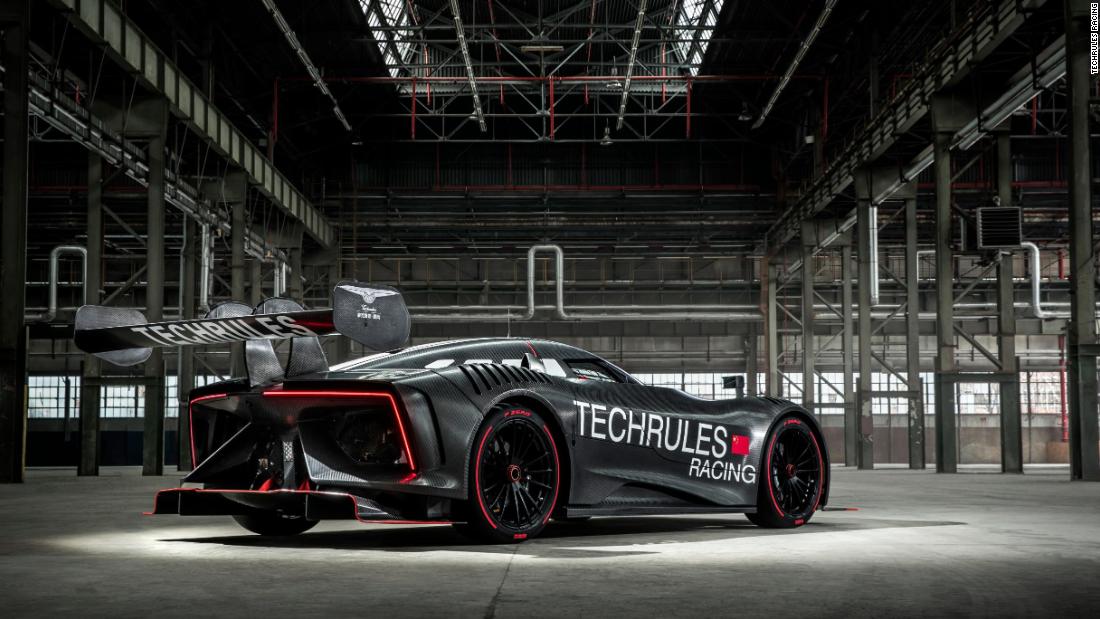 Photos: Driving the futureTechrules Ren RS – What electric supercar concepts have you found most exciting in 2018? Have your say on CNN Sport's Facebook page. Hide Caption 30 of 30





























Source Link:
https://www.cnn.com/2018/04/19/motorsport/electric-ferrari-308-intl-supercharged-spt/index.html
[0.389461]
Comments
comments