(CNN)A federal judge in eastern Washington state said that President Donald Trump and Postmaster Louis DeJoy "are involved in a politically motivated attack on the efficiency of the Postal Service," and will issue a nationwide order blocking some recent changes that slowed down mail and could threaten mail-in voting.
Judge Stanley Bastian said during a court hearing Thursday he will issue the order blocking the changes made by the US Postal Service.A coalition of Democratic state attorneys general sued USPS last month, claiming that DeJoy broke the law when he implemented policy changes that disrupted mail delivery across the country. USPS rejects these claims and DeJoy says he isn't trying to sabotage the election.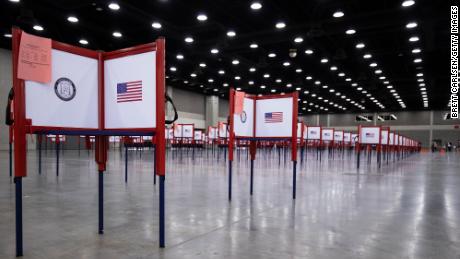 Send us your stories about voting issuesThe policy changes at the Postal Service created "a substantial possibility" that "voters may be disenfranchised," Bastian said during the hearing, adding that "harm has already taken place.""Substantial evidence has been presented that these transformative changes have been done by the Postal Service which has made mail delivery slower and less efficient," Bastian said.Read MoreThe plaintiffs submitted more than 70 public remarks, including tweets the President has made in attacking mail-in voting.At one point during the proceedings, Judge said it was "ironical" that the US attorneys saw no issues with going to polls to vote during the global coronavirus pandemic, but wanted to argue the case via videoconference."While we are exploring our legal options, there should be no doubt that the Postal Service is ready and committed to handle whatever volume of election mail it receives. Our number one priority is to deliver election mail on time," USPS spokesperson Dave Partenheimer said.Lee Moak, chair of the Election Mail Committee of the Postal Service's Board of Governors, added, "Any suggestion that there is a politically motivated attack on the efficiency of the Postal Service is completely and utterly without merit."The ruling comes as some Americans are beginning to receive their mail-in ballots and cast their votes for this November's presidential election.
Related interactive: Understanding mail-in voting in the US
Some of the Democratic state officials who brought the lawsuit cheered the judge's decision."Huge victory to protect the Postal Service — Washington state federal judge blocks unlawful USPS policies delaying mail and impacting elections," tweeted Washington state Attorney General Bob Ferguson, who led the coalition of Democratic attorneys general.Plaintiffs claim DeJoy enforced "Leave Mail Behind" policySince his arrival at the USPS in June, DeJoy oversaw the implementation of only one major initiative: restricting late and extra trips that mail trucks take.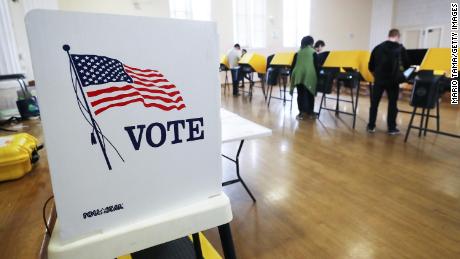 Election 101 podcast: How do you register to vote?Although the USPS has admitted it contributed mail delays, DeJoy kept it in effect, even after he suspended changes ahead of November's election in light of mounting criticism. Postal employees and union officials have repeatedly told CNN because of DeJoy's new policy, mail was delayed after it was left behind on loading docks.The state attorneys general also said that, "DeJoy has abandoned the Postal Service's longstanding commitment to treat all Election Mail under First Class delivery standards." Some election mail sent by election officials is sent by marketing mail, which has a slower delivery time.In years past, USPS had — as a courtesy — treated all election mail as first class mail. US attorneys repeatedly argued that there had not been substantial changes at USPS.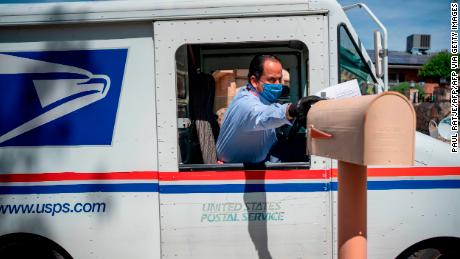 Bipartisan officials from several states rebuke USPS' inaccurate election mailersBut Bastian said that he was "personally warned" by the USPS that his and his family's ballots may be delayed through the informative mailer the postal service sent out regarding elections."If nothing has changed, why did I get a warning from the Postal Service yesterday for my own personal ballot?" he asked. This story has been updated with additional details from the hearing and USPS comment.
Source Link:
https://www.cnn.com/2020/09/17/politics/usps-policy-changes-injunction/index.html
[0,"neutral"]
Comments
comments