Seoul (CNN)For over a year and a half, one of the biggest names in K-pop hasn't been releasing any music — he's been performing military service, which is compulsory for all men in South Korea.
On Saturday morning, to the delight of fans around the world, G-Dragon's 20 months of military service finally came to an end.Hordes of fans waited outside army headquarters in Yongin, southeast of Seoul, to greet the 31-year-old Big Bang rapper, who emerged early on Saturday morning wearing a military uniform and beret. "I'm back after serving military service well. Thank you for waiting and coming here," he told fans Saturday. "I'm not a soldier anymore. I will return to my job and (be) faithful to my work."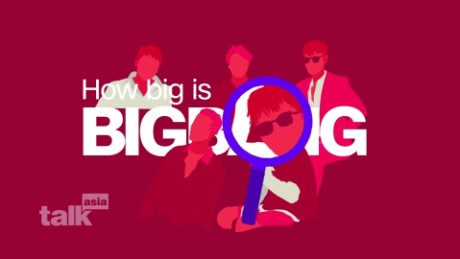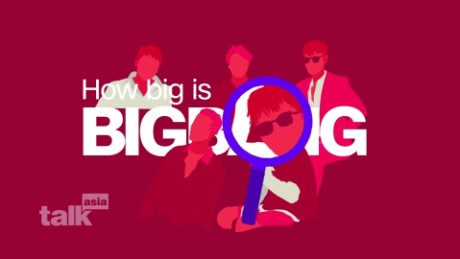 JUST WATCHEDHow big is Big Bang?ReplayMore Videos …MUST WATCH
How big is Big Bang? 06:46Thousands more took to Twitter to celebrate his return. The hashtag #ONE_OF_A_KIND_GD — a reference to his 2012 solo EP — trended worldwide on Twitter on Saturday morning Korea time.Read MoreG-Dragon — whose real name is Kwon Ji-yong — is a member of K-pop group Big Bang, which has had huge success in both South Korea and around the world. The South Korean government even played the group's 2015 hit "Bang, Bang, Bang," over the Demilitarized Zone (DMZ) to taunt their neighbors — with whom they are still technically at war, despite recent rapprochement — and make North Koreans curious about the south.Even though G-Dragon is now free to record and perform once more, it's unclear what the future holds for Big Bang. In March, the band's youngest member Seungri quit K-pop after it emerged he was being investigated on suspicion of violating South Korea's prostitution law. Stars in the militaryAlthough G-Dragon is one of K-pop's biggest names, he was still required to serve in the military. South Korea has compulsory conscription, and almost all healthy men are required to serve time in the army. Under South Korean law, men must start their military service by the time they are 28. In the past, conscripts needed to serve two years, but that's being gradually reduced so that by June 2020, conscripts will only need to serve 1 year and six months. This can severely derail careers just as they're taking off, and there are exemptions for top artists, musicians, and sports players, who don't need to serve at a military base although they must still complete four weeks of basic training. People who win certain classical music competitions qualify for this exemption — but top K-pop stars do not.
How a boy band from South Korea became the biggest in the worldIn recent years, there's been a debate over whether that exemption should be broadened to include major K-pop bands such as BTS, which has had huge international success — and built up South Korean soft power in the process. Earlier this month, the government said they would review the rules around military exemptions. In 2018, South Korean lawmaker Ha Tae-kyung brought BTS up at the National Assembly meeting, saying the current rules were a "double standard." "If you win first place in classical music competition for violinist or pianist, you can receive exemption but not if you win first place on the Billboard chart with commercial music," he said.Time is running out for BTS. The band's oldest member, Jin — whose real name is Kim Seok-jin — turns 27 in December.The band's management has indicated that BTS members will perform their service. "The company believes military service is a duty," Bang Si-Hyuk, who runs BTS's label Big Hit Entertainment, told the Hollywood Reporter. "We will try to show the fans the best of BTS until, and after, the members have fulfilled their service duties."
Source Link:
https://www.cnn.com/2019/10/26/entertainment/g-dragon-military-south-korea-fans-intl-hnk-scli/index.html
[0.513013]
Comments
comments