(CNN)A Federal Aviation Administration panel found changes Boeing made to a 737 Max stabilization system to be "operationally suitable," and gave a thumbs up to the planemaker's plans for training pilots about how the system works.
A Flight Standardization Board, comprised of pilots who fly the 737, said in a draft report released Tuesday that it reviewed "the modified Maneuvering Characteristics Augmentation System" and concluded simulator-based training is not necessary for pilots who flew the previous version of the 737. The company has proposed a computer-based training that will familiarize pilots upgrading from the 737 NG series with the MCAS system. The board's draft report is a step forward for Boeing as it works to return the 737 Max fleet to the air. After two weeks for public review, the FAA is expected to publish a final board report.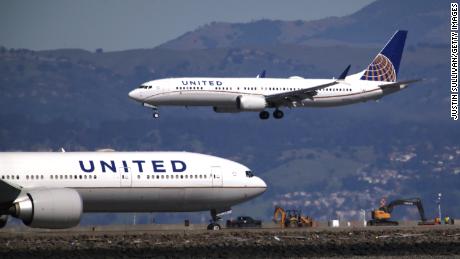 United Airlines is canceling 737 Max flights through early JulyThe MCAS system has come under scrutiny from investigators reviewing two fatal 737 Max crashes — the Lion Air crash in October and the Ethiopian Airlines crash in March. Boeing has been developing and testing a software change to the system that will now factor in input from a second sensor. Read MoreThe board's review process includes test flights, and Boeing CEO Dennis Muilenburg said last week the software has been tested on nearly 100 test flights. The review only looked at the training, and not at the software itself. Boeing has not yet submitted the software change to the FAA for certification, the agency said in a statement on Tuesday, but the submission is expected "in the coming weeks."Boeing did not respond to a request for comment on Tuesday afternoon.
Source Link:
https://www.cnn.com/2019/04/16/politics/faa-boeing-737-max/index.html
[0.277756]
Comments
comments