(CNN)There is always some level of family drama before a wedding, but when you're a major American celebrity about the marry into the British royal family, the stakes are levels of magnitude higher than normal.
The last week has been a hellscape of speculation and accusations for Meghan Markle, 36, who is days away from marrying Prince Harry in Windsor Castle.READ MORE: Everything about the Royal Wedding in one place Markle's father, Thomas Markle, was supposed to walk his daughter down the aisle, but a series of puzzling revelations and apparent health issues appear to have led to him bowing out of the event. At the same time, Markle's half-sister Samantha Markle has been leaking information about their father and offering her own commentary about the Markle family's situation. Here's a breakdown of how everything unfolded, and where it stands now. Read MoreApril and early MayPhotos of Thomas Markle are published that appear to show him preparing for his daughter's wedding: exercising, getting fitted for a suit, and reading about British culture and tourism. They appear to be taken at various locations around Rosarito, Mexico, where he lives.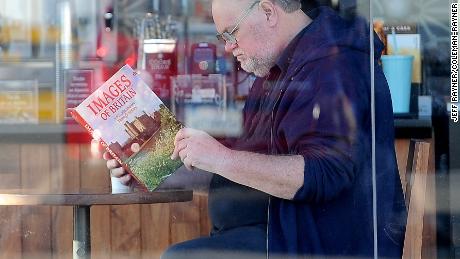 One of the photos showing Markle ostensibly preparing for his daughter's wedding.Sunday, May 13Britain's Daily Mail claims the paparazzi shots of Thomas Markle preparing for the wedding were staged. It publishes security footage it says shows Thomas Markle arriving at the site of one of the photos in the company of a photographer.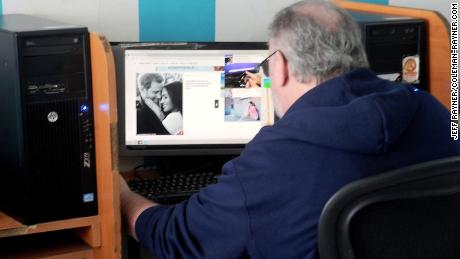 Another photo of Thomas Markle that may have been staged, according to news investigations and his own comments. The next 48 hours are a flurry of activity, with Thomas Markle speaking exclusively to American entertainment outlet TMZ about his decision whether or not to attend the wedding. Meghan's half-sister Samantha Markle, meanwhile, makes various appearances on international news outlets, including a British morning show and a British talk show. Monday, May 14
Source Link:
https://www.cnn.com/2018/05/16/world/meghan-markle-thomas-samantha-father-half-sister-wedding-drama-trnd/index.html
[-0.0989792]