(CNN)Weather conditions that brought a heat wave to Europe last week are spreading to the Arctic, where scientists predict they could trigger one of Greenland's biggest ice melts on record.
The weather front, which caused mass disruption in European cities, is drifting towards Greenland, where unusually high temperatures are expected to accelerate ice melting, according to the World Meteorological Organization (WMO). Martin Stendel, a climate scientist at the Danish Meteorological Institute (DMI), wrote on Twitter that forecasts indicated this would be the second largest ice melt since 1950, when reliable records began.
Map (left) shows 2 m temperature on Tuesday afternoon Greenland time. Greenish: above, bluish: below 0°C.Graph (right) shows % of ice sheet with melting (https://t.co/laSKrJXKFI). Red: 2019, green: 2012. Based on NCEP reanalyses, we expect the 2nd largest melt event since 1950. pic.twitter.com/J725L1eJWs
— Martin Stendel (@MartinStendel) July 28, 2019 Greenland's ice sheet usually melts during the summer but it started earlier than normal this year, in May, and has been melting "persistently" over the past four months, which have recorded all time temperature highs, Ruth Mottram, a climate scientist with DMI, told CNN. "Our forecast suggests that will be just below zero degrees at the summit today which is 3000 meters above sea level. It's a very warm temperature for that altitude," she said.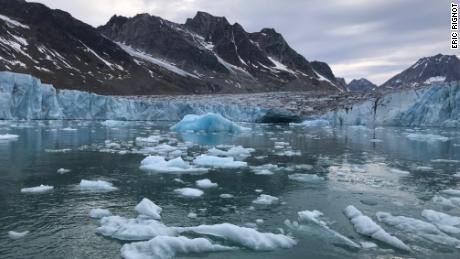 Tidewater glaciers slide through Greenland's valleys, breaking up into icebergs when they meet the ocean.Read MoreIn 2012, Greenland experienced "sudden bursts of very extreme melting" and lost a record amount of ice, according to Mottram. This year's melt is different to the one in 2012 as it is happening persistently every day rather than in extreme bursts, Mottram noted. She said that Greenland's ice loss has added an estimated 180 gigatons (billion tons) of water to the oceans since the 1 July. This contributes to a global sea level rise of around half a millimeter. "That is quite a lot higher than usual," she said, noting that the expected average would be between 60-70 gigatons at this time of year.On average Greenland has lost 250 gigatons of ice per year since 2002, according to Mottram.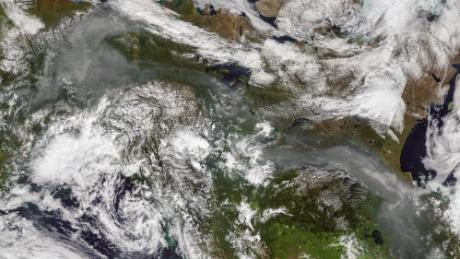 'Unprecedented' wildfires ravage the Arctic
Greenland lost 2 billion tons of ice this week, which is very unusual The ice melt comes after scientists say high temperatures helped facilitate "unprecedented" wildfires in the Arctic this summer. Since the start of June, Copernicus Atmosphere Monitoring Service (CAMS), has tracked more than 100 intense wildfires in the Arctic Circle. Temperatures in the Arctic are rising at a faster rate than the global average, providing the right conditions for wildfires to spread, Mark Parrington, a senior scientist at the European Centre for Medium-Range Weather Forecasts (ECWMF), told CNN last week. The European heat wave saw Belgium, Germany and the Netherlands set national temperature records. France recorded its hottest day, reaching a scorching 42.6 °C, and the UK saw its hottest July on record. The heat wave also set temperature records in Scandinavia, with Norway experiencing "tropical nights", according to the country's weather institute. Scientists warn that the world should expect more scorching heat waves due to climate change and that current temperature highs are in line with predictions made over a decade ago."Such intense and widespread heat waves carry the signature of man-made climate change," according to Johannes Cullmann, director of WMO's climate and water department.
Photos: The effects of climate change on the worldFlorida – A flooded street in Miami Beach in September 2015. The flood was caused by a combination of seasonal high tides and what many believe is a rise in sea levels due to climate change. Miami Beach has already built miles of seawalls and has embarked on a five-year, $400 million stormwater pump program to keep the ocean waters from inundating the city.Hide Caption 1 of 14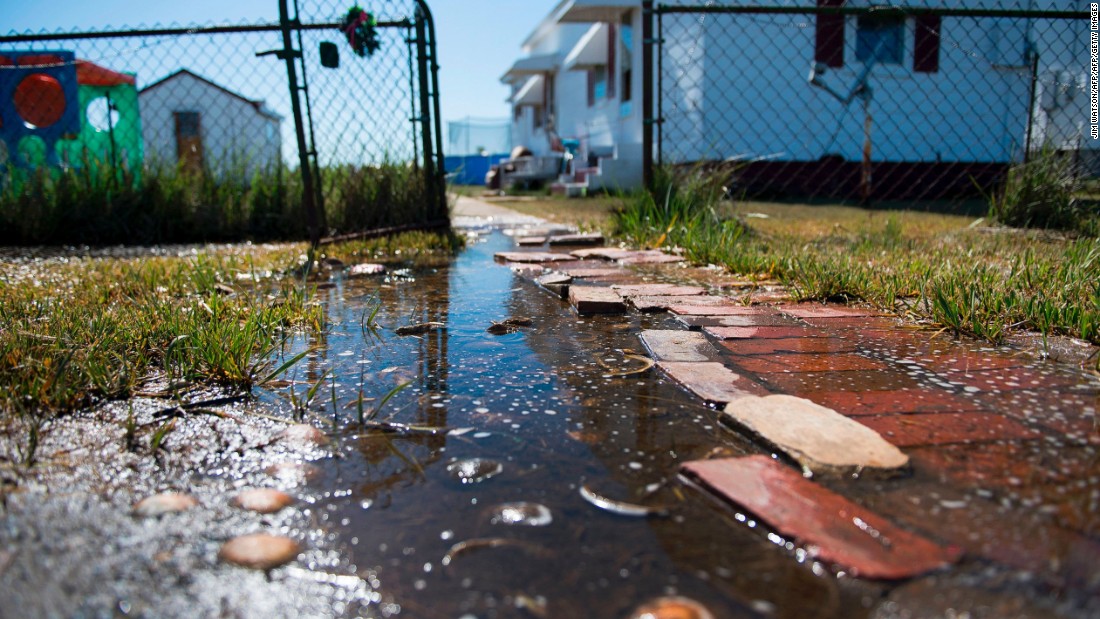 Photos: The effects of climate change on the worldVirginia – Sea water collects in front of a home in Tangier, Virginia, in May 2017. Tangier Island in Chesapeake Bay has lost two-thirds of its landmass since 1850. Now, the 1.2 square mile island is suffering from floods and erosion and is slowly sinking. A paper published in the journal Scientific Reports states that "the citizens of Tangier may become among the first climate change refugees in the continental USA."Hide Caption 2 of 14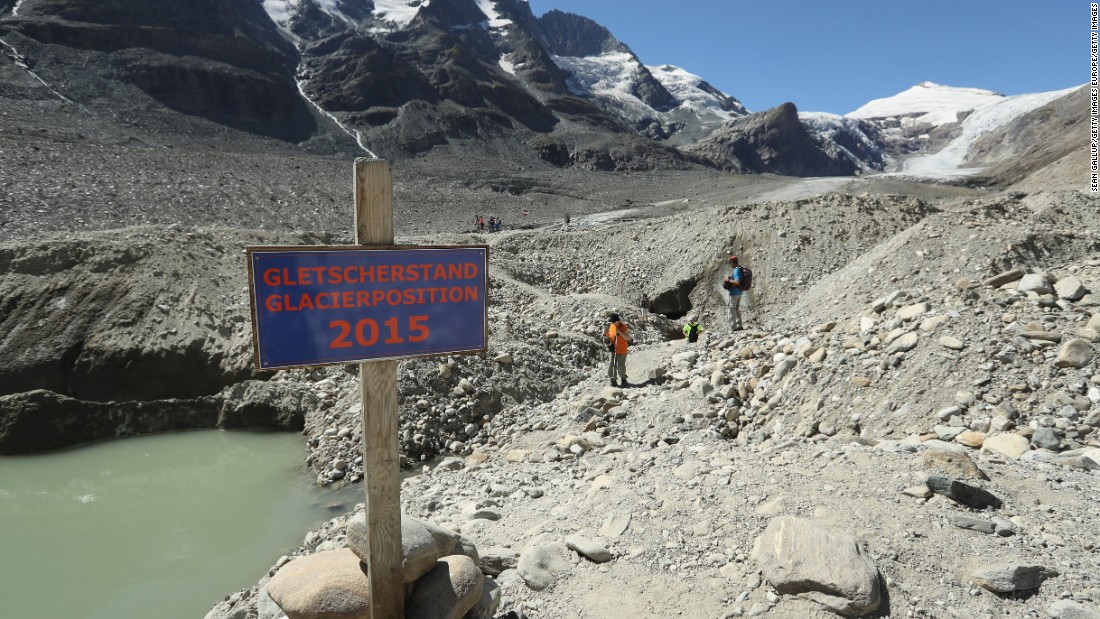 Photos: The effects of climate change on the worldAustria – The Pasterze glacier is Austria's largest and it's shrinking rapidly: the sign on the trail indicates where the foot of the glacier reached in 2015, a year before this photo was taken. The European Environmental Agency predicts the volume of European glaciers will decline by between 22 percent and 89 percent by 2100, depending on the future intensity of greenhouse gases. Hide Caption 3 of 14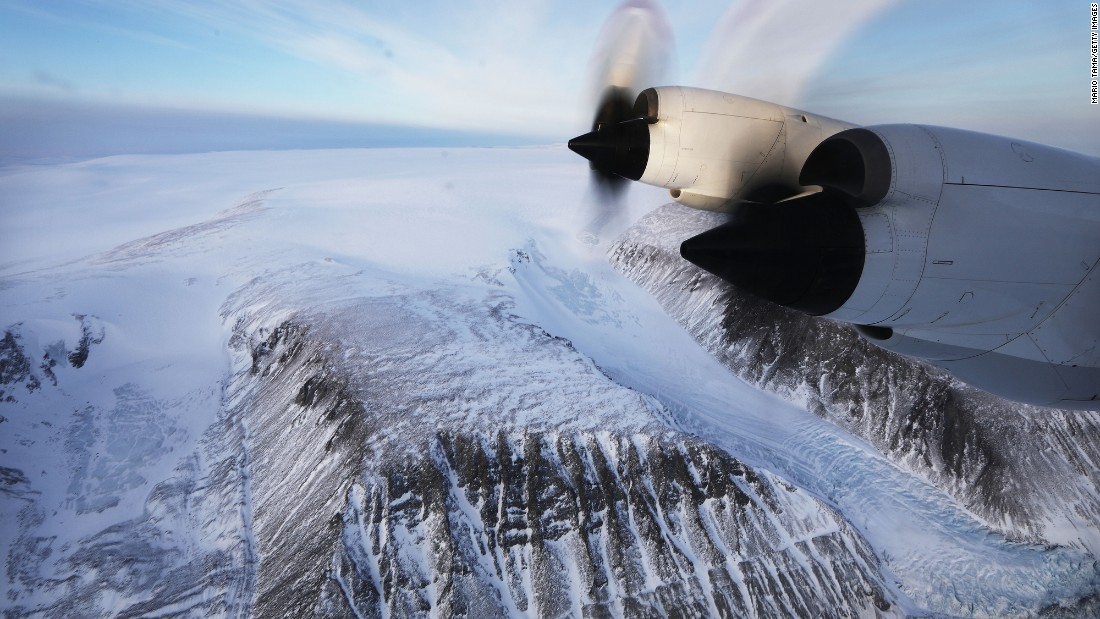 Photos: The effects of climate change on the worldGreenland – A NASA research aircraft flies over retreating glaciers on the Upper Baffin Bay coast of Greenland. Scientists say the Arctic is one of the regions hit hardest by climate change. Hide Caption 4 of 14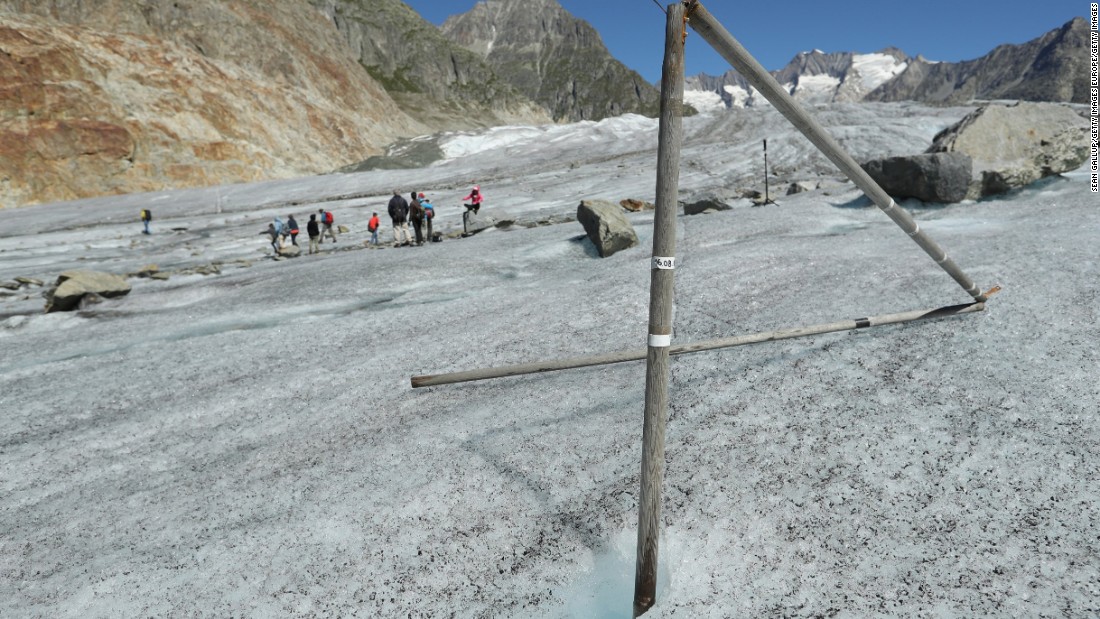 Photos: The effects of climate change on the worldSwitzerland – A wooden pole that had been driven into the ice the year before now stands exposed as the Aletsch glacier melts and sinks at a rate of about 10-13 meters per year near Bettmeralp, Switzerland. Hide Caption 5 of 14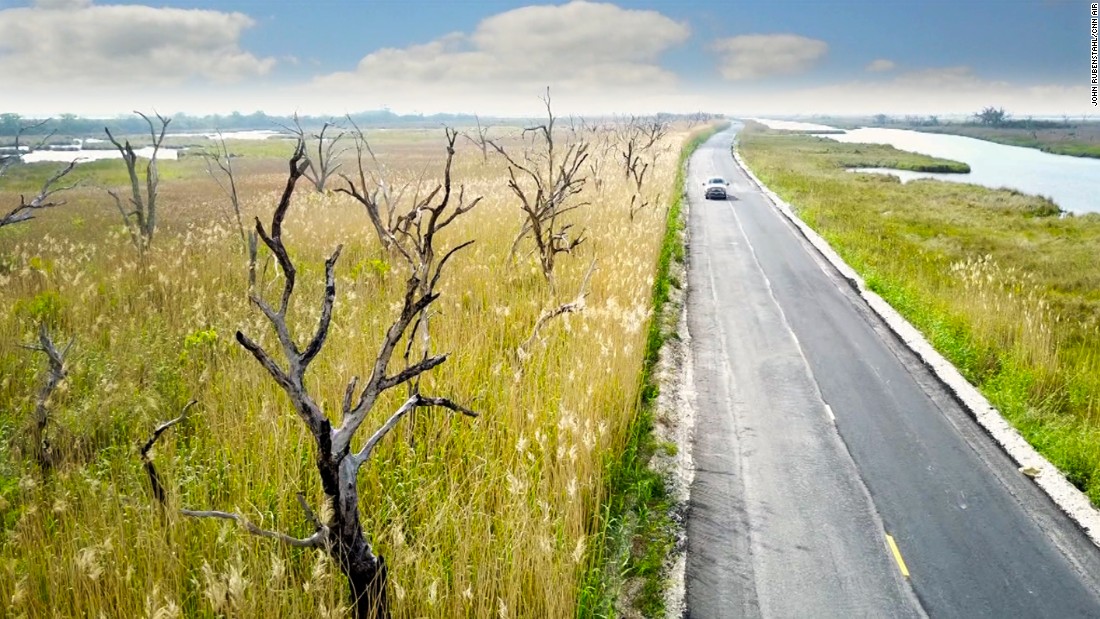 Photos: The effects of climate change on the worldLouisiana – In the Mississippi Delta, trees are withering away because of rising saltwater, creating "Ghost Forests."Hide Caption 6 of 14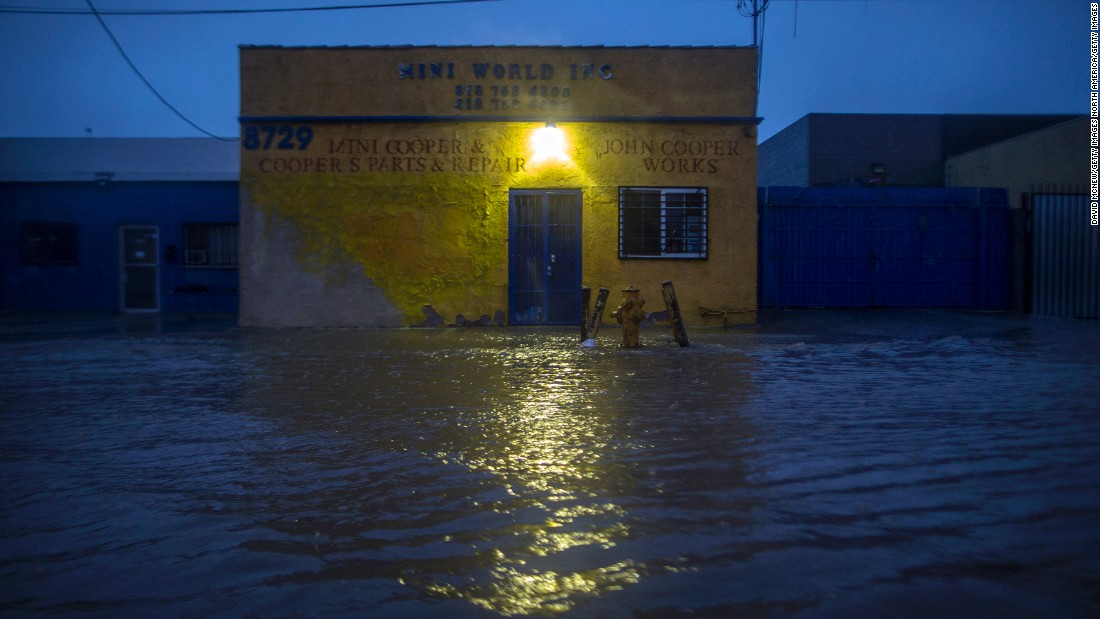 Photos: The effects of climate change on the worldCalifornia – A street is flooded in Sun Valley, Southern California in February 2017. Powerful storms have swept Southern California after years of severe drought, in a "drought-to-deluge" cycle that some believe is consistent with the consequences of global warming.Hide Caption 7 of 14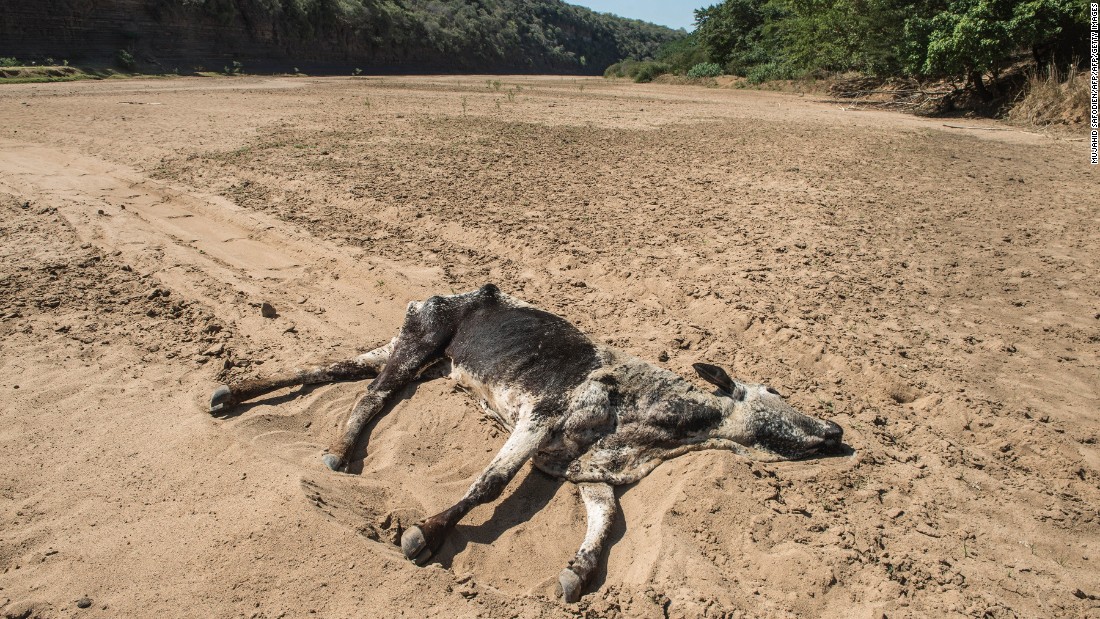 Photos: The effects of climate change on the worldSouth Africa – The carcass of a dead cow lies in the Black Umfolozi River, dry from the effects of a severe drought, in Nongoma district north west from Durban, in November 2015. South Africa ranks as the 30th driest country in the world and is considered a water-scarce region. A highly variable climate causes uneven distribution of rainfall, making droughts even more extreme.Hide Caption 8 of 14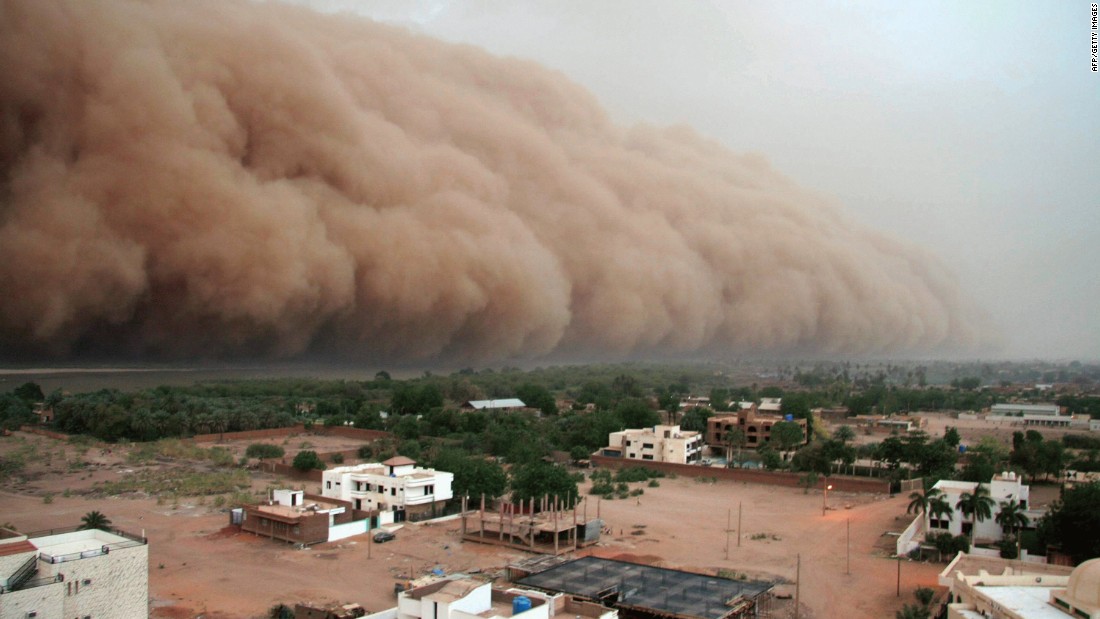 Photos: The effects of climate change on the worldSudan – A gigantic cloud of dust known as "Haboob" advances over Sudan's capital, Khartoum. Moving like a thick wall, it carries sand and dust burying homes, while increasing evaporation in a region that's struggling to preserve water supplies. Experts say that without quick intervention, parts of the African country — one of the most vulnerable in the world — could become uninhabitable as a result of climate change.Hide Caption 9 of 14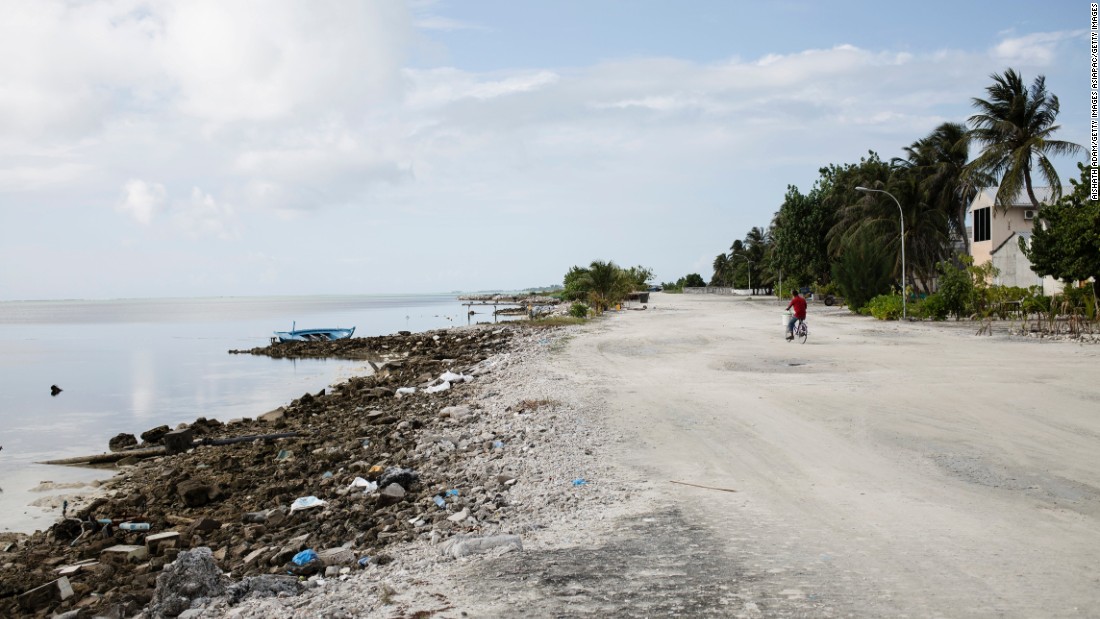 Photos: The effects of climate change on the worldMaldives – Low tide reveals the extent of accelerated erosion shown by the amount of exposed beach rocks on Maafushi beach in the Maldives. This is the world's lowest-lying country, with no part lying more than six feet above sea level. The island nation's future is under threat from anticipated global sea level rise, with many of its islands already suffering from coastal erosion.Hide Caption 10 of 14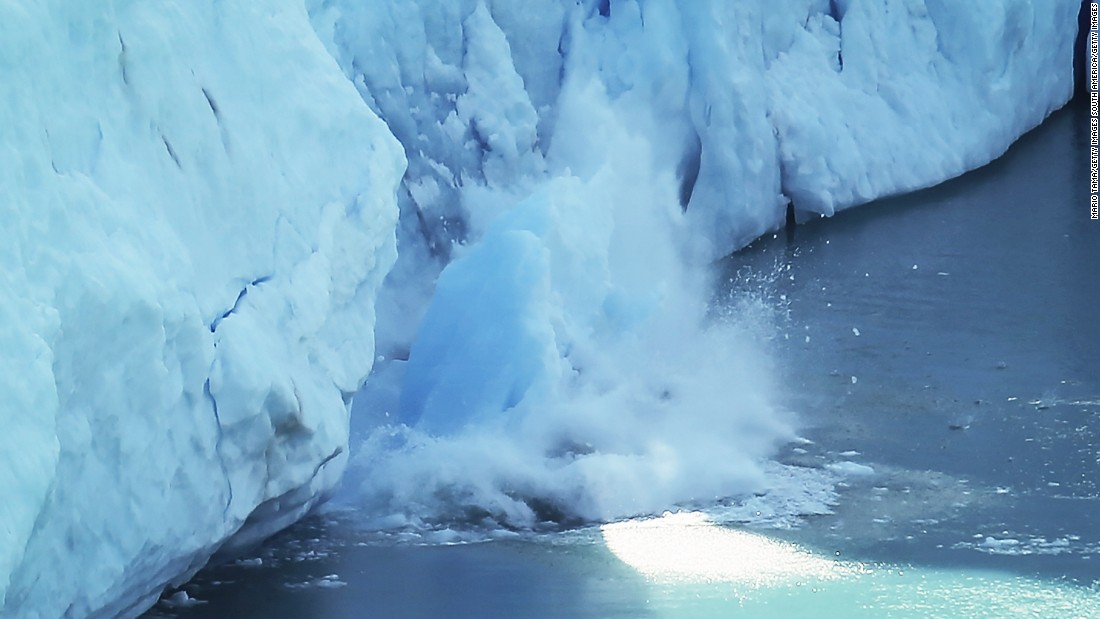 Photos: The effects of climate change on the worldArgentina – Los Glaciares National Park, part of the third largest ice field in the world, on November 27, 2015 in Santa Cruz Province, Argentina. The majority of the almost 50 large glaciers in the park have been retreating during the past 50 years due to warming temperatures, according to the European Space Agency (ESA).Hide Caption 11 of 14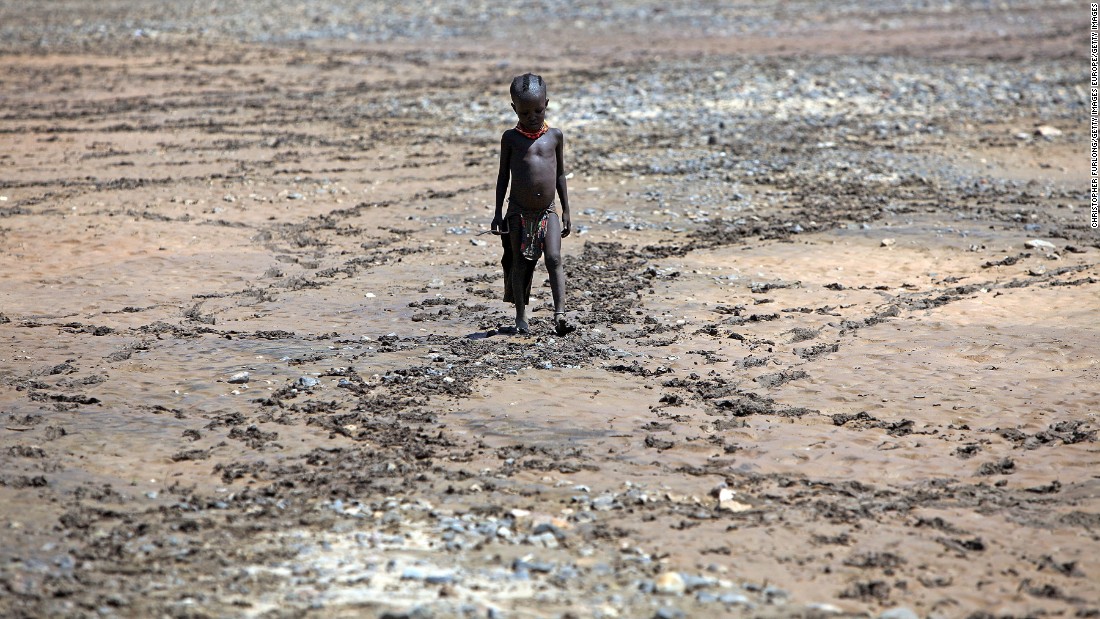 Photos: The effects of climate change on the worldKenya – A boy from the remote Turkana tribe in Northern Kenya walks across a dried up river near Lodwar, Kenya. Millions of people across Africa are facing a critical shortage of water and food, a situation made worse by climate change. Hide Caption 12 of 14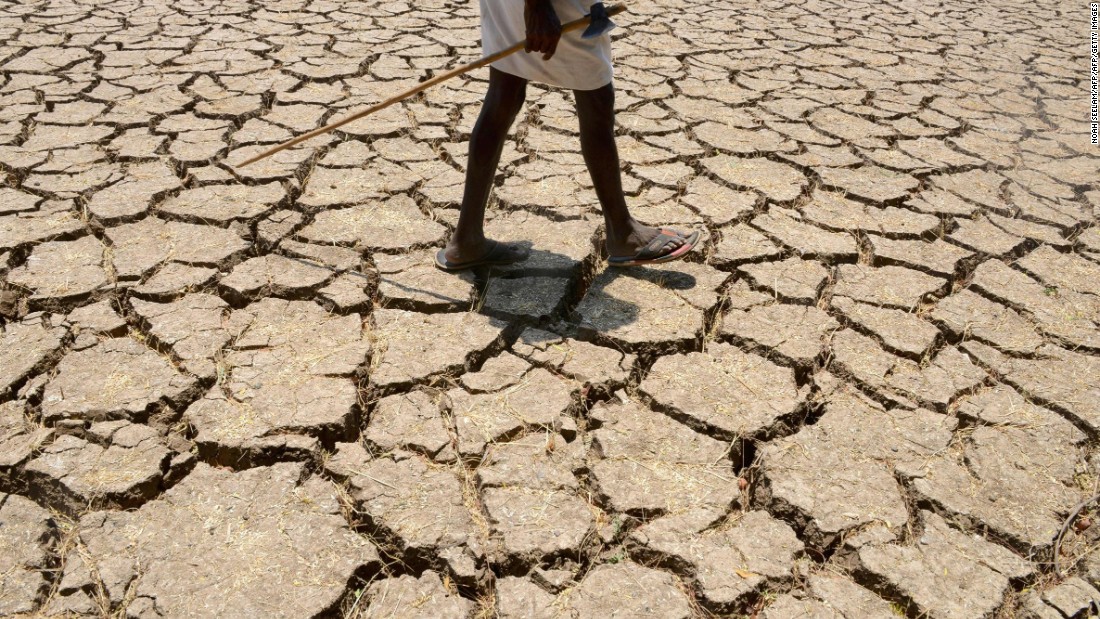 Photos: The effects of climate change on the worldIndia – An Indian farmer in a dried up cotton field in the southern Indian state of Telangana, in April 2016. Much of India is reeling from a heat wave and severe drought conditions that have decimated crops, killed livestock and left at least 330 million people without enough water for their daily needs.Hide Caption 13 of 14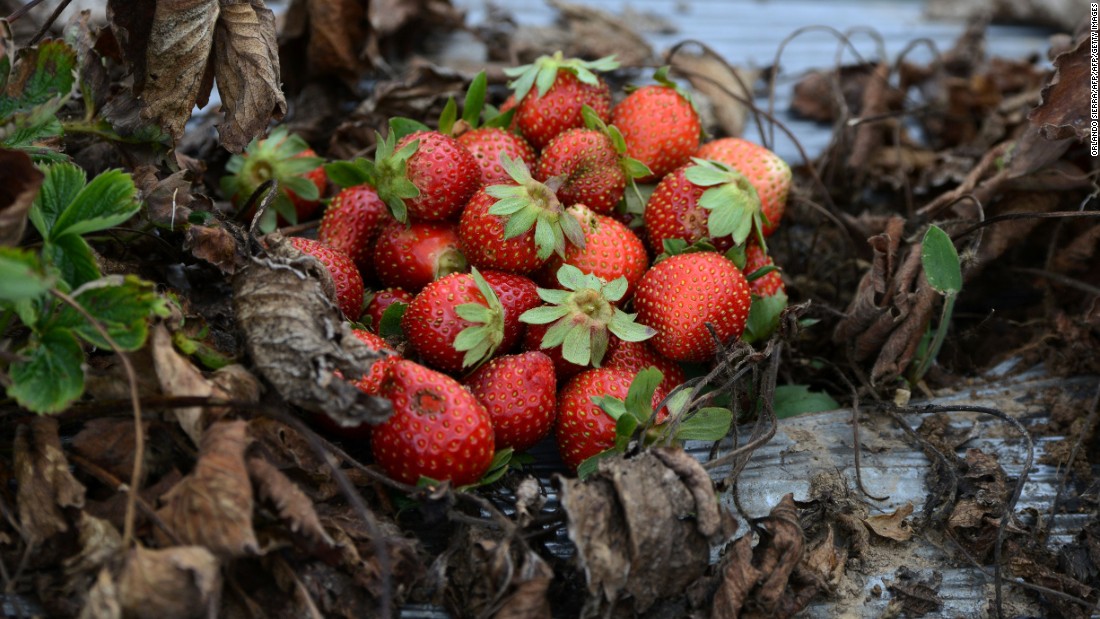 Photos: The effects of climate change on the worldHonduras – Strawberries lost due to a fungus that experts report is caused by climate change in La Tigra, Honduras, in September 2016. According to Germanwatch's Global Climate Risk Index, Honduras ranks among the countries most affected by climate change. Hide Caption 14 of 14












"This is consistent with the scientific finding showing evidence of more frequent, drawn out and intense heat events as greenhouse gas concentrations lead to a rise in global temperatures," he said. A group of European scientists concluded that the heat wave was made at least five times more likely because of climate change — and perhaps 100 times more likely.
Source Link:
https://www.cnn.com/2019/07/30/world/greenland-ice-melt-climate-heat-wave-sci-intl/index.html
[-0.663364]
Comments
comments