Jeffrey Sachs is a professor and director of the Center for Sustainable Development at Columbia University. The opinions expressed in this commentary are those of the author; view more opinion articles on CNN.
(CNN)In October 1992, the United States Senate ratified the UN Framework Convention on Climate Change (UNFCCC), the global treaty to stop human-induced global warming, which became enforceable two years later. Yet for the quarter century since then, the US Congress has failed to pass a single major piece of legislation to implement the treaty.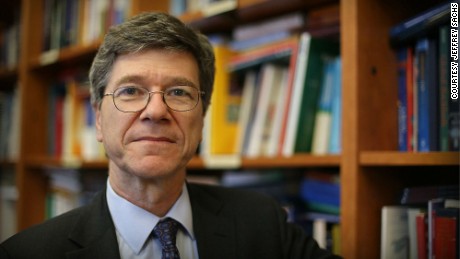 The reason is straightforward: the oil and gas industry finances the campaigns of many Republican members of Congress, as well as some Democrats from oil-producing states, who repeatedly side with their financiers against the interests of the American people. In an effort to underscore the urgency of political action on this issue, I recently testified in Congress. As I listened to the Republican members question the two witnesses ahead of my panel, former Secretary of State John Kerry and former Secretary of Defense Chuck Hagel, I was struck by the crazy state of affairs of our country. One Republican member, Rep. Thomas Massie, asked such an absurd question that Kerry finally had to respond, "Are you serious?"
Climate change must be our No. 1 priorityThen I looked up the campaign funding of the various congressmen on Open Secrets, which tracks money in politics, and had a plausible explanation for the tragedy before my eyes. Perhaps the congressmen that I had been listening to were not really as ignorant as they seemed to be. Perhaps they were simply corrupted by campaign financing. My own testimony was to the Environment Subcommittee of the House Committee on Oversight and Reform (Kerry and Hagel had been testifying to the full committee). Every one of the five Republican members of the subcommittee received 2018 campaign funds from political action committees (PACs) of the oil and gas industry. That was true of only one of the seven Democrats. The Republicans combined received $181,150 in oil and gas PAC money, compared with $3,000 for the single Democratic recipient. Read MoreBy now, most Americans know that our congressional system is broken, corrupted, in large part, by corporate money. According to a recent Gallup poll, only 11% of the public expresses a "great deal" or "quite a lot" of confidence in Congress, down from 42% in 1973 (when Gallup began collecting this kind of data). And only 8% described the honesty and ethical standards of Congress as "high" or "very high."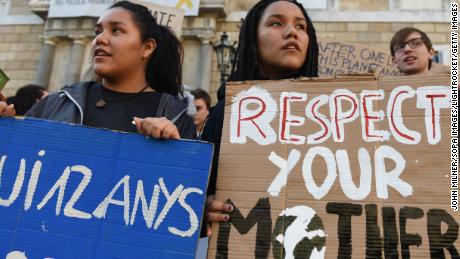 Women hold the key to curbing climate changeAccording to Open Secrets, looking at Congress as a whole, the oil and gas sector contributed $84.4 million in the 2018 election cycle. Of those funders, Koch Industries was the largest single campaign funder, at $10.5 million. And of the total oil and gas sector contributions to candidates, 87% went to Republicans. Of the Koch contributions, 99.4% went to Republicans. For perspective, total campaign spending by the oil and gas sector since 1990 has totaled $625 million, with 81% of the contributions to candidates going to Republicans. In addition to the campaign spending, the oil and gas industry spends an astonishing sum on lobbying. The sector's lobbying outlays totaled $124.8 million during 2018. The top five lobbying clients — ExxonMobil, Koch Industries, Chevron, Royal Dutch Shell and the American Petroleum Institute — had a combined lobbying spend of over $46 million. And the oil and gas industry's total lobbying outlays during 1998-2018 amounted to a shocking $2.2 billion. And their lobbying efforts bear real fruit. Just before President Donald Trump announced his intention to withdraw from the Paris Climate Agreement, 22 Republican senators wrote a letter to Trump urging that action. Every one of those senators received contributions from oil and gas PACs. The total oil and gas PAC spending for the 22 senators, for the period of 2013-18, covering the campaign committee and leadership PAC, came to $4,095,071.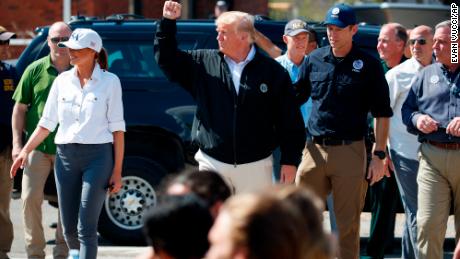 Trump's failure to fight climate change is a crime against humanityThe oil and gas industry continues to invest heavily to develop new oil and gas fields despite the urgent need to shift to renewable energy, and the rise of state-level regulations to shift to renewables. Indeed, the New York State attorney general is suing ExxonMobil to seek "redress for a longstanding fraudulent scheme by Exxon, one of the world's largest oil and gas companies, to deceive investors and the investment community, including equity research analysts and underwriters of debt securities (together, "investors"), concerning the company's management of the risks posed to its business by climate change regulation." ExxonMobil vehemently denies the allegations.So, what is the result of all of this corruption? Nothing less than the continuing threats to the planet at the hands of executives of ExxonMobil, Chevron, Koch Industries and other companies ready to destroy the environment for the sake of stock options. Just consider the past five years — the hottest five years on record. The Earth has already warmed by 1.1 degree C above the pre-industrial level. As a result, the United States and rest of the planet are being hit by extraordinary heat waves, droughts, floods, forest fires and extreme storms. The damage from climate-related disasters in the United States during the past three years (2016-2018) exceeds $450 billion, or an average of $150 billion per year. And much worse could come. As Columbia University Professor James Hansen has shown, the warming to date and that still on the way could lead to a catastrophic rise of sea level by 8 meters (26 feet), as occurred the last time the planet was as warm as it is now or perhaps just slightly warmer (115,000 years ago). Stay up to date…
Sign up for our new newsletter.
Join us on Twitter and Facebook
The most important step to climate safety is a shift from fossil fuels to renewable energy, especially wind, solar, hydro, geothermal and bio. Engineering studies demonstrate that we already have the technologies needed to decarbonize the world energy system, and that comprehensive decarbonization of the energy system is within reach and is economical. The key steps are to shift electricity generation from coal, oil, and gas to renewable, zero-carbon sources, mainly solar, wind, hydro, and geothermal and to electrify automobiles and home heating. Other energy needs, for shipping, aviation, trucking and heavy industry, will be met through a combination of electrification and synthetic fuels manufactured with zero-carbon electricity. In view of these findings, the recent proposals for a Green New Deal make eminent sense, and a decarbonization action plan should be put into legislation as soon as possible. Just this month, a major new report demonstrates that every major world region could decarbonize the power, transport and building sectors by 2050. Several states, including California and New York, are aiming to decarbonize their power sector before that date, yet the federal government is rudderless and without a plan because of the chronic inaction of the US Congress. Our hopes for a habitable planet now rest with politicians like Sen. Bernie Sanders and Rep. Alexandria Ocasio-Cortez, who run their election campaigns without accepting the corrupting money of oil and gas PACS. Either we escape from the malign grip of the oil and gas industry, or humanity will suffer climate wreckage for generations to come.
Source Link:
https://www.cnn.com/2019/04/16/opinions/energy-industry-too-much-power-congress-sachs/index.html
[-0.434014]
Comments
comments