NEWYou can now listen to Fox News articles!
It's never easy being the child of an iconic star, especially someone whose long shadow and global appeal still renders your father a household name 45 years after his death.
But such was the plight and inheritance of Lisa Marie Presley, the singer-song writer and only child of Elvis and Priscilla Presley. Lisa Marie's sudden passing on Thursday adds yet one more sad note to the complicated history of an iconic family that has captured America's imagination and fascination for generations.
Lisa Marie was just 54 years old and had been rushed to a Los Angeles hospital earlier in the day. Reports suggest she had suffered cardiac arrest. Lisa Marie had attended the Golden Globe Awards just this past Tuesday with her mother.
LISA MARIE PRESLEY, ELVIS AND PRISCILLA'S ONLY CHILD, DEAD AT 54
Lisa Marie's life started off with happy headlines, of course. A "honeymoon baby" born just nine months after Elvis and Priscilla were married, the birth was front-page news from coast to coast.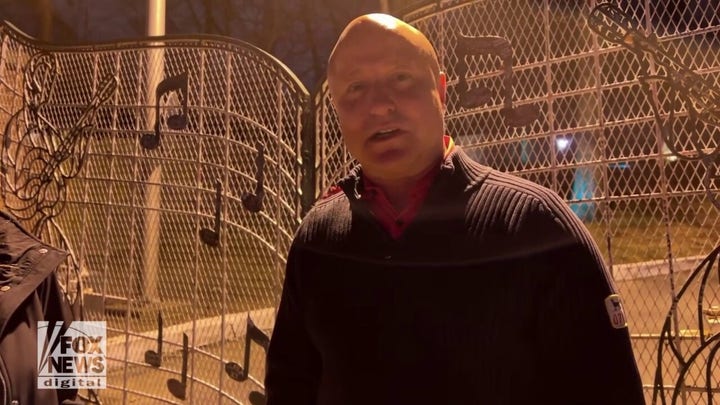 Video
"Elvis Presley changed his tune to 'Rock a Bye Baby" read the UPI dispatch on February 1, 1968. Born at Baptist Hospital in Memphis at 6 pounds and 15 ounces, the brown-haired infant immediately overwhelmed her parents and won over the affection of fans all over the world. Her father was photographed walking the hospital hall with his beaming wife and new mother holding their pride and joy.
Childhood is supposed to be carefree, but children of celebrities aren't normally afforded such luxury.
LISA MARIE PRESLEY'S LIFE GROWING UP WITH ELVIS AND PRISCILLA IN HER OWN WORDS
The years rolled on, and the older Lisa Marie got, the more challenging her life became.
Lisa Marie was only four when Elvis and Priscilla divorced. She left Memphis for Los Angeles with her mother. Her father died when she was just nine. She inherited Graceland, the iconic singer's famed home when she was eleven.
"I remember him as my dad," she told "Good Morning America" in 2009, "but he was a very exciting dad."
LISA MARIE PRESLEY MADE FINAL PUBLIC OUTING AT 80TH GOLDEN GLOBES, APPLAUDING AUSTIN BUTLER FOR 'ELVIS' AWARD
Only children don't need excitement – they need fathers who are steady, stable – and present. Elvis may have been a lot of things, but he was none of what his daughter needed.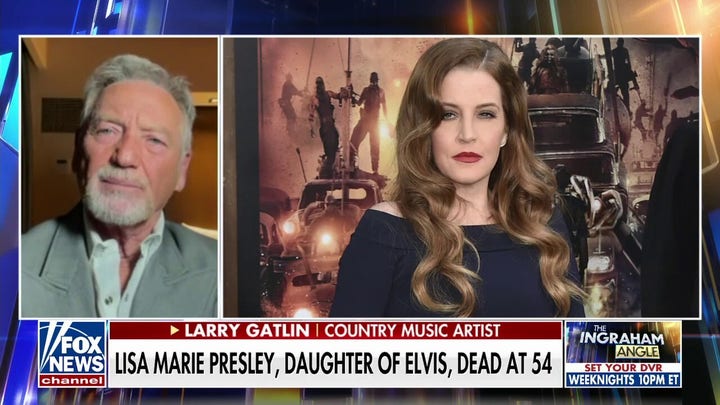 Video
Lisa Marie would grow up in her father's shadow and run through a series of high-profile marriages and painful divorces. Her first was to Danny Keough, a Chicago-based musician. But five-and-a-half years and two children later they split up. She said she thought she could do better – and later came to regret it.
"Leaving my first marriage, for the person that I left it for — that was probably the biggest mistake of my life," she would later say.
That "person" was the King of Pop, the one and only Michael Jackson. That marriage lasted just two years.
Next came actor Nicolas Cage, a union that collapsed after only four months.
CLICK HERE TO GET THE OPINION NEWSLETTER
Her fourth and last marriage was to Michael Lockwood in 2006. They divorced in 2016. Tragically, Lisa Marie lost a son to suicide in 2020.
next Image 1 of 7
MEMPHIS, TN – FEBRUARY 5: Rock and roll singer Elvis Presley with his wife Priscilla Beaulieu Presley and their 4 day old daughter Lisa Marie Presley on February 5, 1968 in Memphis, Tennessee. (Michael Ochs Archives/Getty Images)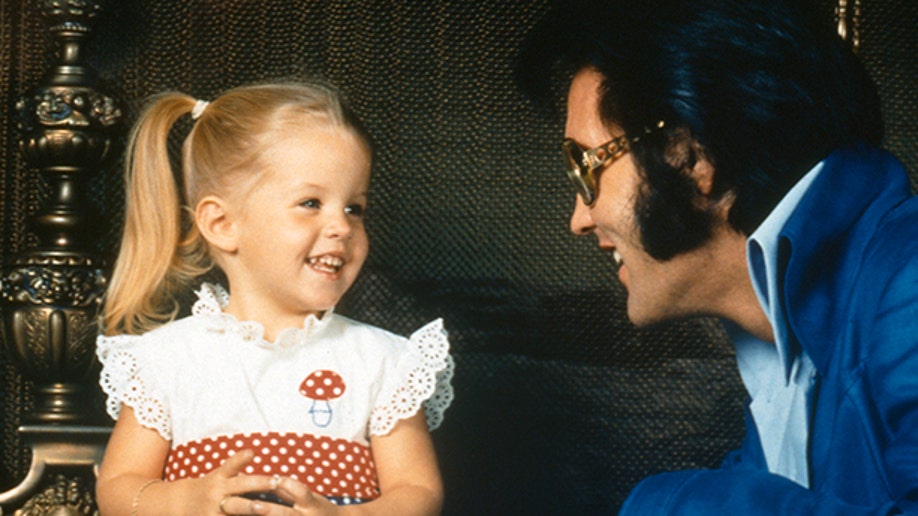 prev next Image 2 of 7
American rock legend Elvis Presley with his daughter Lisa-Marie Presley. (Frank Carroll/Sygma via Getty Images)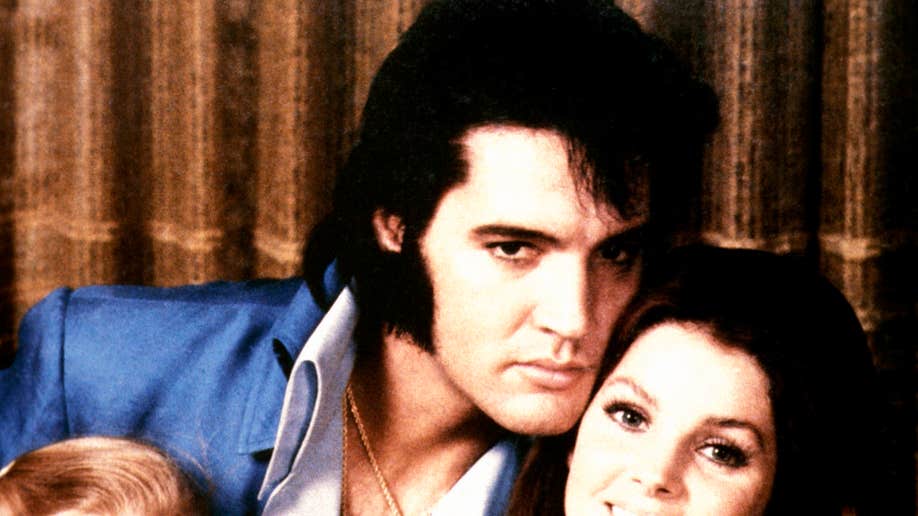 prev next Image 3 of 7
Lisa Marie Presley is Elvis and Priscilla Presley's only child. (Photo by GAB Archive/Redferns)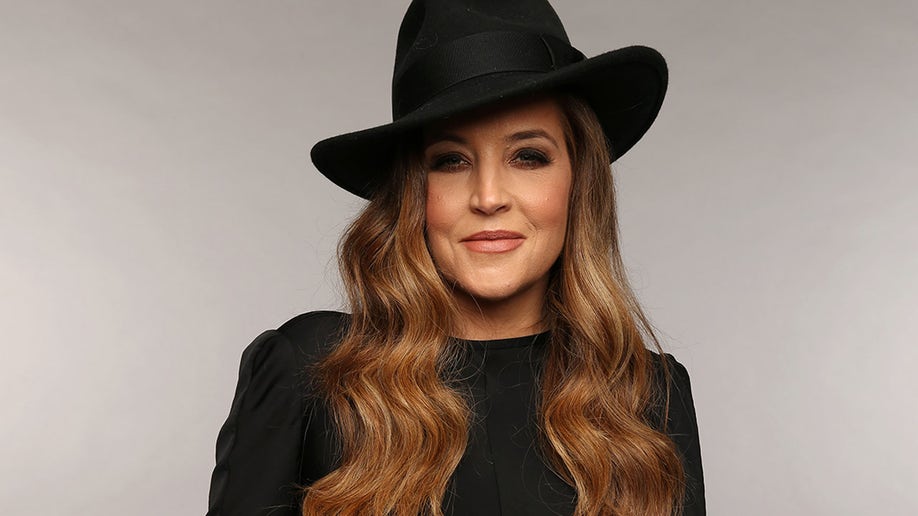 prev next Image 4 of 7
Lisa Marie Presley remembered by John Travolta, Tom Hanks, and Leann Rimes. Elvis' daughter died at age of 54. (Christopher Polk)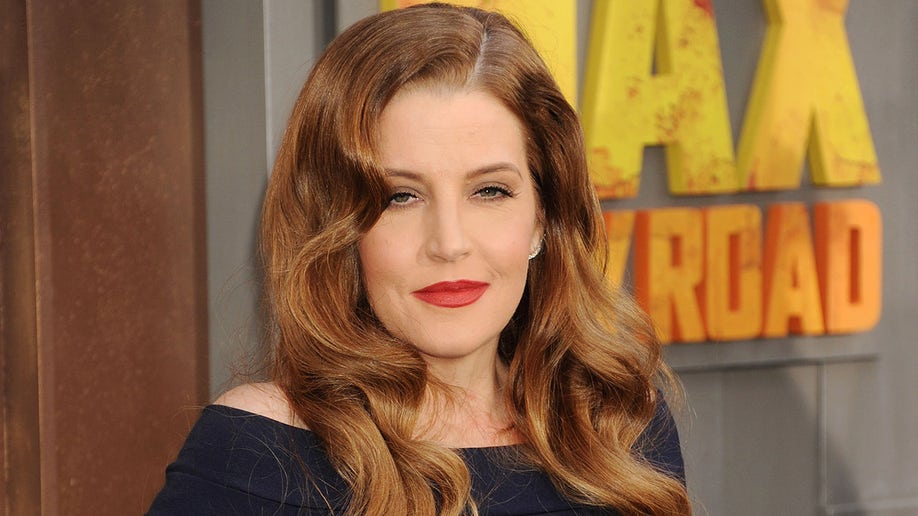 prev next Image 5 of 7
Lisa Marie Presley was remembered by friends and family after her death on Thursday. She was 54. (Jeffrey Mayer)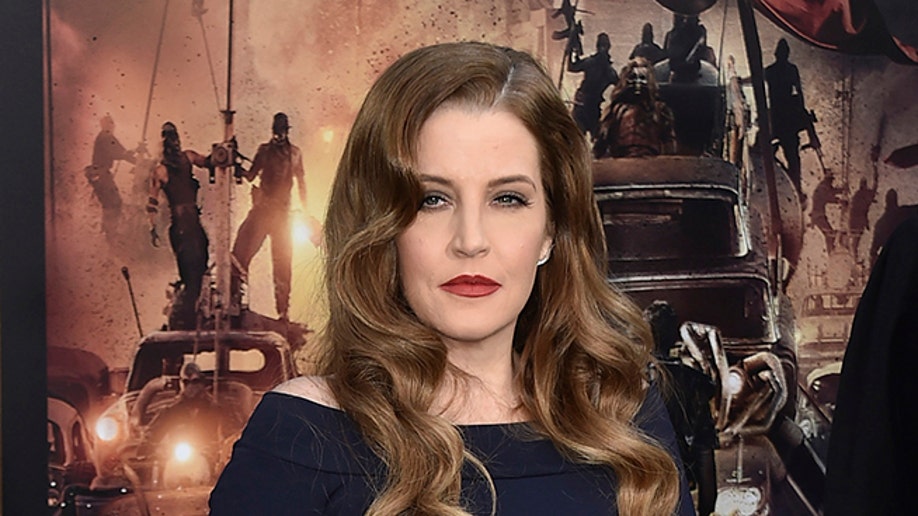 prev next Image 6 of 7
FILE – Lisa Marie Presley arrives at the Los Angeles premiere of "Mad Max: Fury Road" at the TCL Chinese Theatre on May 7, 2015. Presley, singer and only child of Elvis, died Thursday, Jan. 12, 2023, after a hospitalization, according to her mother, Priscilla Presley. She was 54. (Jordan Strauss/Invision/AP,)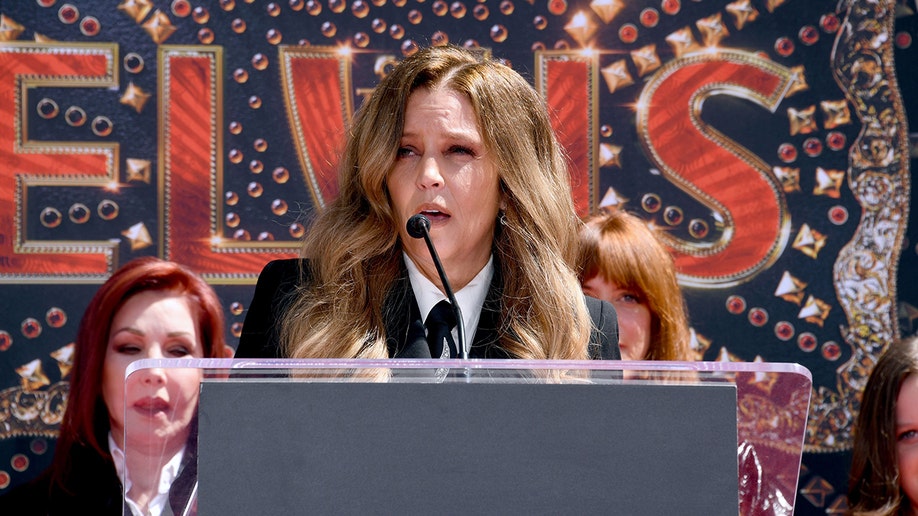 prev Image 7 of 7
HOLLYWOOD, CALIFORNIA – JUNE 21: Lisa Marie Presley attends the Handprint Ceremony honoring Priscilla Presley, Lisa Marie Presley And Riley Keough at TCL Chinese Theatre on June 21, 2022 in Hollywood, California. (Jon Kopaloff/Getty Images)
It would be unfair to pin all the blame for Lisa Marie's uneven personal struggles on the absence of her father, but it's nevertheless impossible to overstate just how critical a role dad's play in the life of their children – especially their daughters. A father models how to treat women and serve their family. For good or bad, women often marry men who mirror their dads.
One of the most poignant songs Elvis ever sang was, "You'll Never Walk Alone" – a gospel piece that the pop star first sang in 1967, just one year before his daughter's arrival. The essence of the song is that with faith in Christ, we're never really by ourselves or on our own.
"When you walk through a storm, hold your head up high and don't be afraid of the dark at the end of a storm," sang Elvis.
"At the end of a storm is a golden sky and the sweet silver song of a lark … Walk on through the wind, walk on through the rain, though your dreams be tossed and blown, walk on, walk on … You'll never ever walk alone."
CLICK HERE TO GET THE FOX NEWS APP
Lisa Marie Presley dealt with grief and loss all her life.
I can only pray and hope that at her end she found faith and the assurance that through it all, she was never really alone.
CLICK HERE TO READ MORE FROM PAUL BATURA
Paul J. Batura is a writer based in Colorado Springs, vice president of communications at Focus on the Family, and host of the "WHAT A LIFE! Lessons from Legends Podcast." He can be reached on Twitter @PaulBatura or by email at [email protected].
Source Link:
https://www.foxnews.com/opinion/elvis-daughter-lisa-marie-presley-music-royalty-fame-brought-sadness-pain
Comments
comments