Washington (CNN)Congressional leaders will honor the late Rep. Elijah Cummings on Thursday as his body lies in state in National Statuary Hall in the US Capitol.
Cummings, a longtime Maryland Democrat and key figure leading investigations into President Donald Trump, died last week at the age of 68. The congressman's death prompted an outpouring of grief from lawmakers on both sides of the aisle. Cummings appears to be the first African American and African American lawmaker to lie in state in the US Capitol, according to congressional historians.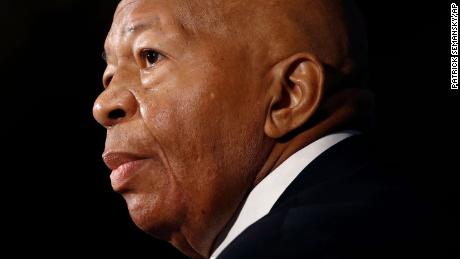 Photos: US Rep. Elijah Cummigs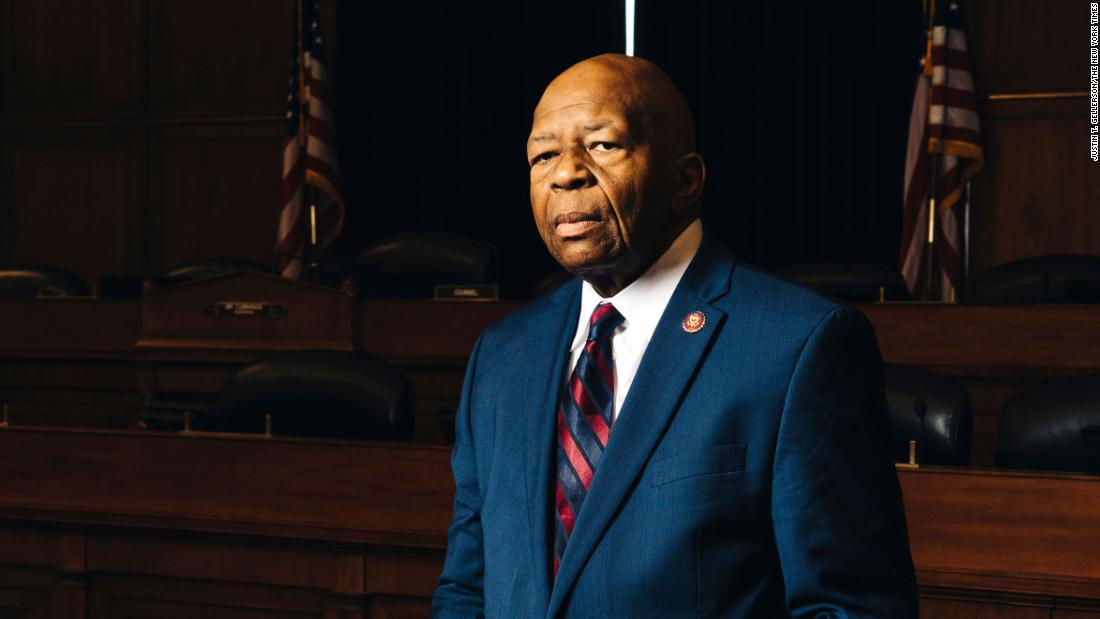 Photos: US Rep. Elijah CummigsUS Rep. Elijah Cummings is photographed in Washington in May 2019.Hide Caption 1 of 22
Photos: US Rep. Elijah CummigsCummings is seen in a yearbook photo from his senior year of high school. He graduated in 1969. Hide Caption 2 of 22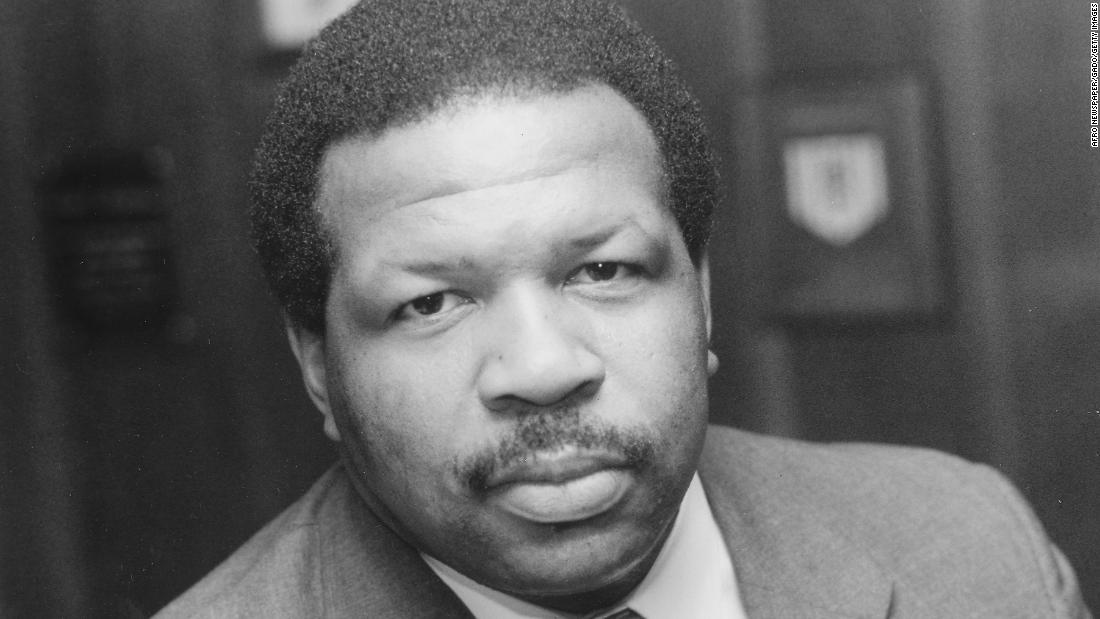 Photos: US Rep. Elijah CummigsCummings is photographed in 1985. Hide Caption 3 of 22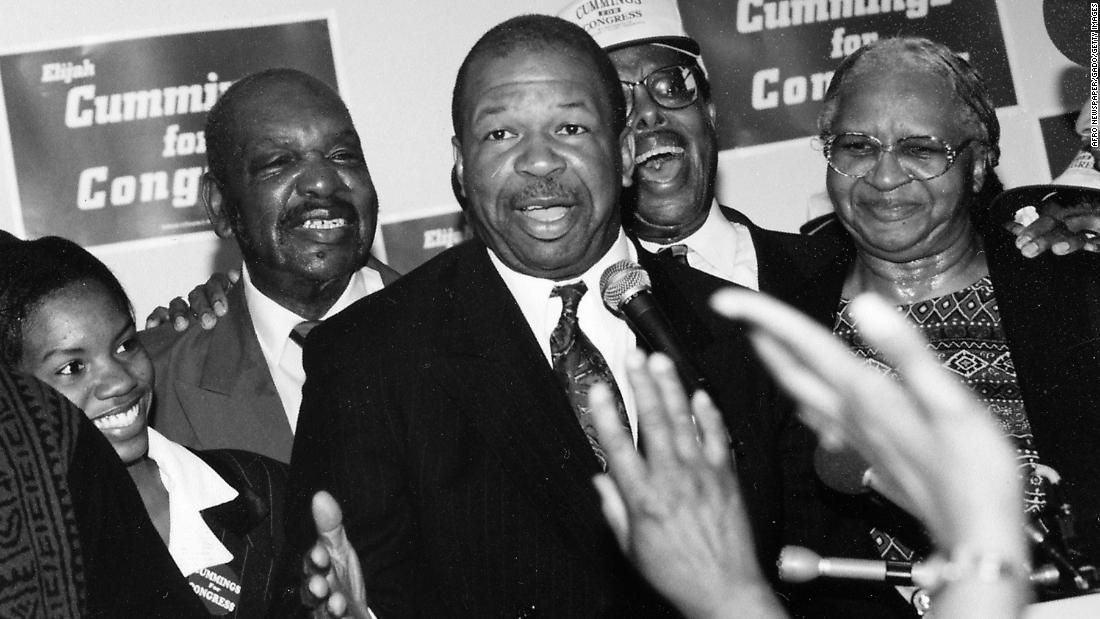 Photos: US Rep. Elijah CummigsCummings at his campaign headquarters in 1988.Hide Caption 4 of 22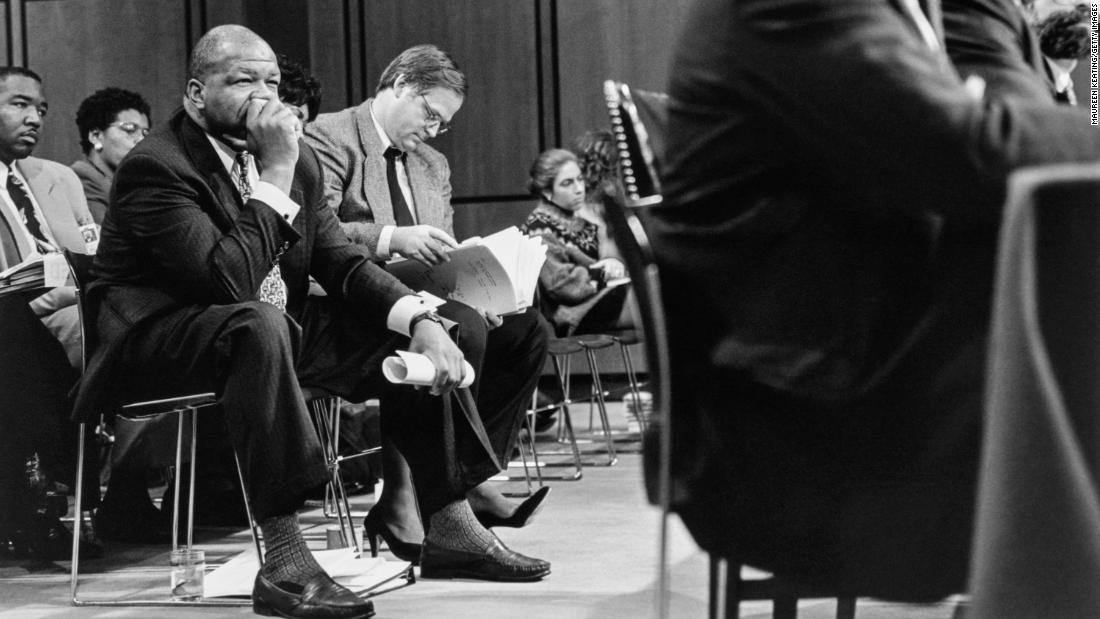 Photos: US Rep. Elijah CummigsCummings listens to testimony during a committee hearing in October 1996.Hide Caption 5 of 22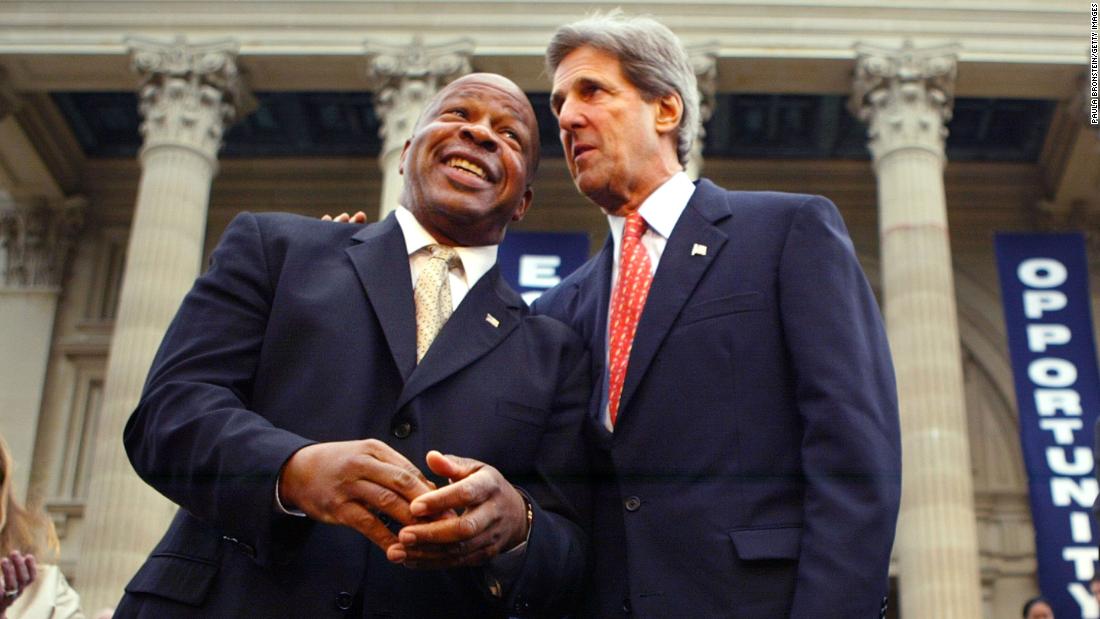 Photos: US Rep. Elijah CummigsUS Sen. John Kerry chats with Cummings during a ceremony in Topeka, Kansas, commemorating the 50th anniversary of Brown v. Board of Education.Hide Caption 6 of 22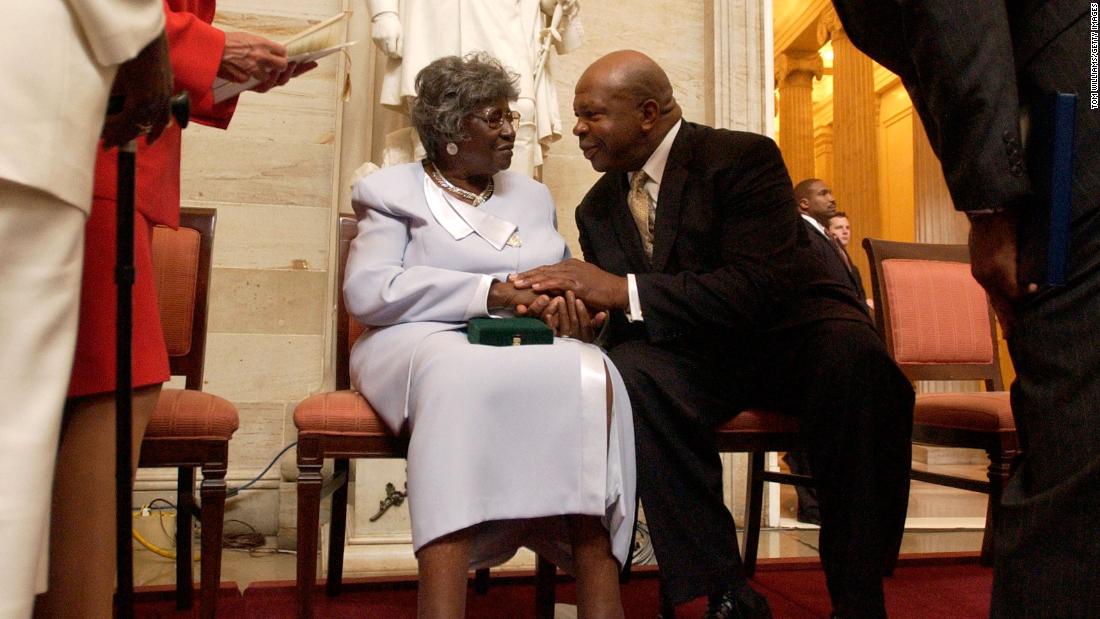 Photos: US Rep. Elijah CummigsViola Pearson, the widow of Levi Pearson, talks with Cummings after a ceremony honoring her husband with the Congressional Gold Medal in September 2004. Levi Pearson was among four people honored for their involvement in Briggs v. Elliott, a court case that challenged segregation in South Carolina schools.Hide Caption 7 of 22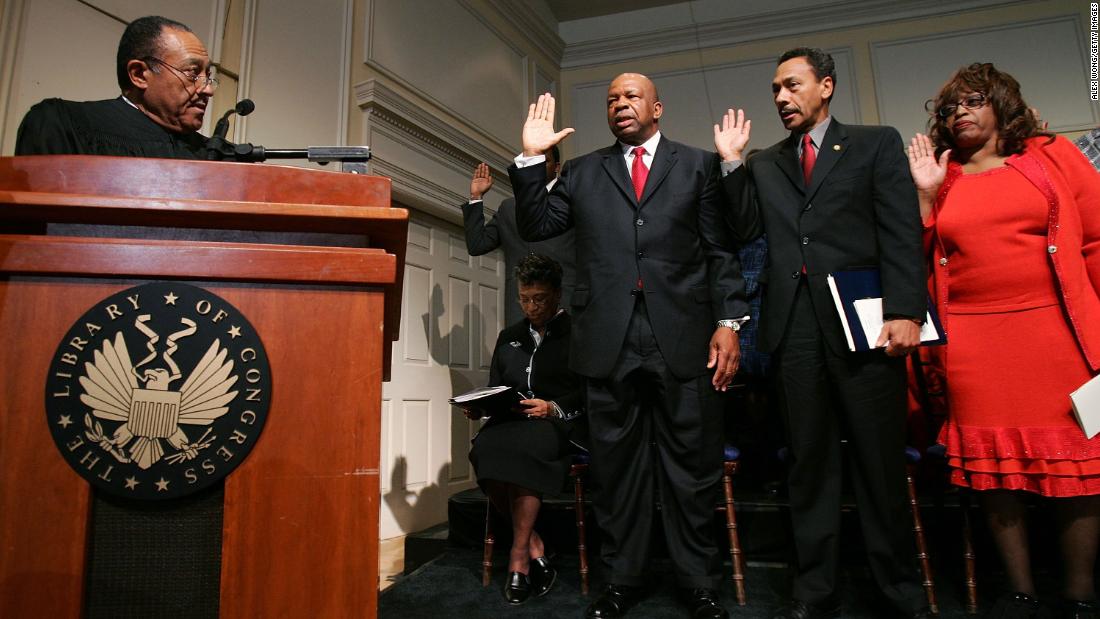 Photos: US Rep. Elijah CummigsRetired North Carolina Supreme Court Chief Justice Henry Frye swears in Cummings, US Rep. Melvin Watt and US Rep. Corrine Brown as members of the Congressional Black Caucus in January 2005. Watt was replacing Cummings as chairman.Hide Caption 8 of 22
Photos: US Rep. Elijah CummigsCummings attends the Democratic National Convention in August 2008.Hide Caption 9 of 22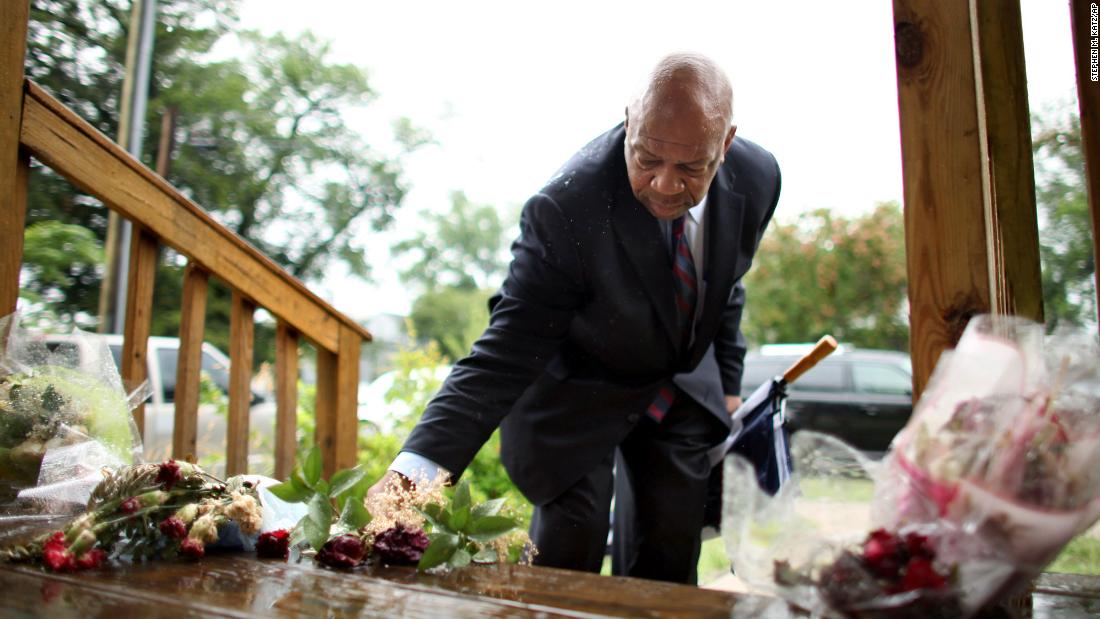 Photos: US Rep. Elijah CummigsCummings rearranges flowers on the stairs of the house where his nephew, Christopher Cummings, was killed in a June 2011 shooting in Norfolk, Virginia.Hide Caption 10 of 22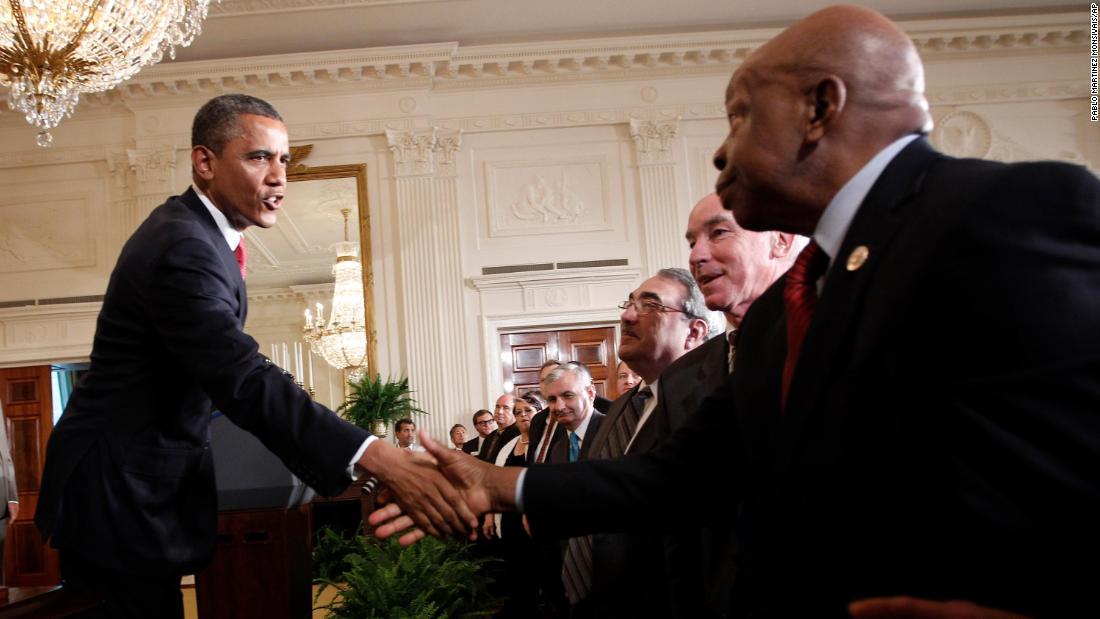 Photos: US Rep. Elijah CummigsPresident Barack Obama shakes hands with Cummings after signing HR 4348, the Surface Transportation Bill, during a ceremony at the White House in July 2012. Hide Caption 11 of 22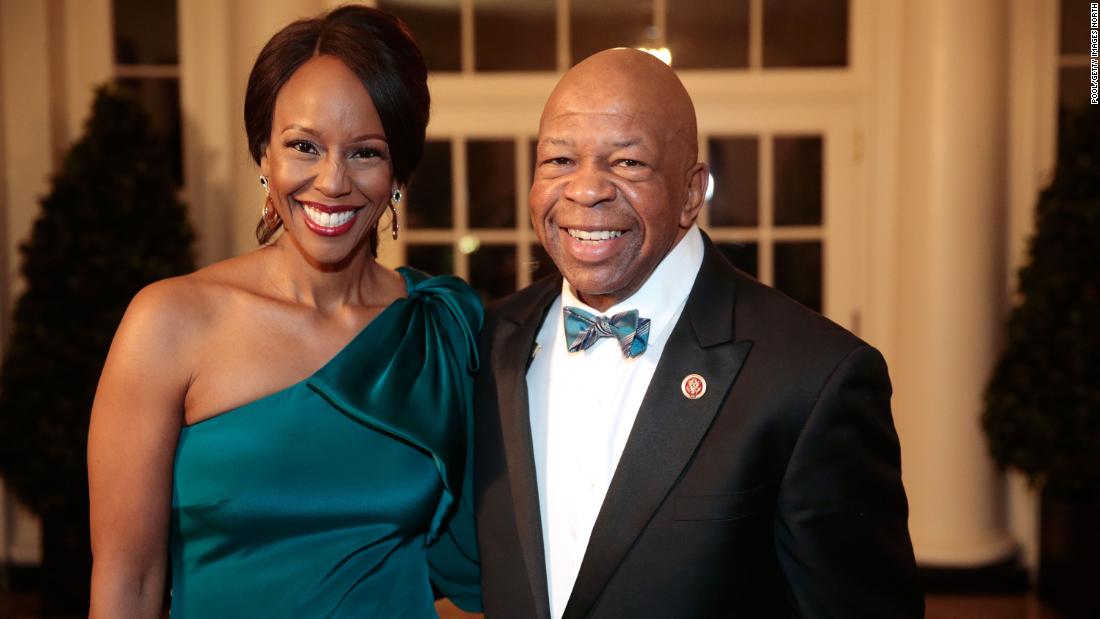 Photos: US Rep. Elijah CummigsCummings and his wife, Maya Rockeymoore Cummings, arrive at a state dinner hosted by Obama at the White House in February 2014.Hide Caption 12 of 22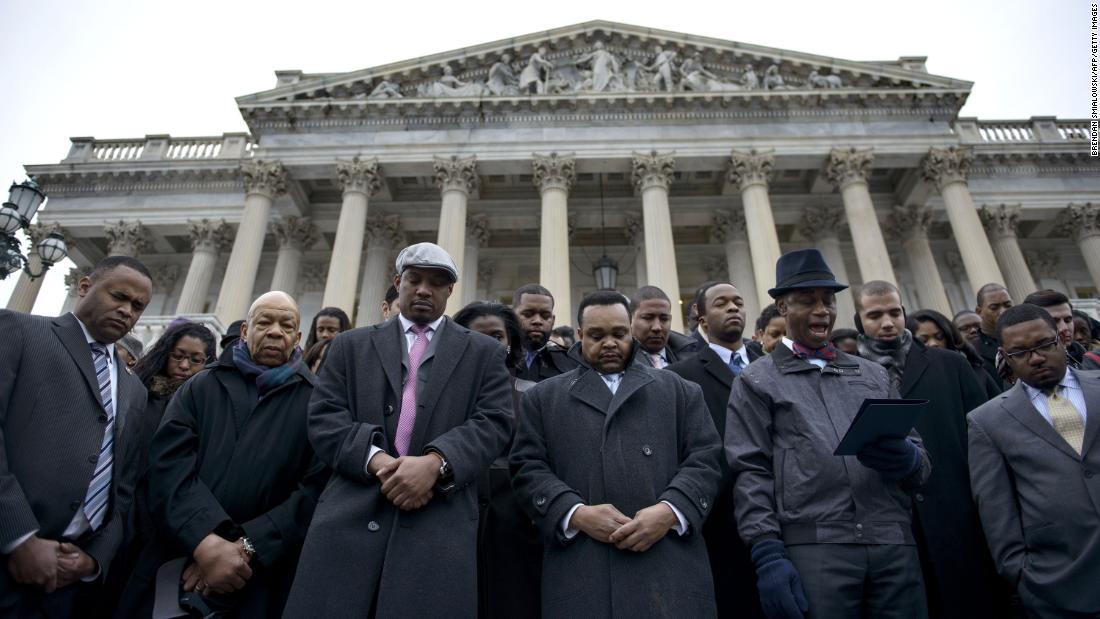 Photos: US Rep. Elijah CummigsCummings takes part in a walk-out outside the House of Representatives in December 2014. People gathered to protest the Eric Garner and Michael Brown grand jury decisions, which did not bring charges against the police officers involved in their deaths.Hide Caption 13 of 22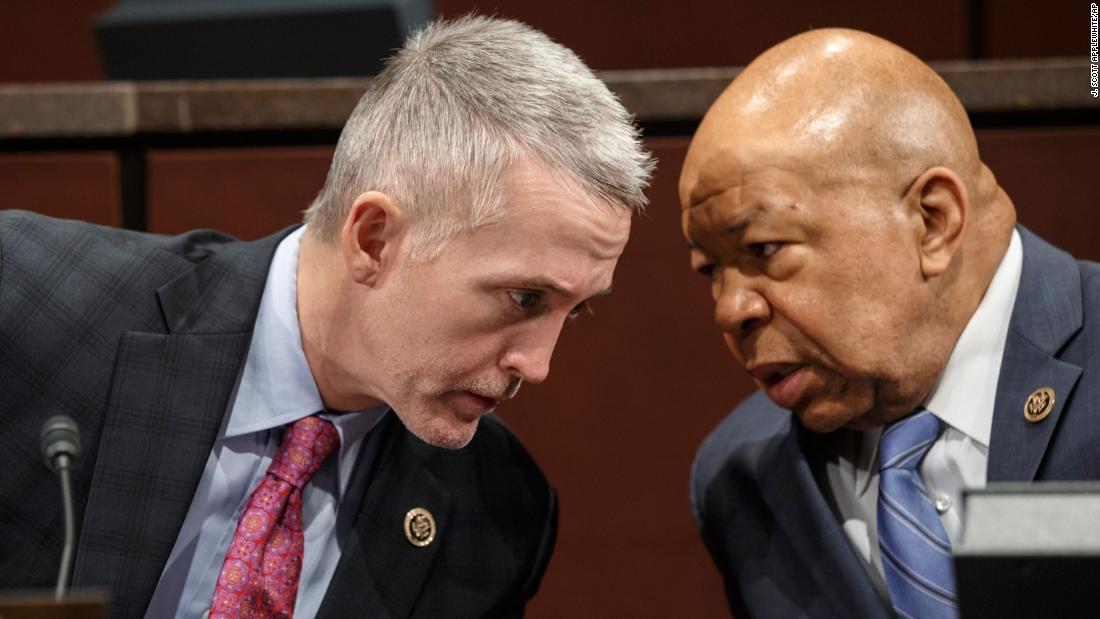 Photos: US Rep. Elijah CummigsUS Rep. Trey Gowdy confers with Cummings in January 2015, at the start of a public hearing to investigate the 2012 attacks on the US Consulate in Benghazi, Libya.Hide Caption 14 of 22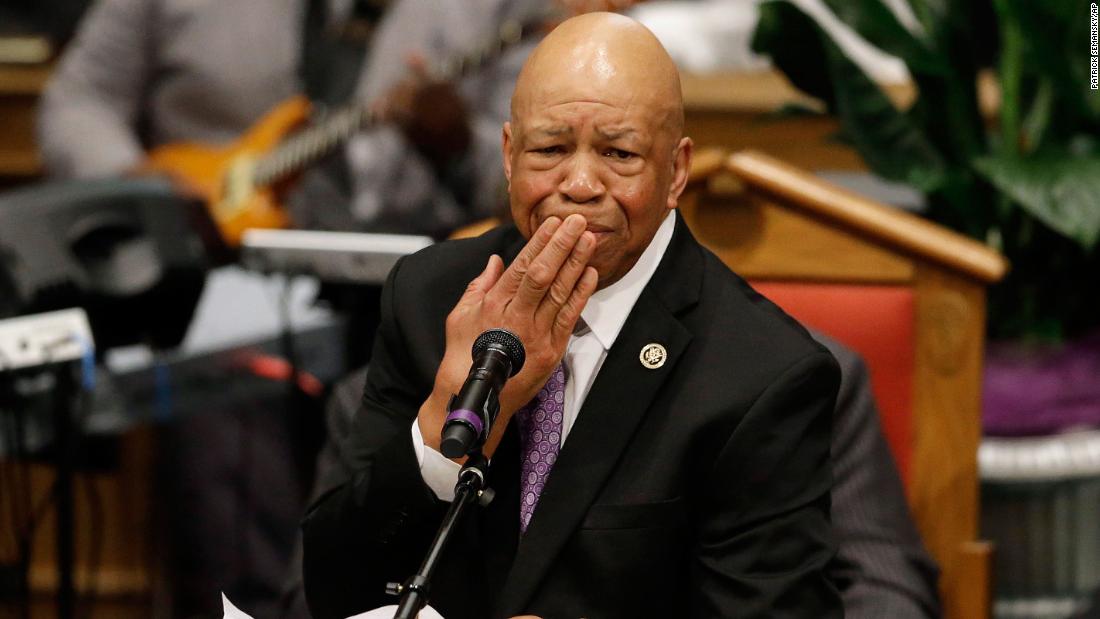 Photos: US Rep. Elijah CummigsCummings addresses mourners at a funeral for Freddie Gray in April 2015. Gray died after sustaining a neck injury while in police custody.Hide Caption 15 of 22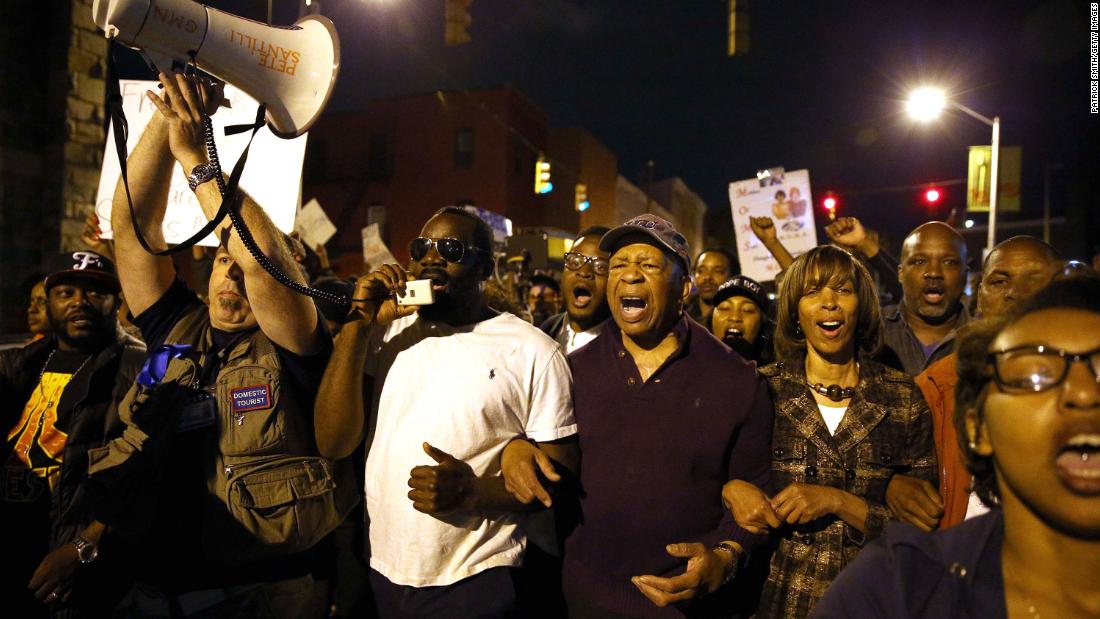 Photos: US Rep. Elijah CummigsCummings marches with protesters in Baltimore after authorities released a report on the death of Freddie Gray.Hide Caption 16 of 22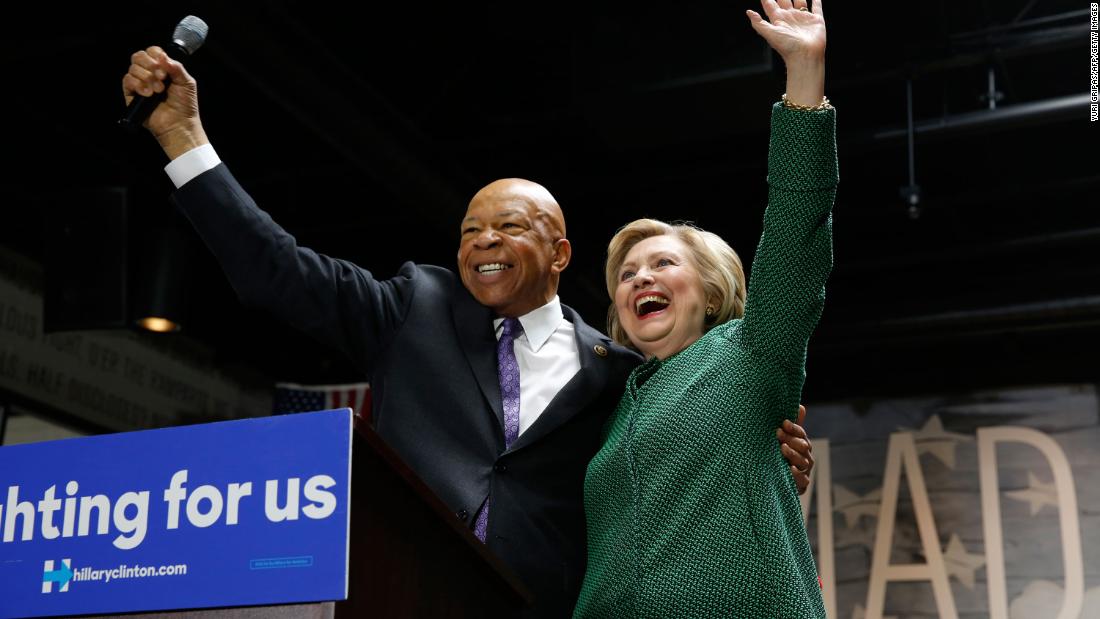 Photos: US Rep. Elijah CummigsCummings stands with Democratic presidential candidate Hillary Clinton after endorsing her at an event in Baltimore in April 2016.Hide Caption 17 of 22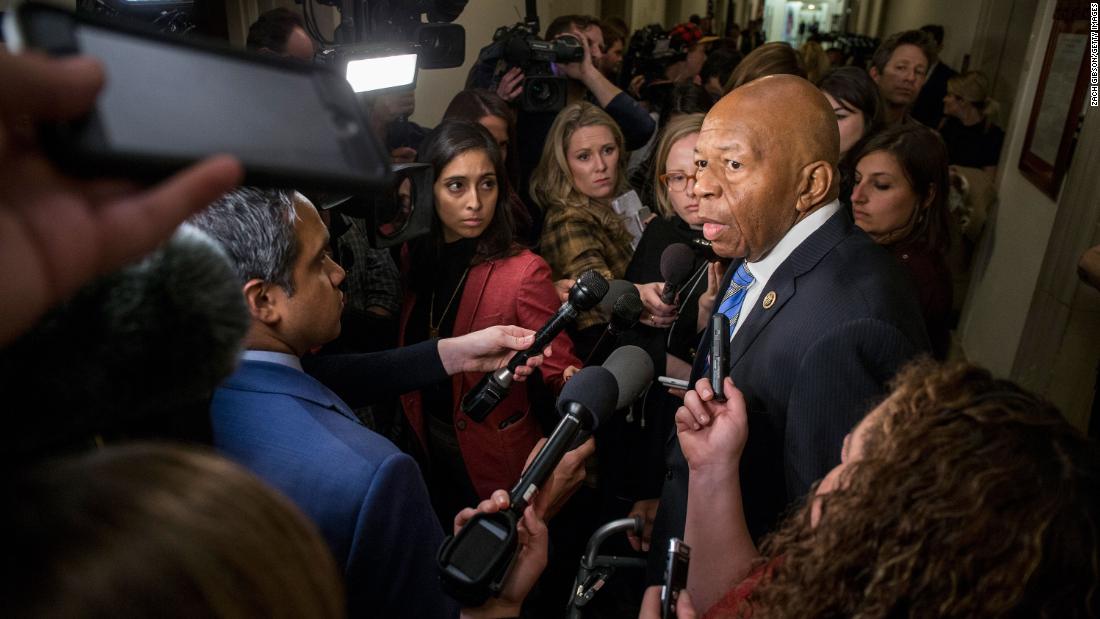 Photos: US Rep. Elijah CummigsCummings speaks to reporters during a Democratic Caucus meeting in November 2018.Hide Caption 18 of 22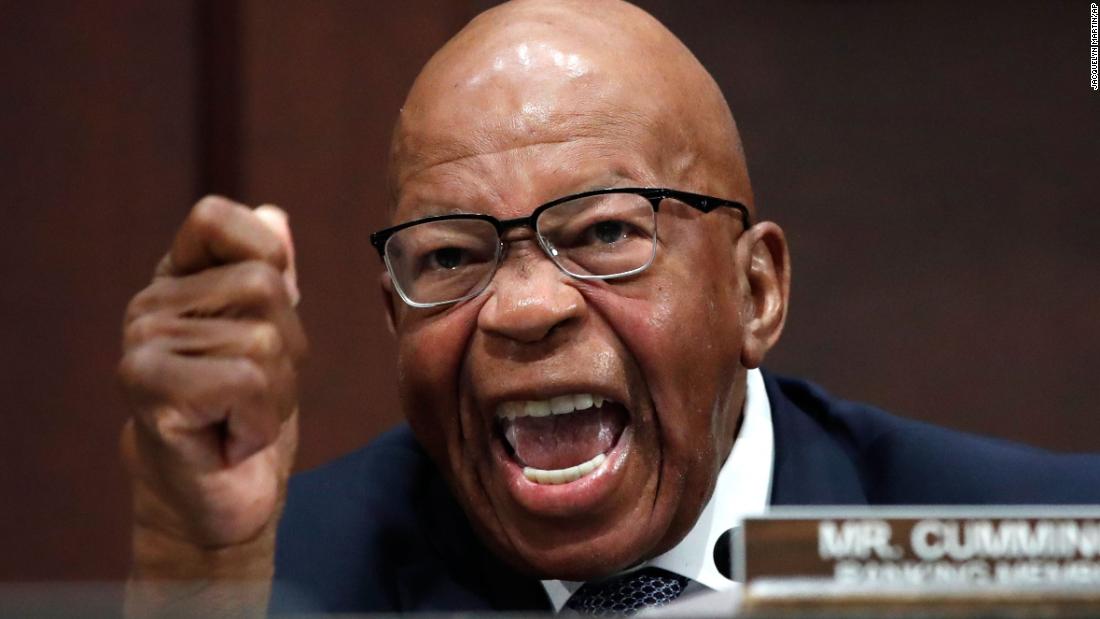 Photos: US Rep. Elijah CummigsDuring a committee meeting in June 2018, Cummings asks Republican colleagues to intervene in the separation of immigrant families at the border.Hide Caption 19 of 22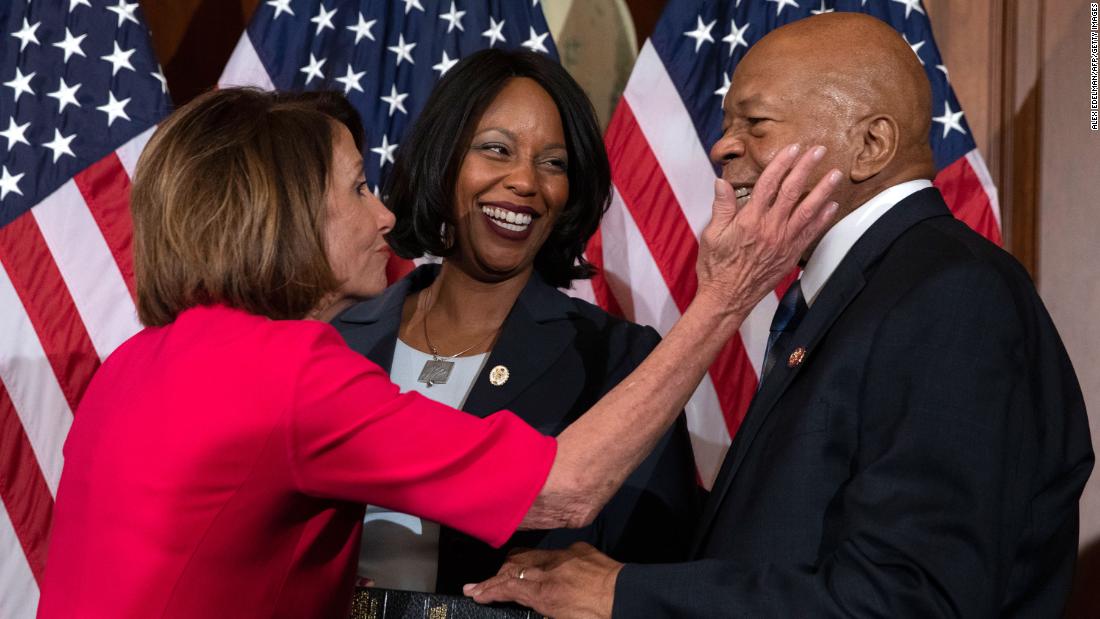 Photos: US Rep. Elijah CummigsHouse Speaker Nancy Pelosi congratulates Cummings in January 2019 during a ceremonial swearing-in.Hide Caption 20 of 22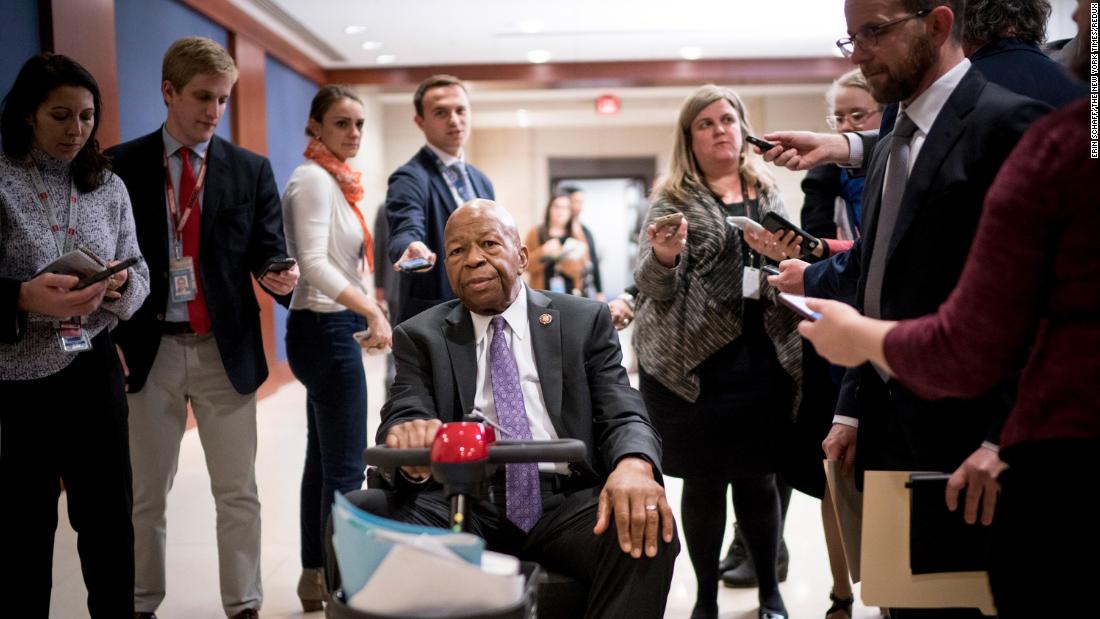 Photos: US Rep. Elijah CummigsCummings heads to a classified briefing regarding Russian sanctions in January 2019.Hide Caption 21 of 22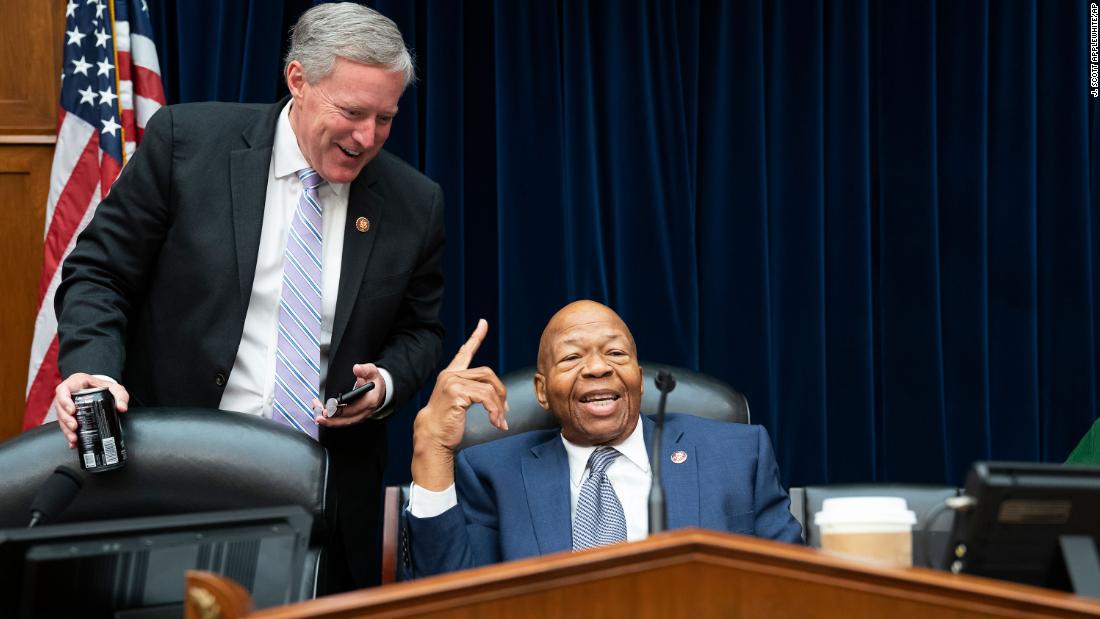 Photos: US Rep. Elijah CummigsCummings speaks with US Rep. Mark Meadows in June 2019, just after a panel voted to hold Attorney General William Barr and Commerce Secretary Wilbur Ross in contempt for failing to turn over subpoenaed documents related to the Trump administration's decision to add a citizenship question to the 2020 census.Hide Caption 22 of 22




















Lying in state is a tribute reserved for government officials and military officers, while lying in honor is a distinction given to private citizens. Two African Americans have lain in honor: civil rights icon Rosa Parks and Officer Jacob J. Chestnut Jr., a Capitol Police officer killed in the line of duty.House Speaker Nancy Pelosi's office announced last week that Cummings' body will lie in state with a formal ceremony to take place on Thursday morning. Congressional lawmakers, members of the Cummings family and invited guests will be permitted to attend. There will also be a public viewing later in the day. Read MoreA formal arrival ceremony will start at 11 a.m. ET in Statuary Hall, where Pelosi, a California Democrat, will be joined by members of congressional leadership, including Senate Majority Leader Mitch McConnell, a Kentucky Republican, and Senate Democratic leader Chuck Schumer of New York, along with other lawmakers from both sides of the aisle, according to a release from the speaker's office. Statuary Hall is an expansive room that houses a collection of statutes contributed by individual states to honor prominent individuals in their history.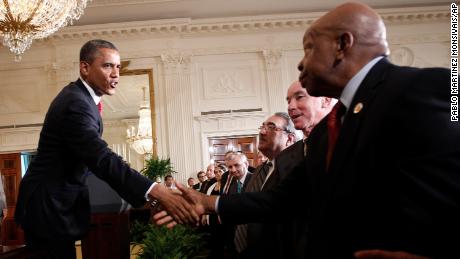 Obama says 'Cummings stood tallest and most resolute when our country needed him the most'A wreath laying by members of congressional leadership will take place during the ceremony. There will also be a performance by the choir for Baltimore's Morgan State University, where Cummings served as a member of the board of regents. Members of the public will be permitted to pay respects to the late congressman from 1 to 7 p.m. ET. A public viewing and celebration in honor of Cummings were also held Wednesday at Morgan State. Pelosi appeared visibly emotional last Thursday as she paid tribute to Cummings after his death. "In the Congress, Elijah was considered a north star," Pelosi said. "He was a leader of towering character and integrity. He lived the American dream. "Cummings was born and raised in Baltimore, the city that is home to his district. The son of former sharecroppers was born in 1951.He practiced law and served for 14 years in the Maryland House of Delegates, where he became the first African American in Maryland history to be named speaker pro tem, according to his congressional website.He had represented Maryland's 7th Congressional District since 1996 and served as the chairman of the House Oversight and Reform Committee, one of the panels involved in the Trump impeachment inquiry.In that role, Cummings oversaw a range of investigations into the administration, from issues relating to the impeachment inquiry to the treatment of migrants at the southern border.As he led the investigative efforts, Cummings clashed publicly with the President. But despite being an outspoken and passionate defender of Democratic causes in Congress, Cummings fostered strong relationships with Republicans across Capitol Hill.House GOP leader Kevin McCarthy of California spoke in honor of the late congressman last week on the House floor, saying, "Chairman Cummings had an enormous presence.""Every time we spoke of selecting an individual who can rise to the occasion to be in debate with him, we would look for somebody who was strong, and every time someone was selected, they'd come back to be a very best friend of Elijah Cummings," McCarthy said.Cummings, who grew up during the civil rights movement, became a leading voice among African American lawmakers on Capitol Hill. "He spoke truth to power, defended the disenfranchised and represented West Baltimore with strength and dignity," Rep. Hakeem Jeffries of New York, the House Democratic Caucus chairman and a fellow member of the Congressional Black Caucus, tweeted last week. "Congress has lost a Champion. Heaven has gained an Angel of Justice. May he forever #RestInPower."The Baltimore Sun has reported that a funeral for Cummings will be held in Baltimore on Friday at New Psalmist Baptist Church, citing a spokeswoman for the church. Bill and Hillary Clinton are expected to speak at the service, their offices tell CNN.
Source Link:
https://www.cnn.com/2019/10/24/politics/elijah-cummings-lie-in-state-capitol/index.html
[0.291399]
Comments
comments