Story highlightsAfrican-Americans make up the majority of Democratic voters in AlabamaBut to win, Jones will have to pick off moderate white voters, too
Washington (CNN)Doug Jones' bid to become the first Democrat to win a Senate race in Alabama in 25 years could hinge on whether he convinces African-Americans — the party's only reliable voting bloc in the deep-red state — to turn out in huge numbers.
Jones faces an opponent in Roy Moore whose white evangelical base has stuck with him through decades of controversy — including two removals as state Supreme Court chief justice and the allegations that he pursued sexual relationships with teenage girls while in his 30s. Jones needs African-Americans — who make up the majority of Democratic voters in Alabama — to match the Moore base's furor. He's focused his schedule in the final two weeks of the race and his message on reaching those black voters. Jones campaigned last Friday in a predominantly black church on the anniversary of Rosa Parks' 1955 arrest for refusing to give up her seat to a white passenger. On Saturday, he marched in the Christmas parade in Selma, the cite of the "Bloody Sunday" voting rights march in 1965. Jones on Sunday visited nine churches in Tuscaloosa, courting largely black voters.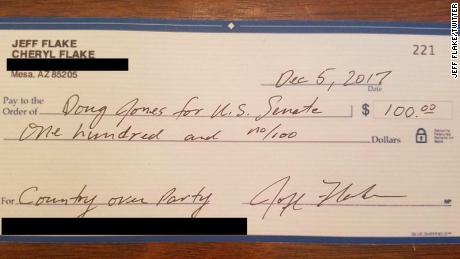 GOP Sen. Jeff Flake writes check to Democrat opposing Roy MooreOn the campaign trail, he's highlighted his work prosecuting two Ku Klux Klan members in a 1963 church bombing that killed four black girls — and contrasted it with the sexual allegations facing Moore. Read More"Men who hurt little girls should go to jail, not the United States Senate," he said in a speech Tuesday. But black leaders have criticized Jones, saying he hasn't offered enough details about what he'd do for African-Americans if he wins. "I think many of them are asking 'What are you going to do for me today?'" said State Rep. John Knight, the chairman of the Legislative Black Caucus, who is supporting Jones. "We try to explain to them it's much more than just Doug Jones. It's the future of this state, it's their future, it's the image of Alabama, it's attracting jobs here."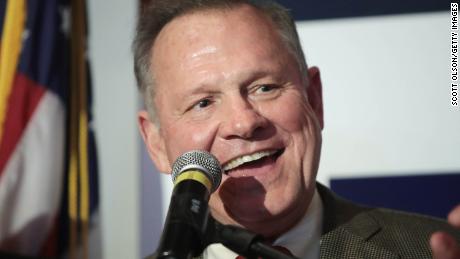 Poll: Doug Jones has slight lead in race against Roy MooreBlack voters make up nearly 27% of Alabama's electorate — and those voters are the core Democratic electorate in a state where the parties are divided largely along racial lines: A CNN exit poll found that only 15% of white voters in Alabama backed Barack Obama in 2012, while 95% of black voters there supported Obama's re-election.Jones' campaign hopes to see African-Americans make up 27 to 28% of the electorate in Tuesday's special election. That wouldn't be enough on its own: Black voters were 28% of Alabama's electorate in 2012, and Obama still lost the state by 23 points. To win, Jones will have to pick off moderate white voters, too — or hope that they stay home — on top of African-American turnout close to Obama levels.Is that even possible? "I hate to say it but he's no Barack Obama," Knight said. "In my opinion if you want that kind of turnout you need Barack Obama here," State Rep. Earl Hilliard said. Knight said the allegations facing Moore have "helped in terms of energizing the base, but I think we still have a lot of work to do between now and December 12."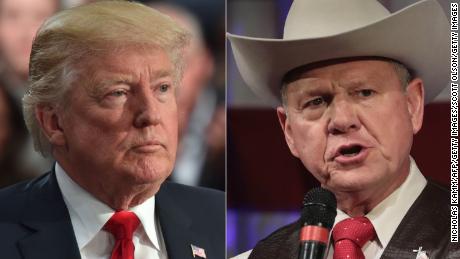 These are the women who could elect Roy Moore"I see some enthusiasm out there," Knight said. "It may not be obvious to many people, but as I travel, as I talk to people, they want a change. They want things to change in Washington and they see this as an opportunity, and Doug Jones is that opportunity."Thanks to an influx of online donations after the sexual allegations against Moore emerged, Jones is flush with enough cash to flood broadcast and cable TV and radio, including African-American stations, with ads, and he hasn't had to narrow his target on the airwaves. The candidate has also spent much of his time in the race's closing days and weeks personally courting black voters. He's campaigned alongside Rep. John Lewis of Georgia, a civil rights icon, and at historically black colleges and universities including Tuskegee, Alabama State and Alabama A&M. He's a regular call-in guest on African-American radio shows — both in-state and those that are nationally syndicated. Rep. Terri Sewell, Alabama's only Democrat in Congress, has helped Jones make inroads with black leaders. African-American voters are also a major focus of a get-out-the-vote effort that so far includes 800,000 phone calls and 100,000 door knocks. "I would say (black voters) do know who (Jones) is. I would say six days gives him enough time to close that gap," said Randall Woodfin, the Bernie Sanders-backed Democratic mayor of Birmingham, who ousted the incumbent Democrat in an October runoff."Here's how enthusiasm works: At a certain point, there's a tipping point where people are supporting that candidate that exceeds beyond race," Woodfin said. "I think in the space we are now, this race is not boiling down to actual race. It's boiling down to who can represent us the best in Alabama; who's not going to embarrass us." Jones' campaign, aware that it'll need to pick off huge numbers of white, typically Republican voters, is careful to say it isn't tailoring its message along racial lines."We want every vote we can get from white voters, black voters and anyone else who's participating in the process," said Giles Perkins, Jones' campaign chairman. "We're basically leaving no stone unturned."
Source Link:
http://www.cnn.com/2017/12/06/politics/doug-jones-alabama-black-turnout/index.html
[-0.16302]
Comments
comments