Grab a covfefe, because President Donald Trump's latest Twitter typo is a real doozy.
Trump boasted Tuesday morning about paying for the fast food feast he'd served to Clemson University's national championship-winning football team in the White House the night before.
However, Trump incorrectly wrote "hamberders" instead of "hamburgers."
Great being with the National Champion Clemson Tigers last night at the White House. Because of the Shutdown I served them massive amounts of Fast Food (I paid), over 1000 hamberders etc. Within one hour, it was all gone. Great guys and big eaters!
— Donald J. Trump (@realDonaldTrump) January 15, 2019
Twitter users mocked Trump over the misspelling:
Hamberder (n) – Like a hamburger, but served by an idiot who believes college athletes don't deserve respect.
— Nick Jack Pappas (@Pappiness) January 15, 2019
Now I can't stop singing "Hamberder" to the beginning of 'Under Pressure' by Queen ?
— Aaron Gilbert (@AaronDelays) January 15, 2019
Hamberder He Wrote
— Tasneem N (@TasneemN) January 15, 2019
On the White House menu tonight: Smocked salmon and Hamberder!
— Todd Buell (@ToddBuell) January 15, 2019
Been craving a hamberder since yesterday and I guess today I have to have one.
— Miriam Elder (@MiriamElder) January 15, 2019
"Hamberder" is a cheesy running joke in a family where a toddler once pronounced it that way
— Chris Branch (@cbranch89) January 15, 2019
"Sir, you should delete your tweet. You misspelled hamburger.""What? Hamberder? That's how hamberder is spelled.""Yes, but that's not a wor—""GET ME A COLD HAMBERDER NOW."
— Wendi Aarons (@WendiAarons) January 15, 2019
you are the Hamberder of Presidunces
— John Lurie (@lurie_john) January 15, 2019
[White House kitchens]'The President has ordered a hamberder and a covfefe''Again?'
— Toby Earle (@TobyonTV) January 15, 2019
My autocorrect corrected hamberder to hamburger so HOW DO YOU EVEN GET THAT WRONG???? https://t.co/aKdpwyCMT7
— amanda abbington (@CHIMPSINSOCKS) January 15, 2019
We need a Hamberder Wall — now!
— Will Bunch (@Will_Bunch) January 15, 2019
Props to the first fast food casual that can get a hamberder tweet live today.
— Annie Heckenberger (@anniemal) January 15, 2019
Can't resist a good hamberder from the hamberder chain Fast Food. pic.twitter.com/VY368Uwf7e
— Josh Sternberg (@joshsternberg) January 15, 2019
You might say TRUMP IS THE BERDER KING……or at least the Hamberder Helper
— Kellie Mejdrich (@kelmej) January 15, 2019
There will be a hamberder on at least three DC menus by tonight. pic.twitter.com/bSRSOxvxbv
— Evan McMurry (@evanmcmurry) January 15, 2019
Yes hi, I'll have a hamberder please, and a medium covfefe.
— Ben Swasey (@benswasey) January 15, 2019
What does a hamberder taste like after it's been lying around for an hour? Asking for a friend.
— Kieran Cunningham (@KCsixtyseven) January 15, 2019
"HAMBERDER HELPER, WHEN YOU NEED A HELPING HAND!" pic.twitter.com/DUUOTf08Mi
— Jay Caruso (@JayCaruso) January 15, 2019
So you spent $2000 on one of the only teams who would degrade themselves enough to visit you?You are an alleged billionaire, and you are bragging about spending $2000. Jeff Bezos donated $2 Billion to the Homeless.
— Brian Krassenstein (@krassenstein) January 15, 2019
Is a hamberder from the Russian menu?
— Chris Tiefel (@TIeflen) January 15, 2019
Hamberder. Oh christ.Make it stop.I need those hamberders https://t.co/n0edcPwDnw
— Dr Benjamin Janaway ? (@drjanaway) January 15, 2019
Hamberders???? Bwaaahaaaaahaaa. You are such an embarrassment.
— Anonymous White House Official (@dvorakoelling) January 15, 2019
Massive, stale and cold, perfect
— Peter Feld (@peterfeld) January 15, 2019
Ermahgerd, Hamberders
— Björn Ironside (@BjrnIronside3) January 15, 2019 RELATED COVERAGE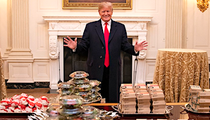 'Photoshop Battle' Breaks Out Over Trump's Fast-Food Banquet For Athletes
George Conway Finds Yet Another Way To Call Out Trump's Lies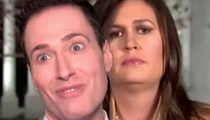 Randy Rainbow Releases Mocking Musical Number About Trump's Wall Download
Source Link:
https://www.huffingtonpost.com/entry/donald-trump-hamburger-typo_us_5c3dd9b6e4b0922a21d89bf1
[-0.713784]
Comments
comments