Story highlightsRates of HTLV-1 infection are exceeding 40% in remote areas of central Australia"Nobody … has done anything about trying to treat this disease before," says doctor who discovered the virus
(CNN)An ancient virus infecting residents across Australia's Northern Territory is leaving death and despair in its path, and doctors are now calling for greater efforts to stop the spread of infections.
The rates of human T-cell leukemia virus type 1, or HTLV-1, infection are exceeding 40% among adults in remote regions of central Australia, with indigenous communities being the hardest hit, especially in the town of Alice Springs.Many doctors — including the man who discovered the virus nearly four decades ago — are raising the alarm about how little has been done to prevent, test for and treat HTLV-1, which can cause leukemia and lymphoma.
7 more substances classified as human carcinogens"The prevalence is off the charts" in Australia, said Dr. Robert Gallo, co-founder and director of the Institute of Human Virology at the University of Maryland School of Medicine, whose laboratory was the first to detect HTLV-1 in 1979 and publish the finding in 1980.Yet "nobody that I know of in the world has done anything about trying to treat this disease before," said Gallo, who is also co-founder and scientific director of the Global Virus Network and chairs the network's HTLV-1 Task Force. Read More"There's little to almost no vaccine efforts, outside of some Japanese research," he said. "So prevention by vaccine is wide open for research."HTLV-1 — an ancient virus whose DNA can be found in 1,500-year-old Andean mummies — can spread from mother to child, particularly through breastfeeding; between sexual partners, through unprotected sex; and by blood contact, such as through transfusions. Because it can be transmitted through sex, it's considered a sexually transmitted infection, or STI.The virus is associated with myriad serious health problems, such as diseases of the nervous system and a lung-damaging condition called bronchiectasis, and it weakens the immune system. HTLV-1 is sometimes called a cousin of the human immunodeficiency virus, HIV.An 'extraordinary' prevalence in remote AustraliaThe focus has come about now because of the high prevalence among indigenous Australians, "which is probably the highest-ever reported prevalence in any population," said Dr. Graham Taylor, a clinician and professor at Imperial College London who runs the United Kingdom's HTLV clinical service based at St. Mary's Hospital."But if we look globally, we know about HTLV-1 in a number of countries," he added.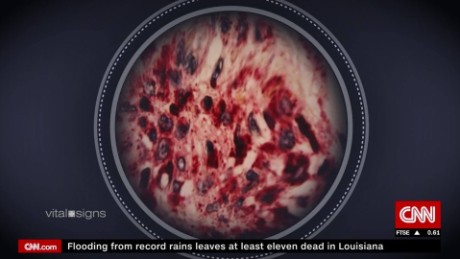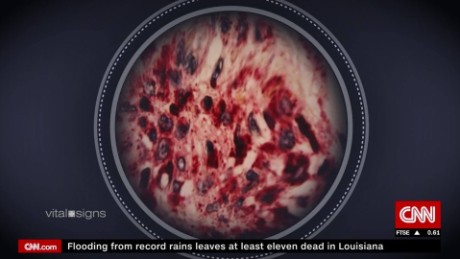 JUST WATCHEDInvestigating the world's deadliest diseasesReplayMore Videos …MUST WATCH
Investigating the world's deadliest diseases 06:46HTLV-1 is present throughout the world, but there are certain areas where it is highly endemic, such as the rare isolated cluster in central Australia.The main highly endemic areas are the southwestern part of Japan; some parts of the Caribbean; areas in South America including parts of Brazil, Peru, Colombia and French Guyana; some areas of intertropical Africa, such as south Gabon; some areas in the Middle East, such as the Mashhad region in Iran; a region in Romania; and a rare isolated cluster in Melanesia, according to the European Centre for Disease Prevention and Control.Elsewhere in the world, such as in the United States and the UK, prevalence remains low."The interesting thing about central Australia, of course, is you can go back 25 years, and the high rates of HTLV-1 were published 25 years ago in that community," Taylor said.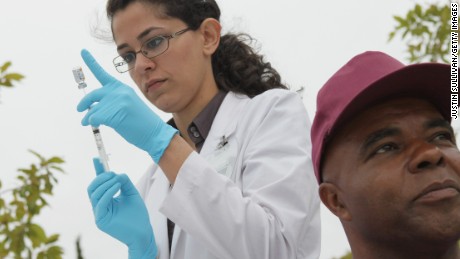 Photos: 10 diseases you thought were gone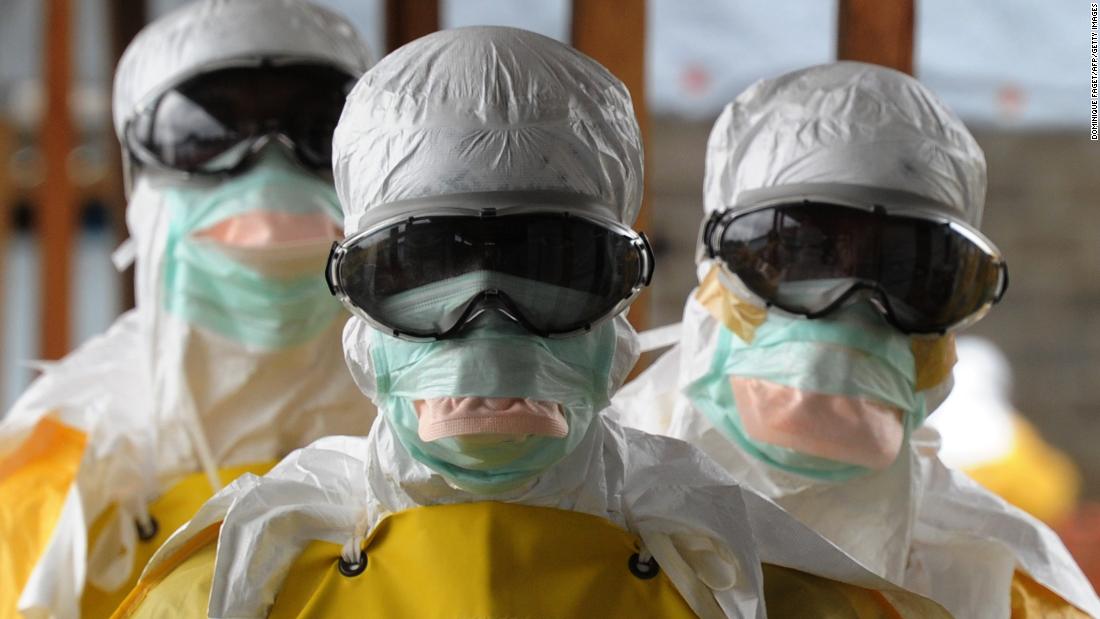 Photos: 10 diseases you thought were goneMedecins Sans Frontieres (Doctors without Borders) workers in Monrovia, Liberia during the Ebola crisis in 2014. The outbreak raised questions about our ability to handle the spread of deadly diseases. Eradicating diseases entirely is a tougher task. Scroll through to discover more about ten diseases you thought were gone.Hide Caption 1 of 11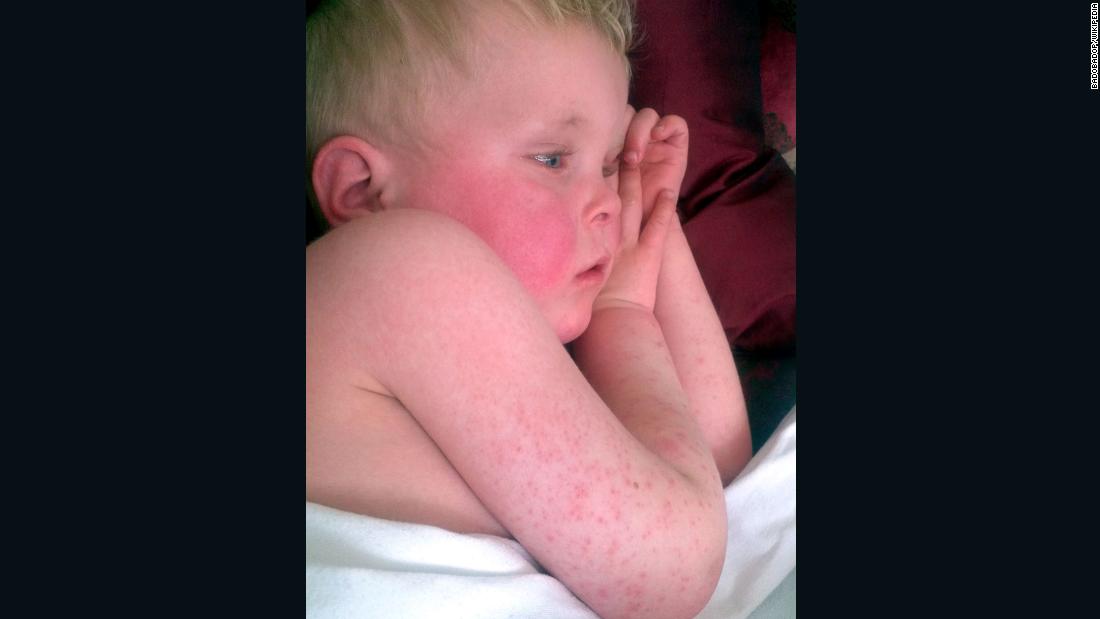 Photos: 10 diseases you thought were goneIn the 19th century, scarlet fever was a common killer in Europe. In 2016, nearly 20,000 cases were reported in the United Kingdom — the biggest increase in 50 years.Scarlet fever is just one disease that many have forgotten but that is by no means gone, despite our best efforts to eliminate it. Hide Caption 2 of 11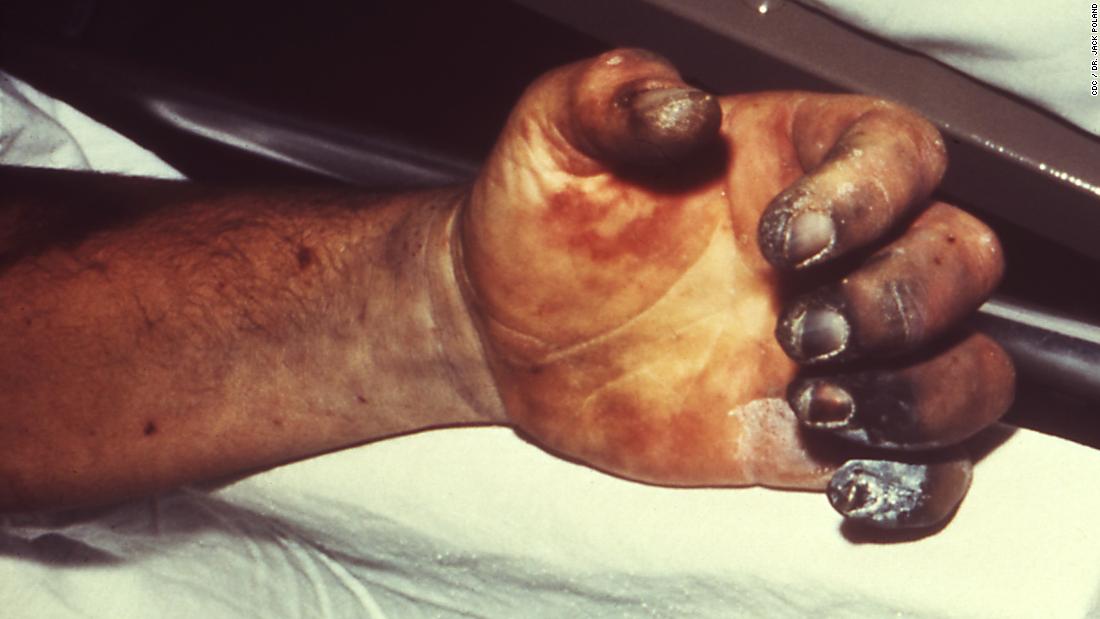 Photos: 10 diseases you thought were goneThough it's often thought of as a medieval disease, the World Health Organization reports 1,000 to 3,000 global cases of plague every year. The US averages seven new human cases a year, mostly in the Southwest. Pictured, a patient with gangrene and necrosis, caused by plague.Hide Caption 3 of 11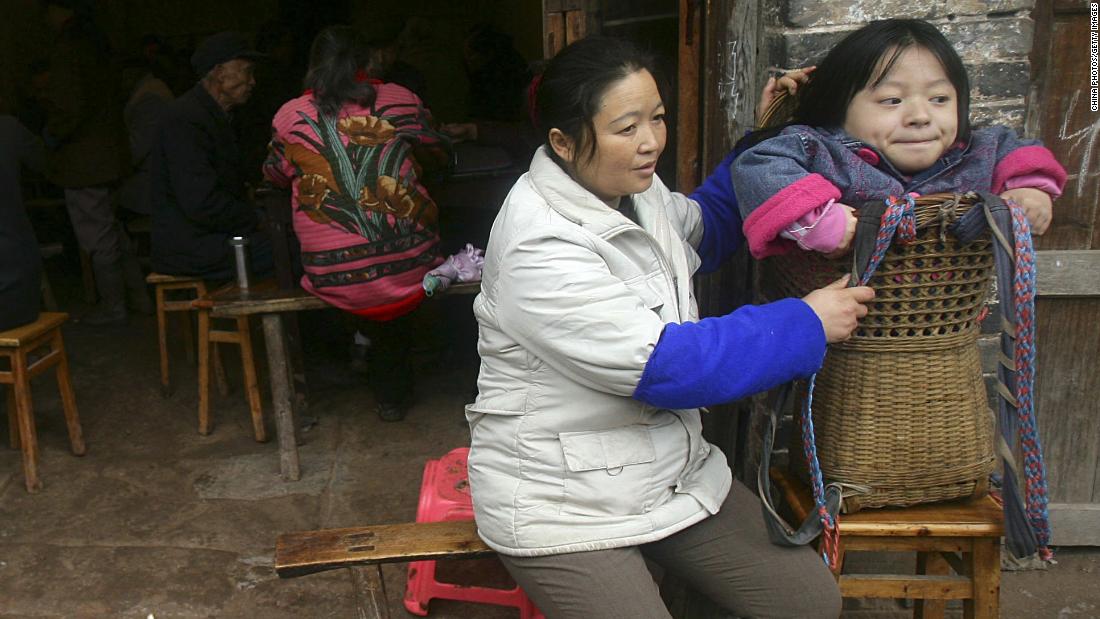 Photos: 10 diseases you thought were goneThis 19-year-old girl in Neijiang, China, is being carried in a basket because she has rickets. Rickets is caused by a lack of vitamin D, which we get from sunlight. Experts believe rickets is making a comeback in developed countries because of the use of sunscreen and less time spent outdoors. Hide Caption 4 of 11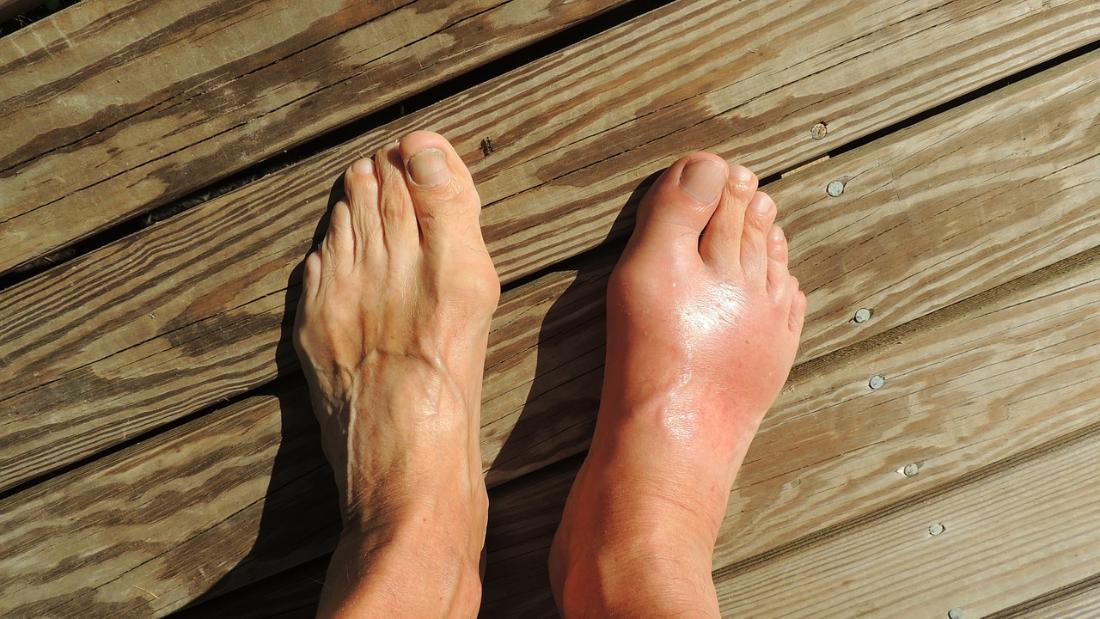 Photos: 10 diseases you thought were goneGout was once known as the "disease of kings" because of its links to excessive food and alcohol consumption. These days, unhealthy lifestyles are behind an increase in gout in developed countries.Hide Caption 5 of 11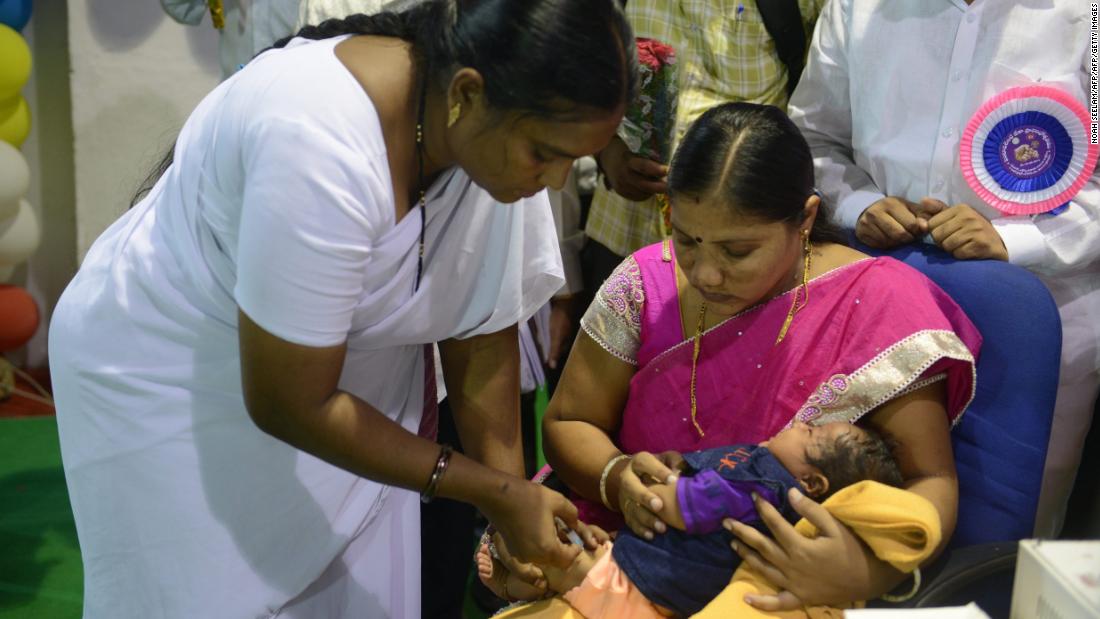 Photos: 10 diseases you thought were goneThe deadly disease diphtheria affects the nose and throat. Vaccinations mean it is now rare in developed countries, but in 2011, nearly 5,000 cases were reported to the WHO, with many more probably unreported.Hide Caption 6 of 11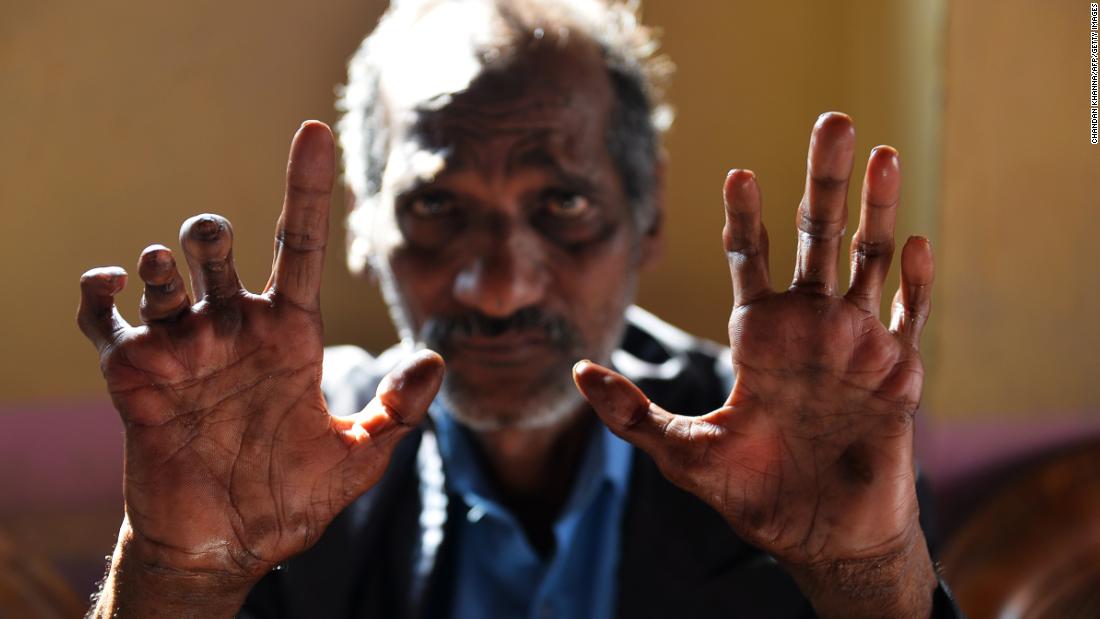 Photos: 10 diseases you thought were goneThere were 216,000 global cases of leprosy, an ancient and disfiguring disease, in 2013. Hide Caption 7 of 11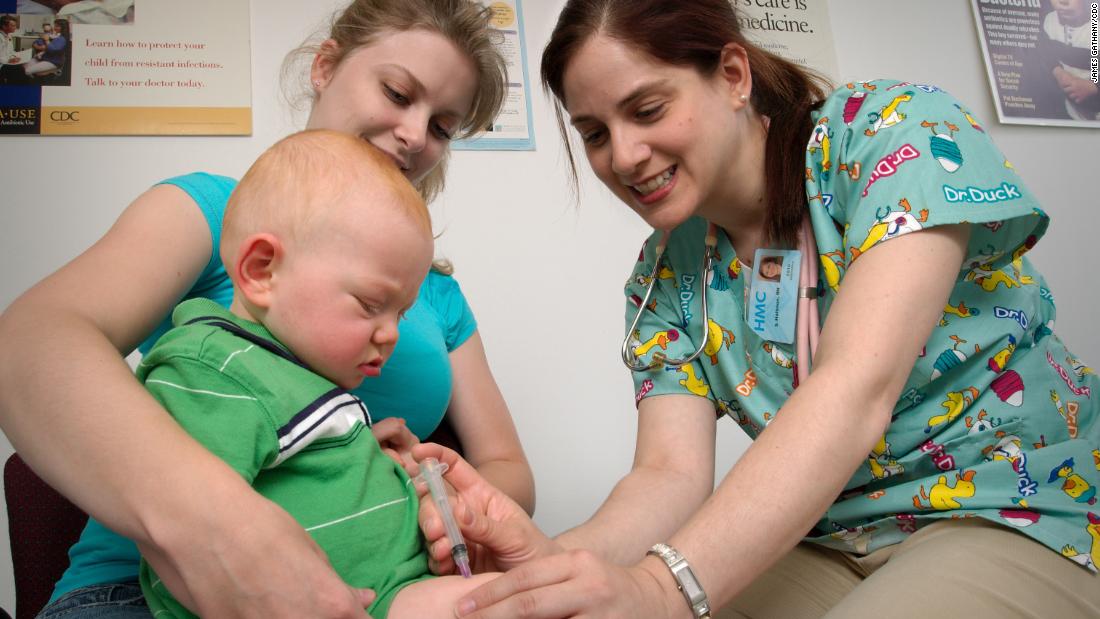 Photos: 10 diseases you thought were goneAlthough there is a pertussis vaccine, there were an estimated 16 million global cases of whooping cough in 2008, killing about 195,000 children.Hide Caption 8 of 11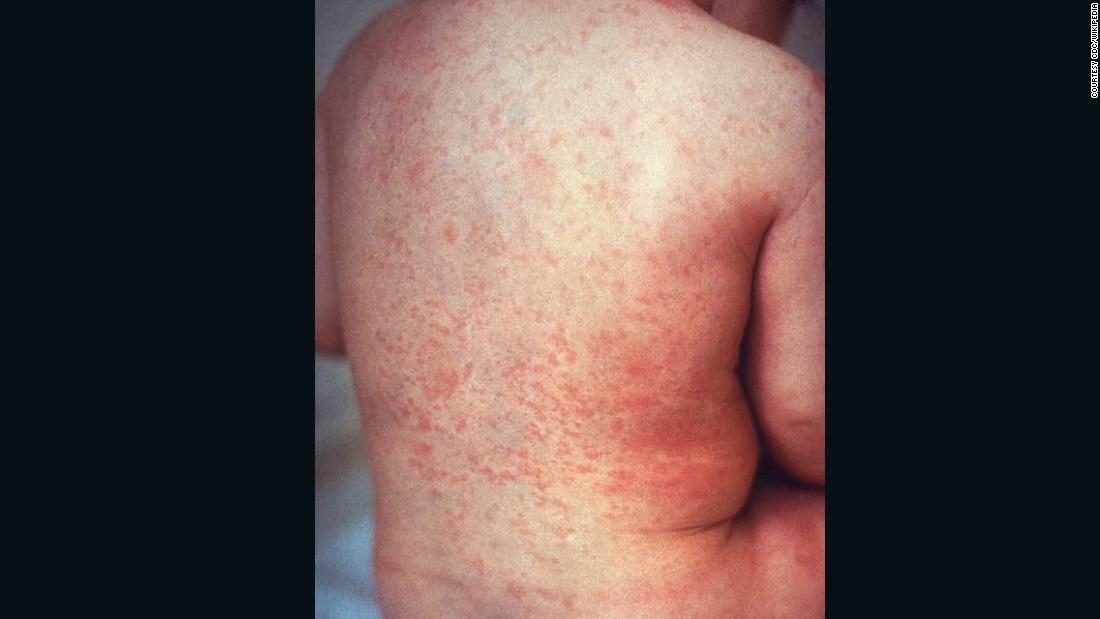 Photos: 10 diseases you thought were goneIn April 2015, the Americas became the first region to eliminate rubella; the Centers for Disease Control and Prevention says there are fewer than 10 cases each year. But globally, about 110,000 babies are born with congenital rubella syndrome every year. Hide Caption 9 of 11
Photos: 10 diseases you thought were goneTB, or tuberculosis, is one of the top 10 killers in the world, according to the WHO. In 2016, 10.4 million people around the globe contracted tuberculosis, and more than 1.7 million died. Ninety-five percent of those deaths were in developing countries.Hide Caption 10 of 11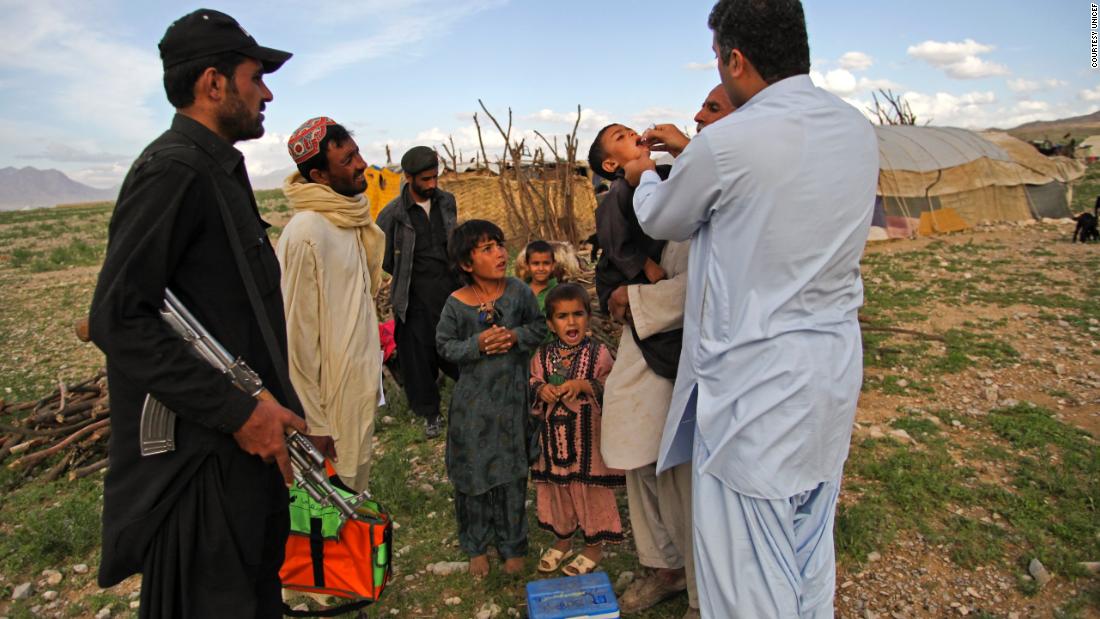 Photos: 10 diseases you thought were goneVaccination programs mean polio is on the verge of extinction — but there are still cases in Afghanistan and Pakistan.Hide Caption 11 of 11











Indeed, a study published in the Medical Journal of Australia in 1993 found that HTLV-1 was endemic among natives in inland Australia, with a high 13.9% prevalence in the Alice Springs area.It's unclear whether the sample in that old study was of the same population currently experiencing a higher prevalence rate, and it's unclear whether that previous rate was measured with similar methods used to assess prevalence today.Nonetheless, the current prevalence rate, exceeding 40%, is "extraordinary," Taylor said."It's causing a problem of bronchiectasis. People are dying of bronchiectasis in association with HTLV-1 infection, and what is the response? If you can't see a response, then you might say it's neglected," he said. "The virus is neglected, and the diseases that it causes are neglected."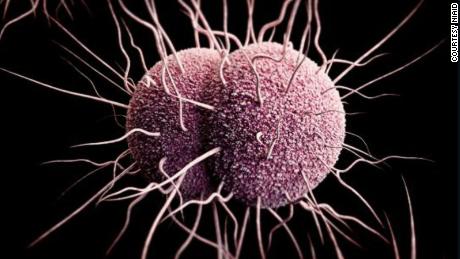 Gonorrhea rates in Australia up 63% in 5 years, data showThe reason why HTLV-1 prevalence in an already endemic area is exceeding 40% remains something of a mystery, Gallo said.While musing on possible reasons, he questioned whether the HTLV-1 seen among indigenous communities in central Australia could be a variant that transmits more easily."Nobody knows that either," he said. "That's possible."However, he added, there is no reason for the rest of the world to be concerned about the virus spreading more widely.Likely, "this virus, I don't care what the variation is, will not transmit casually," Gallo said. "In short, I would not be afraid to use towels, drink out of the same glass, be part of the family, et cetera," of an HTLV-1 positive person, he said. But he added that the virus certainly can transmit through breastfeeding, blood contact and sex.'We have to make up for what we didn't do before'On the other hand, why the HTLV-1 virus has been neglected in certain regions — especially Australia's indigenous communities — appears to be not as mysterious.Many regions around the world impacted by HTLV-1 are poorer communities that often go overlooked by the medical establishment and don't have as many health care resources, Gallo said.Around the world, there appear to be not many efforts to screen for HTLV-1, Taylor said. For instance, few countries have antenatal screening programs for it."The only country which has a national antenatal screening program is Japan," he said. Screening and recommendations of formula feeding have been practiced in Nagasaki, Japan, since about 1987 and are being discussed in other parts of the world, including England and Jamaica."Then, you have the situation where blood which is infected with HTLV-1 can be given to a recipient, an organ can be given to a recipient," he said. "So there are public health issues." In the United States, Australia and some other countries, donated tissues and donated blood often are tested for HTLV.Follow CNN Health on Facebook and Twitter
See the latest news and share your comments with CNN Health on Facebook and Twitter.
Additionally, just a few years after HTLV-1 was discovered, HIV was identified for the first time. Between HTLV-1 and HIV, the latter got the most attention, Gallo said, partly because HIV is more efficient at transmitting.Now, "we have to make up for what we didn't do before," he said. "We have to get attention to HTLV-1 quick."In other words, the high prevalence of HTLV-1 in central Australia has become something of a wakeup call for the world to do more to prevent and reduce infections from the virus."There's a lack of knowledge about HTLV-1," Taylor said.
Source Link:
https://www.cnn.com/2018/05/07/health/htlv-1-virus-australia-explainer/index.html
[-0.688703]
Comments
comments